5

  Stand-Up Ab Exercises That are Absolutely Worth It
Tired of doing sit ups and the plank every time you want to work your abs? Have no worries, Today I'll show you 5 Stand-Up Ab Exercises that you'll just love to do.

Sometimes we want to work our abs put we don't want to have to get down low to the ground and do sit ups or the plank. Besides, it is nice to try new things out with your workout! Here are some cool and fun ways to still work your abs, even when you are standing up. You never have to sit down through this workout pattern. Until you are done!
1. Leg Extend & Pull


So, for the leg extend and pull, you basically have to get into a low lunge. You should have your right leg straight behind you and your hands straight over your head. Now, tilt slightly forward, leaning over your left thigh which should be bent. Use your core to lift your right knee towards your chest. Get back into lunge position as soon as possible, and do 20 repetitions of this.
2. Crossover Toe Touches

An enjoyable and simple exercise: stand with your feet shoulder width apart and reach for your toes. Use your right hand to reach for your left foot and vise versa. This movement engages your core as you swivel your torso from left to right, tapping the front of your foot each time. Don't bend your knees though. Do 15 reps on each side.
3. The Standing Bicycle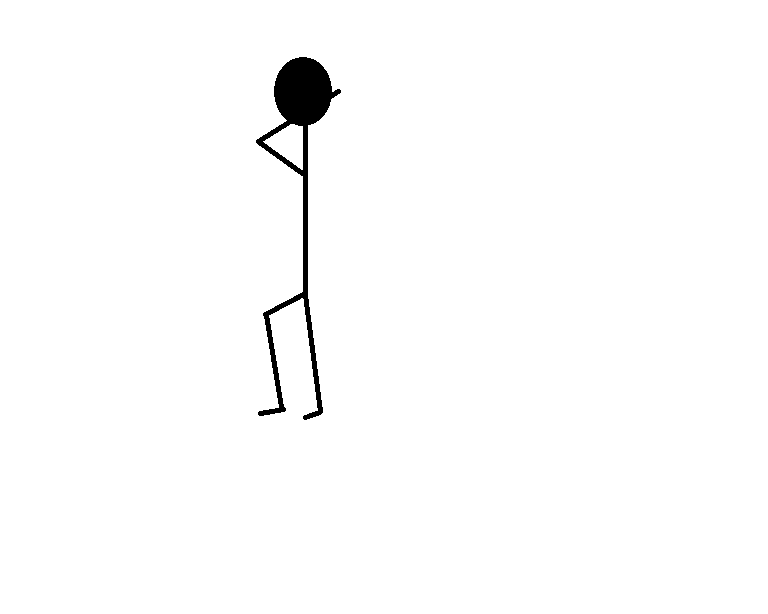 The next exercise is the standing bicycle. You might normally do this on the floor with your legs stretched out, but now you can do this workout standing up. You want your feet shoulder width apart and knees slightly bent. Have your hands up with your palms behind your head. Keep your abs tight as you  move your left knee up towards your right elbow, and rotate your elbow down towards your knee. Do this movement for 20 repetitions and then switch to the other side.



4. The Standing Toe Touch

Another toe touch exercise! For this movement, you need to stand on your right leg with your knee slightly bent. Reach into the air with your right arm and move your left leg behind you, extended just below hip height. Now raise your left leg forward as high as you can, and reach for your right hand. As you do this, gently move your right hand down to a 90 degree angle and crossover to touch your toes. Bring your legs back down and repeat this workout 10 times on each side, right and left.
5. Side-to-Side Squat Crunch

Last but not least, we have the side-to-side squat crunch. Start with your feet wider than shoulder width apart. Lower yourself down to a wide squat position (like a zumo squat). Squeeze your glutes and keep your hips in line with your torso. Put your arms straight up in the air and rotate them to the left. Hold for 5 seconds. Now put your arms back up straight and rotate them to the right. Hold for 5 seconds again. Engage your core by bending your knees and leaning all the way to the left/right. Make sure you do 10 repetitions on each side.

So these are some Stand-Up Ab exercises that are simple to do and will help you to achieve a tight core. Thank you for checking this page out! 
For You...

---
Like this article?

Get more interesting reads and blog updates to your inbox twice a month:
Apr 21, 18 01:25 AM

Let's talk about great ways to see the world without buying a plane ticket. I call it "Getting to Travel without Getting on a Plane".

Apr 08, 18 12:40 AM

5 seconds to name a quote about money! What'ya got? Let's look at interesting things people have said about money through quotes about money.

Mar 24, 18 04:28 PM

This week, I visited Abraham's Well in Be'er Sheva, Israel. Let me share with you my fascinating experience including interesting facts I learned and photos I took!
If you can see this,  please share this post with the buttons below :)