Best Places to Travel in January
Holiday Destinations for January? Dah-Dah. This post will advise you on best places to travel in January.

January is a great month to get-away and thankfully it isn't as busy as other months. So here is a quick post with suggestions for the best places to travel in January.

Goa - Location - India (West Coast)
What to expect?
White-sand beaches, great food, world class sunsets.
Goa is a state in Western India with coastlines stretching along the Arabian sea.

Goa has a beautiful climate, the winters are long (but hot!). You will get amazing blue skies, and landscape which features gentle meandering rivers, jungle covered mountains and shores lined with palm trees.
And guess what? This holiday destination is quite budget friendly.
-

Western Cape - South Africa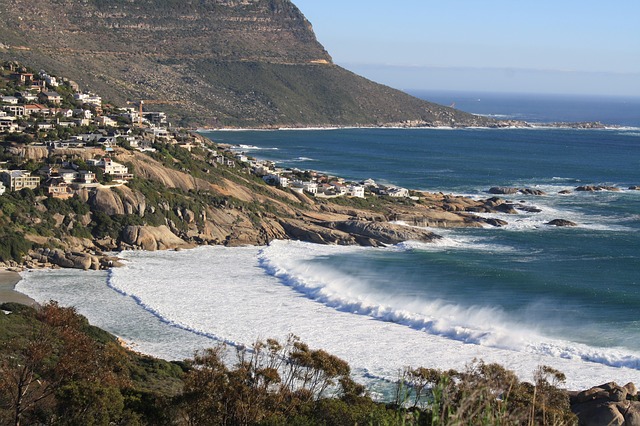 What to love?
Stunning villas by the beach, Forest lodges and thrilling wildlife safaris.
Range of outdoor activities so you'll want to hire a car to explore things at your own pace.

You'll find amazing food and wine, in sensational scenery.
Visit -
Table Mountain - A Flat topped mountain forming a prominent landmark that overlooks the city of Cape Town.

- Stellenbosch for oak shaded streets featuring cafes. boutiques and art galleries.

Cebu- Philippines
What to expect?
Diving, festivals, beaches.
The weather is relatively cool and dry around January - highs of about 30C so quite comfortable for most travelers.
Find history + museums and discover the night life of Cebu city.

The Coast of Mexico
What to love?
Warm spicy and exuberant.
Again, weather warm but not too hot and not much rain to expect.
Find smart resorts on the Riviera Maya- A stretch of Caribbean Coastline on the northern Yucatán Peninsula.
Visit the little island Isla Holbox.
San Antonio  - Texas (USA)

What to love?
Hot-spots include
- The Pearl District - a historic brewery complex with opportunities to dine, shop and visit the farmer's market.
- River Walk - A Network of walkways along the banks of the San Antonio River. The River Walk is 1 story beneath the streets of downtown San Antonio.

Great food, warm weather
Visit:

San Antonio River Walk
Majestic Theatre
Natural Bridge Caverns
Planning a Holiday for January, or know good vacation spots for this time of year? Let's make this list grow!
Please share your suggestions below.
For You...

Dec 05, 17 03:21 PM

What's the definition of emotional intelligence and how do the principles of emotional intelligence actually affect a person's actions/reactions? That's the topic for discussion today.

Nov 28, 17 03:44 PM

Stuck on ideas of what to do when it's cold outside? Here are 4 indoor winter hobbies to get you through the colder months.

Nov 21, 17 03:11 PM

There are many situations in daily life that could cause you to harbor negativity. Let's look at good ways to protect yourself from negativity so as to maintain a positive outlook on life.
Like this article?

Join the newsletter for more interesting reads, blog updates and weekly inspiration for free. 
If you can see this,  please share this post with the buttons below :)