Find It All Here!

~ My Archive~

Welcome friends! Here is my Updated Archive. Now You Can Find all the articles I've written. Bookmark this page to keep updated :P

Welcome to my Archive. This is where you can find the whole range of my articles, the little library  of my treasures.
Why not get a cup of tea and join me for a few minutes, as we chat about a few appealing subjects?
Find it all Here!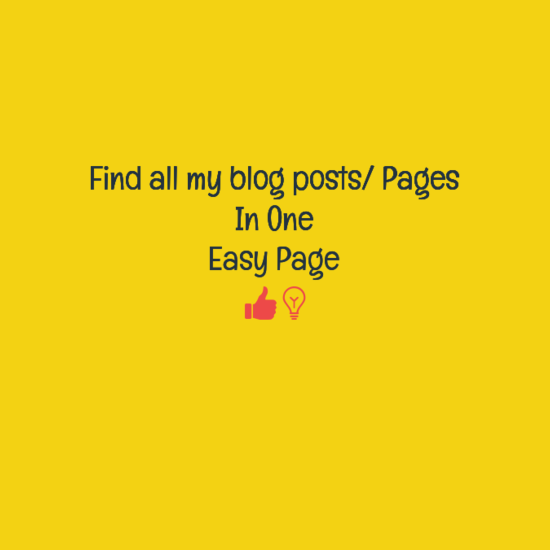 When I visit a blog I like to see a list of articles that I can read, pick and choose one by one. So I thought I'd set it out for you guys here on my website.
You can Find It all Here.
Read through a range of topics I have written on. The list is only getting bigger...
Enjoy!!

Personal Development

Technology
Blogger Challenges & Spontaneous Writings

Life Guides

What I've Read/Tried and Loved

Spirituality
On The Move

Canadian Discoveries

To Increase Your Knowledge

Roli Direct

The Arts

 Join Our Newsletter !

Aug 18, 17 11:58 PM

Sometimes we just have to do stuff we hate, because we know it'll work out for the best. Here are 21 painful experiences we have that pay off in the long run.

Aug 14, 17 11:36 PM

Let's look at some boredom-busting ideas that come in handy when you're wondering what to do about boredom that seems to linger...

Aug 14, 17 08:17 PM

I've handpicked my favourite quotes about making mistakes. They certainly are abundant, and it's no surprise why - they are motivating for situations in both professional and personal life.
Like this article?

Join the newsletter for more interesting reads, blog updates and weekly inspiration for free. 
If you can see this,  please share this post with the buttons below :)