My Perfect Day
Who Doesn't Dream For One So Often?

Yes. My perfect day is one of occasional indulgence and shopaholic extravagance! Hmm. Be careful I heard you say. Well, not just that. See what my idea of a perfect day may include.

Isn't it great to do things that you love with people you love? Most people enjoy activities where you can do such.
But what about a whole day devoted to that?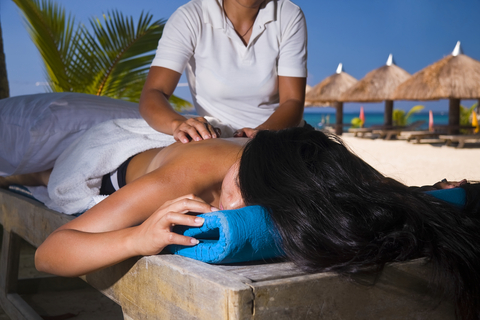 Recently I was thinking about what my perfect day would be like. Then I realized that it is actually quite hard fitting what you would like to do in just one day, spoiling one's self a little!
Here is my plan of what would be an ideal day.
Firstly, it would have to be in the holidays because then I would be sure that I could enjoy the rest of the week knowing there would be no waking up early for school.
Right. I would wake up around 8 am and go to the town centre with a few friends. Not for proper shopping though- well, not yet! I would go to a nice cozy café somewhere for breakfast. After that, we would probably go to a shop with good quality food like M&S to buy some treats and snacks for the day. 
Fully geared with things to make our day just the more special, we would then go to a big shopping center in London. By now your probably thinking, wow, you would need loads of cash to make the most of that sort of outing. You are probably right! But, hey, it would be so worth it for a one-in-a-while away day.

We would then spend the day there until about 4 pm(ish) before hitting a spa. Ahh... That would be really relaxing and refreshing.
Then we would get all dressed up for a restaurant party with other friends! Then we would change into other clothes to go to the cinema with.
We would watch a film, before heading home for a fun-packed sleepover. Guess what, we would pack clothes for a holiday the next day. No, you do not get tired when you're having so much fun!
I am aware that my vision of a perfect day would be different to someone else's. Although there are some little moments of bliss that almost all of us would agree on.
It could be enjoying a warm relaxing bath or sharing a tray of warm melt-in-your-mouth cookies with some close friends. Life is full of little pleasures for our benefit.
My idea of a perfect day is quite extravagant, but the truth is you do not need things like that to enjoy yourself. Like I said at the beginning doing things that you love with people that you love, even if they are small things, can be a great source of delight.
Normally in stories, a description of a 'perfect day' often starts with a word picture that helps you to visualize a sunny setting, with nature all around. 
That sort of surrounding does normally uplift us even though it is completely different to something like a shopping spree. Even places that are completely different can be pleasant to visit for the same reason- they make us feel good and satisfied inside.
Some places are simply so good that we made describe them as a Utopia. An ideal and perfect place where all is at harmony. Spending time at such places can really make our day perfect!
Yes, my perfect day could necessarily not be about spending and spending on mundane things. It could also mean spending lots of quality time with my nearest and dearest.

What Is Your Idea of a Perfect Day? I would Love To Hear From You!
Do you have a great thought or idea on what a perfect day would be for you? Share it!
Like this article?

Get more interesting reads and blog updates to your inbox twice a month:
Apr 21, 18 01:25 AM

Let's talk about great ways to see the world without buying a plane ticket. I call it "Getting to Travel without Getting on a Plane".

Apr 08, 18 12:40 AM

5 seconds to name a quote about money! What'ya got? Let's look at interesting things people have said about money through quotes about money.

Mar 24, 18 04:28 PM

This week, I visited Abraham's Well in Be'er Sheva, Israel. Let me share with you my fascinating experience including interesting facts I learned and photos I took!
If you can see this,  please share this post with the buttons below :)