Applying Nail Polish

Applying Nail Polish | Love painting your nails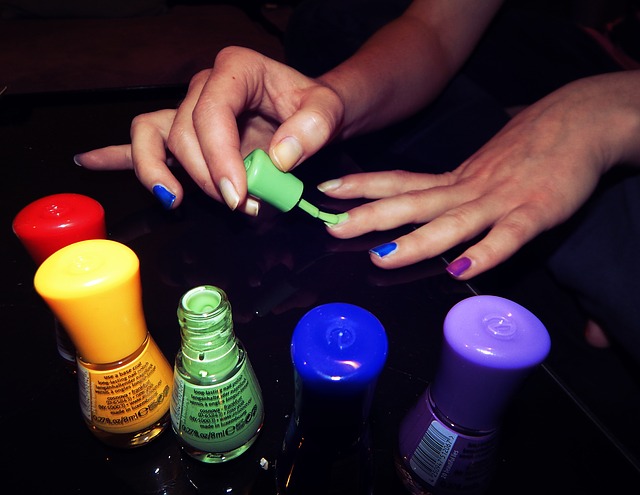 Welcome to my girlie guide on about applying nail polish. What are five common issues with applying nail polish and how can you avoid them? I will explain below. After all painting your nails is fun (as many girls would agree) so we've got to learn how to do it right.
Applying Nail Polish |
Problem # 1. Chipped nails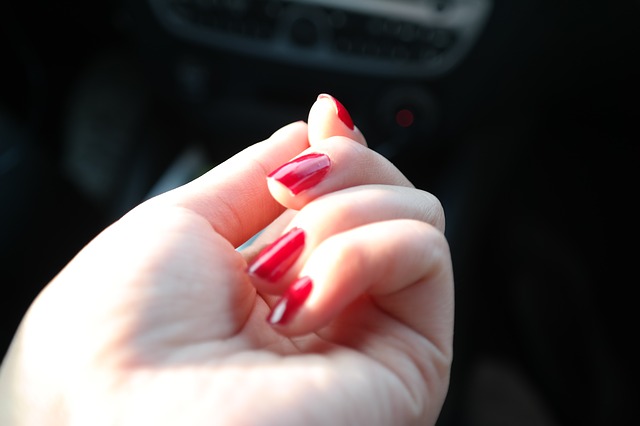 Girl rule no. 22, never leave your nail untidy and chipped. If you've got time to paint your nails, be sure to have time to maintain them! Chipped nails are a no-no. They can be a sign of laziness and can be quite unsightly. So it is a good idea to take off the color or redo them once they start to get chipped. Nail polish wearing off is natural but it is important to continue caring for them to make them look decent. Nails that are regularly cared for make you seem more professional and add to your general appearance.

Applying Nail Polish |
Problem # 2. Uneven/lumpy nails

This is such a common accident while applying nail polish.  You're painting your nails, but you get distracted or make sudden movements and, 'uh oh!' Your hard work has been ruined. Nail Expert Laju explains that sometimes we put too much nail polish on the nail, it trickles to the edges, dries up, and the paint is left uneven. The simple solution is to 1) pay attention and 2) spread the nail polish carefully. If you get to much liquid while applying nail polish to your nails, wipe the brush on the rim of the bottle neatly.

Applying Nail Polish |
Problem # 3. Spillages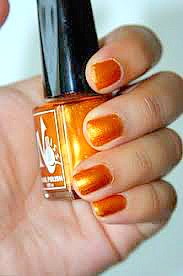 Ok, this brings to mind a sad memory. Once, i attempted to paint my nails 10 minutes before going out. I was wearing a elegant white dress. Maybe i was too excited, but in a simple action I misplaced my hand. A crimson patch appeared on my dress. I thought it was blood. It was worse. The nail polish had been spilt; I had DESTROYED my dress. So here is my advice to those of you who want to get your nails looking nice for a special event. Do your nails to night before! And in any case rest the nail polish on a stable surface, (preferably away from your elbow) and shut it tight after use. I never got to use that dress again.

Applying Nail Polish |
Problem # 4. Messing up patterns

Dotted, plain, dotted dotted. Oops! We've all been there. Trying to create a simple pattern on your nails and it all goes terribly wrong. Tip 1: Concentrate. Tip 2: Concentrate harder. Tip 3: You're not concentrating hard enough! Painting your nails requires that you look carefully at what you are doing, especially when making special patterens. Keep your eyes on the job.

Applying Nail Polish |
Problem # 4. Making Your Mark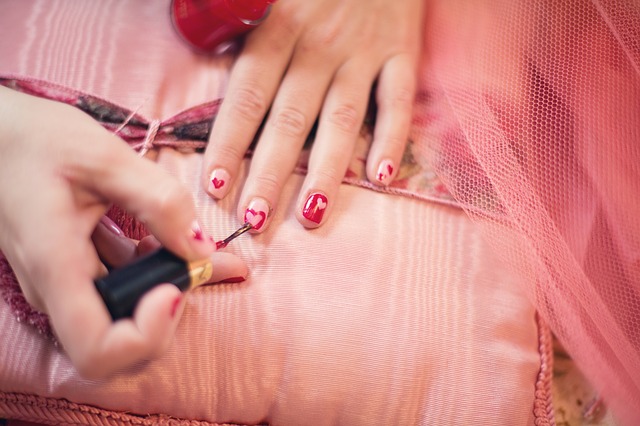 It has been said that a woman is only vulnerable when her nails are drying. And you sure do feel that way when you've just finished applying nail polish and your nails are still wet. It's just a matter of keeping your fingers still for a number of minutes. This may mean pausing an activity, but it must be done if you want those nails to come out perfect. Otherwise you will easily stain your surroundings/clothes, or worse still, wreck your nails.

I hope you enjoyed reading my guide on applying nail polish. It may be beneficial to keep in mind the tips above, the next time you paint your nails. :)

Nov 25, 20 02:34 PM

Here is a guide to common law firm interview questions and sophisticated answers - to help you ace your interview.

Nov 22, 20 07:40 PM

Here are the best stress management books to help you regain control whenever you feel overburdened or overwhelmed by life's anxieties.

Nov 18, 20 05:34 PM

Here are the best public speaking books to train you to overcome your fears and speak with confidence and conviction in any situation.
If you can see this,  please share this post with the buttons below :)