The Best Free Online Courses with Certificates (Updated 2020) 
Here are the best free online courses with certificates to upgrade your skills and enhance your resume. 
Taking an online certificate course enables you to work toward a meaningful achievement - while enjoying the flexibility of learning on your own schedule. Let's explore the best free online courses with certificates, to help you find a course that matches your interests and career path. 
Whether you want to brush up your knowledge in the finance industry, learn a new language, or explore the world of artificial intelligence - there's always a free online course that can bring you closer to your goal. Additionally, when you take an online course that comes with a certificate, it can be an added bonus to boost your resume. 
What are the Best Free Online Courses with Certificates?
The particular course(s) that you end up chosing will depend on your learning goals. Below is a breakdown of the best free online certificate courses from reputable providers including Google, Stanford University, HubSpot Academy, The Museum of Modern Art, and many others. 

Announcement: To help people continue learning during the pandemic, Coursera has made selection of their popular courses completely free through December 31, 2020. This enables you to not only access lectures and quizzes, but also to earn a free certificate at the end of these courses.
This post may contain affiliate links. Please read my disclosure for more information.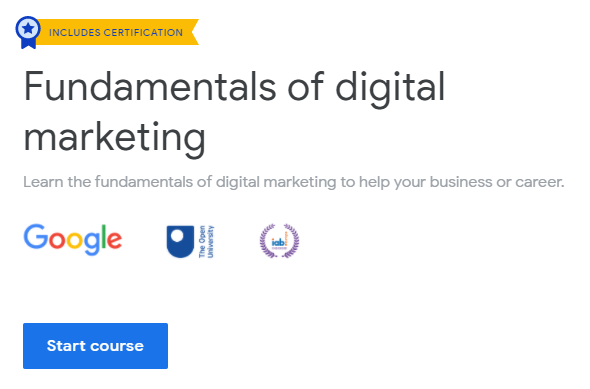 The Fundamentals of Digital Marketing by Google is by far one of the best free online certifications out there. It covers everything you need to know to get started with digital marketing in your career or business.
This free course is accredited by Interactive Advertising Bureau Europe and The Open University. There are 26 modules to explore, all created by Google trainers, packed full of practical exercises and real-world examples to help you turn knowledge into action.
Each module contains a quick quiz at the end to test your knowledge. At the end of the course there is a 40-question final exam - upon passing it you can download your free certificate. 
Here are some highlights of what you can learn from this course: 
Plan your online business strategy (module 4)

Get discovered with search (module 6)

Deep dive into social media (module 13)

Get started with content marketing (module 16)

Find success with analytics (module 22)

Build your online shop (module 24)
Improving your digital marketing knowledge can help you find a new job, get promoted, or start a whole new career - and you can get started right away with this widely recognized certification. 
=> Enroll in the Fundamentals of Digital Marketing Online Course here. 
All parts of the world face the possibility of floods, hurricanes, tornados, fires, landslides, earthquakes, tsunamis, and other natural phenomena. Are you prepared if disaster would strike you? 
This course is designed to help you develop the core competencies of disaster readiness and survival planning. It is especially useful if you are seeking techniques that can ensure your personal protection, as well as the safety of your family, property, and belongings, during a natural disaster.
Throughout the course, you will be introduced to the Disaster Cycle, specifically the Mitigation and Recovery phases, and will create an extensive personal preparedness plan for survival in the absence of common amenities, such as food and water, shelter, and communication.
Course syllabus: 
Week 1: Introduction & Disaster Cycle

Week 2: Personal Preparedness Basics

Week 3: Personal Preparedness Safety

Week 4: Attitudes and Awareness

Week 5: International Perspectives

Week 6: Support and Medical Considerations

Week 7: Wilderness Survival
This is a beginner level course that takes approximately 14 hours to complete.
=> Enroll in the Diaster Preparedness Online Course here.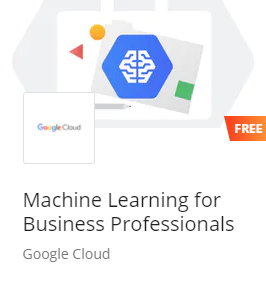 This Machine Learning Course on Coursera is offered by Google Cloud. This course is intended to be an introduction to machine learning for non-technical business professionals.
This course will teach you how to: 
Formulate machine learning solutions to real-world problems

 Identify whether the data you have is sufficient for ML

Carry a project through various ML phases including training, evaluation, and deployment

Perform AI responsibly and avoid reinforcing existing bias

Discover ML use cases

Be successful at ML
Course Syllabus:
Week 1:
Week 2: Employing ML
Week 3: Discovering ML Use Cases
Week 4:
This is an intermediate level course that takes approximately 11-12 hours to complete. 
=> Enroll in the Machine Learning for Business Professionals course here. 
The COVID-19 pandemic has created an unprecedented need for healthcare providers to be trained to recognize, stabilize, and treat patients with the novel coronavirus infection. 
This course equips healthcare professionals with a unified, evidenced-based approach to saving the lives of patients with COVID-19, including those who are critically ill.
Topics include symptoms and signs in patients with COVID-19, early stabilization of patients, preventing the need for intubation, and ventilator management. The best evidence and guidelines are summarized while accompanying handouts provide written learning points and links to online resources.
Course Syllabus: 
Module 1: COVID-19 Key Features and PPE

Module 2: Clinical Assessment of COVID-19 Patients

Module 3: Diagnostic Assessment of COVID-19 Patients

Module 4: Early Treatment of the Dyspneic COVID-19 Patient

Module 5: Advanced Treatment of the Severely Dyspneic COVID-19 Patient

Module 6: Initial Ventilator Management and Troubleshooting in COVID-19 Patients
This course takes approximately 5 hours to complete.
=> Enroll in the COVID-19 Training Course for Healthcare Workers here.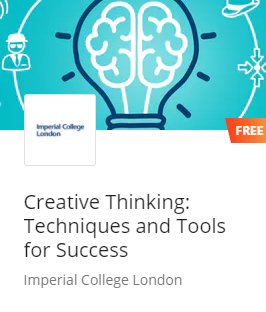 In today's ever-growing and changing world, being able to think creatively and innovatively are essential skills. This course by Imperial College London will introduce you to a selection of behaviours and techniques to augment your innate creativity. 
This course will show you how to: 
Pick a type of brainstorming you think will be useful to apply to a challenge

Use alphabet brainstorming in tackling a challenge

Use grid brainstorming in tackling a challenge

Use a morphological chart to synthesise a solution to a challenge

Use the TRIZ contradiction matrix to identify recommended inventive principles

Apply SCAMPER to a range of challenges
Course Syllabus: 
Week 1: Introduction to the Principles of Creativity 

Week 2: Creativity Tools

Week 3: Thinking Styles

Week 4: Morphological Analysis 

Week 5: TRIZ - the Theory of Inventive Problem Solving

Week 6: SCAMPER 

Week 7: Using the Tools in Combination
This is a beginner level course that takes approximately 24 hours to complete. 
=> Enroll in the Creative Thinking Techniques and Tools course here.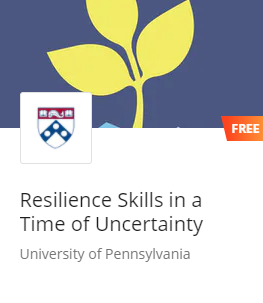 The University of Pennsylvania has made available a free and unique version of Dr. Karen Reivich's "Resilience Skills" course from the Specialization Foundations of Positive Psychology. 
This course presents foundational research in resilience, including protective factors such as mental agility and optimism. It explores several types of resilience interventions including cognitive strategies, and provides examples of individuals using resilience skills in their personal and professional lives.
Course Syllabus: 
Week 1: Resilience and Optimism

Week 2: Cognitive Approaches to Resilience: Strategies to Increase Optimism and Resilient Thinking

Week 3: Managing Anxiety and Increasing Positive Emotions Like Gratitude

Week 4: Leveraging Character Strengths and Strengthening Relationships
This is a beginner level course that takes approximately 13 hours to complete. 
=> Enroll in the Resilience Skills Online Course here.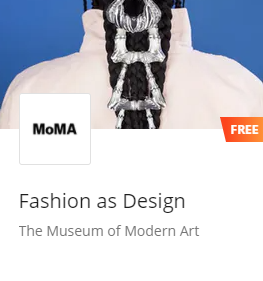 Fashion as Design is a course that provides an insightful examination into the fashion world - through history, identity, sustainability, and much more.
The course focuses on a selection of more than 70 garments and accessories from around the world, ranging from kente cloth to jeans to 3D-printed dresses.
Fashion as Design explores what we wear, why we wear it, how it's made, and what it means. Studio visits, interviews, and other resources introduce the history and development of each garment and their changing uses, meanings, and impact over time. 

Course syllabus: 
Week 1: Introduction

Week 2: Heroes 

Week 3: Silhouettes 

Week 4: Coutures

Week 5: Lifecycle

Week 6: Modesty

Week 7: Expression
This is a beginner level course that takes approximately 19 hours to complete. 
=> Enroll in the Fashion as Design Online Course here.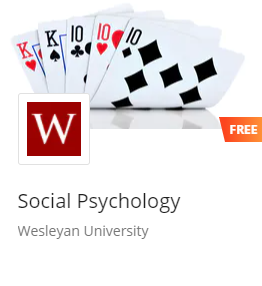 Ever wonder why people do what they do? This course—which includes more than $1,000 of video and reading materials—offers some answers based on the latest research from social psychology.
Topics include an introduction to classic and contemporary social psychology, decision making, persuasion, group behavior, personal attraction, and factors that promote health and well-being. Students taking the course for a Certificate will also receive free membership in Social Psychology Network (SocialPsychology.org).
Course Syllabus: 
Week 1: Social Perceptions and Misperceptions

Week 2: The Psychology of Self-Presentation and Persuasion

Week 3: Obedience, Conformity, and Deindividuation

Week 4: Group Behavior: The Good, Bad, and Ugly

Week 5: Mid-Course Break

Week 6: Helping, Hurting, and Peacemaking

Week 7: A Happy End to the Course
This is a beginner level course that takes approximately 38 hours to complete.
=> Enroll in the Social Psychology Online Course here. 
The Inbound Sales Certification by HubSpot Academy is a popular course for sales reps and those aspiring to work in the sales industry.  
This course will show you how to: 
Identify the best contacts to reach out to

Connect with and earn the attention of your most promising leads

Run sales calls and presentations that drive results
Course Syllabus:
Lesson 1: Inbound Sales Fundamentals 

Lesson 2: Prioritizing Active Buyers Over Passive Buyers

Lesson 3: Earning the Attention of Today's Empowered Buyer

Lesson 4: Understanding the Buyer's Context 

Lesson 5: Delivering Personalized Sales Presentations 
Course Details:
5 lessons

21 videos

5 quizzes

2:11 hours duration
=> Enroll in the Inbound Sales Online Certification Course here. 
This course by the University of Toronto is designed to show professionals how to apply communication principles and techniques for in-person and virtual teams. This course will show you how to be a dynamic team contributor through incorporating strategies that can help you run more effective and impactful meetings. 
Course Syllabus:
Week 1: Introduction to Virtual Teams and Virtual Communication

Week 2: Virtual Meetings: Boring to Awesome

Week 3: Influence, Power and Questioning Strategies in Virtual Collaboration

Week 4: Speaking and Presenting in a virtual context
This is a beginner level course that takes approximately 7 hours to complete. 
=> Enroll in the Communication Strategies for a Virtual Age course here. 

This is an ABC Chinese course for beginners, including introduction of phonetics and daily expressions. After taking this class, learners can have a basic understanding of Chinese Mandarin and make basic conversations of daily living such as exchanging personal information, talking about daily arrangements and food, asking about price, introducing the city and the weather, telling your hobbies etc. 
Course Syllabus: 
Week 1: Who Are You?

Week 2: When Do You Go To School?

Week 3: What Do You Like to Eat?

Week 4: I Like Shopping!

Week 5: Do You Live in a Big City?

Week 6: How About the Weather?

Week 7: What is Your Hobby?
This is a course take approximately 21 hours to complete. 
=> Enroll in the Chinese for Beginners Online Course here.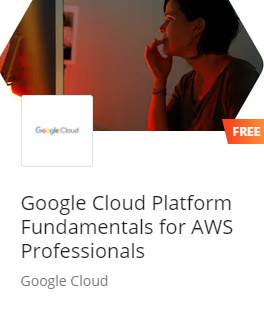 This accelerated 6-hour course with labs introduces AWS professionals to the core capabilities of Google Cloud Platform (GCP) in the four technology pillars: networking, compute, storage, and database. It is designed for AWS Solution Architects and SysOps Administrators familiar with AWS features and setup and want to gain experience configuring GCP products immediately. 
The course will teach you how to:
Identify GCP counterparts for Amazon VPC, subnets, routes, NACLs, IGW, Amazon EC2, Amazon EBS, auto-scaling, Elastic Load Balancing, Amazon S3, Amazon Glacier, Amazon RDS, Amazon Redshift, AWS IAM, and more

Configure accounts, billing, projects, networks, subnets, firewalls, VMs, disks, auto scaling, load balancing, storage, databases, IAM, and more

Manage and monitor applications

Explain feature and pricing model differences

Locate documentation and training
Course Syllabus: 
Week 1: Introducing Google Cloud

Week 2: Getting Started with Google Cloud Platform

Week 3: Virtual Machines in the Cloud

Week 4: Storage in the Cloud

Week 5: Containers in the Cloud

Week 6: Applications in the Cloud

Week 7: Developing, Deploying and Monitoring in the Cloud

Week 8: Big Data and Machine Learning in the Cloud

Week 9: Summary and Review
This intermediate level course takes approximately 13 hours to complete. 
=> Enroll in the Google Cloud Platform Fundamentals Course here. 
How Do You Get Coursera Certificate Courses for Free?
You can click one of the following links to find the above Coursera courses and others for free —your free discount will be applied at checkout: Public Health | Career Development | Mental Health and Well-Being | Cloud Technology | For High School Students | For College Students | Courses in Spanish
Should I Add Online Courses To My Resume?
Do online certificate courses really add any value to your resume? Yes, if used in the right way! Listing an online course that you've taken can show an employer that you are self-motivated and committed to lifelong learning. Additionally, It can be especially useful for entry-level candidates who want to showcase their skills and differentiate themselves from other applicants.  
A skillset you have acquired through online learning can also be a great area to elaborate on during an interview.
When featuring online courses on your resume, you can use a small section entitled "Professional Development" to highlight a few certifications that are relevant to the job you're applying for. It's good practice to keep this area short and sweet, while mentioning ways that you've put your newly acquired skills into practice. 
Final Thoughts 
Thanks for checking out this guide on the best free certificate courses online. Hopefully it's given you an idea of free online courses that can support your personal and professional development by helping you learn new skills. 

Remember that once you've earned your free certificates, you can can share them in in the Certifications section of your LinkedIn profile, as well as on printed resumes, CVs, or other documents.
Happy learning!
Aug 12, 22 08:31 PM

The path of least resistance is a concept that's often used in physics...but it's also used in psychology when talking about human nature. Let's unpack it.

Jul 25, 22 08:12 PM

Looking for ways to motivate your team and guide them to success? Here are the best people management courses online.

Jul 17, 22 08:23 PM

What do you see when you look at the world? Let's explore the topic of meaning making and the impact it has, and can potentially have on our lives.
If you can see this,  please share this post with the buttons below :)