Companies That Are Profiting From the Coronavirus Pandemic 
The coronavirus pandemic has been bad news for most companies. Not all, though. Apparently, there are some companies that are profiting from the side-effects of the pandemic…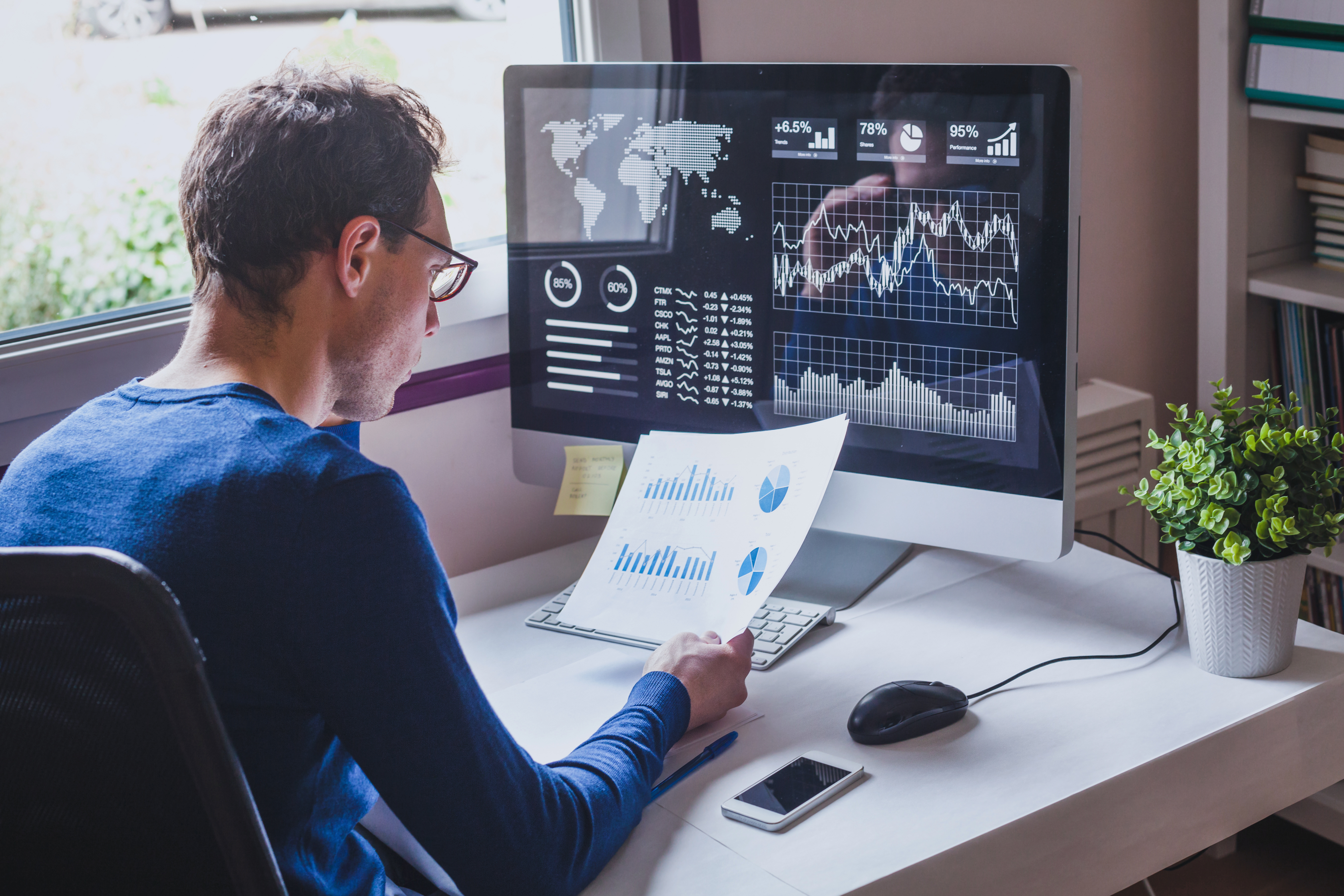 The outbreak of the novel coronavirus or COVID-19 has certainly caused unprecedented panic in world markets. It's affecting everyone and all businesses, regardless of industry. However for some companies, the coronavirus pandemic has actually appeared to be their time to shine.
During a large crisis, there are some businesses that just will not make it through. Maybe they were already struggling, and the pandemic was like the last straw that broke the camel's back. But below are a few companies are doing impressively well, even benefiting from the pandemic.
Zoom
If you weren't aware of Zoom before, it's likely that you've become familiar with this company within the last few weeks. Zoom is a videoconferencing service that is now becoming a major base for many people's work and social lives.
The platform has been around for nine years, and it's now becoming the go-to service for a whole range of virtual social events from meetings, classes and religious gatherings to brunches and book clubs. As more people are self-isolating, and employees are being instructed to work from home, the service is becoming ever-more relevant.
On Monday March 23rd 2020, Zoom was downloaded 2.13 million times worldwide, according to app tracking company Apptopia. Two months prior, the app had just under 56,000 global downloads a day.
Zoom's free version can host up to 100 video participants at once (Microsoft-owned Skype's free model allows for 50) for a 40 minute call.
Clorox 
Shares of Clorox have spiked following the escalation of COVID-19 cases around the world. Ever since the U.S Environmental Protection Agency (EPA) announced Clorox amongst the cleaning products that are recommended for use against coronavirus, people have been seriously stockpiling.
Whether it is hand wipes, sanitizers, bleach or other cleaning products, demand has skyrocketed. According to analysis by UBS, demand could boost baseline disinfectant category trends by 3-5x in the next few months as retailers work to rebuild inventory and stay in stock.

It's likely that for some time to come, businesses and individuals will continue in their practice of frequent and extensive cleaning to prevent the spread of the disease.
Instacart
Grocery delivery apps have begun seeing record numbers of daily downloads as the pandemic spreads. Instacart is now seeing an uptick in volume of orders as delivery becomes a safer option. Suddenly, the danger of the coronavirus and the practice of social distancing means fewer trips to the grocery store and more reliance on delivery platforms like Instacart.
Comparing the average daily downloads in February vs mid-March of 2020, Instacart saw daily app downloads surge by 218%, according to TechCrunch.
The company, along with several other competitors promoted the fact that they would add a 'contactless' delivery option, which has contributed to the massive sales boost. The new service is called 'Leave at My Door Delivery' and it allows shoppers to receive groceries without being present.
Instacart recently said its sales growth rate a few weeks ago was 10 times higher than the week before, and had increased by as much as 20 times in areas like California, New York, Washington and Oregon.

Netflix
Netflix - the world's largest subscription streaming service, is seeing huge usage spikes in regions most impacted by the COVID-19 pandemic so far. This comes as no surprise as people self-quarantine and choose binge-watching movies as their preferred way to spend their lockdown period.
Huge spikes in downloads have been seen in Hong Kong and South Korea, according to the investment bank, Credit Suisse. Netflix isn't available in China, where COVID-19 originated.
Data suggests that Netflix subscribers in the U.S and Canada, a segment the company now calls UCAN, will grow 3.8% year over year, more than double previous estimates of 1.6%. One analyst explained that "with coronavirus fears pushing consumers away from travel and out-of-home entertainment, Netflix could be a near-term beneficiary of this temporary altered behaviour".
In order to meet rising demand, however, Netflix is reducing bandwidth and thus video quality, in areas such as Canada, Europe, India, Australia, New Zealand and some Latin American countries.
---
Looking to develop your knowledge and skills during the lockdown? Here's a marketing fundamentals course on Udemy.
Aug 12, 22 08:31 PM

The path of least resistance is a concept that's often used in physics...but it's also used in psychology when talking about human nature. Let's unpack it.

Jul 25, 22 08:12 PM

Looking for ways to motivate your team and guide them to success? Here are the best people management courses online.

Jul 17, 22 08:23 PM

What do you see when you look at the world? Let's explore the topic of meaning making and the impact it has, and can potentially have on our lives.
If you can see this,  please share this post with the buttons below :)