Easy Healthy Snacks

 When you feel hungry, it is so easy to reach out for the naughty snacks that you know you should not be having. Below I will be sharing some of my suggestions for easy healthy snack options that will leave you feeling refreshed and pleased with yourself.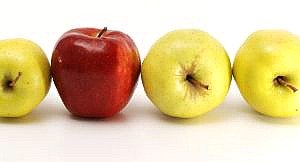 Apple Slices and Cheese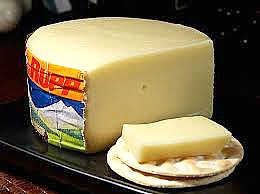 This is a tasty combination for a satisfying snack. Apples are full of yuminess and it is a great way to get fruit into your diet also.
 Crisp, juicy apples are a brilliant snack to pair with other food items. Apples will boost your immune system and help achieve a healthier heart because they are a great source of fibre.

The amazing ranges of apples you can find in supermarkets are amazing.  You do not have to be rigid when it comes to choosing your favourite kind of apples to snack on. You can choose from various apple varieties such as red and golden delicious apples, gala, fuji, granny smith, braeburn, and honeycrisp apples. 

Wash and cut your apple into a few slices when you are ready to eat. You can add some cheese for a brilliant snack. Again, there is so much variety with the cheeses that you can pair with your apples slices but cheddar is a common favourite. 

Just dice the cheese into mini chunks and add to your plate of apples. And there you are, a simple yet flavourful snack.
Carrot Sticks - Easy and Tasty

Carrot Sticks are a fun and healthy snack to enjoy, taking the greatness of a carrot and putting in a bitesized format. Carrots are great because they lower cholesterol and are another great source of fibre. Carrot sticks are crunchy and simple to arrange.  Carrot sticks do indeed keep your vision sharp because they contain a good amount of Vitamin A. Carrot Sticks will also booster your bone health as well, there are great benefits all round.  Wondering how to cut whole carrots into bitesized carrot sticks? Here is a simple step-by-step guide:
Choose fresh, crisp carrots that are free of blemishes or soft spots. We need to have our carrots in good shape in order to prepare a tasty snack.
Wash the carrots under cold running water to remove any traces of soil or debris. Pat the carrots dry with a clean paper towel.
Prepare the carrots by removing thin strips of the outer peeling with a vegetable peeler. Start at the largest end of the carrot and make long even strokes to the small end.
Turn the carrot after each stroke to work your way around the outside of the carrot. Cut both end off the carrot with a knife.
Place the carrot on a flat surface and cut it into two halves, if you prefer shorter carrot sticks, cut the carrot into thirds. Cut each of these sections again into halves.
Munching on fresh carrot sticks is a very healthy food choice. Try carrot sticks to curb your appetite between meals.
Wholesome Granola Bars

Granola bars are a healthy filling snack that appeals to so many people. But you need to check the ingredients of the granola bar properly to make sure that it is not just loaded with sugar. Here are some great ideas for tasty granola bars.
An antioxidant packed granola bar consisting of chia seeds, apples and cinnamon, such as the Healthy Warrior Chia Bars.
Some bars have a decent amount of chocolate chips to satisfy your sweet tooth yet not cheat your body. These are also good options. The best granola bars are made with whole grain oats. Finding a chocolate chip granola bar like this similar to enjoying a guilt-free chocolate chip cookie, just amazing.
Another popular granola bar is the KIND cashew and spice bar, which is a little sweet and a little spicy. A flavourful bar that throws in inflammation-reducing ginger for an extra immunity boost.
How about a bar that blends luscious apricots, nuts and vanilla for a gluten free, vegan bar ? Check out the Ginnybakes Karma, love and Apricot Ginnybar for this.
Other great flavours to try for healthy granola bars are bars with almonds, honey, pumpkin seeds, coconut and  a bit of dark chocolate. There are just so many wonderful options. Just be sure to double-check the ingredients to make sure the sugar content is not high.
Super Dairy Snack - Yoghurt and Fruit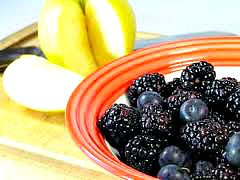 Yoghurt and fruit is another wonderful snack option.  Yoghurt smoothes skin, soothes your stomach and contains all sorts of goodness, so it is a must-have dairy item.  Go for healthy probiotic yoghurt, which will provide digestive aid. Probiotic yoghurt is full of good bacteria that your digestive system just loves, so be sure to get some of that tummy loving care. Low-fat yoghurt can help reduce the risk of high blood pressure and boost your body's immune system.
Yoplait is has a great selection of probiotic yoghurt to help you embrace the great taste of this healthy snack. The great thing about Yoplait yoghurt is that it contains live and active cultures that help break down lactose, making it a dairy product that many people with lactose intolerance can enjoy.  I love Activia probiotic yoghurt, which also helps reduce the frequency of many digestive issues as part of a balanced diet and healthy lifestyle.  You can find low-fat probiotic yoghurt in many forms, including the standard packet that can be eaten with a spoon and the drinkable cartons.
Fruit is a great compliment for many snacks including yoghurt so be sure to include fruits like berries into your yoghurt. Blueberries and Strawberry are good options that will enhance many types of yoghurt.  For an even more satisfying yoghurt combination, you can add granola flakes from your favourite whole meal or nutty cereal. It's just delightful, what you can do with the simplest Greek yoghurt (although they are very tasty by themselves).
Endless Choices for Easy Healthy Snacks...

Many easy healthy snacks can be found out there. When you begin your research to help you find a healthy snack to enjoy between meals, you will see the amazing variety that is open, even to folks on diets. Easy healthy snacks do not need to be dull and unappetizing; you can combine your favourite tastes and flavours in moderation to create that yummy, guilt-free snack that you are looking for.
Oct 02, 22 12:37 AM

One of my favourite quotes of all time is "it's hard to beat a person who never gives up". Let me explain why it's such a powerful concept to live by...

Sep 30, 22 05:38 PM

Have you ever heard the phrase "how you do anything is how you do everything"? Let's unpack this quote and examine its meaning for you and I.

Aug 12, 22 08:31 PM

The path of least resistance is a concept that's often used in physics...but it's also used in psychology when talking about human nature. Let's unpack it.
If you can see this,  please share this post with the buttons below :)