Finding Dory Movie Review
Here is my review on the movie Finding Dory, by Disney Pixar. I was really excited to see this movie and I can say that I wasn't disappointed!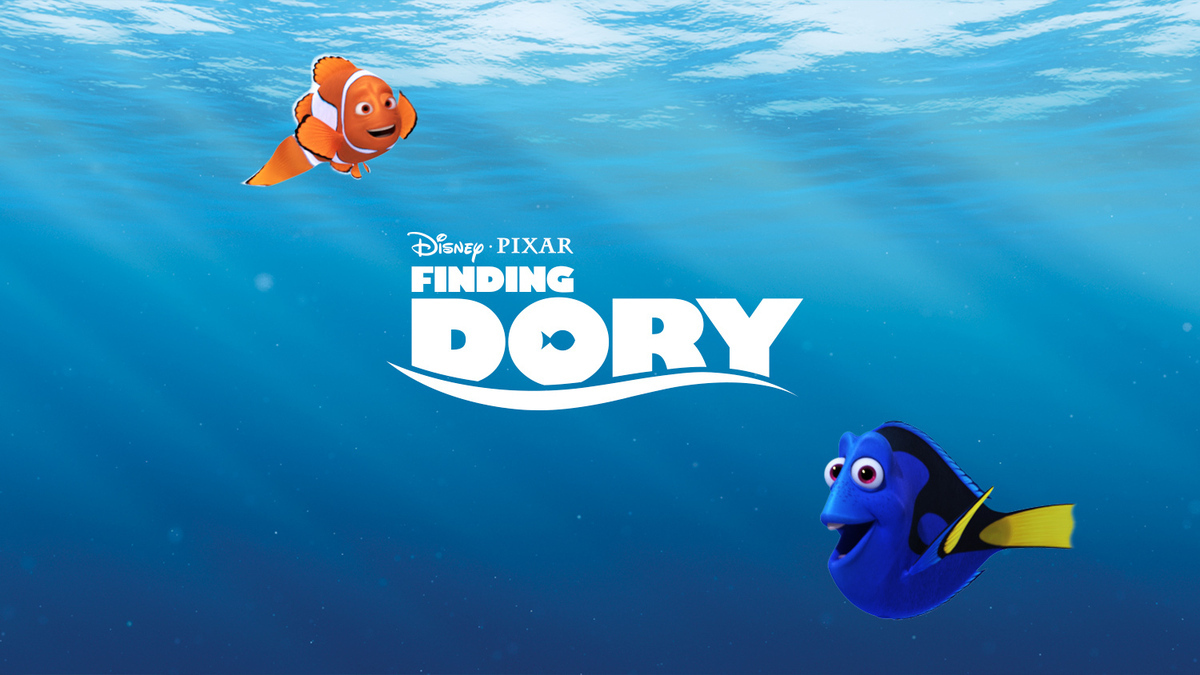 credit: Disney Pixar
Finding Dory is the second movie in the Finding Nemo sequel. The main character is Dory, the forgetful little blue fish who befriends Nemo and his dad, Marlin. Dory's voice acted by Ellen DeGeneres, Nemo's voiced is acted by Hayden Rolence and Marlin's is acted by Albert Brooks. The movie premiered in Los Angleles, California on June 8th 2016, and was  released on July 29th 2016 in the UK.
The run time of Finding Dory is 1 hour 37 minutes and it was directed by Andrew Stanton.
I personally think that the Finding Nemo films are the perfect family-friendly movies and I was certainly captivated by the plot of Finding Dory. The film really hones in on the themes of family and friendship as Dory remembers and sets off on a mission to find her parents, with the help of her loving friends along the way. 
Finding Dory opens up the underwater world and perhaps creates a sense of intrigue for younger children. Dory's journey starts when she has a flashback that reminds her that she has a family. Her memories are triggered and Dory becomes convinced that it is her responsibility to find her parents, and she will not quit until she does. 
Basic Plot
Dory remembers that her childhood home was the Jewel of Morro Bay. Then, with the help of Crush, Marlin's sea turtle friend, Dory, Nemo and Marlin are able to ride a water current to get to California. However, Dory is accidentally caught by staff of the Marine Life Institute, tagged and sent to quarantine.
At quarantine, Dory meets a seven-legged octopus named Hank who promises to help Dory find her parents in exchange for her tag. Apparently, her tag indicates that she will be sent to an aquarium in Cleveland, and that's where Hank wants to go. Hank prefers to live in a tank than be released back into the ocean due to his traumatic past experience. 
During her thrilling adventure, Dory is reunited with her childhood friend Destiny, (a near sighted whale shark who used to communicate with dory through underwater pipes) and makes more friends such as Bailey, a beluga whale who believes he has lost his echolocation ability, two sea lions named Fluke and Rudder, and Becky, a disfigured diver bird. 
The movie is really engaging, with many unexpected twists and turns. Your heart will go out to Dory, who feels and is thought of as a very helpless fish. Dory struggles with forgetting things she really needs to remember, but is eventually able to summon the strength she needs to overcome the obstacles she faces. 
Highlights
I enjoyed many parts of the movie, but here are some favourites:
Although sad, the part when Nemo and Marlin first lose Dory is unforgettable (excuse the pun).
Along the way to finding Dory's parents, Dory awakens a predatory sea creature that almost devours Nemo.
Dory is incredibly sorry and feels bad for putting them in danger, but Marlin is angry and yells at Dory, telling her to "wait over there and forget" because that's what she "does best".
Feeling really bad, Dory drifts away from Nemo and Marlin who aren't paying attention. This scene is really heart-wrenching as it just summarizes Dory's problems. She really loves her friends and doesn't want to cause them trouble but she is also desperate to find her parents and that is a risky task in itself.
But the film balances its emotional appeal with humour, which is portrayed through a fabulous set of characters. My favourite characters in the film are Fluke, Rudder and another sea lion - Gerald. Poor Gerald only wants to sit on the rock with Fluke and Rudder but he's not allowed. The interchange between the three sea lions is hilarious and viewers will likely develop a soft spot for cute little Gerald who just wants to be included. 
Final Thoughts
Overall, I think that Finding Dory is a really great film and a treat for young and old alike. Disney Pixar did not let us down with the second film in the Finding Nemo sequel and I think the two films work well together. I would definitely recommend this film, especially to those who enjoyed Finding Nemo.
I think the film promotes positive messages including the thought that you can achieve your goals even if you feel vulnerable. It may even be comforting for children who at times feel alone and are scared of losing their parents. 
Thanks for reading my review of Finding Dory! 
For You...

Oct 02, 22 12:37 AM

One of my favourite quotes of all time is "it's hard to beat a person who never gives up". Let me explain why it's such a powerful concept to live by...

Sep 30, 22 05:38 PM

Have you ever heard the phrase "how you do anything is how you do everything"? Let's unpack this quote and examine its meaning for you and I.

Aug 12, 22 08:31 PM

The path of least resistance is a concept that's often used in physics...but it's also used in psychology when talking about human nature. Let's unpack it.
If you can see this,  please share this post with the buttons below :)