Furlough Meaning | Furloughed vs Laid Off Employees 
What does furlough mean? This is a question many have had recently, so let's discuss the meaning of a furlough vs a layoff.
In this article, we'll also discuss options for furloughed workers as to rights & responsibilities, working somewhere else etc.,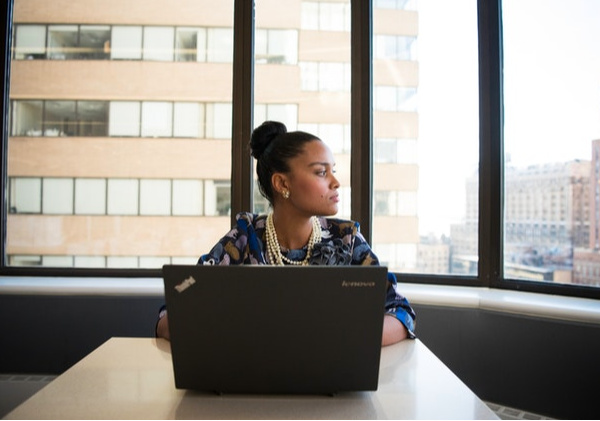 What Does Furlough Mean?
A furlough is a temporary leave from work that is not paid and is often for a set period of time. 
Amidst this coronavirus pandemic, while some people are able to work from home, there are of course many jobs that don't allow for that. Industries hit hardest by the pandemic include retail, transportation, restaurants, and travel. 
As many people are staying at home and social distancing, companies are having to suspend the work of most of their employees, sending them home without pay - that's the meaning of furlough. 
Difference between Furloughs and Layoffs 
There are some key differences between a furlough and a layoff:
An employee furlough is a mandatory suspension from work without pay. It can be as long or short as the employer deems necessary. Because a furlough is temporary, furloughed employees have an expectation that they will return to work. In contrast, a layoff is permanent.
A furloughed public employee retains their employment rights. For a public employee who has been furloughed, rather than laid off, this means that they have a presumptive right to return to that position if they choose, and it exists. 
A general rule is that a furlough does not affect employee benefits. All eligible employees are still entitled to benefits while on furlough. For example, employees usually retain access to any health and life insurance during the period. 
A furlough is more straightforward than a layoff. Laying off employees requires a significant process, as does hiring new staff. This can be time consuming and expensive. In contrast, a furloughed employee can come and go fairly easily. 

Typically, an employer will use a furlough to retain staff that they can't afford but don't want to lay off. 
Background/History of the Term
According to Wikipedia, the word 'furlough' was used until at least 1908 to describe military personnel home on leave. It has recently been used frequently in the United Kingdom by the government, to describe measures introduced to support employers and workers in response to the 2020 coronavirus pandemic. Up until the pandemic outbreak, the use of the word 'furlough' was relatively uncommon. 
What is the Purpose of a Furlough?
The goal of an employee furlough is to save money for the company or organization by lowering employee salary expenses.
UK Coronavirus Job Retention Scheme and Furloughed Workers 
Under the UK Government's Coronavirus Job Retention Scheme, employers can access financial support to continue paying part of worker's salaries who would have been laid off as a result of the coronavirus pandemic. 
Those classified as furloughed workers remain on the payroll and do not lose their job. 
This scheme allows employers to claim a grant of up to 80% of a worker's wage for all employment costs, up to a cap of 

£2,500 per month.
Workers in this scheme are required to be furloughed for a minimum of three weeks. 
Zero hour contract workers are still eligible to be put on furlough as long as they've been on the PAYE payroll scheme on or prior to March 1, 2020.
This article answers many of the top questions related to the UK furlough scheme.
Can I work for the company when I am classified as a furloughed worker?
Furloughed employees are not allowed to work for the company for the duration of the furlough, even if they can or want to.
Under the 'no work rule', a furloughed employee can't so much as take a phone call or answer e-mails for five minutes.

Individuals are able to do training or volunteering, as long as they are not making money or providing services for the employer or a company linked to their place of work.
Can I Get Another Job While Furloughed?
Furloughed employees may be able to work for another employer, providing it does not breach their contractual obligations with their current employer.
Being on furlough means you are still employed under contract by your employer, therefore, you should speak to your employer first as you are technically still working for them.
Individuals should only work outside of the hours they would normally work in their usual job. For example, taking on a weekend or evening job may not breach obligations if your contract stipulates a 9am to 5pm working day.
When Do Furloughs Happen?
Furloughs are typically a response to poor economic conditions for a specific employer or in the economy as a whole. 
People tend to associate furloughs with government shutdowns or a recession. Both public and private employees can be placed on furlough. 
Some businesses, like landscaping and construction companies, practice regular furloughs during seasons when business is typically lower (e.g. weather conditions change). Of course, these situations are usually easier for employees to prepare for because they know they're coming up every year. 
I hope this article helped you get a better understanding of what a furlough is. Thanks for reading!
Related Articles:
Aug 12, 22 08:31 PM

The path of least resistance is a concept that's often used in physics...but it's also used in psychology when talking about human nature. Let's unpack it.

Jul 25, 22 08:12 PM

Looking for ways to motivate your team and guide them to success? Here are the best people management courses online.

Jul 17, 22 08:23 PM

What do you see when you look at the world? Let's explore the topic of meaning making and the impact it has, and can potentially have on our lives.
If you can see this,  please share this post with the buttons below :)