Ways to Get Out of a Funk 
Here are some top tips on ways to get out of a funk: remedies for those days when you feel discouraged, depressed, or just generally unmotivated.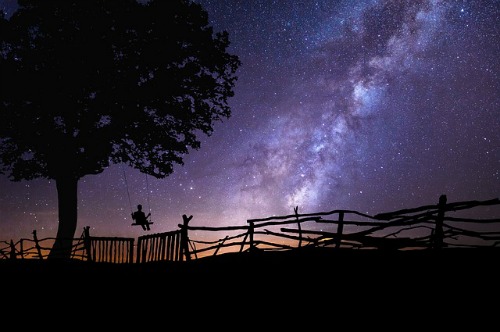 1. There's something about the human connection
One of the best ways to get out of a funk is to have a conversation with someone. There's someone about connecting with another person that makes you feel more alive and motivated. 
Sometimes even talking about the sort of mood you're in can be helpful. Expressing yourself can help to dispel negative feelings, especially when your friend/family member reassures you that they feel like that too sometimes.
Start a conversation, whether it's asking someone how their day went or where they would go if they could travel anywhere in the world. An interesting conversation over the phone or in person instantly makes you more animated and puts you in a better frame of mind. 
2. A dose of comedy 
Another great way to get out of a funk is by enjoying a dose of comedy. Put on one of your favourite TV shows or movies and relax. Watching a funny movie can put you in a brighter mood and remind you that there are plenty of people and things that can put a smile on your face. It can be particularly entertaining to re-watch your favourite movies, those ones with characters and one-liners that never get old. 
3. Get outside 
Being active and getting some sun (if it's a nice day) is a simple but effective way to get out of a funk. If the weather's nice then taking a walk can be very pleasant and a good way to collect your thoughts and feel more at ease with yourself and the world around you.
Still, I often find that even when the weather outside is not perfect, a short stroll still does the job and is refreshing. It makes sense though - being stuck inside for a long time can make you feel bored and even mentally trapped. Just a little bit of fresh air while brisk walking can do wonders...
4. Listen to your tunes
Listening to upbeat/uplifting music is another good way to get out of a funk. We all have those tunes that motivate us whether it is through the amazing beat or inspiring lyrics. You could even make an emergency "get me out of this funk" playlist with songs that are tried and tested in improving your mood.
Whenever I think of being in a funk, it brings to mind the idea of momentarily being locked out of the part of you that is creative and inventive. Like being locked out of your apartment. On those days, the right song or combination of songs can be like a key that unlocks your creativity. Before long you feel a sudden rush of excitement about all the things you need to work on and perhaps even some more ideas to work with. 
5. Shift the focus by helping someone
Another way to get out of a funk is by turning your attention to someone else and seeing if you could help 'em out in some way. Helping someone out is an age-old way to boost your mood and improve personal satisfaction.
But it also helps you to shift the focus from yourself any negative thoughts you may be feeling, because you're using your time in a more constructive way. You could give of your time and energy by assisting elderly neighbours, providing some free tutoring for a kid who is struggling with school, or even through random acts of kindness for friends or strangers.
It's hard to stay in a funk when you're busy helping others and experiencing the happiness that comes with seeing their face light up. 
6. Give it some time 
Last but not least, try and be patient. Funks don't last forever (is that a sentence?). Through the natural passage of time and by trying some of the above tips you'll soon be feeling more like yourself. That depressing, lazy feeling will drift away and you'll be raring to go with the tasks that you couldn't be bothered to pick up the day before. If you're in a funk right now, dwell on the thought of a moment that could be just around the corner, when you've regained energy and a sense of purpose. 
Share the secret: What helps you get out of a funk?
May 20, 22 09:42 PM

Here is a review of the Google Digital Marketing & E-commerce Professional Certificate, for learners who are contemplating enrolling in the program soon.

May 09, 22 07:18 PM

Love filmmaking? Here are the best online documentary filmmaking courses to help you refine your skills and turn your passion for films into a career.

Apr 16, 22 01:40 PM

Looking for training that combines Git, Python and IT automation? Here is a review of the Google IT Automation with Python professional certificate.
If you can see this,  please share this post with the buttons below :)