Summer Makeup Looks
~

The way to skin perfection
Sun and Summer are here again.
As summer arrives, every woman wants to be looking good and healthy. How can you get that glowy summer look without piling on loads of unnecessary makeup? Today I am going to be sharing tips on summer makeup looks and how to achieve a bright and flawless summer face.
Let's go.

1. The Beauty of BB Creams
BB creams are a really good idea for getting that gorgeous coverage in the summer months.  BB creams are ultimate multi-taskers that help prime, protect and hydrate skin while providing seamless coverage.
 The advantage of BB creams is that they are not as heavy as foundations, and they allow your skin to breathe a bit better. What does BB cream stand for? BB cream stands for blemish base or beauty balm.
Many wonderful mineral infused BB creams also help to promote healthy skin that looks it best. Other benefits of BB creams include their anti-wrinkle, anti-inflammatory and soothing effects.So for getting that much-desire coverage while enjoying skin that is light and fresh, I would definitely recommend purchasing a BB cream. It is essentially having the best of both worlds.
BB creams are also brilliant for when you are on the go. They are so easy to apply and mess free. When applying BB creams, you will just feel like you are moisturizing your face, which in fact you will likely be doing.  Using a BB cream is also a good wear to get that sun protection that you need for the summer as they normally contain SPF. So a BB cream is a one step wonder for that instant skin perfection that you need every summer day.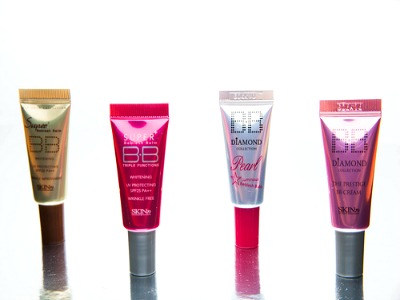 Pinky Lips

Summer is the great time to be wearing all those bright colours that you love, and you can include this in your makeup. I've always thought that a soft baby pink or rose pink lipstick looks absolutely gorgeous in the summer.
A pink lipstick will also likely enhance your outfit, as floral and bright colours normally get picked out of wardrobes more often.  A pink lipstick can add that pretty and easy -going summer touch and will be a look that will continue to look good all the way through the summer months.
Moreover, you don't need to stick to a particular shade, must you can play around with a range of pinks to see what you like. Picking out your type of pink It is quite a lot of  fun.  It is also a good idea  to get a lipstick that not only looks great, but is soft and moisturizing too.
Dry lips can be a real issue in the summer so a good moisturizing lipstick is your best friend when It comes to finding the texture and look on your lips.
Rachel Goodwin, a makeup artist that has worked with many celebrities including Emma Stone has say this about pink lipsticks: 'The thing I love about bright pink lipsticks is that they're ultra-feminine but very graphic and modern at the same time.' Yes, a nice pink lipstick is a good makeup investment for the summer that you will be so glad you made.
The Greatness of Glitter

Glitter Is so much fun to add to your makeup, and in the summer you have so many more opportunities to play with it and wear it to create a cheery makeup look. Metallic and glittery accents are becoming so much more popular this summer season especially for those party evenings.
Whether you are more into silver, gold or any particular colour of glitter, there are literally so many options to appeal to all tastes. Adding a touch of glitter to your makeup adds a bit more personality and is a great way to express your artistic interests.  It is no wonder glittery summer looks are so attractive right now! An obvious place to add glitter is the eyelids, but glitter can also be gently applied to the lips or on the centre of the lips to create appealing look.
However, when glitter is used in your makeup, it is a good idea to keep the rest of the face looking quite natural and neutral to bring out the best of the glittery addition. There is a great selection of glitter colours out there from mesmerizing rainbow iridescence to velvety neon.  A touch of glitter not only brightens but also draws the eye away from imperfections, so nobody has to know about the zit under chin, or whatever other imperfections that you may feel self-conscious about.
A touch of Blush to Brighten Up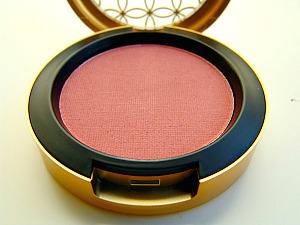 Blush is another good way to add summer and colour to your makeup.  Whether you desire a light pink flush or a deep coral glow, summer blushes come in an array of shades with many benefits included, like skin balancing pigments and complexion enhancing properties.
Blushes allow you to create a customized cheek look, from matte to a beautiful highlight; you can choose the exact look you would prefer to wear. Pink, peach and gold tones are perfect for a light, summery look. Why not consider purchasing a lightweight crème-to-powder blush that complements your skin, and providing a deep pink glow that will not fade or smear, even in serious heat.
Crème blushes are quite popular because of the way they glide on nicely and smoothly for even, build-able color. A good summery blush will be such a pleasure to have in the summer, especially when you look for one that matches your skin colour, to get rid of any harsh lines on your cheeks and to make sculpting easier.
An organic coral blush can give your cheeks a dewy sun-touched look without being too obvious, which is a great summer makeup look. A good blush can also help your other face makeup stay  in place through those long and hot summer days.
Keep Hydrated

Summer can demanding on your skin, so it is vital that you keep your skin hydrated in order for it to stay looking bright and healthy. There are many moisturisers out there, many of which consist of light formulas that can help to give you just the right moisture you need for the day.
Keeping my skin moisturised is always high on my list of things to do as part of my morning routine. Drinking a lot of water is sometime you've heard before, because it is so important! Drinking a lot of water will help you feel refreshed and cleanse your body out of impurities. You can also stay hydrated through eating lots of fruits and vegetables during the summer. These are just easy steps that you can put in practice to stay look good, and achieve that desired healthy summer glow.
---
Sep 21, 20 01:31 AM

Here are the best options trading courses to help you learn important trading concepts and profitable strategies to grow your knowledge and portfolio.

Sep 18, 20 12:11 AM

Are you somewhat stuck in life right now? Here are 6 iconic and reassuring "What Am I Doing With My Life?" moments that can bring you clarity and perspective.

Sep 13, 20 06:53 PM

Here are the best professional certificates to improve your job readiness and move you forward in your career.
If you can see this,  please share this post with the buttons below :)