Tips for Being Healthy When Eating Out
Looking for ways to be healthy even when eating out? Today let's look at steps you can take to pick the best healthy options when you are having a meal at a restaurant.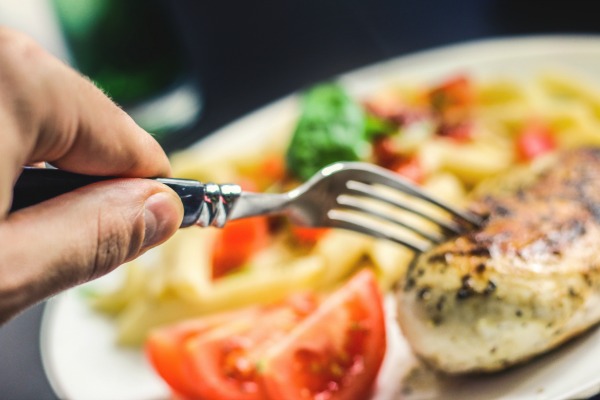 1. Pick the Restaurant Carefully For Healthy Options
Some restaurants are well known for their great range of healthy food options and others, not so much. Before choosing the restaurant, search online for good restaurants that offer a nice selections of healthy dishes. You can also read reviews for more information. When you have found restaurants that offer the best healthy options, write your top three down. If you are going with a group of people you may suggest the options to your group and have a vote. By finding good options, you know that no matter what the group chooses in the end, it is going to have some nice healthy options!

2. Review the Menu Ahead of Time
A good tip for being healthy when eating out is to check the menu before you go. When you've picked out the restaurant you'd like to go to, try to get a hold of the menu before you arrive. You can normally do this by checking online, where the menu may be displayed on the website or on a pdf file. Reviewing the menu will help you decide what options look the healthiest. Moreover, if you pick out your meal beforehand, you will be more likely to stick to a good decision instead of giving in to a unhealthy dish at the last moment.
3. Doesn't Nessecarily Mean Salad
An interesting thing to note is that being healthy when you eat out does not always mean confining yourself to the salad options. A good tip is not to be too fussy and be willing to explore the menu, maybe even trying something new. Of course, looking at the salad section is a good place to start but there may be many other healthy options as well. You may be able to find main meals with lean proteins like chicken, fish or turkey. As a side order, you will want to skip the fatty fries and go for healthier options such as an extra side of seasonal vegetables. 
4. Don't Be Afraid to Ask the Waitress For her Tips
If you're feeling a bit unsure when you arrive at the restaurant, don't be afraid to ask the waitress for some advice on the best healthy options. You can ask the waitress if there are ways to swap certain items to make the dish healthier. There will often be ways to your to add/take away things from your meal to get just the right combination. You can also inquire on how the food is prepared and go for food that has been steamed, baked or roasted as supposed to fried.
There's nothing wrong with wanting to be clear about what's going into your body. Your waiter/waitress might also be able to tell you about specials made with seasonal ingredients that will often be healthier options.
5. Watch Out For Sugary Drinks
Another tip for being healthy when eating out is to watch out for drinks that are packed with sugar. You may be eating healthy, but what are you drinking? It is easy to forget to pay attention to what you drink, but this is important if you want to stay healthy with your choices at the restaurant.  Instead of going for overly sweetened fizzy drinks, sodas, or ice teas, why not drink water or low-fat milk? Or try sparkling water with lemon or lime wedges. Herbal tea is another healthy option that I like to go for, but  generally my first-choice is water. If you drink alcohol, healthier options are choices like red wine or a light beer rather than a sugary cocktail.
6. Skip or Divide Up Dessert
It is obviously healthier if you just enjoy a nutritious main meal and then skip dessert. But if you've got a sweet tooth you may want to have a little taste of the dessert menu. Your best bet here is to see if you can divide dessert up with a friend, instead of you eating all those calories alone. Ask for spoons and share your rich dessert with some friends. Sharing is caring ;) . 
Alternatively, you could decide to finish off with some fruit instead of a chocolatey/ creamy pudding, if that's possible.
Thanks for reading! You don't have to have such a controlled diet every time you eat out but I think It's always nice to your know your healthy options when you do you want to.
Hopefully this helped to give you some ideas on how you can still be healthy even when you're eating at a restaurant. Feel free to give this page a like on Facebook and Follow us on Twitter for more Lifestyle Hacks.
For You...

Aug 12, 22 08:31 PM

The path of least resistance is a concept that's often used in physics...but it's also used in psychology when talking about human nature. Let's unpack it.

Jul 25, 22 08:12 PM

Looking for ways to motivate your team and guide them to success? Here are the best people management courses online.

Jul 17, 22 08:23 PM

What do you see when you look at the world? Let's explore the topic of meaning making and the impact it has, and can potentially have on our lives.
If you can see this,  please share this post with the buttons below :)