A Few Tips On Staying Inspired
We all want to love what we do and feel energetic while doing it.
Staying inspired can help us be more productive and have fun while doing work. Here are key tips for staying inspired at whatever task you need to accomplish.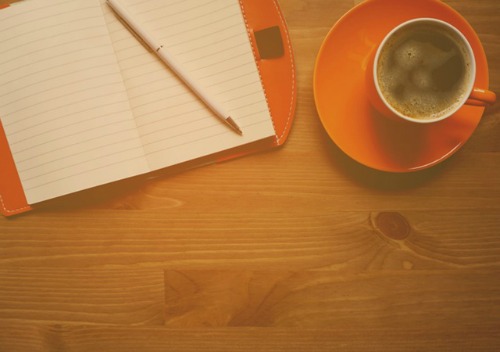 1. Soak in knowledge and goodness
Staying inspired means means keeping happy and effective when doing your job. Sometimes to stay inspired we just need to feed on positivity from our surroundings. One way I like to stay inspired is to read interesting books that help me expand my thinking and get a different perspective.
If you are in the same environment everyday you could easy get bored and take your situation for granted. Observing the experiences of others who are on a similar journey as you can be really motivating. Soaking up knowledge could involve reading books and magazines or watching documentaries and movies.
2. Brainstorm
Another good way to stay inspired is to brainstorm and generate a flow of good ideas. Many times we have a vision of what we want, but it is stuck in our heads. Get creative. Get a piece of paper and spill out your ideas and plans. Seeing our plans and aspirations out in front of us can be calming and motivating.
The great thing with brainstorming is that you are never wrong. You can write down lots of information related to the task you want to accomplish and see where it takes you. Just a few thoughts can lead to bigger and greater ideas and solutions. Brainstorming can help you increase your confidence as you realize that you can be innovative and creative!
3. Energise
Exercise can help you stay inspired in many aspects of your day-to-day work. Just devoting a few minutes to a cardio workout or some stretches can send oxygen to your brain and keep you motivated to work. It's even better when you can create a timetable to workout a few times a week. You may be working hard and achieving your tasks, but energizing by exercising will make you feel good about yourself. There has been many times when I've felt confused and unsure but a good exercise sesh has helped to clear my mind and bring me back on track.
4. Create an Inspirational Playlist
Building a playlist of inspirational songs is good way to keep inspired. We all have a few songs that reach out to us and get us going. Sometimes playing a few songs on a motivational playlist can just give you that kick to word hard. Maybe you just need new music. Find a few songs that get you up and active. Combine them in a playlist and then play them whenever you just need that extra willpower. It might be the lyrics or it might be the beat, but there is likely a song that gives you a little more motivation to start homework or clear out your closet!
5. Rest/Don't overwork
The final tips we'll consider is getting rest. Rest is necessary if you want to keep going. Inspiration is something that you need to top up regularly, and recharging with a good sleep definitely helps. Staying inspired does not mean working for the whole day. You will need to take breaks and you will need to get a good rest every night. Remember, if you do not take care of your body, how are you going to get things done? If you are tired and forcing yourself to stay awake it is going to be hard to stay inspired. Instead, get that early night and you will likely wake up with a fresh head and new ideas.
Thanks for reading! What helps you Stay Inspired?
Comment below.
For You...

May 05, 21 05:35 PM

Looking for an educational and entertaining present for a loved one? In this guide, I'll be walking you through how to give MasterClass as a gift.

Apr 30, 21 07:36 PM

What if you could optimize the way you learn? You can! Here are the best books about learning to get you started.

Apr 28, 21 04:36 PM

We all generally love the idea of achieving personal success. But what does it actually involve, and how hard is it to get there? Let's discuss it.
If you can see this,  please share this post with the buttons below :)