Top 5 Blog Posts From Q1 & 2 of 2018
We're past the halfway mark of 2018 already! Here are my top 5 posts from Q1 and Q2 of this year...
I love doing bi-quarterly reviews on the blog, as it is always a nice chance for me to sit back and reflect on the content I've produced already this year. A change from the go-go-go feel of new content, posts like this help me to rewind and have a little chat what's already appeared on here, whether I'm talking about articles that were particularly well-received or just my personal favourites to write. 
By the way, If you haven't already, be sure to join my newsletter so I can pop into your inbox twice a month with the latest surprises on the blog. 
As always, in no particular order, my top 5 Posts from Q1 and Q2 of 2018...
1. Why I'll Never Run Out of Blog Post Ideas
I really enjoyed writing this post. This year I've realised that I do quite enjoy blogging about blogging. This lead to the creation of two articles about blogging during Q1 & 2 - this post as well as a preceding article about competition in the blogosphere. This post was based on my own experiences with blogging so far, as well as tips for other content creators who are looking for inspiration on what to write/film about next.
Finding new topics to blog about requires thinking out of the box and setting aside special time devoted to brainstorming new topics. You may also be surprised at the possibility of developing new posts based on content you've already published - people always love updates and there are lots of innovative ways to connect multiple posts together.
Read the full article on Why I'll Never Run Out of Blog Post Ideas...
2. Expect Problems and Eat Them For Breakfast
Are you hungry? Because this is a post where we talk about eating your problems - in a good way. 
Writing this post made me very happy, and I was pleased how the quote that inspired the post paved the way for a cute metaphorical title. 
On the journey towards reaching any goal, you are bound to face issues and setbacks. What's your attitude and approach towards such problems? Our natural tendency is to see these problems as a sign that we're not made for the journey or that the path is too hard for us.
But there's a way to avoid getting discouraged by the problems you find on the road to success and its laid out in 2 steps: Expecting the Problem, and then Eating it for Breakfast. 

What you initially thought of as a problem can actually turn out to be a nutritious, beneficial snack in the long run. Still wandering what on earth I mean when I recommend that you eat your problems?
Read the full article: Expect Problems and Eat Them For Breakfast...
3. Things That Can Make You Bloated That You Never Thought Of
It's nice to switch things up sometimes!
A few months ago I wrote a post about Things That Can Make You Bloated That You Never Thought Of and although it was simply a topic that I found interesting to write about, it received quite a good response. 
While writing the article, I learned quite a bit about the 2 common causes of bloating - excess air trapped in the digestive tract, and water retention issues. Have you read about the 6 examples I mention of things that can cause bloating, as well as ways to prevent it?
Read the full article on Things That Can Make You Bloated That You Never Thought Of...
4. Know Your Personal Brand
This is an article that is quite close to my heart because I'm slightly obsessed with the concept of personal branding. But after writing the post, I began to realise that the way I talk about personal branding is somewhat different from the term's common use, at least on the internet.
While we do discuss how personal branding affects how others perceive you, the focus is more significantly on how personal branding affects self-perception, and by result, one's success in life. 
This post takes you through 3 exercises that will help you develop your own personal brand, while highlighting the remarkable benefits of a personal brand. One of my favourite things about developing a personal brand is that it motivates you to reject things that don't align with what you stand for and that can derail you.
A personal brand brings a lot of clarity to the decisions we constantly have to make in life, whether big or small. Check it out if you haven't already:
Read the full article: Know Your Personal Brand...
5. 31 Positive Reasons Why Someone Might Be Staring At You 
And now for the most recent article on this top 5 list... 31 Positive Reasons Why Someone Might Be Staring at You. 
As you can imagine, this was a fun post for me to write. So often, we assume that people are negatively judging us when we catch someone staring, and this tends to translate into shrinking into ourselves and just generally feeling bad in the moment. 
This list is a way to flip this common thought-process around and realise the wonderful array of things people could be thinking when they take a few seconds to stare at you. These are real things that people, myself included, are actually thinking when we notice another person.
Do any positive reasons for staring automatically come to mind? Have a read of my post and then leave me a comment about any reasons you liked or related to.
Read the full article on 31 Positive Reasons Why Someone Might Be Staring at You...
Thanks so much for reading, and a special thanks to those who have followed me through q1 & 2 this year!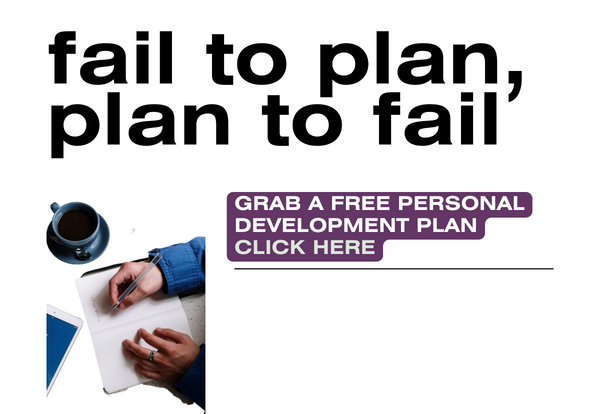 Jan 23, 23 04:40 PM

What can science teach us about promoting wellbeing? Here are the best positive psychology courses online with practical applications for everyday scenarios.

Jan 11, 23 09:27 AM

Here are the best proposal writing courses online to help you create a proposal that's compliant, complete and compelling.

Jan 09, 23 09:25 AM

Want to launch a podcast but not sure how to get started? Here are the best podcasting courses online to guide you through the process, step-by-step.
If you can see this,  please share this post with the buttons below :)