Top 5 Blog Posts From Q1 & 2 of 2019
It's again time for a round-up post! We're halfway through the year, so here are my top 5 blog posts from Q1 & Q2 of 2019.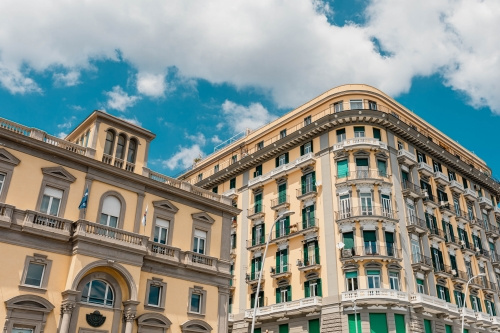 This mid-year reflection has really made me realise how adventurous my content has been this year. I've experimented with a lot of different topics. There's been a lot of lifestyle and educational posts, aside from the regular personal development musings, and you'll see this reflected in my top 5 posts below. These are posts that I really enjoyed writing this year so far: 
1. The Fine Line Between Being Inspired By Others and Staying In Your Own Lane 
This was a really fun topic to consider, especially as a blogger and someone who is quite involved in the social media world. We looked at the balance between collecting inspiration online without sacrificing time spent working on your own goals.
There are two main areas we discussed: time and output. Looking at other people's lives online can feel like going through a dark tunnel that's impossible to leave. It's time consuming. As well as monitoring the time spent online, it's also important to honestly assess if it's stopping you from the work you could be doing on your own projects. 
If you haven't read the post yet, check it out here. 
2. 'In Other Words Review' | A Beautiful Book for Italian Learners 
This blog post was probably one of the longest ones I've ever written. I had just finished reading one of the best books ever, and this fueled me to write from the heart about a language I love so much. 
If you've ever experienced the process of committing to learning a language, you'll probably be able to relate to the concepts I discuss in that post. One of the reasons why I so admire Jhumpa Lahiri's book is that it is magnificently poetic. It uses a lot of beautiful metaphors that perfectly capture what it feels like to learn a language and the journey of being confident speaking in a foreign tongue. 
In the blog post, I talk a bit about my experience learning Italian, and a few of the most iconic quotes from the book. 
If you haven't read the post yet, check it out here. 

3. Calgary to Jasper - An Awesome Weekend Trip 
I took a lot of photos during my trip to Jasper this year, and documented my short trip here. 
I remember in primary school when we would go on school trips and when we got back we'd have to write a recount about the day out. Writing this post felt a bit like that. I really do like writing about my little travels even if it takes a while to get pen to paper, because it is a great way to preserve the memory. 
Even within a few months I forget about what I did on a trip, but then if I wanted to I could just read my blog post and it would all come back. Blogging is a great way to re-live good times. 
Did you read about my trip from Calgary to Jasper?
4. Best Hair Spray for Braids - Fantasia Braid Sheen Spray
I like being able to provide a product review whenever I can, especially for a product I've been using for a long time. This post was not sponsored or anything, but it was nice to be able to write about a product that many people haven't really reviewed online. 
The Fantasia Braid Sheen Spray is my favourite hair spray for braids and in this post I talk about all the benefits of using it. Side note: Taking the pictures for this post by myself was an adventurous process too, aha. 
5. Is Honey Better Than Sugar?
Last but not least is my lifestyle post about honey vs. sugar. This is the most recent post of them all. It was interesting to do some research about the pros and cons of using honey and sugar. In the post we discuss some varities of honey and sugar, the components of each sweetener, and how each one affects blood sugar levels. 
The topic of this post is the kind of question that often comes up in conversations, so it was fun to explore the facts and write about it on the blog.
If you haven't already, read the post and conclusion about if honey is better than sugar?
So...I guess Q1 and 2 of 2019 was really the season for many spontaenous lifestyle posts. Let's see what the rest of 2019 brings; will the end-of-year round up be more personal development again?
Thanks as always for reading!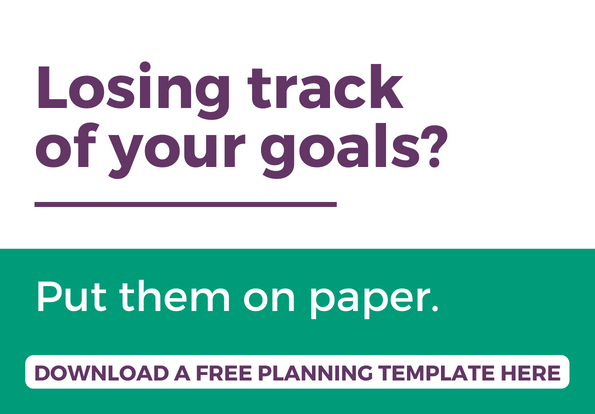 Dec 03, 22 04:12 PM

If you're preparing for the MCAT, you're likely looking for helpful study materials. Is the Princeton Review good for MCAT Prep? Let's explore what they offer.

Nov 30, 22 09:26 PM

Here are the best communication courses online that will help you exchange ideas, thoughts, and opinions with greater clarity and purpose.

Nov 29, 22 08:45 AM

The journey to success is never a straight line. Here are the best quotes about failure and success for anyone who's working toward a big goal.
If you can see this,  please share this post with the buttons below :)