Top 5 Blog Posts From Q3 & 4 of 2019 
Time to reflect on my top 5 blog posts from Q3 & 4 of 2019. Here we go!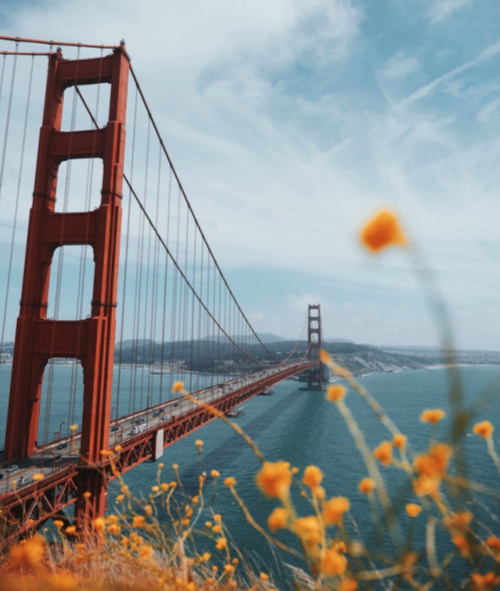 For this round up post, we get to go back to the end of 2019 and talk about favourite posts from the last six months:
1. Wasting Your Time is Not...
This post was refreshing to write, because I think it is a common feeling for us to feel like certain things we did were a waste of time. But there are things in life we should not regret, because they teach us valuable lessons and help us grow as people.
In that post, I mentioned three things in particular that are not actually a waste of time: the long process of learning and developing a skill, loving someone who doesn't reciprocate, and taking the occasional day off to rest. 
For further elaboration on each of those points, you can read the post here. But the gist is that not everything we do in life brings immediate and obvious rewards. But I generally believe that our success in life is built up from both the good and bad days.
You need your rest to prepare you to work hard. Loving someone who doesn't reciprocate teaches you about how to better handle future situations and relationships. And if we gave up learning to walk as babies because it was a long process, imagine where we'd be!
2. Transactional Friendships 
I'm very happy that I wrote this post on transactional friendships, because it seems to be something that a lot of people can relate to. The post was inspired by a conversation I had with someone close to me.
They expressed that most of their friendships seem to be transactional, meaning, a situation where a friendship is empty and basically functions only for each party to get something superficial that they both need. 
In that post, we closely analyze the identifying marks of transactional friendships, and how they usually stem from two common situations: when someone is trying to avoid being alone, and when someone is trying to piggyback on another person's success.
If you're not sure if you have a transactional friendship or not, I advise that you read the post here. It's best to avoid such situations, even if it means learning to enjoy your own company!
3. Don't Ever Settle For Less.
This is one of those posts that I felt very motivated after writing. The writing is for both of us - to remind me of things I should remember and to hopefully help someone else, too. 
The concept of not ever settling for less was one of my key takeaways from 2019. And it applies in all areas of life. Last year I was thankfully able to reflect back and honestly realize how I had settled in various aspects of my life. When you allow yourself to settle in one aspect of life, it rolls over to other aspects, and before you know it you're leading a totally different life to what you'd always envisoned. 
I read some blog posts and watched a podcast that really drilled into my head how bad it is to settle. It's a crime against yourself, really. I'm happy that I've broken free from the excuses I was making and how I really refuse to settle now.
When you take some time to meditate on this topic, you realize how settling will ultimately cost you your goals and aspirations. So don't slip my friend! Read the post here for some motivation and a reminder of the benefits of not settling for less. Share that post with a friend you care about too. 
4. Why Do People Pretend?
I was totally in undercover agent mode when I wrote this post. And really, this is a question that has always completely left me dumbfounded. Why do people pretend?
Like what are they trying to hide?  Of course, there are so many ways that people can put up a front. People can pretend to like you, to be better than you, to be worse than you, the list is endless. We can just say it's human nature and end it there, but in reality that does not stop us from being completely blown away whenever it happens to us. 
If you're like me and find that question intriguing, read the post here and let's discuss it together. 
5. Notice the Patterns in How You Get Over Things In Your Life
Our lives are surrounded by patterns. 
As much as I hate to admit it, I am quite predictable in some ways, and so are you. 
When you realize this, you can actually use this knowledge to your advantage. It's important for us to be self-aware and to make an effort to learn more about ourselves. Like, go deep.
It's easy for us to observe others, but how conscious are you about the patterns you repeatedly display in certain situations?

I remember struggling to title this post - I knew exactly the idea I was trying to express, but not the exact words to frame it. I think that's because it's actually quite a profound concept, and one that we don't peer into enough. 
We're not just talking about self-awareness in general - we're talking about noticing the patterns in how you get over things. It's a skill that can help you get good at recovering from, and preventing some painful situations. I've experienced numerous benefits from paying closer attention to the patterns in my life in this way. Have a read of the post yourself here, and see if there's anything you notice. 
Read the Q1 & 2 round up post from earlier this year. 
Thank you for reading and your support all through 2019. I'm excited to bring you along on the journey in 2020!
Jan 23, 23 04:40 PM

What can science teach us about promoting wellbeing? Here are the best positive psychology courses online with practical applications for everyday scenarios.

Jan 11, 23 09:27 AM

Here are the best proposal writing courses online to help you create a proposal that's compliant, complete and compelling.

Jan 09, 23 09:25 AM

Want to launch a podcast but not sure how to get started? Here are the best podcasting courses online to guide you through the process, step-by-step.
If you can see this,  please share this post with the buttons below :)