Use Observant in a Sentence -
 Creativity Challenge 
Task: use observant in a sentence. Let's see what we can come up with. And perhaps a poem too...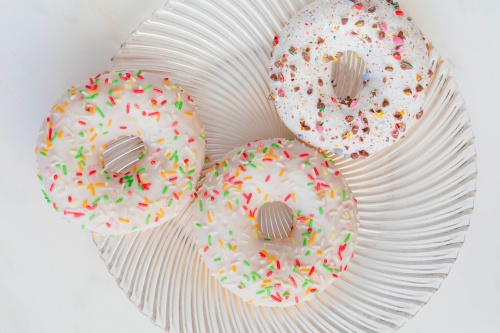 I love this website because I get to write about anything I feel interested in. Sometimes, this turns out to be somewhat useful for people, other times simply entertaining, and then other times I'm probably just talking to myself. 
I like giving myself research projects and writing about random but interesting things like girl names beginning with f or traditional Indian food. These creative explorations happen now and then when I roam outside the realm of personal development. 
Today's challenge is to use observant in a sentence (people are searching for this stuff). In fact I'm going to do it a few times: let's go. Oh and while we're on this topic, if you haven't already, check out my post on 9 Things You'll Only Understand If You're a Really Observant person...
Use Observant in a Sentence. 20 Ways: 
1. The more observant you are, the more you learn in life. 
2. She was the only one who noticed the handwriting on his arm because she was an observant person, everyone else was looking the wrong way. 
3. He won the reward of being observant, the teacher was impressed and let him go early. 
4. Babies are very observant, they sit quietly but there's a world of ideas in their heads. 
5. "It's good that you're observant, but you have to put your knowledge into action."
6. The more observant I become, the more empathy I develop toward others.
7. "I'm so tired, but I have to be alert and observant, unless I'll miss my train."
8. Truly observant people are rare in this world.
9. To be observant in a conversation is to be a good listener and to hear even the things unsaid.
10. If he had been more observant, he would have understood and would not have been disappointed. 
11. Most people don't spot the gorilla in the room because they aren't very observant.
12. I wish I was as observant as she is, it's why she's so intelligent. 
13. I didn't use to notice these things when I was young, but as I got older, I became more observant. 
14. Observant people are constantly people-watching.
15. Being an observant person requires showing personal interest. 
16. I like it when people call me observant, I think it's one of the best compliments. 
17. You can't say you're observant if you're always talking but not listening. 
18. The young girl signed up before everyone else because she was observant - she saw the lady pull out the document from her briefcase, in the corner of the room. 
19. If you are observant, you would soon learn that everyone's life is not perfect. 
20. Be more observant, it pays off. 
Use observant in a sentence: a poem:
I wish I could sit in a crowd
To hear people thinking out loud 
The public space is the best 
Whenever you're feeling quite stressed 
As long as you watch from far away 
It'll instantly brighten your day.
She's observant but quiet as night 
People laugh; they don't know she is right 
She's not fooled by words as she listens 
Hold her gaze as her face subtly glistens 
She found out the truth, she knows what you do
You told her without conscious volition.
They know when to take a step back 
Which sentence to pick from the pack
They watched you arrive before the interview 
They saw your outburst though you never knew 
So when you sit down, be open and true
It'll work out much better for you.
If you're observant, you'll find out a lot 
Though sometimes I'm sure you'd rather not 
Unfortunately, many will try to rush you 
They don't know patience brings great value
But keep your mindset at this elevation 
Your observance is great preparation.
Thanks for reading! Use observant in a sentence that describes your day: 
Aug 12, 22 08:31 PM

The path of least resistance is a concept that's often used in physics...but it's also used in psychology when talking about human nature. Let's unpack it.

Jul 25, 22 08:12 PM

Looking for ways to motivate your team and guide them to success? Here are the best people management courses online.

Jul 17, 22 08:23 PM

What do you see when you look at the world? Let's explore the topic of meaning making and the impact it has, and can potentially have on our lives.
If you can see this,  please share this post with the buttons below :)