Winter Inspiration is Never Too Late
Hello friends. Here is a bit of Winter Inspiration for you, featuring creative outfits, food and winter goodies.

Today I thought I would embrace the 'coziness of winter' and compile and list of top winter wonders and inspiration for you all!
my top picks this season ;)

Your Wintertime Inspiration Is Served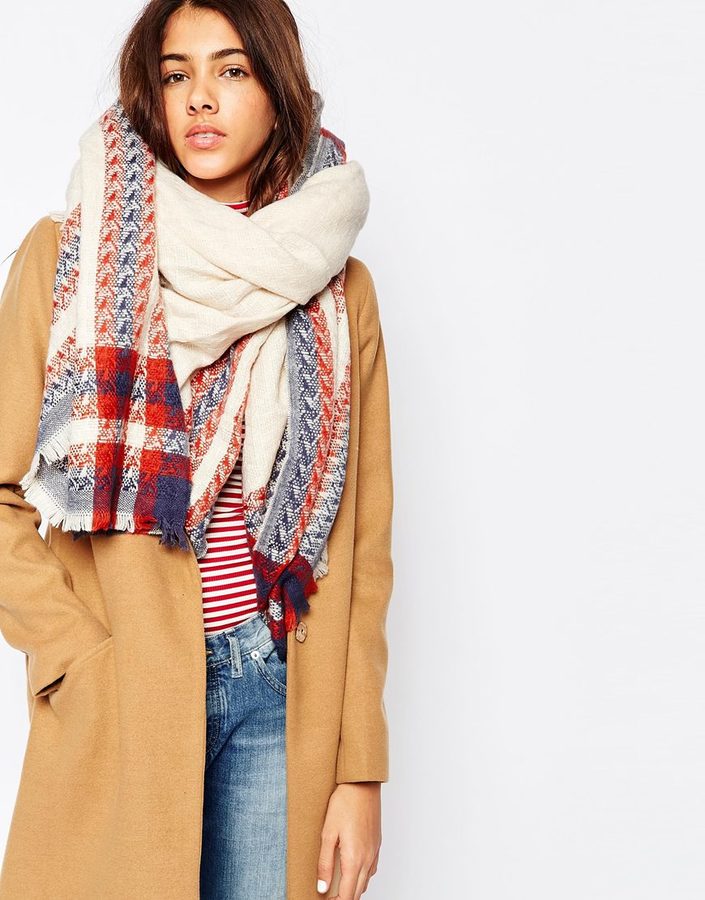 Blossom in maximum comfort and warmth this winter with this over-sized blanket scarf.
Features a lovely Border Trim Detail + red, white and blue.

This looks like possibly the most comfortable pair of winter boots, ever.
Thankfully, these boots are both breathable and water resistance to keep your feet warm on those freezing days.
Yes. Yes and Yes.

Why Should You Have to Choose Between the Light and Dark side of the force?
Show off your 'Geek Cred' With these out-of-this-world socks. Very Snug.

Keep toasty warm with this cable-knit sweater, made with sock monkey style marled yarn.
Throw over a simple outfit and you are good to go go.

Pleasing to the eye. Tick.
This ladies, is my Fashionable Winter Pick.
These are the Jessica Simpson Avern - Bourbon Winter Haze Boots. They feature a stylish harness detail along with that captivating heel.

This is a sumptuous sweater by Free People to keep you looking on point but cosy all through the chilly months.
In a soft pink hue, this sweater is gorgeous paired with light denim, plus your warmest socks and boots.
Oh wait, you are already sorted for those items :)

A Delicious Compilation of Recipes for the cooler months, from Bestselling author Sally Wise.
Warming Soups to Hearty Pies to Tasty Curries and Casseroles.

---
"What good is the warmth of summer, without the cold of winter to give it sweetness."
― John Steinbeck
Thanks For Reading! What Item Gives You the Most Winter Inspiration? Comment Below.
For You...

Like this article?

Get more interesting reads and blog updates to your inbox twice a month:
Jul 09, 18 07:08 PM

I love having visual reminders that provide daily encouragement. Here's a CanvasChamp canvas print that just does that and adds an extra touch of beauty to my living space...

Jul 04, 18 09:16 PM

We're past the halfway mark of 2018 already! Here are my top 5 posts from Q1 and Q2 of this year...

Jul 01, 18 12:23 AM

Here are 10 facts about hard work that uncover the truth about work and rewards.
If you can see this,  please share this post with the buttons below :)