The Best Airbnb Consultants to Work with Online (2023)
Need help planning out your rental strategy? Here are the best airbnb consultants to provide you with guidance and advice.
Whether you're a new or an existing real short-term rental investor or a host, it's wise to seek out expert advice when it comes to your Airbnb strategy. 
Here is a list of the best Airbnb consultants to work with online. 
These consultants specialize in Airbnb hosting, management systems, and marketing for Airbnb rentals.
They'll help you figure out how to properly approach market and property research, and -  once you have a property -  how to build a short-term rental business that maximizes cash flow while minimizing your time investment. 
This post may contain affiliate links. Please read my disclosure for more information.
Freelance Airbnb Consultants Online
Here are top Airbnb experts who offer consultations to help you define your short term rental strategy: 
Prayas C. is a professional Airbnb host based in Edinburgh, Scotland who manages over 150 short term rental properties worldwide. 
He actually provides consulting services directly to Airbnb on various forthcoming platform features and projects, and trains new hosts on behalf of Airbnb.
Prayas will provide you with professional consultation on your holiday rental business, so you don't make the same expensive mistakes everyone makes - whether you're planning to launch a single property or expand your current short term letting business.
He is a specialist in these short term rental platforms:
Airbnb
Booking.com
VRBO/Expedia
Packages: 
Basic
Quick Fix

- 30 minutes quick consultation if you are stuck on something specific related to your Airbnb.
Standard
New Host Consultation - 1 hour consultation to help you with automation techniques & maximize bookings from day one.
Premium
1 hour consultation to help you prepare a strategy for starting an Airbnb management company.
Comments from previous clients: 
"Very nice guy and gave us valuable recommendations to implement. Although we read a lot about Airbnb strategies, there were some ideas that we never considered that provide a ton of value. We look forward to implementing them and continuing on the journey."

=> Book an Airbnb Consultation Session with Prayas here. 
Sarah H. is an AirBnb and Vacation Rental Consultant from Philadelphia, United States. 
She runs a successful boutique hotel-style Airbnb, beating local averages for occupancy and daily rate, with 95% Five Star Reviews - 4,200+ and counting.
Sarah offers the following Airbnb consulting services: 
Consulting Calls - Sarah will give you concrete advice on pricing, settings, content, and how to target your listings to the best guests traveling right now.
Intensive Listing Checkup - Sarah will log into your listing and make sure your content and settings are optimized to bring in good guests at good prices.
Strategy Report - Sarah will analyze your local market to help you map out the best intersection of short-term earnings and long-term SEO considerations. She'll recommend settings changes and explore the real-time pricing in your market to make sure you're competitive now and in the future.
Listing Setup - This includes defining a content strategy and target guest type, pricing research, photo captioning, settings calibration based on your hosting goals, and SEO optimization.
Comments from previous clients: 
"Sarah did an amazing job working on my first AirBNB listing. I am always someone looking for the best person to take on a job in a particular space and I knew from the beginning after speaking with Sarah for an hour that I had made the right choice!
She put together an amazing listing and even had step by step direction on where and how to put everything into the listing with plenty of pointers. This was exactly what I was looking for being new to the space.
On top of that she crafted an amazing set of email templates designed to make my life much easier during this entire work flow of what I was going for and I am sure the guests that I will be working with (Airbnb rental property) will appreciate it very much too! I plan on doing many more projects with Sarah and highly recommend her!"
=> Hire Sarah H. as an Airbnb Consultant here.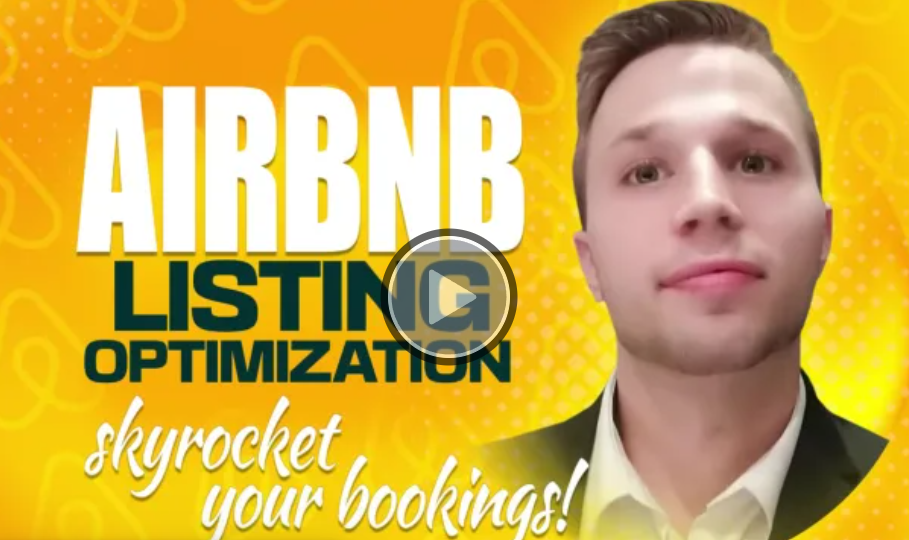 Ready to take your vacation rental business to the next level?

Patrick M. is a vacation rental expert with 5+ years of experience, having worked at companies such as Expedia and 2 Airbnb property management companies.
He helps his clients succeed by keeping up with current trends and setting up listings for success.
Airbnb hosts who book with Patrick have seen a dramatic increase in their bookings and occupancy.
Here's what Patrick will create for you: 
Tailor written listings according to your desired audience and tone of voice
SEO optimized title and up to 20 photo captions highlighting the unique selling points (USP) of your property
High quality reviews with automated messaging pre-check in and post-check out
 Keywords and call to action prompts that result in a improved click through rate and conversion rate
Competitor Analysis to ensure your pricing, amenities, and overall value are irresistible to future travelers

As a bonus, Patrick will also add the most up to date Airbnb property set up recommendations to optimize your search ranking.
Packages: 
Basic 
Prelaunch - 1500 word description, email template, Airbnb set up guide, photo captions. 2000+ total words
Standard
Countdown - 2 listing descriptions for 2 properties, includes basic package + 10% off
Premium
Blast off - 3 listing descriptions for 3 properties. Includes standard package + 20% off
Comments from previous clients: 
"Speechless. What a beautiful dedicated hard show of work. He went above and beyond with making my Airbnb SEO ready. Will definitely use again!!"
=> Hire Patrick M. as an Airbnb Consultant here. 

Luke J. is an Airbnb expert with a significant amount of experience assessing rental markets and building comprehensive plans that you can actually execute to grow your rental brand name and your rental income.
He has grown his short-term rental business (Cabin Club Properties LLC) to 6 figure gross income running at a 42% profit margin while maintaining a 4.92% overall rating out of 5 stars.
Additionally, he has advised over 80 short-term rental properties and performed market analysis and viability studies for clients that have led to investments in short-term rentals in growing markets.
Luke's prepackaged, data-driven services can help you identify your desired market, build a product to maximize your potential, and structure your companies and processes to maximize your profits.
Comments from previous clients: 
"Luke did an analysis for us for a location for an Airbnb. It was detailed and gave us the information needed to make a decision. I would recommend Luke for your AirBNB planning."

=> Hire Luke J. as an Airbnb consultant here.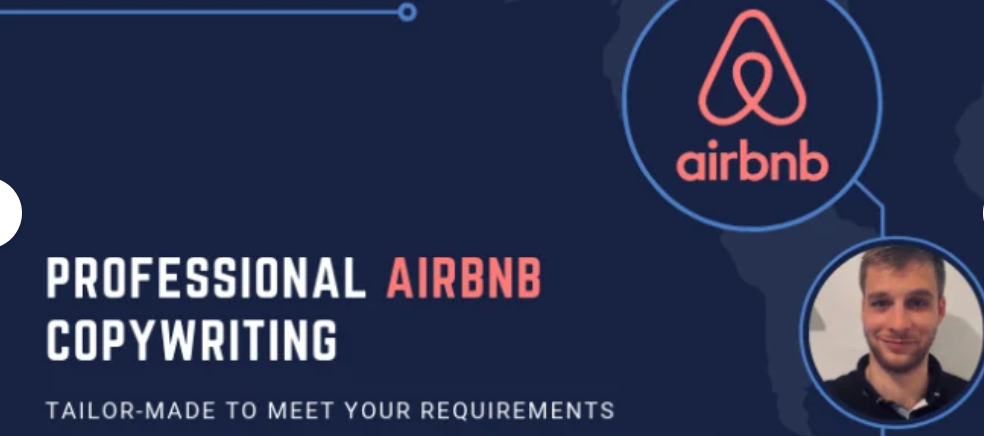 Andrew B. is an Airbnb consultant who has written, improved, and optimized more than 1000 Airbnb listings. 
He'll help you create the 3 key components of an effective Airbnb listing: 
"The Hook" / Eye-Catching Title and a Complete Description
Written with a salesy flair to stand out among competitors on the search page, make the potential customer click, and get hooked on the description.
"A Call To Action" / Complete Listing with All Photo Captions
"A picture is worth a thousand words." Words below your pictures help to pass the feel of your listing and provide additional marketing space. Don't let it stay blank!
"The Safe" / Complete Listing, Photo Captions, Host Profile, Search Engine Tips

Designed to get you to the first page by implementing search engine tips, hook the potential customer and make them your guest after your listing and the host profile wow them.
Packages
Basic
Professional, Designed-To-Convert Complete Listing Description
1 product description
1 title included (per product)
1,500 words included (per product)
Competitor research
SEO keywords
SEO Keyword Research
Standard
Professional, Complete Listing Description with all Photo Captions
1 product description
1 title included (per product)
2,000 words included (per product)
Competitor research
SEO keywords
SEO Keyword Research
Premium
Complete Listing with Photo Captions, Host Profile Description & Search Algorithm Report
1 product description
1 title included (per product)
2,500 words included (per product)
Competitor research
SEO keywords
SEO Keyword Research
Comments from previous clients: 
"The project was delivered in a timely manner and by far exceeded my expectations. I own and operate a vacation property management business with 70+ vacation rentals and will definitely be using Andrew for all of our new listings! I appreciate the attention to detail in the listing description and couldn't be happier with how beautifully written the content is!"

=> Hire Andrew B. to create your Airbnb listing here. 
Final Thoughts
Whether you're a successful host or a total newbie to Airbnb, everyone in the short-term rental industry sometimes needs help.
Working with an Airbnb advisor can help you optimize your processes and make your business more efficient. 
Hopefully you've connected with one of the Airbnb consultants above and you're excited to work with them for your project. 
Happy collaborating!
Related: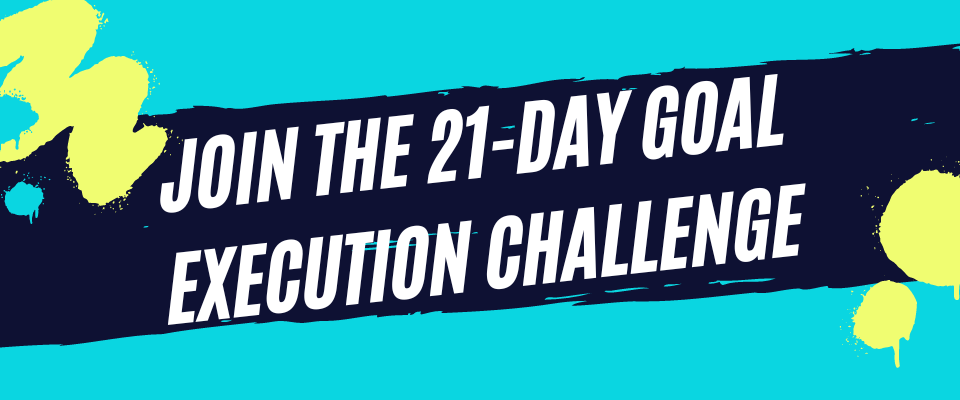 Thanks for reading! If you liked this content, share with a friend:
Dec 09, 23 08:34 PM

Below is a quote from Jhené Aiko's Poetry Book, 2Fish, that is both moving and beautiful. Here's a moment of reflection on the words in the excerpt and the meaning they convey.

Dec 08, 23 08:08 PM

It's an amazing thing to hear a person's life story, read aloud. Here are the best biography audiobooks to give you a peek into different iconic perspectives.

Nov 30, 23 09:41 PM

Would you like to improve your ability to read people? Here are the best body language books that will boost your social intelligence.