Calaway Park Calgary

I recently made a visit to Calgary's biggest amusement park, Calaway Park. We went for the afternoon and I had the chance to try many of the rides there and explore the whole venue. Let me  tell  you about what there is to see at Calaway Park Calgary, and the great time I had there.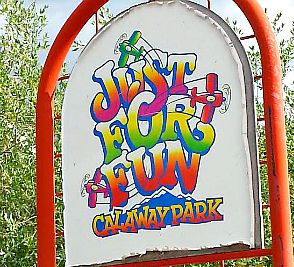 So a few days ago, we made arrangements to visit Calaway park with some friends and family.  Thankfully, it was not too far from my house, only about a 30 minutes drive. That was quite appealing as most of the theme parks I have been too have been quite far away and a long drive.
How to get to Calaway Park Calgary
To get to Calaway Park, follow the Macleod Trail down to Glenmore Trail and go left. Keep following Glenmore Trail until it turns into Sarcee Trail. Next, follow Sarcee Trail until you see the turnoff for Highway #1 West. This is a right hand turn onto and exit ramp. Once you reach the western city limit, Calaway park will be approximately 5 minutes ahead. The exit road to Calaway Park is called Springbank Road exit 169. There are signs for Calaway Park before the turn.   
This is the route we followed to Calaway Park coming from the south, but from anywhere else in the city it is quite simple. Just follow the signs for Highway #1 west (16th Avenue north) towards Banff and then follow the highway out to Calaway Park.
If you are using GPS to get to Calaway Park Calgary, enter in the postal code T3Z 2E9 to arrive at the right destination.  
First Friendly Impressions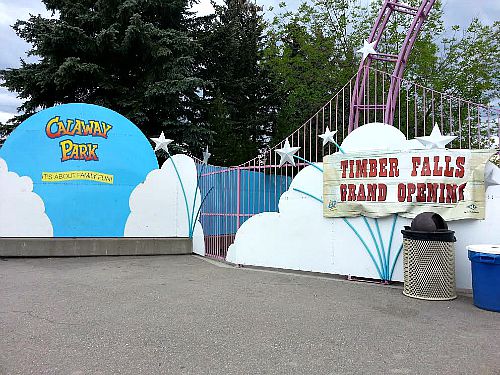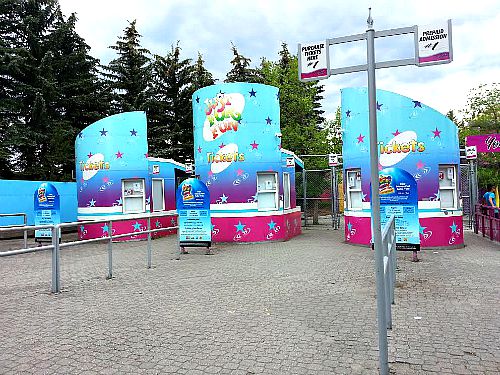 Tickets Calaway Park Calgary
When we arrived in Calaway Park, the car park was reasonably full despite the fact that we visited in the middle of the week.
That certainly impressed upon me how popular the amusement park is. Then again, Calaway Park is not only Calgary's biggest amusement park but it also holds the title of Western Canada's largest outdoor Family amusement Park.
This fact becomes quite obvious as you  approach the park, when we went we found many families with kids and groups of teenagers enjoying a fun day out.
Calaway Park was quite welcoming as with walked through the gates, with lively country music playing out.
Moreover, we went on a really good day, the weather was warm and beautiful.  We also benefited from the after 2pm rate which allows you admission at a cheaper price.
Bumper Boats
After purchasing our tickets, we entered the park and made our way round, starting with the bumper boats. 
This ride was literally the closest to the entrance and it had the longest line-up out of all the rides we went on that day. Nevertheless, it was quite fun when it actually reached our turn.
There is a small body of water and some mini boats. You can choose to pair up or go solo on a boat. This activity is basically like bumper cars on water.
The bumper boats are inflatable rubber boats that are motorized to enable you to steer and bump, as you would on bumper cars.  But there is an additional  feature,  a button that allows you to spray your friends of course!
This ride is quite good fun, especially if you are not scared to get a bit wet. I thought it was a good way to start the day in Calaway Park.
U Drive- Safety School of Motoring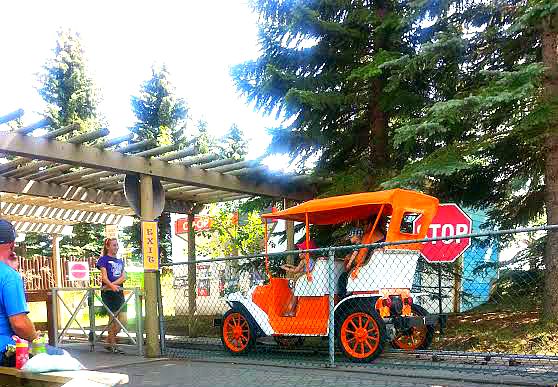 U Drive Safety School of Motoring
Next, my two-year-old sister visited the U Drive - Safety School of Motoring. This was basically a antique car ride around an eight of a mile of electric track. This ride is supposed to be relaxing and a great activity for all of the family. I guess my sister thought so too, because she wanted to go on the car ride again and again.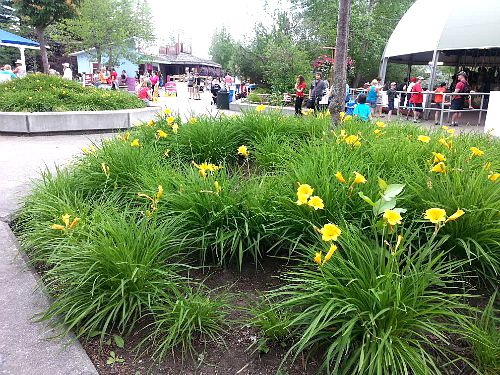 Dream Machine
Afterwards we went to the Dream Machine.  This is a family swing ride that takes you quite high up into the air and tilts you as you go around.
This ride is enjoyable- I thought it was going to pick up the pace and get terrifying but it was pretty comfortable all the way round.
I would say it is a low-to-intermediate level ride. It was good fun and doesn't jolt you too much. I would recommend it as a good ride to visit before you try the more challenging ones.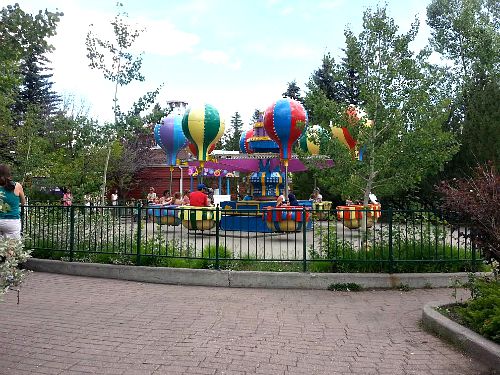 The Samba Spin Calaway Park
Bumper Cars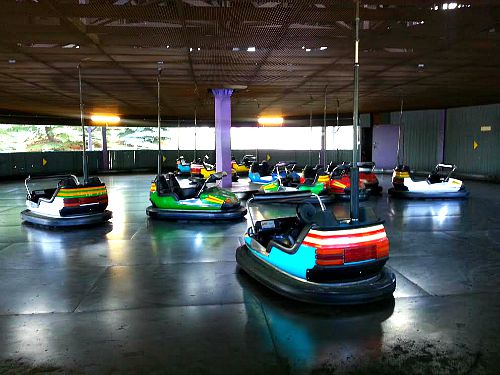 Bumper Cars Calaway Park
Next we went to the 'good old' bumper cars. This one was quite fun and you generally know what to expect when you get to these.
To be honest though, I found myself getting stuck in the middle of the driving space a few times. I'm pretty sure my car was just stubborn at certain points and just refused to reverse.
And that is when a gentle push from my friends came in handy haha. It was fun and a good ride to go on with a group of friends.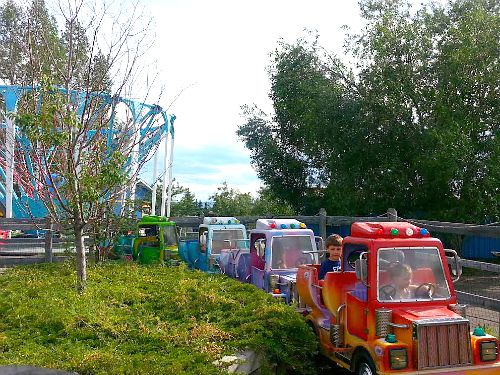 Super Trucks - Another ride my little sister could not get enough of.
Adrenaline Test Zone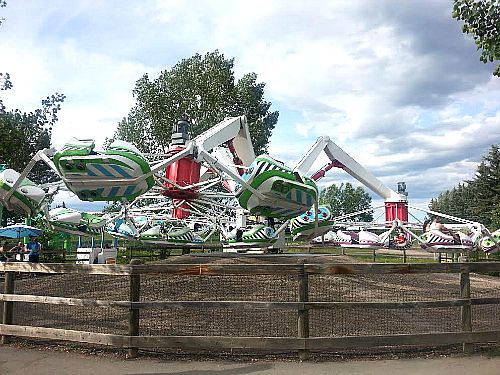 Adrenaline Test Zone
Then things started to pick up the pace for me. The next ride was visited was the adrenaline test zone..what a fitting name for the ride because that is certainly how I felt by the end of it!
I thought it would be similar to the Dream Machine and not too stressful, but then it began to pick up the pace and swing higher and higher, drawing me back down with stomach-turning excitement/dread.
I enjoyed it all in all, though I didn't dare go back on it again that day. As you may have guessed from my description, the Adrenaline Test Zone is a thrill ride. 
The ride has three arms with seven cars on each arm. It spins you around and lifts you high off the ground. The ride was great, but I was happy when it stopped as I didn't quite enjoy the awkward angle it curved  at each time it returned to the ground.  But that was just my experience. My sister returned back afterwards.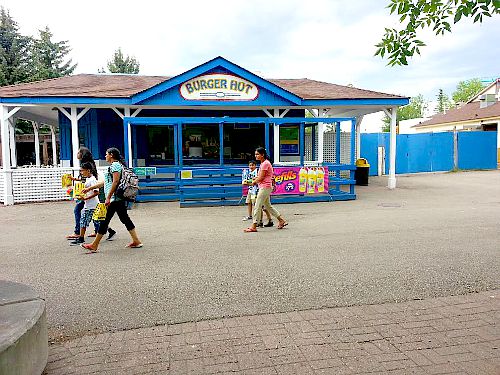 Burger Hut Calaway Park
The Vortex
And now to the last ride I went on and the only ride I went on twice. The Vortex. I guess I saved the best ride till last because this was my favourite. This ride is also the main attraction to the amusement park and the biggest rollercoaster featured.
The vortex is basically a roller coaster ride with twisty turns and an upside down thrill. It is extremely exhilarating. The nerves I built up before actually going on the ride were real- mostly fueled by the thrilling screams I heard as I waited.   
The line was quite long as you would expect, but when it came to my turn I just threw my nerves to the side and entered the ride.
It was absolutely awesome.
There are two mains points where most people scream: the upside down part, and going down. Being flung and turned upside down was fun, but the really thrilling part was being pushed down the roller coaster at high and steep angle.
I screamed as hard as I possibly could going down, until my stomach muscles gave up and I simply squealed.  I would definitely recommend this ride. Surprisingly, after about half an hour I revisited the ride, but this time I wasn't as nervous. The vortex goes round twice. So on that day I had the privilege of enjoying the roller coaster 4 times.
Overall  I had a wonderful time at Calaway Park Calgary.  The slogan is 'Just for Fun' as well as 'Your Playcation Destination' and 'Your Smile is Our Mission' and I would definitely agree with all of these statements.
Next time,  I look forward to trying out more rides, especially the Storm and Air Gliders. After going on rides, I also had the opportunity to try out some on-site snacks, including mini doughnuts and a pretzel. They also sell churros there and I hope to try them next time!
It was a great experience and I would recommend it to all fun-lovers and families. Calaway Park Calgary was a great summer day-trip destination.
Additional Facts about Calaway Park Calgary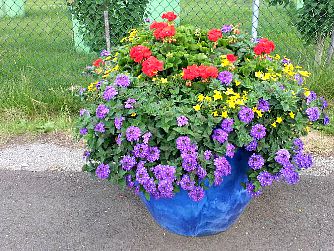 It was opened in 1982
It is owned by Gordon Franklin Dixon QC
Its previous named was Flintstone Fun Park (pre-opening)
Its Operating Season is May (Victoria Day Weekend) to mid-October weekends, July and August daily.
The Area is 160 acres (100 operating)
It has 33 rides at this time, 2 of those rides are roller coasters and 3 are water rides.
Thanks for reading!

Have You Visited Calaway Park Calgary? What is your experience? Comment Below!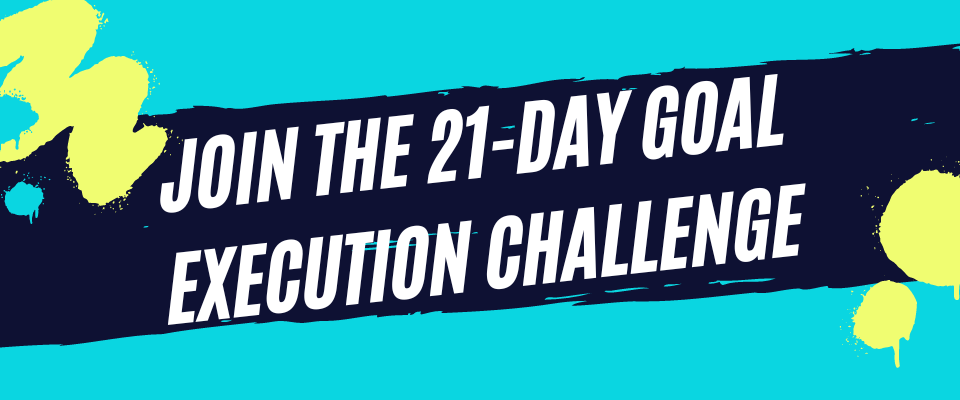 Thanks for reading! If you liked this content, please share below:
Sep 19, 23 07:31 PM

Would you like a stronger mind? Life can be confusing and intense, and that's why training your mind to be stronger than your feelings is crucial.

Sep 18, 23 06:05 PM

Looking for the perfect psychology-themed present for a college student? Here is a roundup of the best gifts for psychology majors.

Sep 16, 23 05:54 PM

Looking for the perfect period table of elements gift? Here are the best periodic table gifts that will spark a reaction from chemistry enthusiasts.