CanvasChamp Canvas Print - Capturing a Beautiful Quote
I love having visual reminders that provide daily encouragement. Here's a CanvasChamp canvas print that just does that and adds an extra touch of beauty to my living space...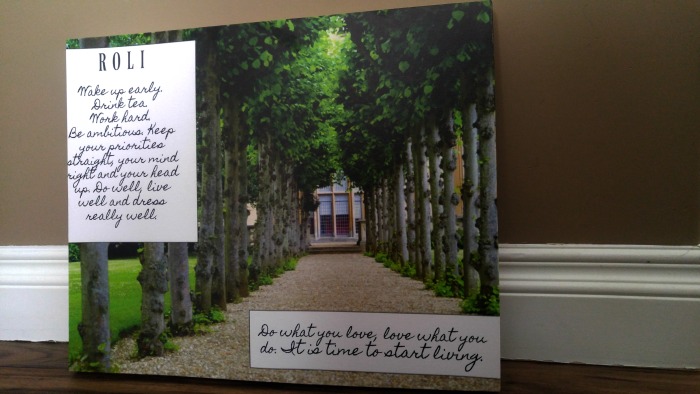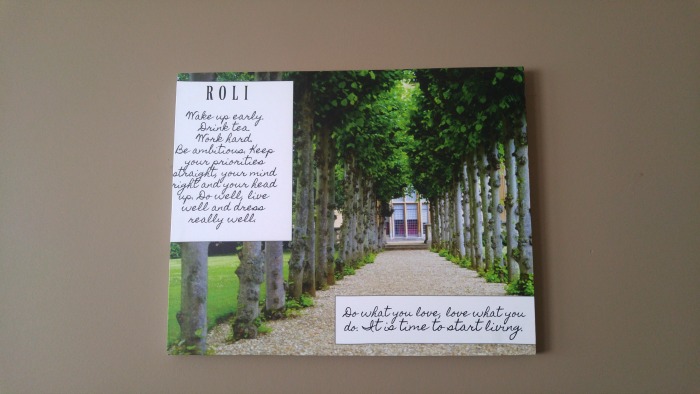 The right quote can be very motivational. The one shown below has been one of my favourites for years, and I knew it would be the perfect quote for my first canvas.
To design the template for my CanvasChamp canvas print, I picked out a background picture and replaced the phrase "drink coffee" in the original quote with a statement more relevant to me, "drink tea". And of course I personalised it by adding my name to the top of the print. You know, so whenever I read the canvas the message really hits home. 
CanvasChamp is a canvas, metal and framed prints distributor and retailer in Canada. Their design team has a combined experience of over 25 years in graphic designing. You can find them here at canvaschamp.ca.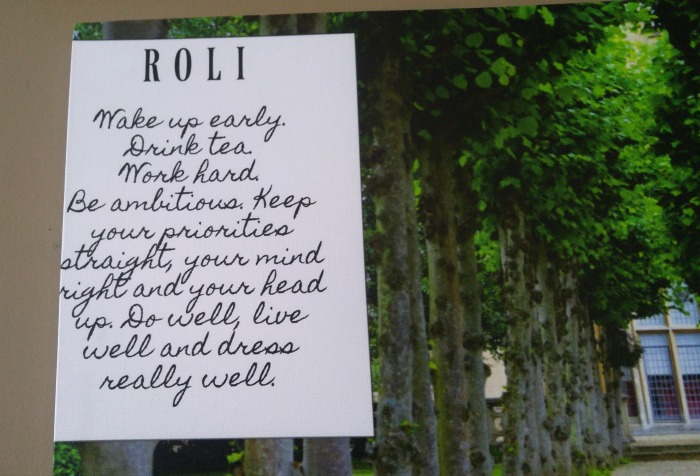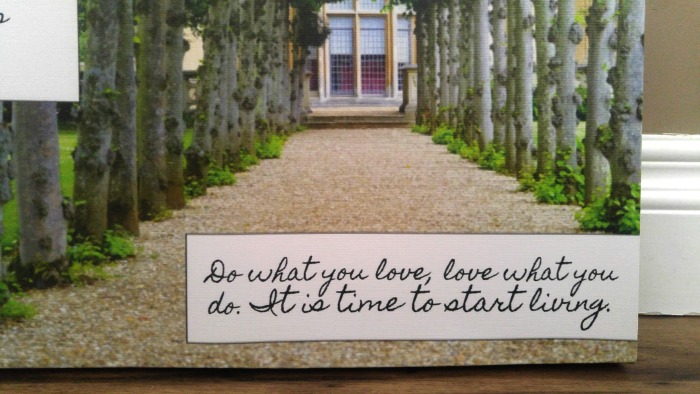 Thoughts on My CanvasChamp Canvas Print
I'm quite impressed with CanvasChamp as the delivery was really quick and the print itself is high quality. 
Ordering your own print from their website is pretty simple. From their homepage you can select a product or click on 'Canvas Prints' from the top left corner of their horizontal navigation bar. My canvas is 16" X 20" or 40 X 50 cm which I found was the perfect size but you can go smaller or bigger.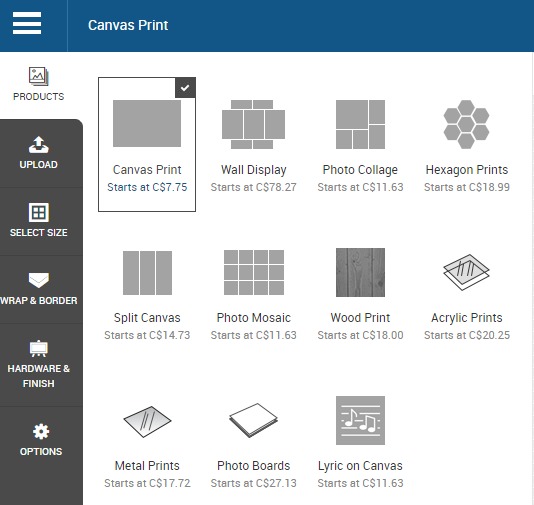 You can then upload an image to use as the background for your canvas. You could upload anything from a family photo to a piece of your own artwork.
As I mentioned, I did create the design for the canvas myself by hopping on PicMonkey for a solid 2 hours. It was my first time doing anything like this. I'm happy with the way the design turned out, although next time I would move the image more to the right when I upload it on the website, so all the letters fit on properly when the canvas is printed.
Although I actually didn't plan it, the canvas beautifully complements the colour of my wall, since the brown/beige and green go well together as colours of 'the outdoors'.
Back to the online customisation process - once you've uploaded the image you want, you can select your chosen wrap & border, then the hardware & finish.
For my canvas, I selected the Thin Gallery Wrap and I choose a white border colour for the sides of the canvas. The canvas came attached with free hooks for hanging, but you can select other hanging options such as an easel. There are also additional options such as image retouching and lamination if you would like. 
When you get to the checkout page, you can view a proof image to get a sneak peek of what your canvas will look like. The canvas looked beautiful online, but even more amazing when it was physically unpackaged on delivery day!
My canvas hangs on the wall directly in front of my bed, in perfect sight when I wake up every morning. A sprinkle of inspiration to start the day...
It's pretty easy to build up a collection of memorable/inspirational household decor, as CanvasChamp offers a lot of other neat accessories such as custom photo pillows and photo books. They're good gift ideas too.
What quote would you put on a canvas?
Thanks to CanvasChamp for collaborating with me on this post. As always, all thoughts and opinions are my own.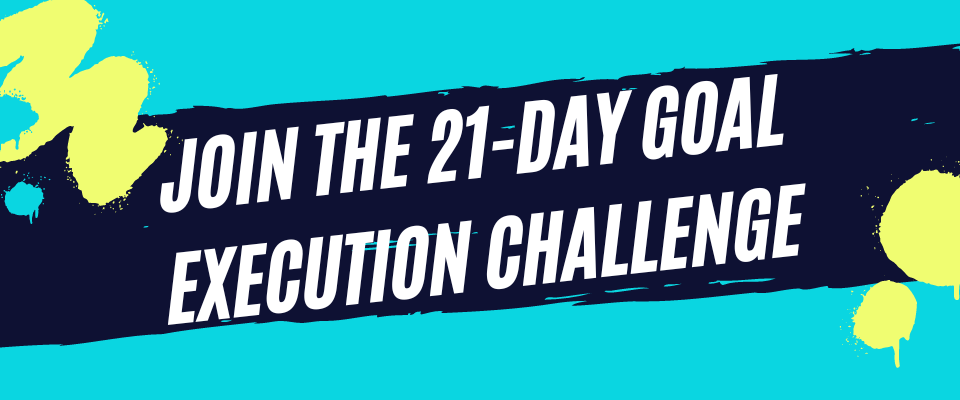 Thanks for reading! If you liked this content, please share below:
May 26, 23 08:35 PM

Need help configuring and optimizing Zendesk? Here are the best Zendesk consultants and specialists to work with online.

May 24, 23 07:08 PM

Need help creating effective and appealing packaging for your product? Here are the best packaging design consultants and experts to work with online.

May 19, 23 06:41 PM

Looking for a linkedin expert to help you optimize your profile or LinkedIn marketing strategy? Here are the best LinkedIn coaches to work with online.