Royal Tyrrell Museum in Drumheller
- The Land of Dinosaurs
Looking to Visit the Royal Tyrrell Museum in Drumheller, Canada?  Learn About my trip to this Dinosaur Museum of Paleontology.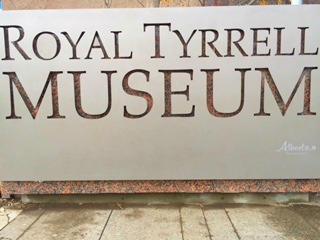 Recently, I had the opportunity to visit the Royal Tyrrell Museum in Drumheller. The Tyrrell Museum is a center of paleontological research that contains numerous specimens from the Alberta Badlands.

The Museum houses one of the world's largest displays of dinosaurs, and has a range of fun & creative educational programs that bring the prehistoric past to life.

The Royal Tyrrell Museum is a popular Canadian Tourist Attraction that receives over 400,000 visitors per year.
Where Did the Royal Tyrrell Museum get its name?

The Royal Tyrrell Museum is named after geologist Joseph Burr Tyrrell, who discovered the first reported dinosaur fossil in the Red Deer Valley in 1884 - by accident.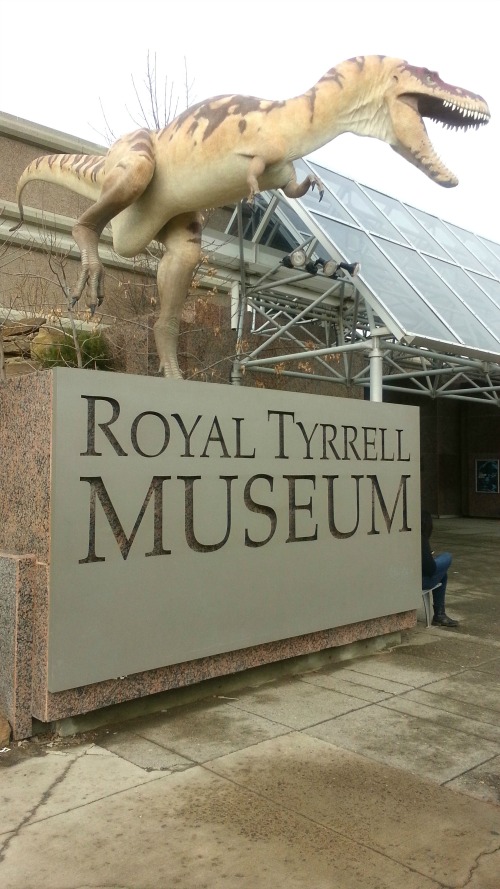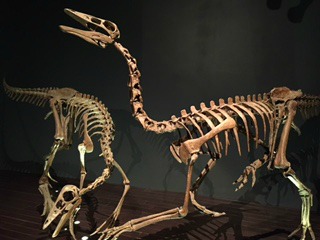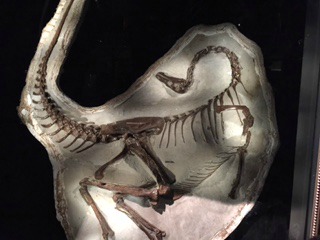 Thoughts on the Royal Tyrrell Museum of Paleontology

I enjoyed visiting this museum, I liked the fact that it was quite big and full of intriguing exhibits. Yes, it was a lot of dinosaurs but I didn't really get bored because there were a range of attractions from dinosaur structures, to fossils and exhibits depicting sea life.
The Royal Tyrrell Museum is extremely family friendly and as you drive through Drumheller, you'll see that the whole area is garnished with colourful dinosaur figures that the kids will just love pointing out.
The Museum had interesting tunnels and even a glass path that you can walk over, with specimens underneath.
Programs and Activities Offered  @  The Royal Tyrrell Museum

If you go on a day trip to this museum in Drumheller, you may choose to get an All Day Admission - which allows you unlimited access to the galleries for the entire day.
Alternatively you can choose specific activities, such as:
The Seven Wonders of the Badlands: A 60 minute guided hike through the badlands to discover rocks that tell stories, ancient giants and other wonders.
Dinosite: A 90 minute journey through the badlands to discover real dinosaur remains still on the ground and to learn about the creatures and environment of ancient Alberta.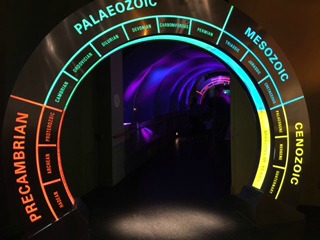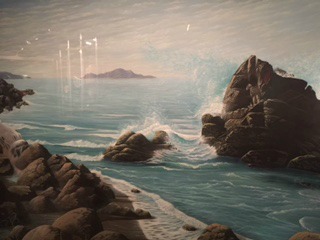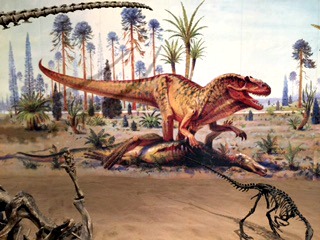 The Royal Tyrrell Museum is open 7 days a week from mid May to September, and open Tuesdays through to Sundays from October to early May.
Thanks for Reading!

Watch My Vlog At the Dinosaur Museum!

For You...

Jan 25, 21 12:05 AM

What Skillshare alternatives are there for online learners and course creators? Let's review popular online learning platforms that are similar to Skillshare.

Jan 20, 21 05:14 PM

What's your favourite Road Dahl story? Here are six engaging Roald Dahl audiobooks to spark imagination and creativity in both adults and children alike.

Jan 18, 21 07:13 PM

There are few things quite as captivating as a powerful stage presence. Here is a breakdown of the best public speaking courses for speakers at all levels.
If you can see this,  please share this post with the buttons below :)