4 Helpful Ways to Reduce Anxiety 
Dealing with anxiety is not fun. Here are 4 helpful ways to reduce anxiety and deal with things that regularly trigger anxiety. 
1. Talk positively to yourself
One of the biggest things that helps me reduce anxiety is realising that: 
1. I am not my anxiety.
2. And that I can a regain a measure of control by re-adjusting my thoughts with positivity.
Talking positively to myself involves creating a positive voice and mindset for every negative thought that enters my consciousness. It involves telling myself that my negative perception is inaccurate and that I can capable of much more than what I feel like at that moment. 
Sometimes this means saying "You can do this. You just need to calm down" or "This difficult moment will pass. Think about the good things that are happening right now."
Positive self-talk works because ultimately, anxiety is a state of mind. If you can push yourself to think optimistically even when you don't feel optimistic at all, then you will feel your anxiety gradually reduce. 
2. Accept the fact that you feel anxious
Another helpful way to reduce the anxiety is to accept the fact that it is there. Dealing with anxiety is normal, and nothing to be ashamed of. Don't be in denial and don't feel that something is wrong with you. Anxiety is very common.
Again, you can talk positively to yourself, saying, "Yes I'm feeling anxious, but soon I will be over it." 
It's about displaying mindfulness, and using your consciousness of the moment to help you conquer the negative feelings that come with anxiety.
Once you accept that you are dealing with anxiety, and it is just something nasty that you have to deal with now and again, you are one step ahead of the problem and more empowered to handle the situation successfully. 
3. Make peace with uncertainty 
You can also reduce your anxiety by trying to focus on where you are right now, instead of worrying about future events. In this article, I talk about worrying, and how, a lot of the time, it is linked to uncertainty about things we cannot control. 
This is one aspect of anxiety that I find most frustrating. It seems a lot harder to calm yourself when you feel that cloud of uncertainty looming over you, when you feel that the issue is not something that you can deal with right here and right now. 
As much as you can, let the future be in the future and remind yourself that your anxiety will not help to improve the situation. You just have to do what you can, exercise some patience and be content waiting until things are clear and settled. 
4. Breathe 
Breathing deeply is a helpful practice when you feel anxious. As soon as you feel the anxiety arriving, breathe. Give yourself this opportunity to feel more relaxed.
For me, breathing deeply has the impact that I feel more separate from whatever negative feeling I'm dealing with. Breathing gives me the optimism that calmness is just around the corner. 
Breathing deeply sends signals to your brain that you need to switch to a more relaxed mood. It also enables you to take a time out and distract yourself from the problem when it initially hits. After you breathe deeply and feel calmer, you can think more rationally instead of being flooded with strong emotions. 
What helps you reduce anxiety? Comment below!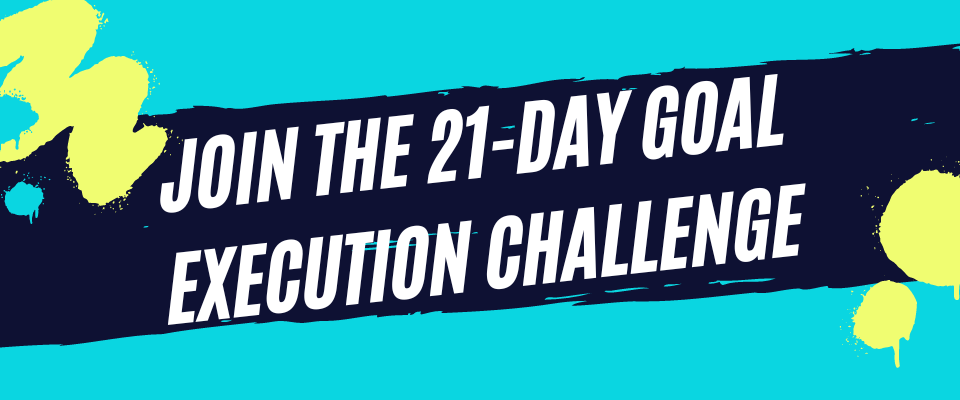 Thanks for reading! If you liked this content, share with a friend:
Dec 09, 23 08:34 PM

Below is a quote from Jhené Aiko's Poetry Book, 2Fish, that is both moving and beautiful. Here's a moment of reflection on the words in the excerpt and the meaning they convey.

Dec 08, 23 08:08 PM

It's an amazing thing to hear a person's life story, read aloud. Here are the best biography audiobooks to give you a peek into different iconic perspectives.

Nov 30, 23 09:41 PM

Would you like to improve your ability to read people? Here are the best body language books that will boost your social intelligence.