The Best Video Editing Courses To Edit Like a Pro 
Here are the best video editing courses to help you create high-quality videos and advance from newbie to professional filmmaker. 
Video editing skills are highly in demand and this is no surprise - video editing is an important step in the video production process that makes or breaks a video. 
Below is a list of the best video editing courses to help you improve your video editing skills and even get started as a freelancer video editor. These courses are designed to help you use popular video editing software and tools to assemble raw material into an impressive finished product.
They'll also give you the opportunity to be guided by an experienced editor who'll teach you the best video editing practices while you implement what you learn through practice exercises. 
This post may contain affiliate links. Please read my disclosure for more information.
What Are the Best Video Editing Courses Online?
Here are the best video editing courses online that can help you develop professional editing skills: 
This CreativeLive course teaches you how to work effectively in Premiere Pro and edit videos from start to finish. The class instructor is Abba Shapiro, Adobe master trainer who certifies university and training center instructors to teach Adobe Premiere Pro.
This course covers essential topics such as creating time-lapse videos, building a rough cut, working with audio and incorporating motion titles in your video. Abba demonstrates basic color correction techniques, as well as incorporating filters to enhance the look of your final video.
Lesson Plan: 
Understanding Editing
Tour the Interface
Building a Rough Cut
Refining Your Edit
Working with Audio
Transitions
Filters & Effects
Motion and Animation
Titling and Graphics
Speed Changes
Color Correction
Finishing: Prepping for Output
Sharing and Exporting
Ingesting Media 
Media Management & Archiving
Multi-Camera Editing
Creating Time Lapses
Advanced Editing Techniques
Thinking Like an Editor
Green Screen, Warp Stabilizer and other Special Tools
If you've been paying for Adobe's Creative Cloud, this is your guide to understanding and using one of the best tools within your subscription. By the end of this class, you will feel proficient in creating video with this complex program.
Key course features:
65 Video lessons in HD
18h 2m of class content
Exclusive bonus content
Lifetime access, anywhere, anytime
Streaming and offline access on desktop and mobile
Offline sync with CreativeLive iPhone & iPad apps
100% satisfaction guarantee
=> Enroll in the Adobe Premiere Pro CC Video Editing Course here.
This popular course on Coursera unravels the post-production world for editors. This course was developed by LearnQuest in association with two highly experienced Apple Certified Trainers and editors.
Students will dive into the key features of Apple's Final Cut Pro software for Video and Audio Editing and learn elements for creating professional videos with the use of transitions and effects, titles and motion graphics, color correction, 360 Video and Media Management.
This self-paced course prepares students to pass the Final Cut Pro X certification exam. You can learn at your own pace, retake the lessons as needed, and practice alongside the Apple Certified Trainer.
What you will learn to do:
Create and edit video using Final Cut Pro
Follow editing scenarios to create a project and edit videos
Import and export project files for collaboration and archive
Apply effects and transitions, and change the timing of clips
Course Syllabus:
Week 1: Introduction, Import and Organize
Week 2: Video Editing
Week 3: Audio Editing
Week 4: Transitions, Effects, and Transforming
Week 5: Titles and Motion Graphics
Week 6: Color Correction
Week 7: Media Management, Exporting and Interoperability
Week 8: 360 Video
Key course features:
Shareable Certificate
Earn a Certificate upon completion
100% online

Start instantly and learn at your own schedule.
Flexible deadlines
Reset deadlines in accordance to your schedule.
Beginner Level
Knowledge of macOS and basic computer navigation
 Basic knowledge of video editing terminology is recommended
Approx. 29 hours to complete
English
=> Enroll in the Mastering Final Cut Pro Course here.
Editing in iMovie? This is the perfect course to help you create awesome videos. 

iMovie was especially designed to be a very easy to use movie editor, and it is. But it still packs a ton of features. Most people aren't aware of the breath of functionality that is hidden inside iMovie.
Interestingly, the instructor actually created this iMovie course in iMovie - just to show you how much you can achieve with this apparently simple application.
This course is meant for all levels, from beginners to advanced users:
For beginners: You need no prior knowledge before taking this course. After finishing the course you will know everything about iMovie that you need to produce amazing movies and trailers with transitions, backgrounds, maps, video and audio effects, themes, etc.
For advanced users: This course will show you how to work around many of iMovie's limitations and utilize features that a lot of people don't know even about. Look out for the lectures marked "PRO".
Key course features:
11 hours on-demand video
1 article
4 downloadable resources
Full lifetime access
Access on mobile and TV
Certificate of completion
=> Enroll in The Complete iMovie Video Editing Course here.
In this complete Adobe Premiere Pro video editing course, you'll not only learn all of the editing tools available in Premiere Pro, but also how to edit with the mindset of a professional editor.
The course is taught by Phil Ebiner, top Udemy instructor with over two million online students from around the world. He currently works in the industry and has a Bachelor of Arts in Film and Television Production from one of the top film schools in the United States. 
This course will cover everything you need to know to start video editing, including:
Adding video and audio transitions
Adding professional and modern titles (even some with motion)
Improving audio and finding great free music for your projects
Correcting and grading the color of your video to give it a great style
Adding visual effects to your projects
Editing green screen (chroma key) footage
Exporting your video for high-quality playback on any device
Advanced efficiency tips, and much more...
By the end of the course, you'll have edited your own short documentary using either the supplied footage (video clips, photos, graphics, music, etc.), or your own footage!
Key course features:
12 hours on-demand video
7 articles
14 downloadable resources
Full lifetime access
Access on mobile and TV
Certificate of completion
=> Enroll in the Premiere Pro CC for Beginners Course here.
If you are looking for a free video editing application that will allow you to edit videos however you want them, then this might be one of the best editing courses to consider.

DaVinci Resolve 16 is used by amateur and professional video editors across the world for every type of production from business & marketing videos, music videos to documentaries, feature films. This full course is the best way to jump right in and start editing.
Some reasons why you might take this video editing course:
You are a video creator (or want to make videos), and are wanting to edit videos with a high quality video editing application, i.e. DaVinci Resolve 16
You might know how to edit with Final Cut, iMovie, Sony Vegas, Premiere Pro, Windows Movie Maker, Camtasia, Screenflow, etc. But you want to transition to editing with DaVinci Resolve 16
The course covers the following topics:
How to start a project with the right settings for any type of video, from any camera.
Exporting and saving your videos for HD playback in DaVinci Resolve 16
How to edit your videos and make them more dynamic with cutaway footage and photos
How to color correct your video to fix issues with white balance and exposure.
Adding video and audio transitions
Editing green screen (chroma key) footage
Designing clean and professional titles for your videos
By the end of the course, you'll have edited your own short documentary using either the supplied footage (video clips, photos, graphics, music, etc.), or your own footage.
Key course features:
11.5 hours on-demand video
3 articles
8 downloadable resources
Full lifetime access
Access on mobile and TV
Certificate of completion
=> Enroll in the DaVinci Resolve 16 Complete Video Editing Course.
This course is one of the best editing courses for improving your creative video editing techniques. The course is instructed by international award-winning editor, Andrew St Pierre White. Andrew St Pierre White is a professional broadcaster, writer and presenter, with 38 years in TV and film.

This course really teaches you the essence of what it means to be a good editor. According to White, in the pro broadcast world, there are two types of editors: Operators and editors.
An operator is someone who should be an expert at the software, understands codecs, as well as the export parameters needed for broadcast. Very often, these people are not particularly creative.
Then there's the creatively intuitive, clever video editor who can create amazing content from their own or other people's footage. This course teaches you to be this kind of editor.
What you will learn in the course:
How to attract, grab and hold onto your audience


How to make your edits seamless and integrated
How to use the power of visual elements
The importance of the audio track
How and when to use transitions
Course syllabus:
Key course features:
=> Enroll in this creative video editing course here.
Looking to edit your videos on iPhone? This CreativeLive course covers that. iPhones have made it easier than ever to shoot videos—whether it's capturing special moments of your family and friends or creating an ad for a client.
But for a video to be effective and watchable, you've got to know how to edit it. Photographer, filmmaker, and entrepreneur Cielo de la Paz will show you everything you need to know about cutting your videos down to size and making them good enough to share with the world.
In this class, you'll learn how to:
Choose the right app to use for your project.

Edit your video, including importing and trimming footage, adding music and transitions, and applying visual effects.

Manage video storage on your iPhone.
Course Syllabus:
Introduction

Preparing Your Footage

Overview of Editing Process Workflow

Creating Titles and Transitions

Add Audio and Music

Adding Effects to Your Videos

Exporting

Manage iPhone Storage

Add Effects in Kinemaster
The course also comes with a bonus Gear & Apps PDF.
Key course features:
9 Video lessons in HD

1h 25m of class content

Lifetime access, anywhere, anytime

Streaming and offline access on desktop and mobile

Offline sync with our iPhone & iPad apps

100% satisfaction guarantee
=> Enroll in the iPhone Video Editing CreativeLive Course here.
The Phantom & Mavic Editing School teaches you how to get the most out of Adobe Premiere Pro & DaVinci Resolve to edit stunning aerial videos. The  course is co-instructed by Laurence Seberini (Adobe Premiere) and Albert Diantus (DaVinci Resolve). 
Taking great footage is only half of the job. Post production is another skill set that needs to be mastered in order to become a truly rounded aerial videographer. This course gives you the flexibility of learning either Adobe Premiere Pro or DaVinci Resolve, or both. Premiere is well suited for Adobe fans & DaVinci for those who are looking for an uncompromising free alternative. 
This course is particularly designed for:
Drone owners

Someone starting a drone business

Anyone wanting to edit their own drone footage
You will learn:
Introduction to the editing software

Organize your media

Cut out your best footage

Edit the footage

Add an acceleration effect

Add a zoom effect

Correct exposure with a mask

Choose the right color filter for the job

Color correct in general

Use LUT's

Color correct the final project

Choose the right music

Edit the project to the music

Add a title

Export a project
The course works its way through each of these steps with sample footage right from getting the files off the camera to exporting ready for YouTube.
Key course features:
7 hours on-demand video

1 article

14 downloadable resources

Full lifetime access

Access on mobile and TV

Certificate of completion
=> Enroll in the Phantom & Mavic Editing School Course here.
Final Thoughts 
Thanks for checking out this article on the best courses to learn video editing. Of course, the course(s) you decide to take will depend on your desired outcome and the type of video editing software you plan to use.
The above editing courses will teach you how to maintain an efficient workflow so your video editing process is organized and professional. You'll also learn the best tips for beginners, so you can create videos that are engaging and tell a great story. 
Related: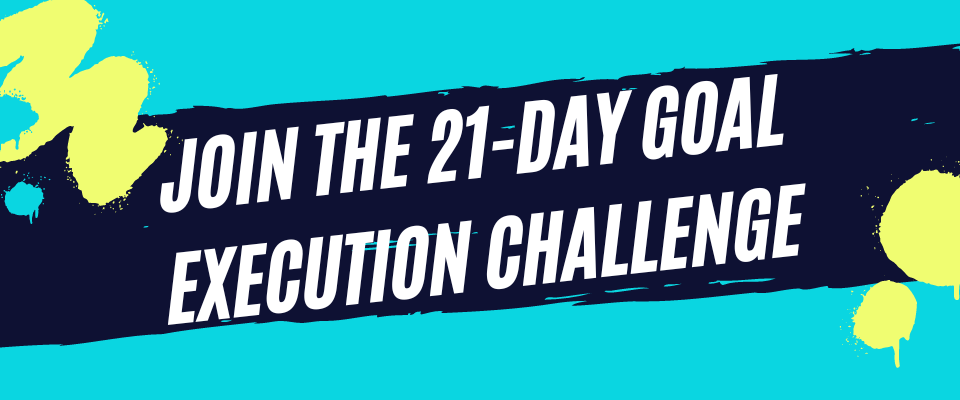 Feb 07, 23 11:16 AM

Metacognition - or thinking about the way you think - can transform the way you learn. Let's explore key metacognitive strategies and how we can apply them.

Jan 31, 23 09:08 AM

Looking to merge your interests in art and technology? Here are the best creative coding courses online to teach you this exciting, in-demand skill.

Jan 23, 23 04:40 PM

What can science teach us about promoting wellbeing? Here are the best positive psychology courses online with practical applications for everyday scenarios.
If you can see this,  please share this post with the buttons below :)