5 Best Essay Editing Services for a Polished and Professional Result
Looking for professional assistance when it comes to editing your essay? Here are the best essay editing services online to make your writing shine.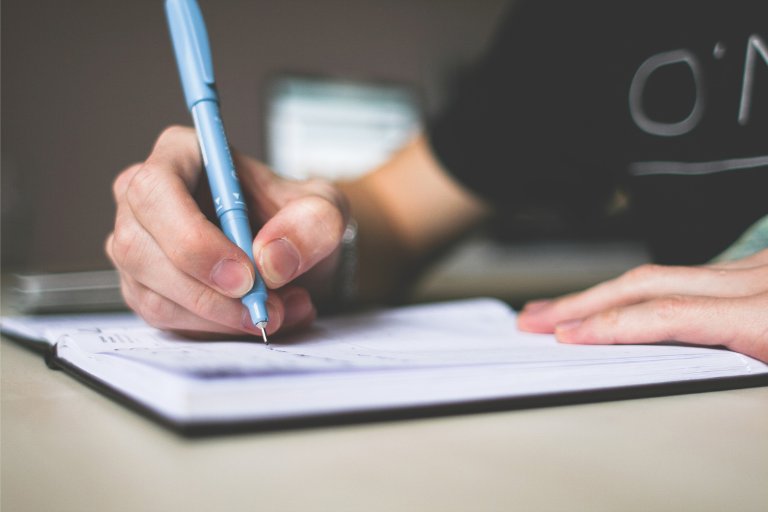 Familiarity breeds blindness, especially when writing.
When you know what the words should say, you often don't see what the words are actually saying.
That's why when it comes to writing essays, sometimes you just need a fresh pair of eyes to review your work. 
Here are the best essay editing services online to make your essays more professional, understandable, and powerful. 
Whether you're writing a personal statement, academic essay, application essay, business document or something else - the companies listed below will provide you with a service tailored to meet your needs. 
The editors for these essay editing services will help you catch misspellings, smooth out bumpy phrasing, and round up any stray thoughts in your writing.
The result? You'll be able to submit your work knowing that your writing clearly reflects your credentials, aspirations, and personality or brand in the best possible way.
This post may contain affiliate links. Please read my disclosure for more information.
What are the Best Essay Editing Services?
Here are the best essay editing services online to achieve a flawless final result with your writing: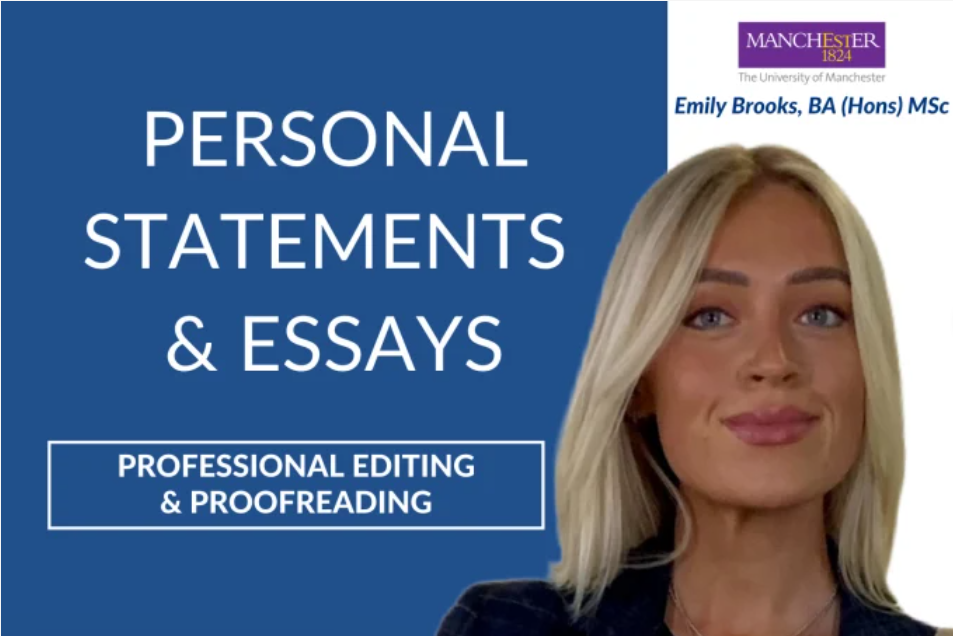 Fiverr Pro is the one-stop shop finding exceptional talent, hand-vetted for stellar quality and service.
This popular 5-Star Rated Essay Editing Service on Fiver Pro is offered by Emily Brooks, professional editor and proofreader with years of experience. 
Emily works daily with corporate clients (e.g. MDPI, a publisher of academic journals) and has assisted countless individuals on their academic application journeys.
Simply provide your document (even a draft!), and Emily will do the rest. She offers three packages:
Basic (Shorter Essay or Statement)
Meticulously edit and proofread an essay or personal statement (up to 600 words)
Up to 600 words
Structural edit
Line edit
Rewriting
Proofreading
3 days delivery
1 revision included 
Standard (Medium-Length Essay or Statement)
Meticulously edit and proofread an essay or personal statement (up to 1200 words)
Up to 1,200 words
Structural edit
Line edit
Rewriting
Proofreading
3 days delivery
1 revision included 

Premium (Longer Essay or Statement)
Meticulously edit and proofread an essay or personal statement (up to 1800 words)
Up to 1,800 words
Structural edit
Line edit
Rewriting
Proofreading
4 days delivery
1 revision included
Emily will meticulously edit your writing and produce a polished, professional document that has an impactful effect on the reader.
She will ensure that your essay retains your unique voice, which will differentiate you from others.
This Fiverr Pro service is the first place I would recommend checking out for essay editing help, but I'll list some more options below in case Emily is sold out. 
=> Explore Emily Brook's Essay Editing Packages on Fiverr Pro here.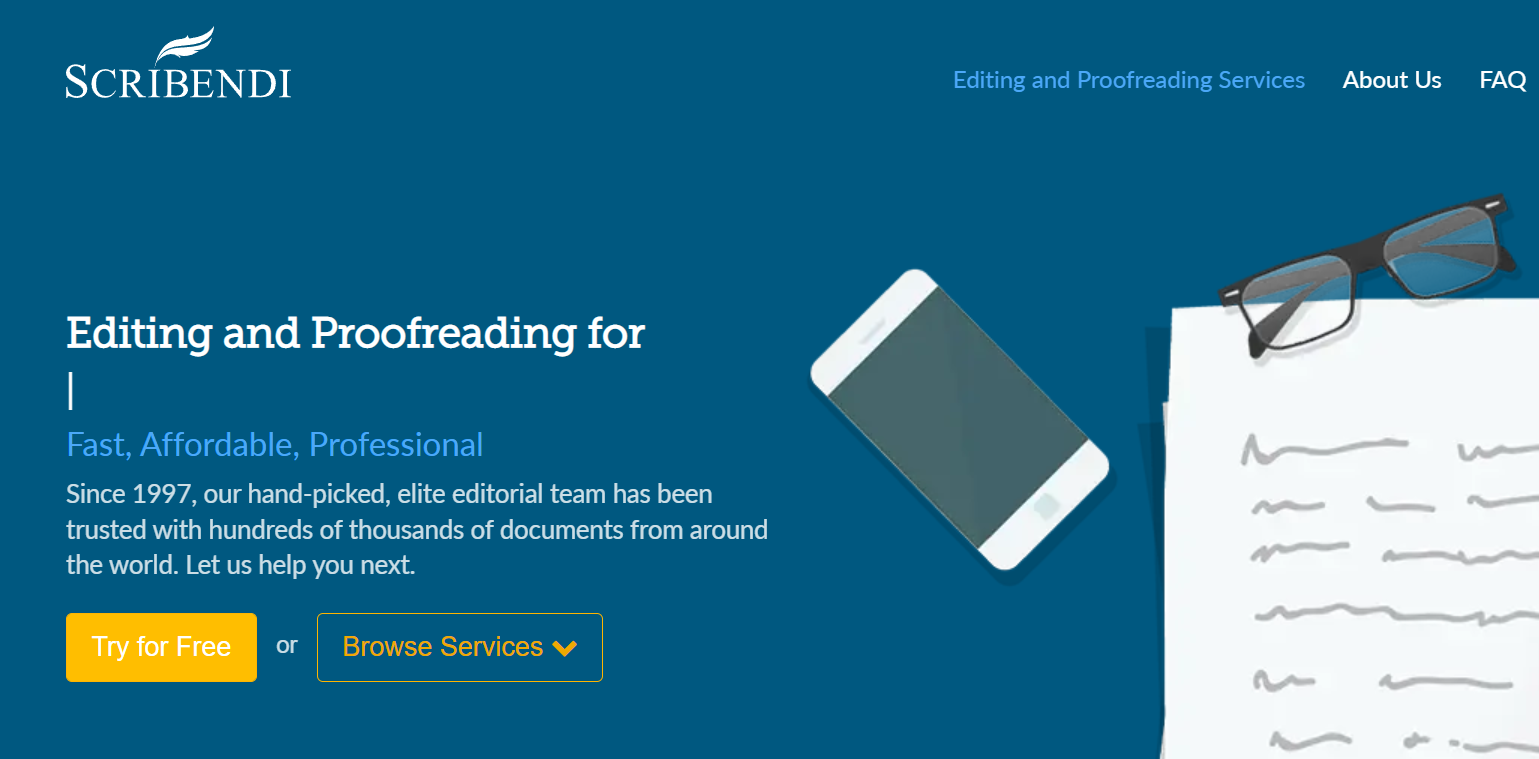 Scribendi is a fast, affordable and professional essay editing service.

They have a dedicated team of editors, quality assurance specialists, and customer service representatives to help you achieve success in your writing endeavours. 
Scribendi's real, human editors come from a wide range of backgrounds, from archeology to zoology.
Their system ensures that your document will end up in the hands of an editor with the expertise needed to properly evaluate and revise it.
If you're looking for a lightning-fast turnaround, Scribendi's streamlined process allows for the return of your edited and proofread document in as little as 4 hours.
When you sign up for their service, you'll be able to select the turnaround that fits your deadline.
Their services are split into the following 6 categories: 
Their ESL services are for you if English is not your first language, and you need English editing and proofreading so that you sound like a native speaker.
Their Academic services are for you if you need to have a journal article, dissertation, or term paper edited and proofread, or you need help with an admissions essay or proposal.
Scribendi's Author Services are a perfect fit if you have a novel, manuscript, play, or ebook and you need editing, copy editing, proofreading, a critique of your work, or a query package.
Their Business Services are for you if you need editing and proofreading for white papers, reports, manuals, press releases, marketing materials, and other business documents.
Their Student Services are ideal if you need to have your essay, project, assignment, or term paper edited and proofread.
Scribendi's Personal Essay Editing Services are for you if you have a resume, letter, email, or personal document that you need to have edited and proofread.
Scribendi also allows you to sample their services with zero risk - you can get 1,000 words edited for free here.
=> Explore Scribendi's Essay Editing Services here.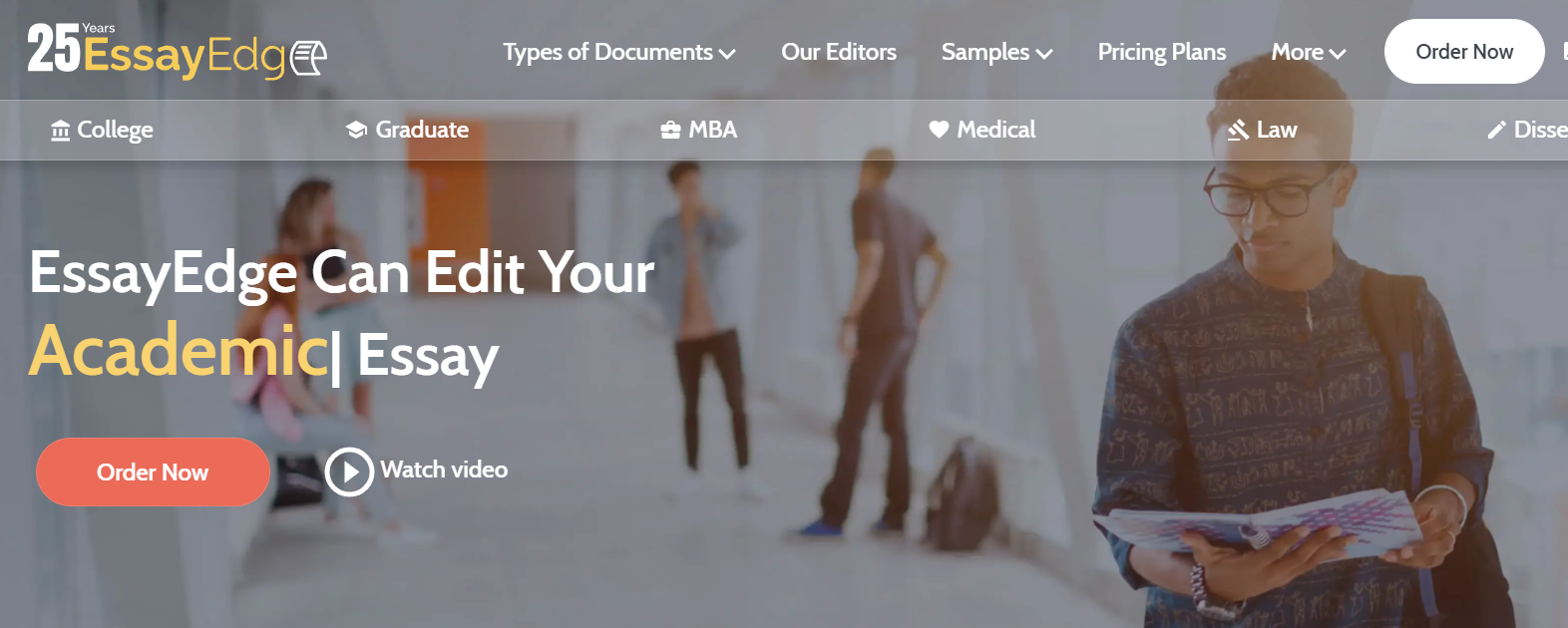 EssayEdge is an essay editing service that specializes in personal statement editing and application essay editing for students. 

Over the past 25 years, they've edited thousands of application essays, so they know what it takes to get noticed by admissions officers and will do whatever they can to help you get accepted to your chosen school.
In addition, most EssayEdge editors graduated from Ivy League schools, such as Columbia, Harvard, Princeton, Yale and others, so they know the procedure and can share useful suggestions.
The editors consider all the requirements for perfection application documents, including the style, tone of voice, word count, grammar accuracy, formatting, and structure.
Based on what you've written, your EssayEdge editing specialist will show you how to improve and effectively highlight your experiences, background, achievements, and skills.
EssayEdge offers four packages: 
You did a great job and almost finished your essay, but you still need a final check. The editor will proofread your work for typos and grammatical errors, providing you with minor constructive suggestions.
2. Standard (The Most Popular Package)
You have a half-finished essay, but you still need proofreading and expert critique to strengthen your writing. The editor will help improve your style and provide a detailed review of the essay's structure, content, and tone.
You need a package of documents that are consistent in style and complement each other. Submit 3+ documents in one order, and we will assign one editor to work on them. The editor will polish all your docs and add suggestions on style and tone.

Turnaround: 72 hours / 7 days
You need comprehensive assistance to start writing your admission essay. The editor will guide you through the process, from topic brainstorming to the finished piece. A second reading is included in this package.
It's worth noting that essay editing services like EssayEdge are completely legal; they do NOT write essays for applicants, they just provide editing and proofreading services.
Editing and proofreading are not associated with plagiarism or other kinds of academic violations, so you don't need to worry about violating academic integrity policies.
=> Explore EssayEdge Essay Editing Packages here.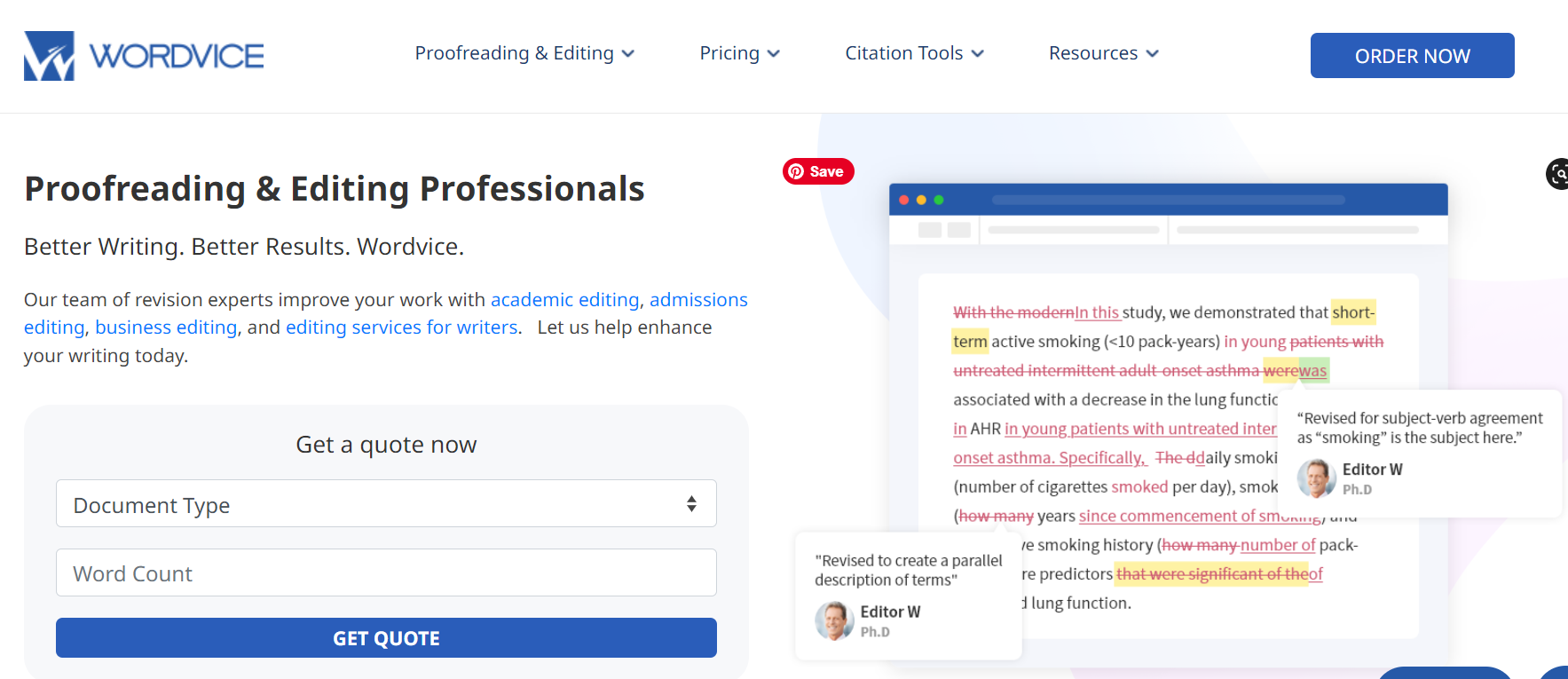 Wordvice is a leading editing and proofreading service for academic and admissions documents.
Since 2013, they have edited over 274 million words and completed over 273,000 editing orders, serving more than 570 universities, medical centers, and research institutions and supporting hundreds of SCI journal contributions.
Their experienced editors carefully revise your document, eliminating errors and improving language, style, and organization.
Wordvice has four main categories of essay editing services:
Academic Editing Services
Admissions Editing Services
Business Editing Services
Writer Editing Services
Academic Editing Services
Wordvice academic editors improve the flow and expression of your work so you can focus on your academic writing and submit your research with confidence. This includes:
Organizing research ideas in a logical manner
Identifying errors in the document and informing the author
Applying subject expertise to ensure correct terminology, tone, and clarity
Replacing awkward vocabulary terms and rephrasing unnatural sentences
Correcting references and other formatting issues in academic writing
Admissions Editing Services
Wordvice admissions editors proofread your essay and clarify your writing, highlighting your strengths and helping you get admitted into the school of your choice. This includes: 
Proofreading for grammar, spelling, and punctuation
Clarifying your writing and ensuring native expressions and a natural tone
Making your story more compelling and highlighting your strengths
Providing you with constructive comments to strengthen your writing
Preparing your admissions documents for submission
Business Editing Services
Wordvice professional editors help businesses, corporate entities, entrepreneurs, and government entities create high-quality document writing so they can focus on their products and clients. This includes: 
Proofreading for spelling, grammar, and punctuation
Editing for clarity and meaning
Correction of terminology and jargon
Word count reduction (up to 10% of your document)
Formatting to adhere to document conventions (e.g., resumes, brochures, website/blog materials)
Writer Editing Services
Wordvice personal writing editors improve the flow and expression of your work - be it poetry, a screenplay, or a science-fiction piece - so you can focus on your creative output as an author. This includes: 
Correcting your writing without changing your voice and tone
Helping you organizing ideas in a more logical manner as needed
Providing you with substantive feedback
Leaving you with a stronger and better-written manuscript



For all of the above services, here is how the process works: 
Select the type of document and enter your word count for an instant quote.
Wordvice will carefully select the best editor for the job based on your field, the nature of the document, and the instructions/details you provide.
Upload your document and pay for your order.
Download your edited document, guaranteed within the requested delivery time.
You can upload your document on Wordvice day or night, 365 days a year, with delivery as fast as 9 hours.
=> Get 10% off your first WordVice order with my referral link here.

Last not not least, we have ProWritingAid, an AI-powered writing assistant. 
This is one of the best essay editing services for writers who would like a software that automatically improves their writing with the touch of a button. 
It can be hard to remember all the grammar and style rules that are involved in writing essays, but with the easy-to-follow suggestions, explanations, and advice right there in the software, you can write like an expert without having to remember all the crazy rules. 
You may know ProWritingAid for its free grammar checker, but it actually goes beyond grammar checking to help you improve the clarity and style of your writing. 
It's more like a grammar checker, style editor, and writing mentor in one package.
The editing tool in particular analyzes your text and highlights a variety of key writing issues, such as repetitiveness, vague wording, passive voice, over-complicated sentence structures, and so much more.
I also like the fact that with ProWritingAid's chrome extension, suggestions are delivered directly wherever you work, including apps like Google Docs, Gmail, Microsoft Work, and hundreds of other sites. 
When you go Premium, you gain access to all of ProWritingAid's editing power with no limitations, so you can analyze full chapters, entire reports, in-depth articles, and more. 
Whatever kind of writer you are, ProWritingAid will help you improve your writing and get your ideas across more clearly.

=> Sign up for ProWritingAid for free here.
Final Thoughts
I'm a big fan of working smarter, not just harder.

This also applies to projects like essays.
You've already done all the hard work to write the essay, so it's rewarding to be able to pass it on to someone else to review your work and ensure it's having the intended impact. 
The best essay editing services - even automated tools like ProWritingAid - will do more than just check your grammar. 
They'll provide you with quality feedback to improve your work and take your writing to the next level, without losing anything that makes your essay uniquely "you."
I hope you've found this list helpful. All the best with your essay!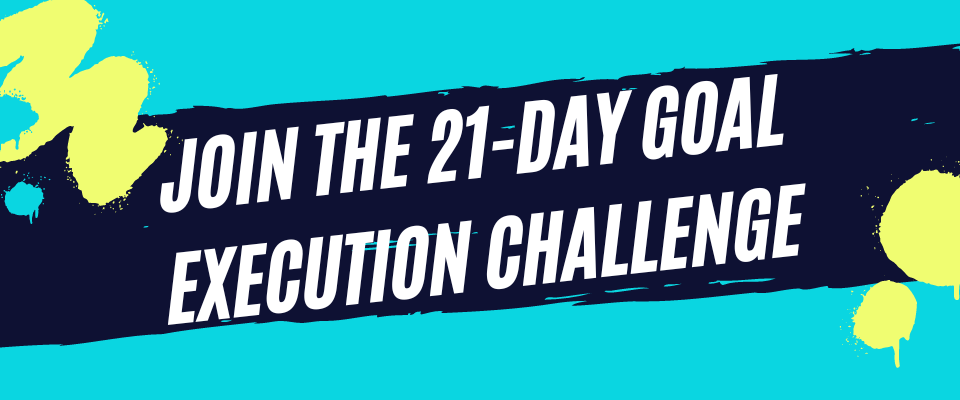 Thanks for reading! If you liked this content, please share below:
Sep 19, 23 07:31 PM

Would you like a stronger mind? Life can be confusing and intense, and that's why training your mind to be stronger than your feelings is crucial.

Sep 18, 23 06:05 PM

Looking for the perfect psychology-themed present for a college student? Here is a roundup of the best gifts for psychology majors.

Sep 16, 23 05:54 PM

Looking for the perfect period table of elements gift? Here are the best periodic table gifts that will spark a reaction from chemistry enthusiasts.
Your second block of text...