Food to Give Your Friends

What can food can you offer your friends when they come over? Sometimes it is hard to think of what you can serve guests, or even what food  to make for your upcoming gathering. Look no further if you ever have such doubts. Today I'm going to be sharing some ideas on what food to give your friends when they come round.
Pizza- but wait?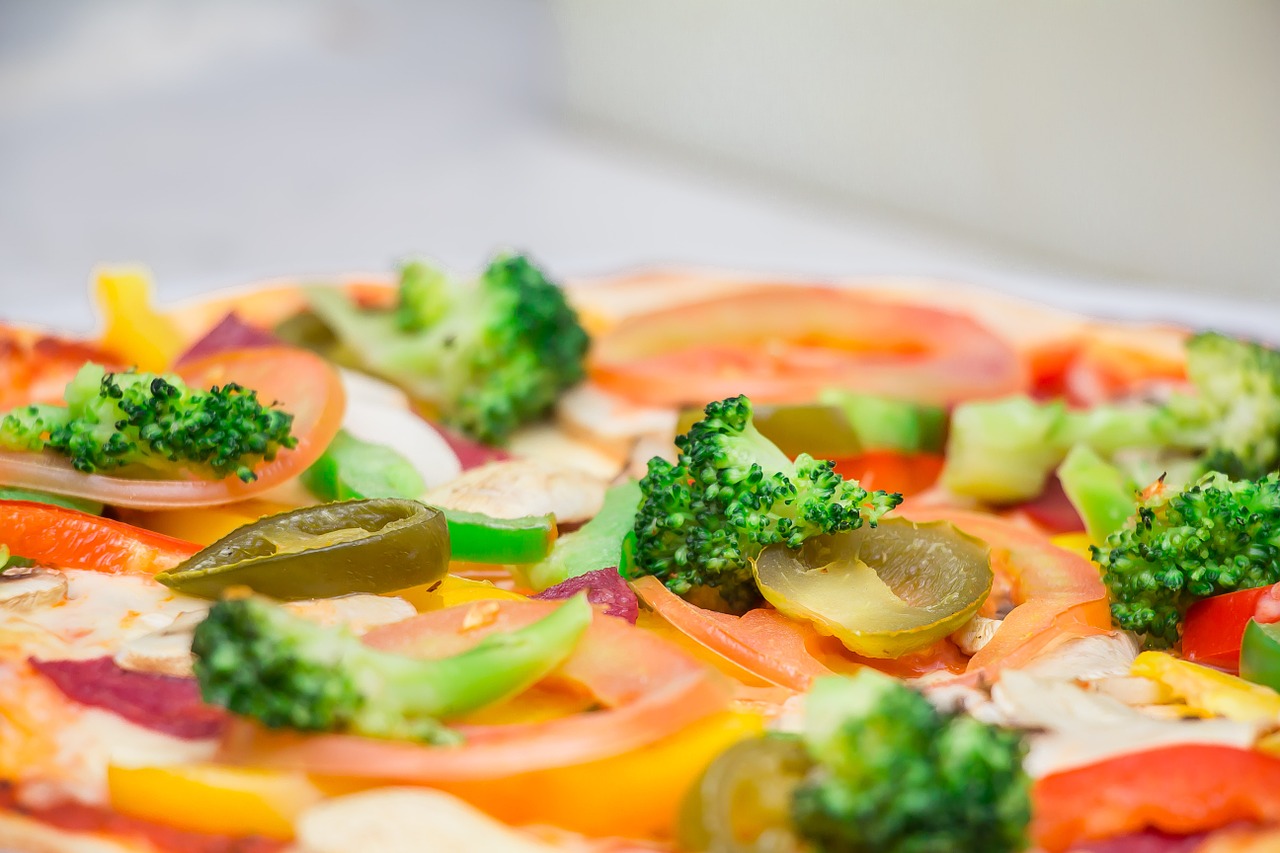 Who doesn't love a slice of pizza? Pizza is the ultimate friend food..and for good reason. It is super simple to access, good for sharing and basically caters to most tastes. Pizza is the food that youths in western pop culture will normally go for when having their friends round. But we are not just talking about ordering some pizza spontaneously (despite how handy that can be).
Making pizza with friends can be such a enjoyable opportunity.  It Is great way to get everybody involved too.  People love to get involved in decorating what will go in their stomachs. Making pizza is not time consuming and difficult. It is actually pretty simple, and brings out the creative side of everyone.
To make pizza with your friends you do not need to make the dough from scratch. For such events, it is best not to spend too much time fussing about needlessly (no pun intended) :)  .  You can easily find ready-made dough in supermarkets. Pre-made dough will usually be in cans in the dairy case or in the frozen foods section, while the bakery departments in some larger stores sell their own fresh dough.
Once you have your dough, you simply need to prepare  your toppings for your friends. You can get packed of already cooked meats in the supermarket to make your life a little bit easier. Meat toppings like pepperoni,  sausage, chicken and ham usually go down well. I  usually like to have some pre-grilled chicken slices handy for pizza making.  Vegetables add so much taste into pizza as well. Onions and peppers not only add colour and beauty but also tons of flavour.  Ahh , caramelized onions on pizza… There  really are no rules about the kinds of toppings to put on your pizza.
To assemble your pizza nicely: First, spread the rolled-out dough with some tomato sauce ( or your favourite pizza sauce like pesto, tapenade, roasted garlic or simply a light brushing of olive oil.)   . Next add some cheese. Then proceed with the toppings. Put in the oven to cook until slightly crispy, then add more cheese if you'd like. It really is that simple. Pizza is normally a hit, and then watching your friends talk about their cooking skills afterwards is pretty amusing.
Making pizza at home allows you to create a healthful , balanced, satisfying meal.
Grilled cheese sandwich please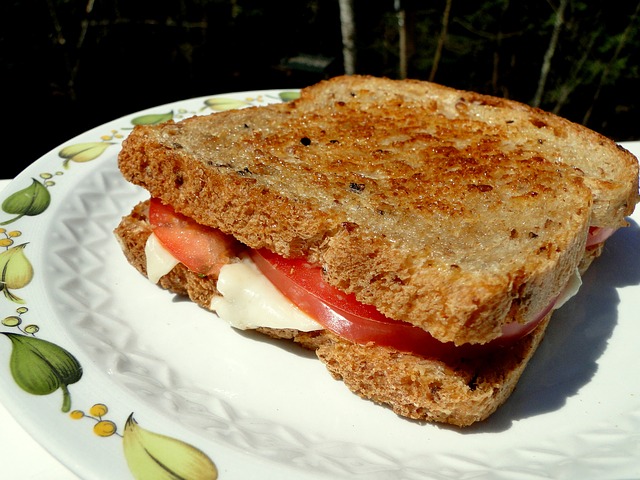 Grilled cheese sandwiches are a delicious comfort food to share with some friends. The tender crumb, the gooey cheese that oozes out so wonderfully… the buttery, golden toasted bread. There are so many aspects of a good cheese toastie that makes it so glorious.
These sandwiches will leave you and your companions feeling satisfied and happy. It is great when you have a sandwich toasting machine, but grilled cheese sandwiches also turn out very nicely in a non-stick pan. The ingredients are simple and you will likely already have them in your house -  Bread, butter and cheddar cheese.
To make a grilled cheese sandwich in a non-stick pan, follow these simple instructions:
 

Preheat skillet over a medium heat.

 

Generously butter one side of a slice of bread.

 

Place the bread butter-side-down onto skillet bottom and add one slice of cheese.

 

Butter a second slice of bread on one side and place butter side up on top of sandwich.
Grill until lightly browned and flip over; continue grilling until cheese is melted.
This is a great snack or meal if you add a little fresh salad on the side.  You can also sneak some ham into your grilled cheese sandwich if you would like that extra meaty flavour. To finish off with, add your choice of sauce on the side. Tomato ketchup, brown sauce or mango chutney are all fine choices.
Waffle Wonders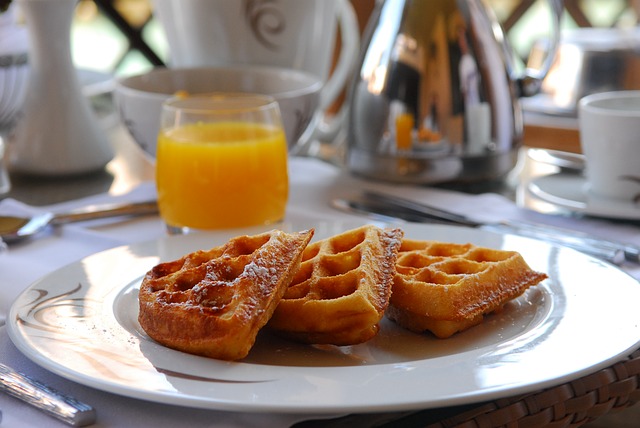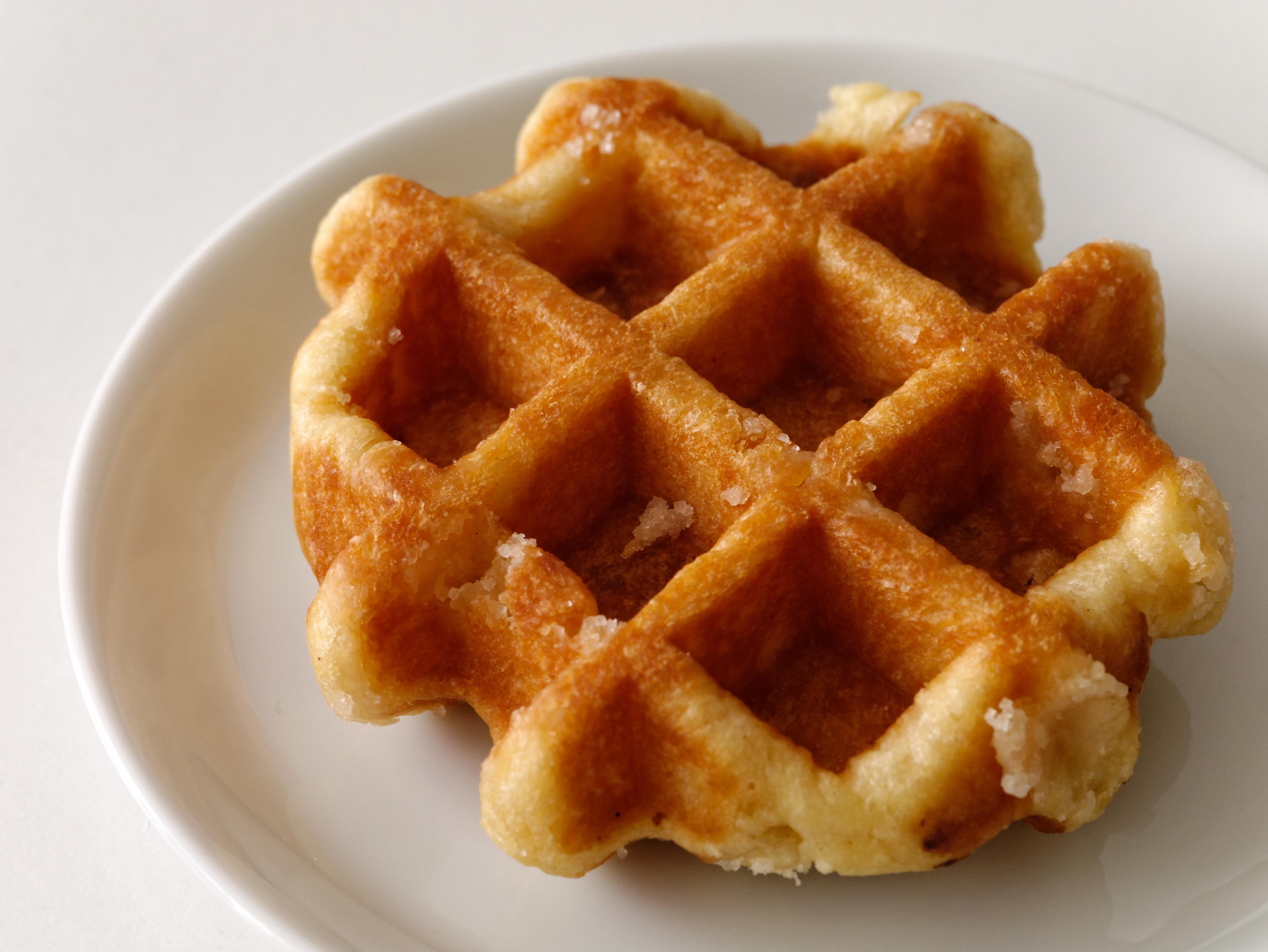 Waffles are a beautiful food.  They are luxurious in both taste and texture and will satisfy your longing for a sweet treat. Belgian waffles are particularly enticing.
Why not lightly toast them and celebrate fluffy waffles that are crisp on the outside and moist on the inside?
A couple of waffles make a hearty snack. Waffles are such a versatile food. You can have them for breakfast, a snack and dessert, as well as savoury.
What makes Belgian waffles different from just any waffle? The Belgian waffle is identifies by its larger size, lighter batter, larger squares and a higher grid pattern that forms deep pockets. The way to waffle perfection. Although already delicious, waffles are enjoyed even more with a side of fresh fruit like strawberries and ice cream.
A friend that offers me Belgian waffles is a true friend indeed.

Crudités and dips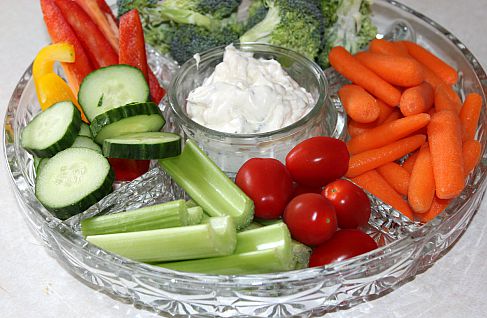 Never underestimate the power of vegetables and dip. Crudités and dips are a great idea for food to give to your friends. Crudités and dips are one of the secrets to throwing a great dinner party and they also work wonders for casual get-togethers.
The ingredients are cheap and abundant, dips are a great way to feed a crowd, and a platter of crudités is a great way to get those lovable veggies back in your day. If you are throwing a party, these might be the only vegetables you eat all night, so it is quite handy in that way too.
 The wonderful thing about crudité is that although it is simple and fuss-free, it still manages to be the prettiest thing on the table.
What are crudités , you may be asking?

Crudités are traditional French appetizers consisting of sliced or whole raw vegetables  which are sometimes dipped in a vinaigrette or other dipping sauce. Crudités often include celery sticks, carrot sticks, cucumber sticks,  bell pepper strips,  broccoli, cauliflower, fennel and asparagus spears, depending on the local custom.  
The goodness of crudités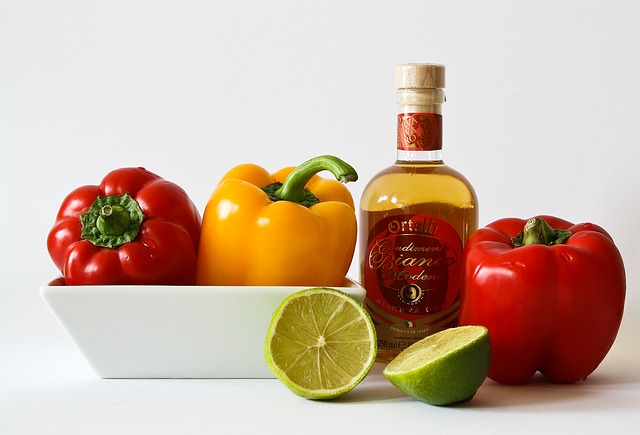 Crudités promote healthy eating! Crudités are generally high in healthy nutrients and dietary fibre,  and low in calories, fats, sodium, sugars and cholesterol.  
Recipe for crudités and dips:
Ingredients:
1/2 red pepper
1/2 yellow pepper
1/2 green pepper
2 celery sticks
100g sugersnap peas
180g carrots, peeled
150g plum cherry tomatoes
200g of hummus
200g of Soft cheese with garlic and herbs
100g drained sundried tomatoes
30 ml olive oil
Method:
In a food processor, add the soft cheese, sundried tomatoes and oil.
Process for 2-3 minutes until smooth.
Cut the carrots, peppers and celery into strips.
Cut the sugarsnap peas in half lengthways.
Arrange in groups on a large serving platter along with the whole tomatoes.
Put the hummus and sundried tomato dip into bowls and serve alongside the vegetables.
For hungrier guests… Pasta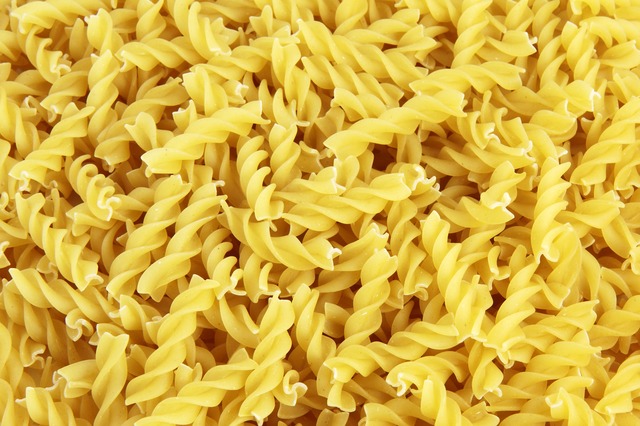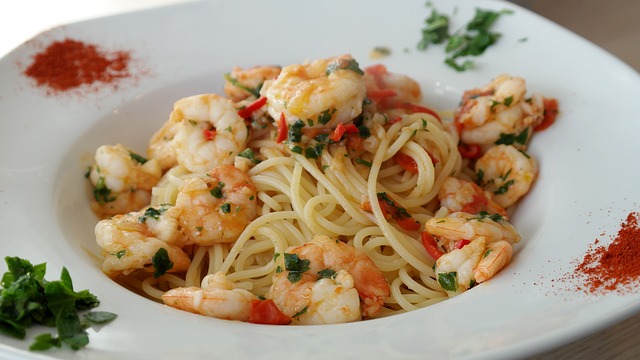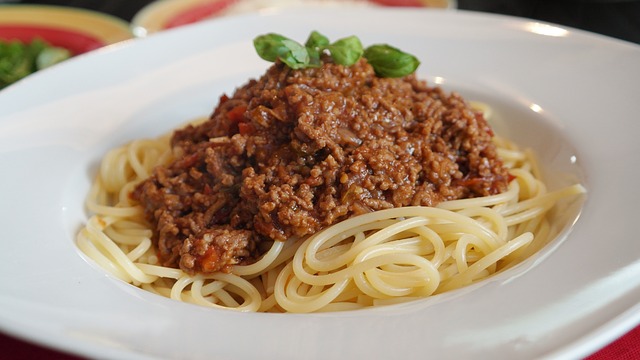 Pasta is a great meal to have with your friends. From a simple pasta salad to an elegant lasagne, pasta can be quick, simple, healthy, nutritious and versatile.
Pasta can even been seen as a 'fast food' because it is quick to cook and the best sauces are uncomplicated and equally speedy to make. This makes pasta another really good option to serve when you have friends over. It is easy to manage and get done in time - when the pasta is cooking in one pot, the sauce is bubbling away in another. Most pasta recipes do not require a lengthy preparation, meaning you can get a fantastic meal on the table in just a few minutes.
There are so many different and exciting pasta recipes to find. It can be good fun looking for a recipe to try out or even making your own pasta recipe. Here's another thing I love about pasta: you can cook a pasta dish that looks extremely fancy in just a short period of time. It is a great dish to impress (with little stress).
Ice cream creates bonds.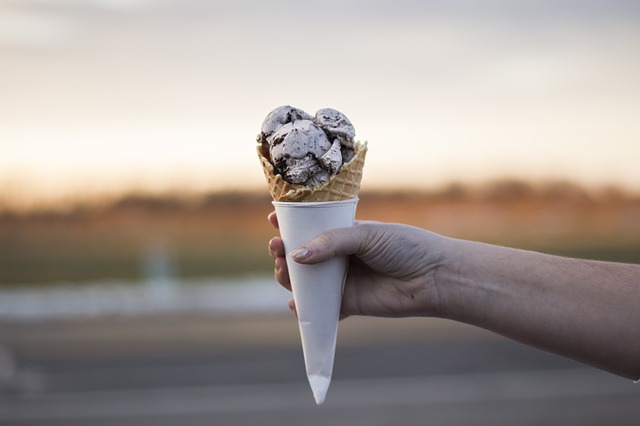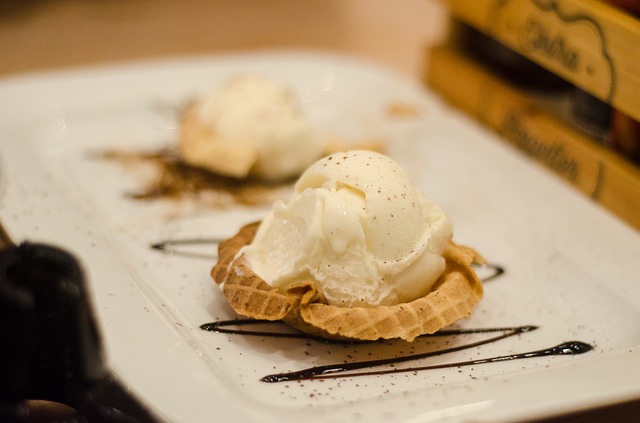 Ice cream. I scream for ice cream. We all scream for ice cream.
Ice cream is a tasty treat to share with your friends. Ice cream time is always full of love and laughter.
Maybe it is the smiles that are exchanged as you savour the soft,  cool taste of vanilla or chocolate on your tongue. It could be the inner delight you all feel as you take a bite of that crunchy cone near the bottom. Or maybe the fun of getting some ice-cream on your nose, as you enjoy such a great time.
I don't know. Ice cream always brings out the playful side. There is no exact explanation to this, its just the way it works. Ice cream, friends, summer. It has a beautiful sound to it. Bring on the vacation season and eat ice cream with your friends.  Let's end on this sweet note.
Thanks for reading my page on food to give to your friends. I hope it gave you some inspiration on fun dishes to serve when you have company.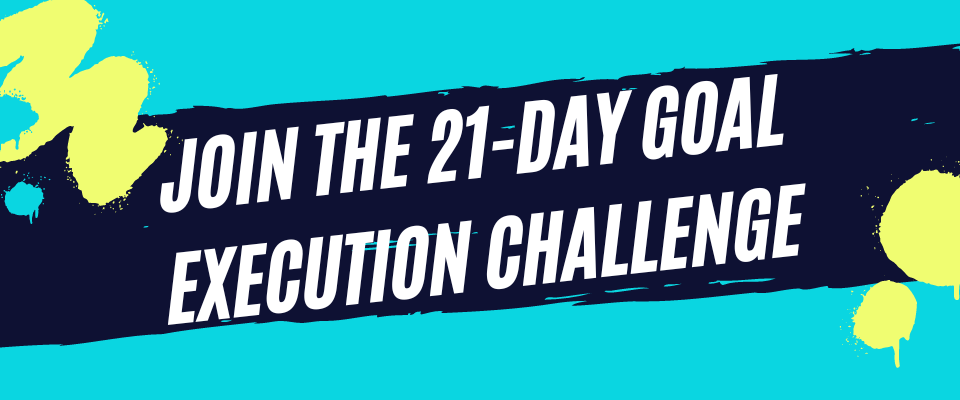 Thanks for reading! If you liked this content, please share below:
Sep 19, 23 07:31 PM

Would you like a stronger mind? Life can be confusing and intense, and that's why training your mind to be stronger than your feelings is crucial.

Sep 18, 23 06:05 PM

Looking for the perfect psychology-themed present for a college student? Here is a roundup of the best gifts for psychology majors.

Sep 16, 23 05:54 PM

Looking for the perfect period table of elements gift? Here are the best periodic table gifts that will spark a reaction from chemistry enthusiasts.