Fun Breakfast Recipes
| My way to start the day

Bring on Breakfast...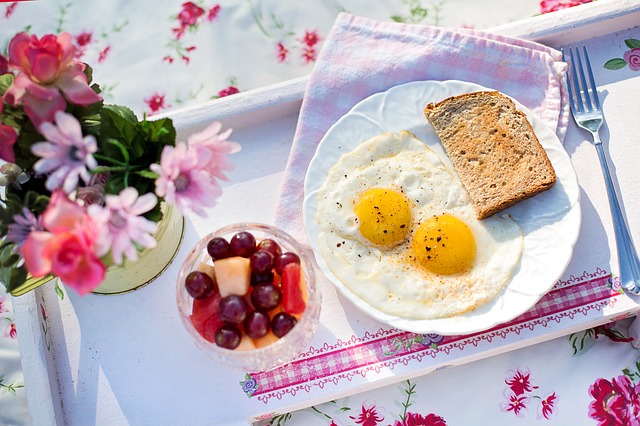 Breakfast is one of the things that gets me up in the morning. And there are many  fun breakfast recipes so you can switch it up and enjoy a range of yummy breakfast dishes. Below are some of my favorite fun breakfast recipes. The have gone down really well with friends after a sleepover or when I want to treat myself. They really are so delicious and give me a wonderful burst of energy to start my day.

American Style Breakfast Pancakes with Crispy Bacon

Ingredients:
250g Self Raising Flour
1 tbsp Caster Sugar
1/2 tsp Salt
1 medium Egg
 approximately 300 ml Semi-skimmed Milk
2 tbsp Vegetable Oil
12 thin rashers of Streaky Bacon
4 tbsp Squeezy Honey

Place the flour, sugar and salt in a bowl and mix well.
Add the egg and milk and bring together with a wooden spoon
Heat 1 tablespoon of vegetable oil in a non stick frying pan and add 2-3 spoon of mixture to the pan. Let the mixture run in the pan.
After 2 minutes, flip over with a spatula and cook for a further 2 minutes. Repeat the process until all the mixture is cooked.
Grill the bacon until nice and crispy.
Serve the warm pancakes topped with the bacon and drizzle with squeezy honey.
Enjoy! This recipe serves 4 : )

Breakfast Bacon and Egg Sandwich

Ingredients:
1 Large Egg
2 rashers of unsmoked dry cured bacon
Two slices of slices of thick white bread
1 tbsp vegetable oil
2 tbsp of butter to spread
Squeezy brown sauce / tomato ketchup

Heat a tablespoon of vegetable oil in a frying pan on medium heat.

 Add 2 rashers of bacon and cook for 4-8 minutes.
Remove the bacon, drain on kitchen paper and keep warm.
Crack one large egg into the same frying pan, cooking in the oil and bacon grease. Cook the egg 3 minutes on each side.
While the egg is cooking, lightly toast two slices of bread and spread with butter, or a similar spread of your choice.
Place the egg on the bottom slice of toasted  bread, lay on the bacon and top slice of toast
Garnish with Squeezy brown sauce or tomato ketchup, according to taste.
Enjoy! This recipe makes one sandwich :)

Healthy Breakfast Muffins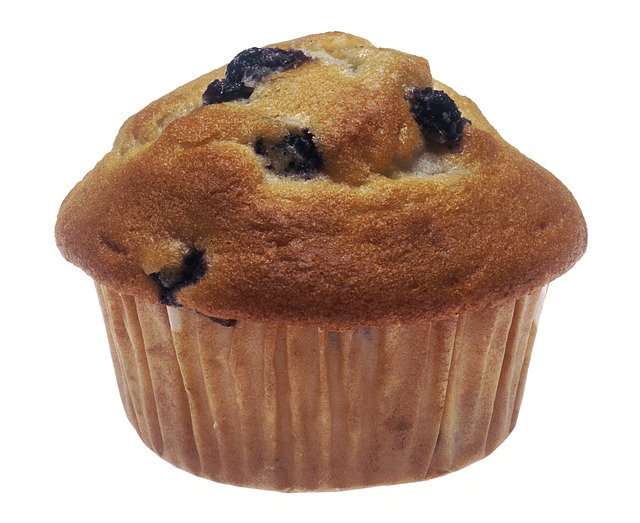 Ingredients:
2 medium eggs
170 ml milk
100 ml olive oil
270g self raising flour
70g caster sugaar
A pinch of salt
250g Frozen bluberries
3-4 tbsp brown sugar, optional
Pre-heat the oven to

200

°C, gas 6
Mix together the eggs, milk and the oil.
In a seperate bowl mix the flor, sugar and salt.
In a separate bowl, mix the flour, sugar and salt.
Mix the wet ingredients with the blueberries.
Add the dry ingredients and mix.
Spoon into 12 muffin cases and sprinkle with the brown sugar
Bake for 20-25 minutes, or until well risen and lightly coloured.
Cool, then Enjoy! This recipe makes 12 muffins :)

I hope you enjoyed my fun breakfast recipes !

Get more interesting reads, twice a month...
Mar 11, 19 11:58 PM

In Other Words has to be one of the best books I've ever read. It tells the story of Jhumpa Lahiri's journey into the Italian language, a journey I relate to...

Mar 04, 19 10:26 PM

On the internet we hear the phrase 'Stay Hungry' quite a lot, but what does it actually mean? Let's talk about what it means to stay hungry & why you should.

Mar 02, 19 01:22 AM

Vulnerability and risk are important aspects of life. If you don't embrace them you become stagnant. Here's why you haven't lived until you've leaped...
If you can see this,  please share this post with the buttons below :)