Is Princeton Review Good for MCAT Prep? MCAT Princeton Review Course
If you're preparing for the MCAT, you're likely looking for helpful study materials. Is the Princeton Review good for MCAT Prep? Let's explore what they offer.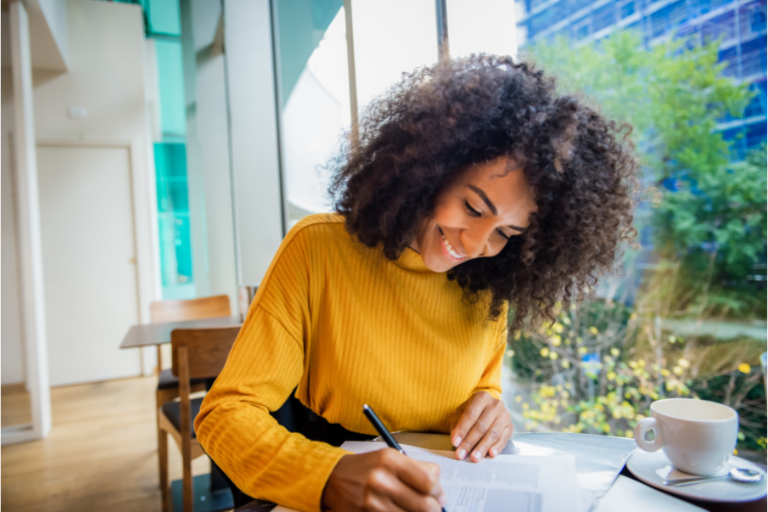 Preparing for the MCAT can be intimidating - you know you need to study - but you may have no idea where to start.
If you find yourself in this situation, it's a good idea to seek out structured, professional guidance to help you successfully prepare for the MCAT.
Princeton Review is a company that's commonly talked about in reference to the MCAT. Is Princeton Review good for MCAT Prep?
In this review, we'll be exploring the MCAT Princeton Review Course, to help you identify if it would be a good fit for your needs. 
This post may contain affiliate links. Please read my disclosure for more information.
Why Take an MCAT Preparation Course?

The MCAT (Medical College Admission Test) is required for admission to most medical schools. Admissions officers use the MCAT as a predictor of your success in medical school.
The exam is designed to test the skills you'll use when you get there, including physical, biological, chemical and behavioral sciences, verbal reasoning, and writing skills. 
The MCAT is a 7.5-hour, computer-based test that has the reputation of being one of the most challenging standardized tests.
You'll only want to take this 7.5-hour test once, so it's wise to prepare for it as thoroughly as possible.
Compared to scrambling around trying to self-study for the MCAT, or not studying at all, taking a MCAT prep course greatly increases your likelihood of achieving a high score. 
An MCAT prep course eliminates the hassle of trying to find relevant materials by helping you create your MCAT study schedule based on predetermined modules and a comprehensive syllabus.
Not only will you know when to study, you'll also know what to study and why, based on strengths and weaknesses that you'll identify through practice tests. It doesn't get much better than that!
To this end, let's consider what the Princeton Review specifically offers for MCAT preparation. 
What is the MCAT Princeton Review Course?
The Princeton Review is an education company that specializes in test preparation and tutoring for university entrance exams. 

Through the courses, books, and software they offer, the Princeton Review helps millions of students each year to navigate standardized tests and the college and graduate school admissions process. 
When it comes to MCAT preparation, the MCAT 513+ Course is their most popular course. It is available online and in person.
The course follows the following structure:
1. Diagnosis
You'll take diagnostic exams to help identify your strengths and weaknesses. This will help focus your study time and know the right questions to ask your instructors.
2. Live Classes
The instructors will teach you the best MCAT strategies, including how to approach and solve questions efficiently. You'll learn how to go beyond just reading content and solving problems.
3. Personalized Homework
After every lecture, you will have personalized homework to improve your weaker areas, as determined by the Diagnostic Exams.

4. Full-Length Practice Tests
These will be taken every 2 weeks to focus on your weakest areas. 
Key program features: 
123 hours of live instruction
1:1 Expert Study Advisor
Exclusive access to MCAT Topic Focus (valued at $1,399)
4 to 6 subject-matter experts
500+ MedFlix videos
16 full-length practice tests
All official AAMC materials including the new Practice Test 4 and online Flashcards
Thousands of practice questions
11 MCAT books, including 4 exclusive titles
Interactive score reports
Medical School Admissions Advantage Sessions
Note: The MCAT 513+ comes with an awesome guarantee:
If your official MCAT score did not increase by at least 13 points (if your starting score was under 500) or did not equal or exceed 513 (if your starting score was 500 or higher) and you meet other eligibility requirements, then they will refund your tuition.
While it's the most popular course, the MCAT 513+ is not the only MCAT prep course offered by the Princeton Review.
If you're taking the MCAT in the next 4 weeks and need a more concise studying approach, or you're planning to study over winter break, they have other prep options that you can explore on their website. 
=> Explore Princeton Review's MCAT Preparation Options here.
Is Princeton Review Good for MCAT Prep?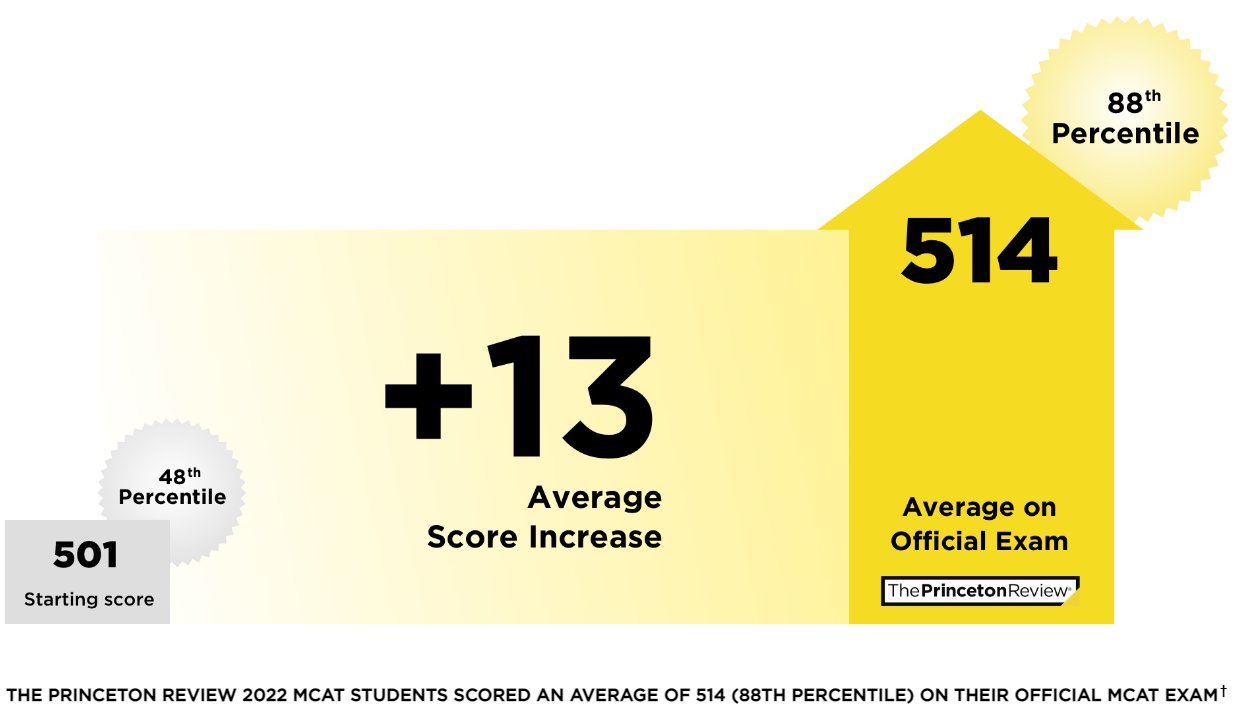 source: Princeton Review
Princeton Review is considered to be an excellent resource for MCAT preparation because their courses highlight exactly what you need to do to improve your previous MCAT score. 
Instead of worrying about memorizing everything, you'll be able to pinpoint the areas that are most important for you to focus on going forward.
They're also the only MCAT preparation company that guarantees a 13-point score improvement. After 40 years of helping students master the MCAT, they've figured out exactly what it takes to succeed. 
When you enroll in their MCAT preparation courses, you'll notice that the courses are not led by one general teacher.
Each course includes four to six subject-matter experts, so you learn from instructors uniquely qualified in the topics they teach.
Many students have found the structure of Princeton Review's MCAT course to be crucial to success, ensuring that you stack on track and maintain proper studying techniques. 
Princeton Review MCAT Reviews
Looking to see if the Princeton Review is good for MCAT preparation compared to other solutions? Here is what students have said about the MCAT Princeton Review Course:
Maria H. - Scored a 525 on the MCAT after Princeton Review Prep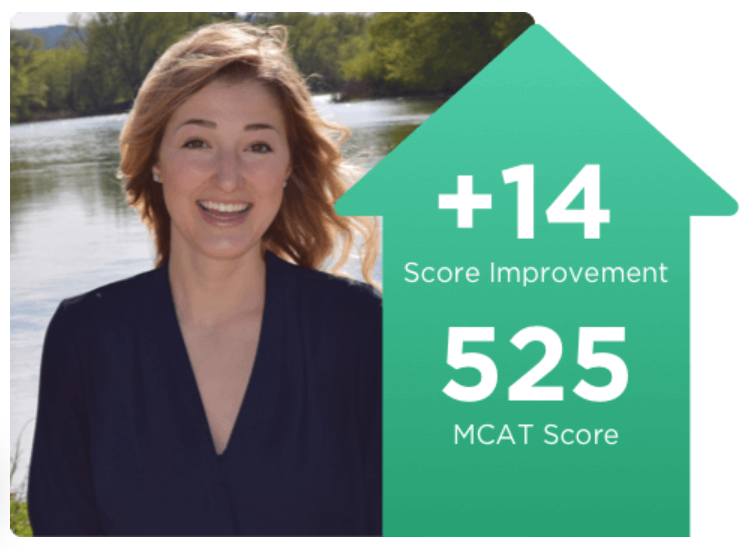 "Everything about the Princeton Review - content, instructors, customer service - is zero stress. The content is accessible, not unnecessarily in-depth, but thorough (with loads of practice on every specific topic). 
I felt like I could efficiently catch up in areas where I was weak, then move on with my practice, instead of having to wade through the depths of excessive content review.
The instructors were all very casual, cool human beings who encouraged you to contact them any time during or after the course, with any kind of question. 
And customer service was awesome: if I had any questions about my account, they were solved practically before I had finished asking. The Princeton Review was invaluable in achieving my goals."
Jose A.  - Scored a 517 on the MCAT after Princeton Review Prep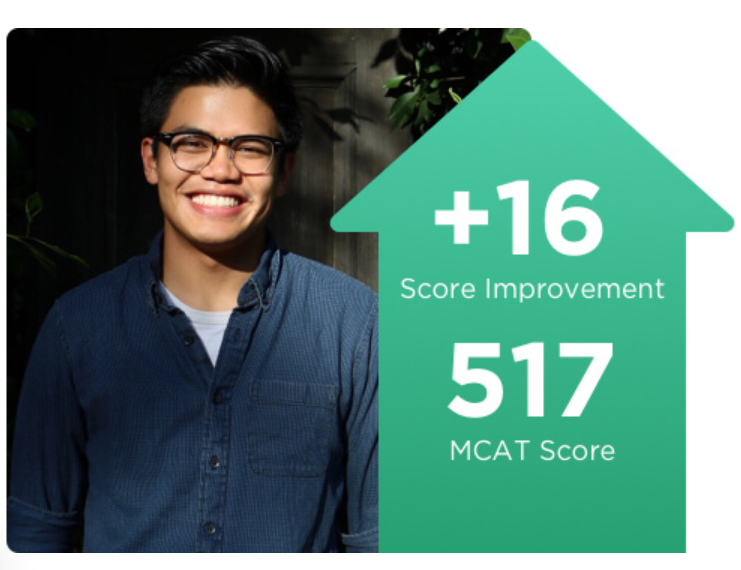 "I felt like I was wonderfully prepared for the trials ahead. I was worried since my first few practice tests were extremely low, but as I grew more confident in the strategies, I felt my self-confidence blossom.
I think the grueling program is entirely reflective of the time you put in as well. I had to make sure I was putting in the homework and prep work for that work. 
The structure of the course helped guide me to a work ethic that helped me find the flow that I wanted to reach my target score. I loved my 6 LiveOnline teachers. They were incredibly insightful, and were knowledgeable in their respective fields. 
I felt comfortable asking them questions and had a great time taking classes from them. I really appreciate the program I took! It not only taught me many things about the 4 sections, but also about myself - how I study, how I learn, how I grow my self-confidence."
Matthew B.  - Scored a 519 on the MCAT after Princeton Review Prep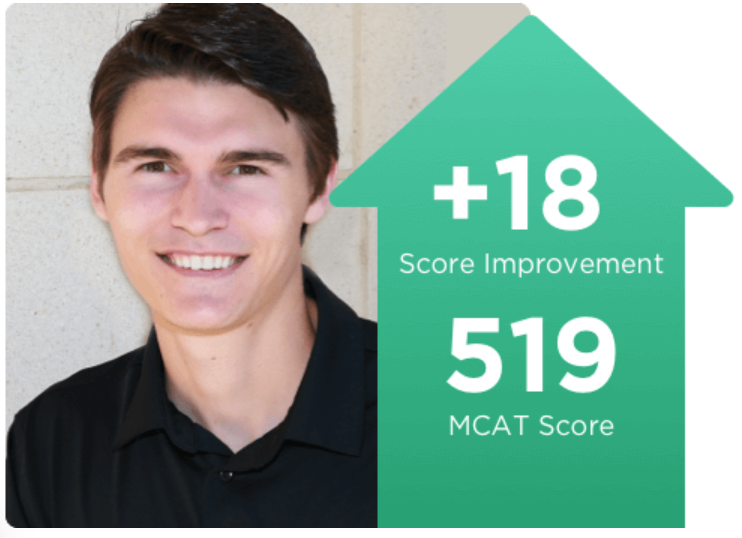 "The Princeton Review gave a comprehensive overview of the test subjects and consistently helped me refine my skills.
My practice test scores were 501, 505, 512, and 518, showing how my goal was achieved gradually over the course. The Princeton Review helped me achieve above and beyond the goal that I had set for myself.
I am not a biology major or even a chemistry major, I am a civil engineering major. When I took the MCAT, I had taken one biology class in college. I had not taken biochemistry or even the second semester of organic chemistry. The last time I had been in a psychology or sociology classroom was in high school. 
The Princeton Review filled in all of these gaps, and it did so during a semester when I was already taking 15 hours. I cannot applaud the program enough for its efficiency and effectiveness in preparing students for the MCAT."
How to Choose the Right MCAT Test Prep Program for You
There a few things you should consider when choosing an MCAT Prep program:
1. What other people are saying
Firstly, you should read the reviews. What are past students saying about the resources provided? What level of improvement did they achieve after taking the test prep? This will give you a solid basis on which to evaluate the quality of the instruction. 

2. Explore the company's free resources
Secondly, you should take advantage of the free resources offered by the test prep company, so you can get a sense of what they offer before making a full commitment. 

For example, the Princeton Review allows you to enroll for FREE in their entire Biology class. 
During this 14 day course, you will get every single lesson, every single homework, every single tip and strategy that the Princeton Review has on MCAT biology. This is a great way to get a taste of the instruction style and start studying for the MCAT.
Princeton Review also offers free practice tests, strategy sessions, and webinars, which you can sign up for here. 
3. The customer experience journey
Last but not least, to choose a good MCAT program, you should take a look at the whole information-gathering process from start to finish.
First impressions count! Here are some questions to ask:
How accessible is the information on their website? 
Was it easy to find answers to my questions?
Do I know where to go if I have further questions about the information presented on their website? 

For example, on every page on the Princeton Review website, you'll find a phone icon (shown above) that takes you to a link where you can set up an appointment with an enrollment advisor. 
These folks are there to help answer any questions you may have about the program you're considering. 
Good communication is everything, and if the process of learning about a company's products and services is seamless to start with, it's a good indicator that you're on the right path. 
Final Thoughts
While there is an abundance of resources available on the internet for MCAT test prep, it's important to understand that you need to have a strategy to use those resources effectively to prepare for the MCAT.
Often, people end up losing their direction and drowning in the sea of materials. 
However, the benefit of a structured MCAT preparation program like The Princeton Review is that it is expertly designed with your success in mind. 
Their online tools teach you to focus your prep, helping to maximize score gains and make the most of your study time. 
In addition, their drills and practice tests increase your confidence as test-taker, so you'll know exactly what to expect on test day.
And finally my favourite part - They'll refund your tuition if you don't score higher, or let you prep again for free if you aren't satisfied. 
I think that the Princeton Review's "better score guarantee" is definitely an element that puts them ahead of the game and makes them one of the best programs for MCAT preparation. 

I hope this post has given you more information about what you can expect with the Princeton Review, as well as some tips for analyzing any test prep program. 
=> See the next start dates for the MCAT Princeton Review Course here.
All the best!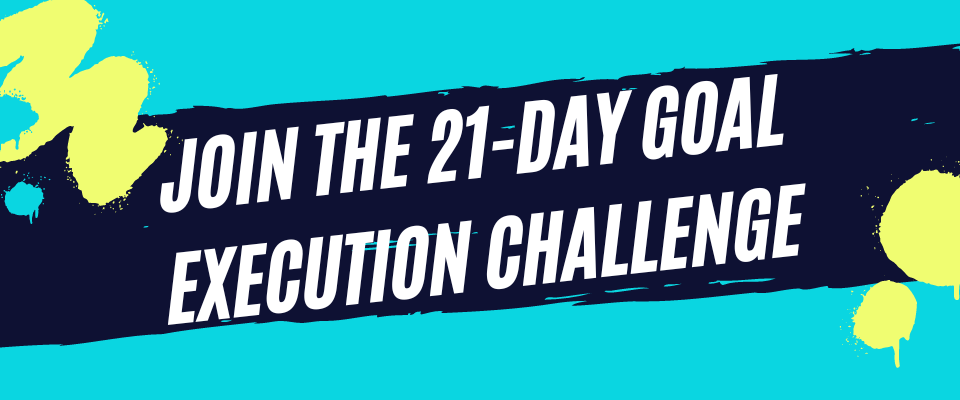 May 26, 23 08:35 PM

Need help configuring and optimizing Zendesk? Here are the best Zendesk consultants and specialists to work with online.

May 24, 23 07:08 PM

Need help creating effective and appealing packaging for your product? Here are the best packaging design consultants and experts to work with online.

May 19, 23 06:41 PM

Looking for a linkedin expert to help you optimize your profile or LinkedIn marketing strategy? Here are the best LinkedIn coaches to work with online.
If you can see this,  please share this post with the buttons below :)