Lingopie Review | Can You Really Learn a Language by Watching Movies?
Lingopie is a fun way to accelerate your language learning efforts. In this review, we'll discuss everything you need to know about the Lingopie platform.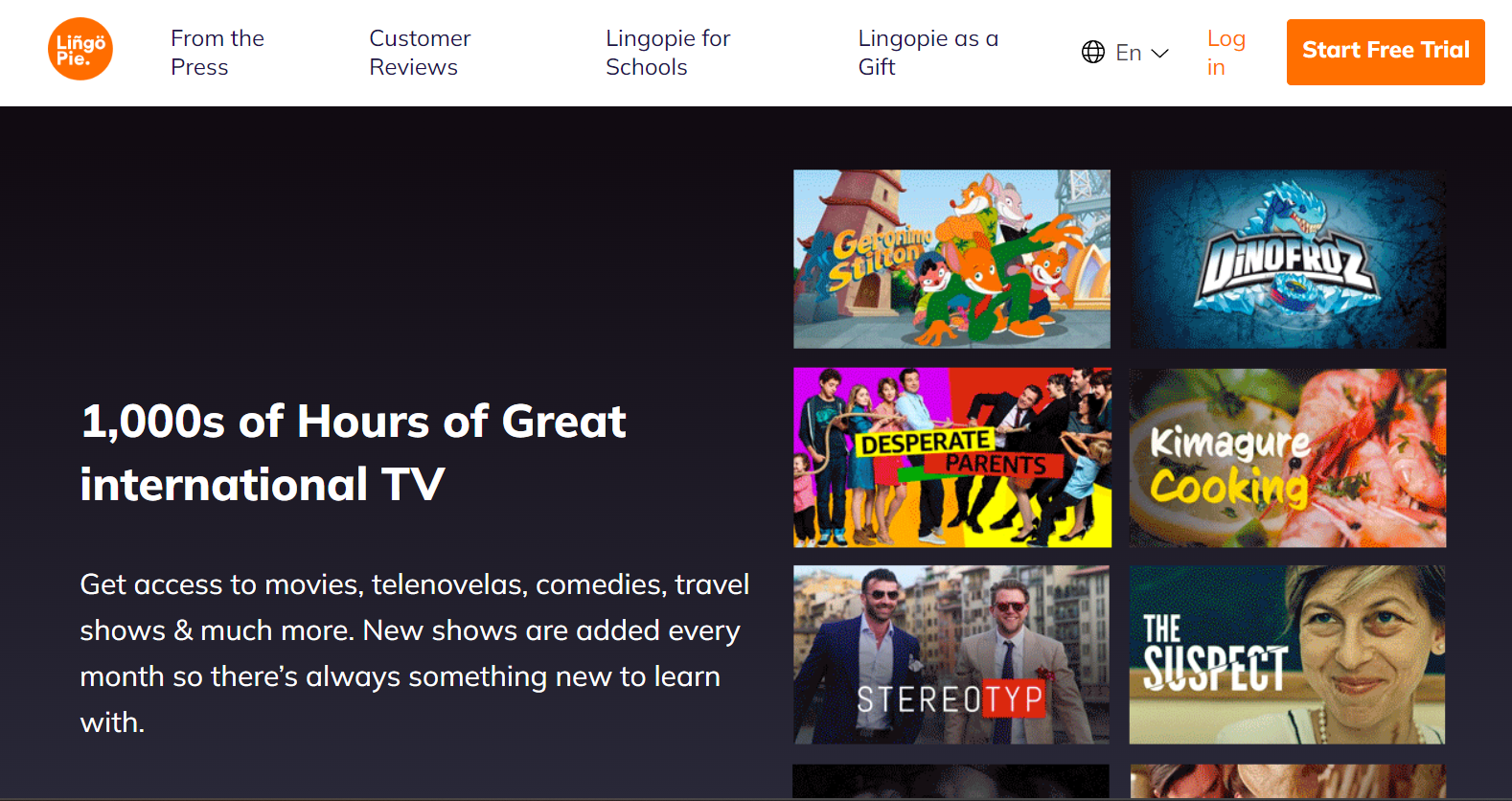 Have you started learning a language and are looking for more ways to gain fluency? 
One of the best ways to learn a language is by immersion.
But if you can't move to a country where the language is spoken, the next best thing is watching TV shows and movies in that language.
In this review, I'll be sharing my honest thoughts on the Lingopie platform, so you can decide if it will work for you. 
This post may contain affiliate links. Please read my disclosure for more information.
What is Lingopie?
Lingopie is an online platform where you can learn languages by watching movies and TV shows. 
In fact, Lingopie is the world's only language learning application that uses real TV shows and movies to help you learn a new language.
When I first discovered the concept behind Lingopie, I thought it was awesome, because as much as we all might want to learn a new language, it's definitely something that can fall to the bottom of our to-do list when we've had a busy day at work or school. 
With Lingopie, the idea is to make language learning as simple as watching your favorite TV show.
So you can come home and rest on your sofa, but instead of completely wasting time on mindless television, you can relax AND learn a new language.
The Story Behind Lingopie
Lingopie was created by a group of people who have passion for language learning, film, tech and innovation and who wear many hats including entrepreneur, linguist, filmmaker, foodie, and PHD. 
Lingopie was born out of the simple idea that when learning is fun and engaging, it feels effortless and it is most effective.
As language learners themselves, the Lingopie team tried various methods but most were just simply tedious and ineffective.
However, when they starting using local TV shows to learn a language, their skills improved dramatically:
For each additional episode watched, they were getting an additional 30 minutes of language study.
For each season completed they were gaining 8 hours of additional spoken comprehension and vocabulary.
At first, progress through the TV shows was slow. 
It would take 90 minutes to watch a 30 minute episode because they would manually look up words they didn't know and write them down.
However, by the end of the season, it would only take them 50 minutes to watch a 30 minute episode because they had learned so much.
Once they mastered the process, they decided to bundle all their language learning techniques and tools into one application.
That's how Lingopie was born.
How Does Lingopie Work?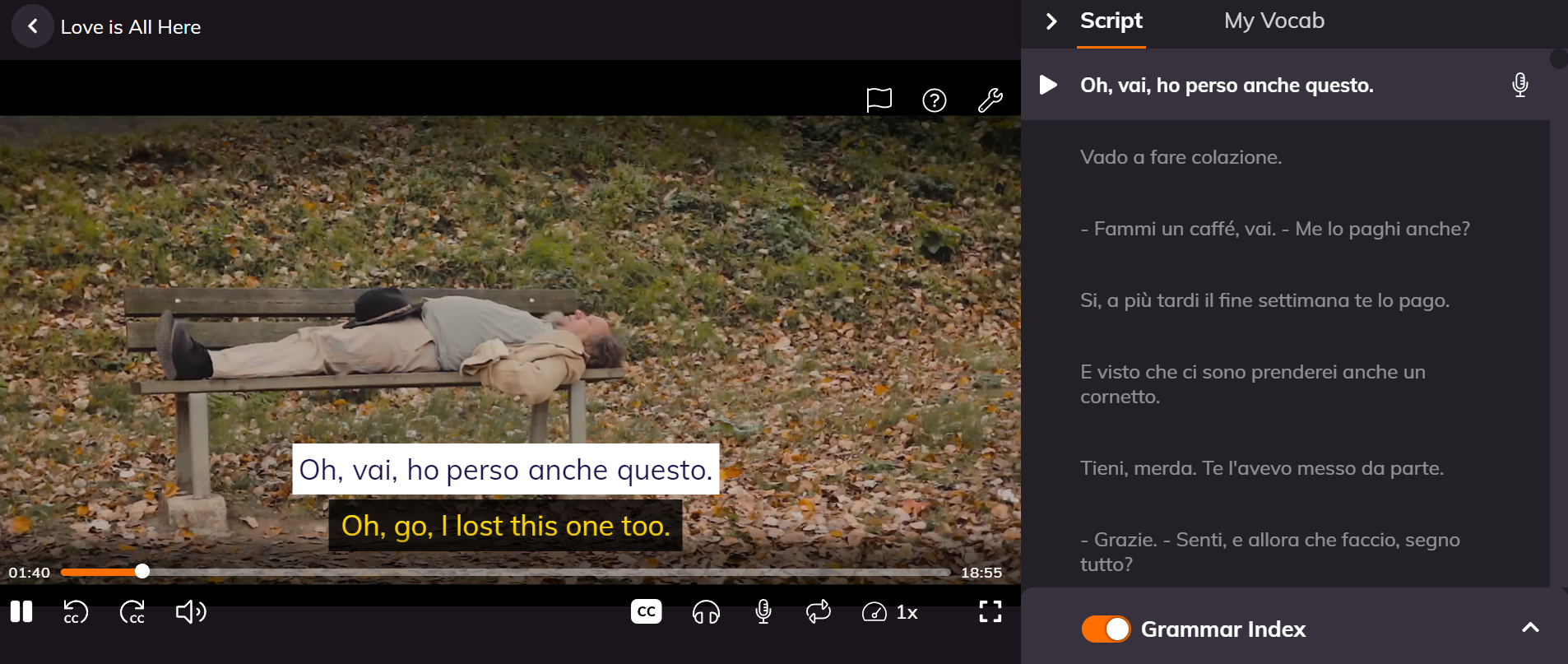 Lingopie gives you access to thousands of hours of great TV shows in the language you want to learn.
Every show comes with subtitles in the language you want to learn, as well as English subtitles.
You can click on any word or phrase to get an instant translation to help you follow along and learn while you watch.
After you watch an episode you can easily review all your new vocabulary & grammar rules with the built-in flashcards and word lists.

Currently, the languages available on Lingopie are:
Spanish
French
Russian
Portuguese
German
Italian
Korean
Japanese
Lingopie also allows you to learn a new language with Netflix by adding interactive learning features to the top Netflix shows in Spanish and French.
Lingopie's Netflix language learning extension provides instant translations, clickable dual subtitles, and customizable vocabulary lists. 
If you don't know what a word means, that's okay!
You can come back to it later and practice unfamiliar vocabulary via flashcards, quizzes, and games.
My Lingopie Review - Using Lingopie to Learn Italian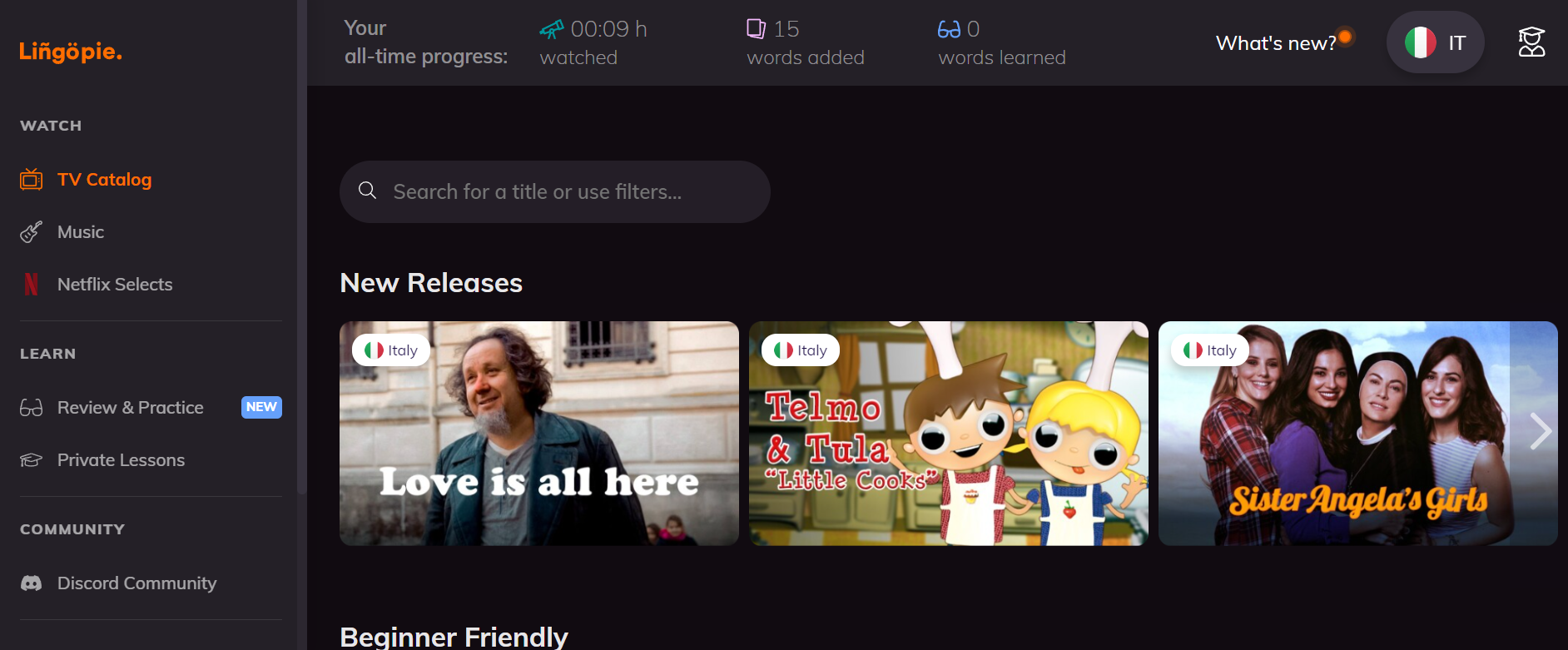 I've been using Lingopie to learn Italian and I absolutely love it, especially now I've gotten the hang of it.
Now let me tell you what my first impressions were:
The first time I watched a show, I found that the dialogue was too fast for me to keep up. 
But, I quickly discovered that Lingopie has a button that allows you to slow down the video playback speed to make it easier to hear the words (see below).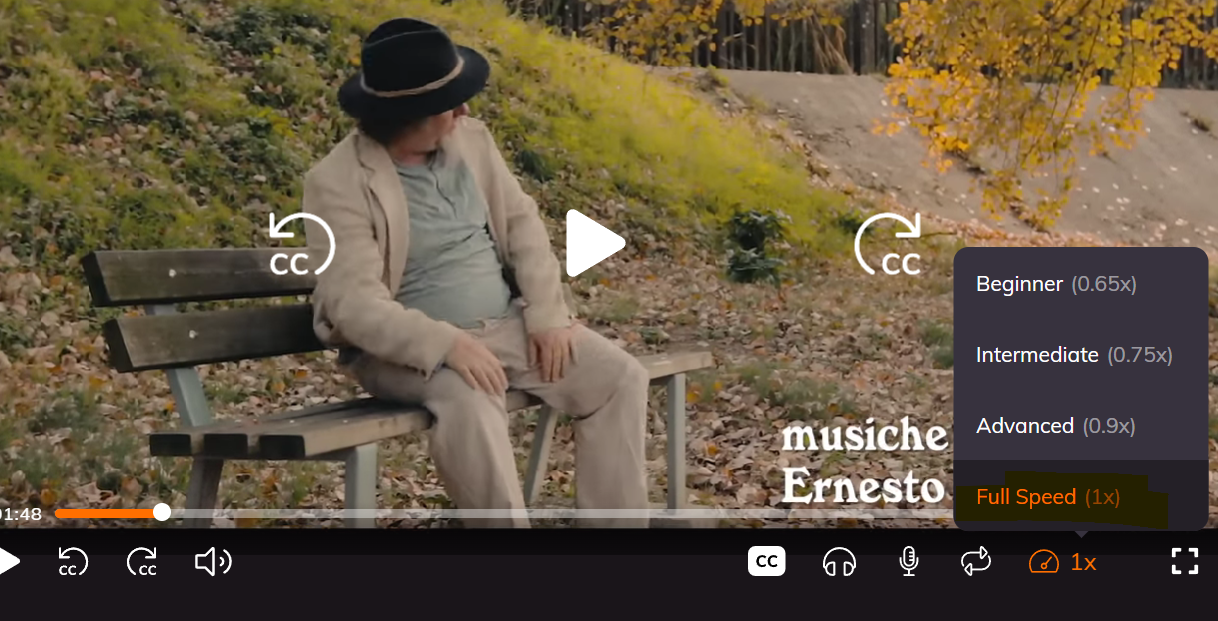 I think when you first start an episode, the default starting speed is Full Speed (1x), however you can totally dial that back to your comfort level. 
I find that Intermediate (0.75x) is a nice speed for me to watch the show while still being able to pay attention to the vocabulary on the screen. 
However, it's awesome that they have this option, because the more fluent you become, the more you'll likely want to increase the video speed. 
I like that after every episode, you can either choose to complete a quiz with unfamiliar vocabulary you have selected while watching, or you can skip and move to the next episode.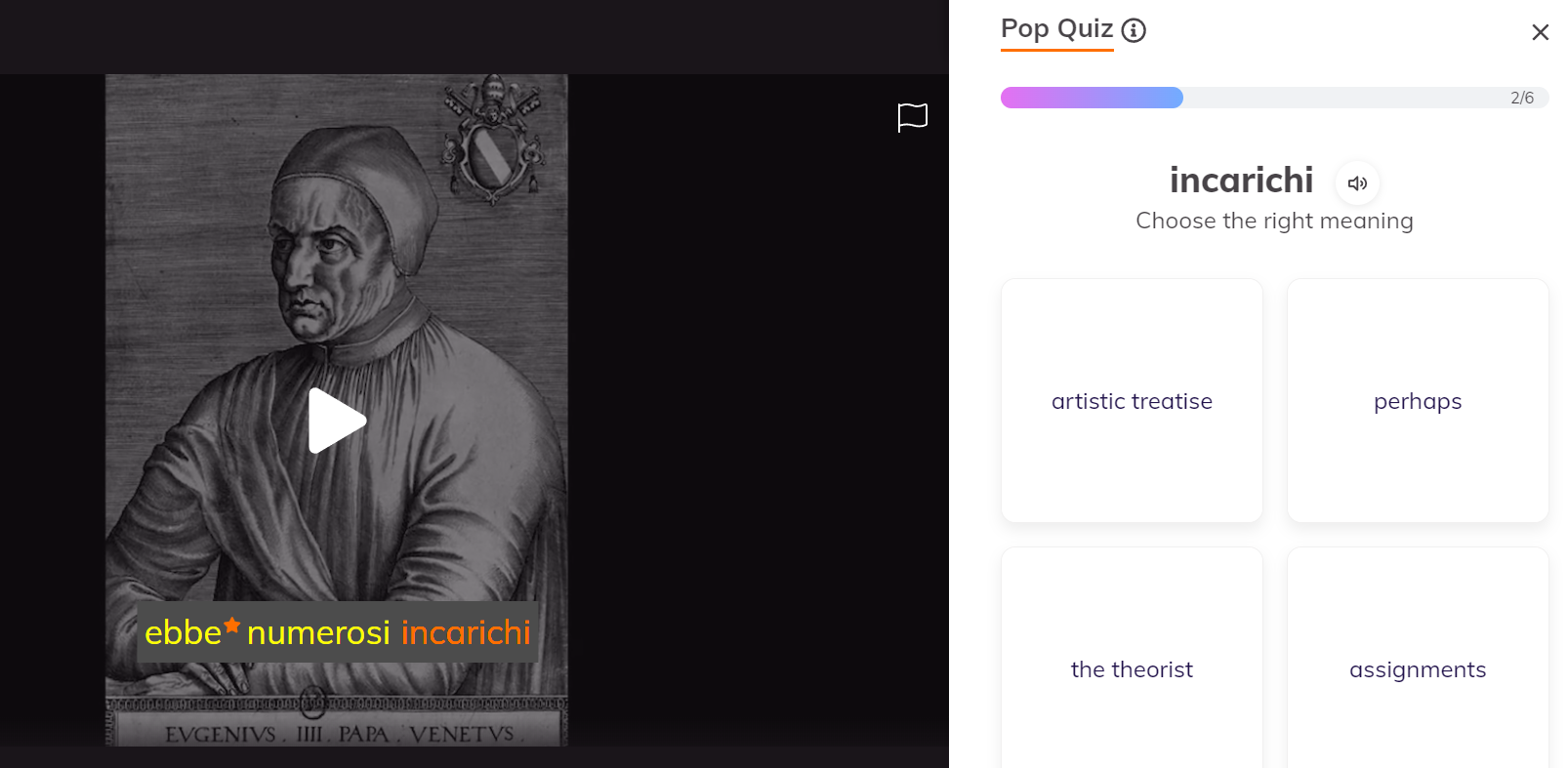 I find that being able to build up vocabulary lists and taking quizzes after each episode is a really engaging way to learn, and it's not too intense that it takes the fun out of language learning.
The dual language subtitles are also awesome. 
The first line of subtitles is the language you're learning, and the next line is English. 
This helps you to focus on the new language, while having English as a backup when you don't know what a word means and aren't able to guess.
Lingopie saves you having to switch back and forth between Google Translate and a foreign language movie.
If you have subtitles in a foreign language movie, you usually only have only one set of subtitles at a time, so you still miss picking up vocabulary in the language that the movie is produced in.
But with Lingopie you get the best of both worlds.
So, overall I have great things to say about Lingopie.
But what have others said?
More Lingopie Reviews
Here's what others have said about using Lingopie to learn a new language: 
Barbara Young - Using Lingopie to Learn French
"Lingopie is helpful on so many levels. The content is varied and amusing, which makes you want to continue. I understand most of what is said without English subtitles but I can go back to phrases that are most colloquial to get translations and learn new words and phrases with as much repetition as I want.
Having the script down the side allows you to choose what to hear again and takes learning a step further than just having subtitles. Apart from that it lets you know that the French have a great sense of humour."
Larry Y - Using Lingopie to Learn Spanish
"Lingopie is a great platform for learning a language --Spanish in my case. The show that I got really involved in caused me to binge episodes at a time until I finally reached the end. What a ride!
Daniel M - Using Lingopie to Learn Italian
"The best app I've used to learn Italian, and I've used a lot! Interactive, engaging, and what you learn actually sticks. I love watching shows several times, with subtitles, without subtitles, and memorizing new vocabulary with the flash cards. Highly recommend."
Lingopie Classroom
Most people know Lingopie for the TV shows and movies available on the platform, but they also have Lingopie Classroom where you can find a language tutor. 
It's fun to get to know a native speaker during your language learning adventure. Lingopie Classroom allows you to set up private sessions with top tutors who know how to make the learning process fun & engaging.
Final Thoughts - Is Lingopie Worth It?
In conclusion, I think Lingopie is a great app that's totally worth it if you're committed to learning a new language. 
I don't think watching movies replaces tutoring and comprehensive grammar lessons (which you can also get through the Lingopie platform), but I think that it's a nice supplement that makes your language learning journey even more enjoyable.
Overall, Lingopie combines great foreign TV shows, the latest smart natural language processing technology & interactive behavioral learning concepts.
If you're going to watch TV, you might as well learn a language while you're at it. 
Not all the time of course, but it's nice to have the option. 
I'd recommend checking out Lingopie yourself, and let me know what you think!
=> Try Lingopie for free for 7 days here.
Happy learning!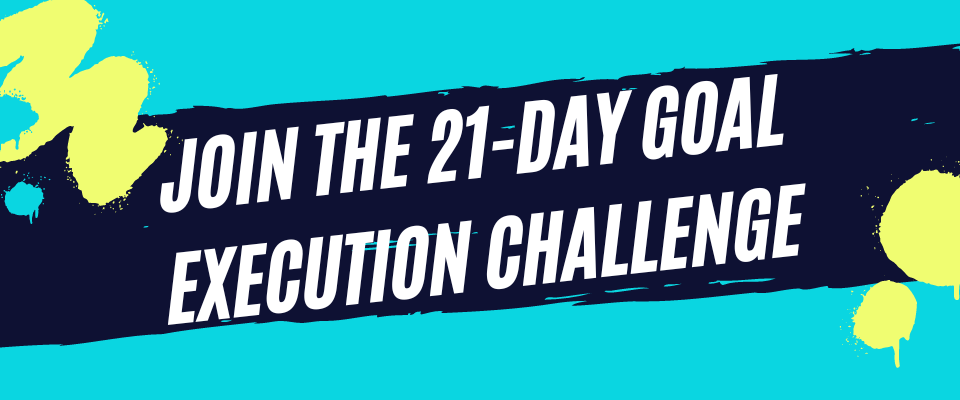 Thanks for reading! If you liked this content, share with a friend:
Dec 09, 23 08:34 PM

Below is a quote from Jhené Aiko's Poetry Book, 2Fish, that is both moving and beautiful. Here's a moment of reflection on the words in the excerpt and the meaning they convey.

Dec 08, 23 08:08 PM

It's an amazing thing to hear a person's life story, read aloud. Here are the best biography audiobooks to give you a peek into different iconic perspectives.

Nov 30, 23 09:41 PM

Would you like to improve your ability to read people? Here are the best body language books that will boost your social intelligence.
Your second block of text...