8 Best Self-Esteem Coaches Online to Help You Build Confidence
Struggling with self-esteem issues? Here are the best self-esteem coaches online to help you conquer your limiting beliefs and become a more confident person.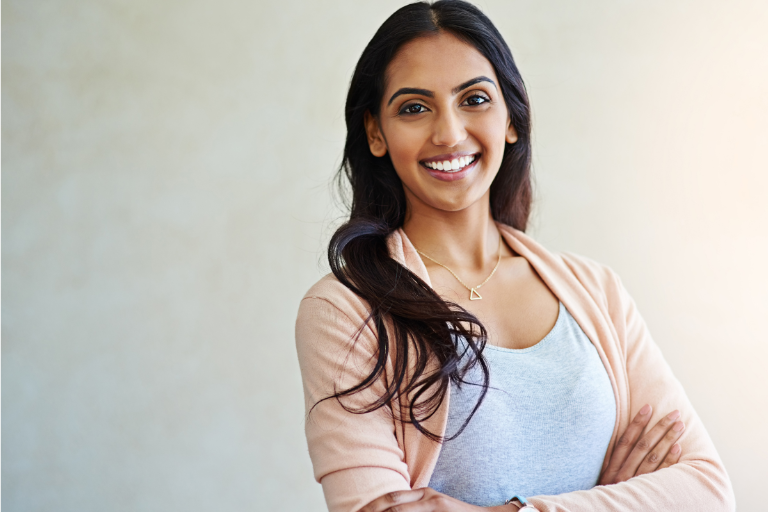 Do you feel overwhelmed by mounting insecurities and feelings of low self-esteem?
If so, you're not alone. 
Self-esteem, self-worth, and confidence are issues many individuals struggle with at some point in their lives. 
However, you don't need to navigate these difficult feelings on your own. 
A qualified self-esteem coach can support you by asking the right questions to uncover the root of your self-esteem issues. They'll work with you to identify what's holding you back, and create a plan to help you start feeling more confident and comfortable in your own skin.
With that in mind, here's a roundup of the best self-esteem coaches online.
This post may contain affiliate links. Please read my disclosure for more information.
Where to Find a Self-Esteem Coach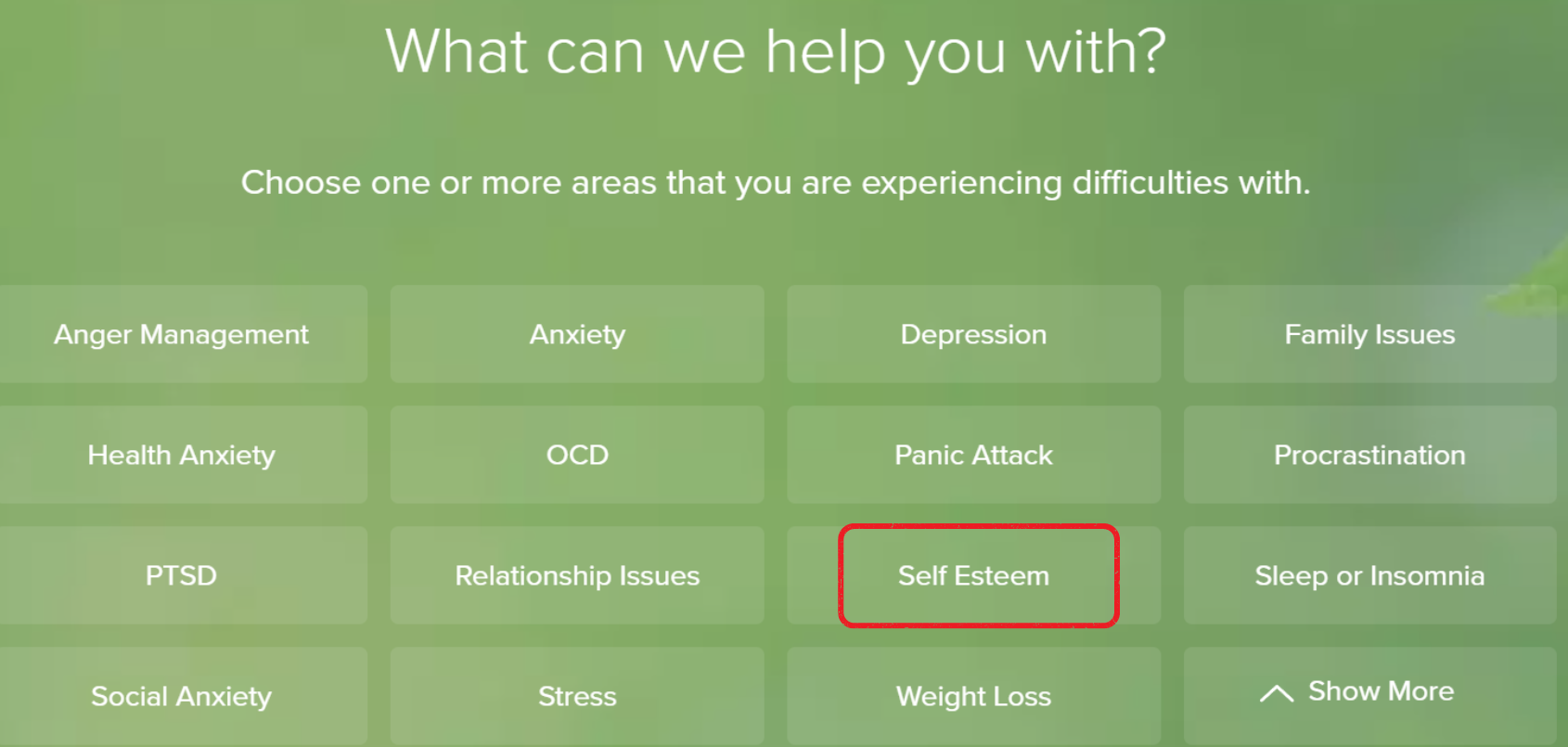 Online-Therapy.com is a complete therapy toolbox offered by an online team of consultant therapists, cognitive behavioral therapists, and other licensed practitioners. 
The program is based on cognitive behavioral therapy (CBT), which is one of the most commonly used approaches for identifying, challenging and overcoming dysfunctional thoughts, behavior and emotions. 
You can find a self-esteem coach on their website by getting started with the questionnaire here and selecting "Self-Esteem" as an area of focus.
Once you sign up, a personal therapist will be assigned to you. This person will be by your side from start to finish to guide you through the sections, worksheets, activity plan, and live sessions included in the program. 
Below, I've compiled a list of the top therapists on the platform that specialize in self-esteem coaching.
Top Self-Esteem Coaches Online
Here are top self-esteem coaches that you can book a session with online:

Collin Pearman is a Licensed Clinical Professional Counselor who has been helping people get unstuck and unburdened for the last 11 years. 
As a self-esteem coach, he helps people recognize that the things they hold shame about, the things they believe set them apart as "broken," "unlovable" or "unworthy" are actually just things that make them human.
Collin will work with you to dismantle shame in your life by challenging the unhelpful (and often untrue) thought patterns and beliefs that keep you feeling stuck.
His goal is to shift your perspective so you see your past from new angles, your present circumstances with greater clarity, and your future with renewed hope.


Chelsea Schuringa is a Registered Social worker and Counselor who enjoys partnering with individuals to dive deeper into various mental and emotional struggles and journey towards healing and freedom.
Since completing her Social Work degree she has gained extensive virtual counselling experience, specializing in the areas of addiction, anxiety, depression, self-esteem, family issues, relationship issues and stress.
Using therapeutic modalities from Cognitive Behavioural Therapy, Emotion-Focused Therapy, Narrative Therapy, Solution Focused Therapy and Mindfulness techniques, Chelsea brings a comprehensive and flexible approach to her sessions.
Chelsea's goal is for clients to feel enlightened and empowered after every session, leaving with a deeper sense of freedom.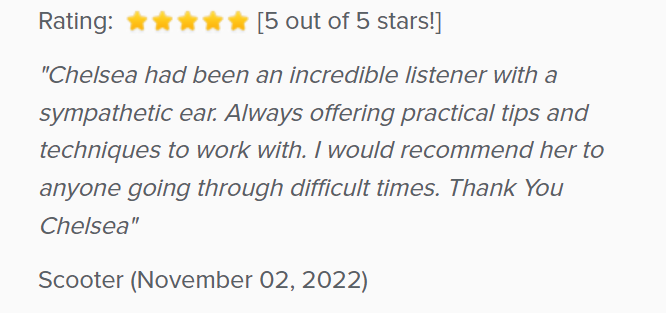 Dr. Iris Hung is a licensed clinical psychologist and mental health counselor.
She has worked with adults and children on a variety of issues, including but not limited to: stress, anxiety, depression, work/academic performance, motivation, confidence, parental stress, child-parent interaction problems, and communication issues. 
Dr. Iris provides unconditional support, showing clients how to lower stress levels, increase self-esteem and self efficacy, and learn new problem-solving and thinking skills. 
Her goal is to help you create new skills that will enable you to stay confident and positive, and feel more comfortable about yourself in general.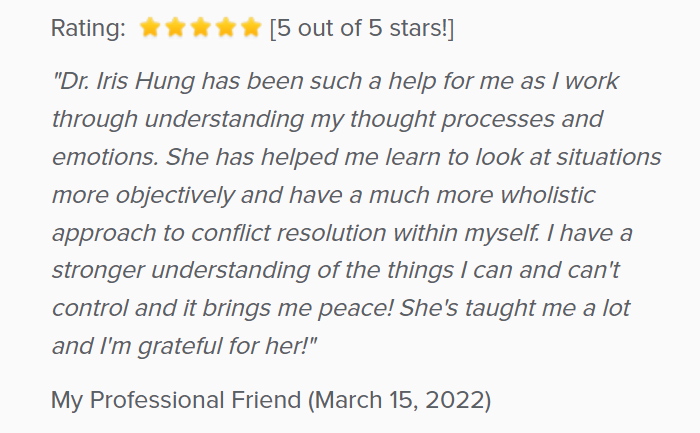 Brett Maletic is a Registered Social Worker with the BC College of Social Workers. 
He is passionate about providing competent support to people who are in need of meaningful direction and clarity, while facilitating a safe space for clients to process the many questions, doubts and anxieties that they may be battling with.
Brett draws from a variety of therapeutic perspectives, including Cognitive Behavioral Therapy (CBT), Rational Emotive Behavioral Therapy (REBT), Acceptance and Commitment Therapy (ACT), and Logotherapy.
He is especially drawn to the latter perspective along with the pioneering work of Dr. Viktor Frankl himself who famously said: "When we are no longer able to change a situation - we are challenged to change ourselves."


Bernadette Eze is an experienced credentialed Mental Health Social Worker and therapist who has worked in different capacities for the last 12 years. 
She has a special interest in anxiety disorders, depression, relationship counselling, self esteem, life coaching, stress management, and anger management.
As a self-esteem coach, she enjoys working with individuals to develop their sense of self and their relationships with others, so they can have the best outcome despite the challenges they face.

Dr. Caroline Norman has been working as an integrative counsellor and psychotherapist for over 10 years.
She has worked within the NHS as a psychotherapist and addictions counsellor, and in the private sector as a clinical lead in a workplace counselling setting.
Dr. Caroline has extensive experience dealing with issues such as: family problems, childhood issues, grief and loss, relationship issues, self-esteem, addictions, depression, anxiety, personality disorders, work related problems, stress and many more.
She uses psychodynamic, person-centered and CBT approaches in her work with clients, integrating aspects of these approaches to best support the individual client.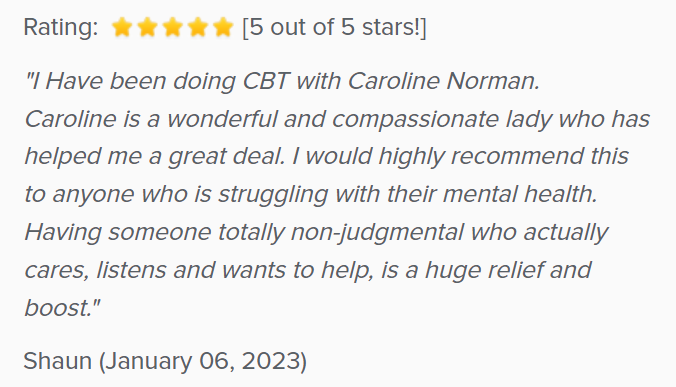 Deslaune Burns is a Licensed Professional Counselor with a Masters degree in Counseling. She has been in the mental health profession for over 8 years and has experience working with individuals and groups from ages 5 and up.
Deslaune has experience with cognitive behavioral therapy, solution-focused therapy and person-centered therapy.
She enjoys facilitating group counseling sessions and has led groups in the areas of self-esteem, anger management, substance abuse, co-occurring disorders, expressive therapy, codependency, depression, goal setting and various others. 
Her mission is to work with you to create a safe and healthy environment where you feel comfortable sharing and working towards your goals.


Catherine Moore has been a self-employed psychotherapist for 30 years. She has worked with a wide range of problems and with all age groups. 
Catherine received her primary training working at an outpatient mental health clinic that was part of a hospital. She worked there for 8 years and received my credentialing for self-employment there. 
She uses techniques from a variety of methods of practice including: Psychodynamic treatment, Cognitive Behavioral treatment, Stress Management,  Play therapy, IFS, Assertiveness training, and Object Relations treatment, and Developmental treatment.
Catherine's goal is to help her clients connect the dots of their life and to see and build on their strengths.

Final Thoughts
A self-esteem coach can provide a safe space for you to unload your mental and emotional burdens, while providing you with the support you need to flourish into a more confident person.

Hopefully you've been able to explore the profiles of the self-esteem coaches above, and you've found a coach that resonates with you. 
Ultimately, self-esteem coaching is about building a healthy relationship with yourself. 
When you have a good relationship with yourself, you'll be better equipped to handle the obstacles that life throws your way each day, and you'll have better relationships with others too. 
To your success, 
Roli Edema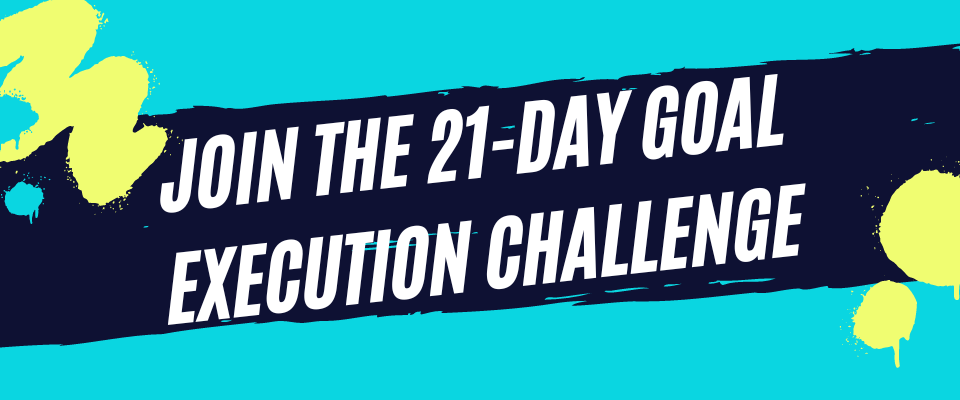 Thanks for reading! If you liked this content, share with a friend:
Dec 09, 23 08:34 PM

Below is a quote from Jhené Aiko's Poetry Book, 2Fish, that is both moving and beautiful. Here's a moment of reflection on the words in the excerpt and the meaning they convey.

Dec 08, 23 08:08 PM

It's an amazing thing to hear a person's life story, read aloud. Here are the best biography audiobooks to give you a peek into different iconic perspectives.

Nov 30, 23 09:41 PM

Would you like to improve your ability to read people? Here are the best body language books that will boost your social intelligence.
Your second block of text...