5 Best Study Skills Courses Online to Transform The Way You Learn 
Looking for tips to improve the way you study and retain information? Here are the best study skills courses online to teach you how to study like the pros.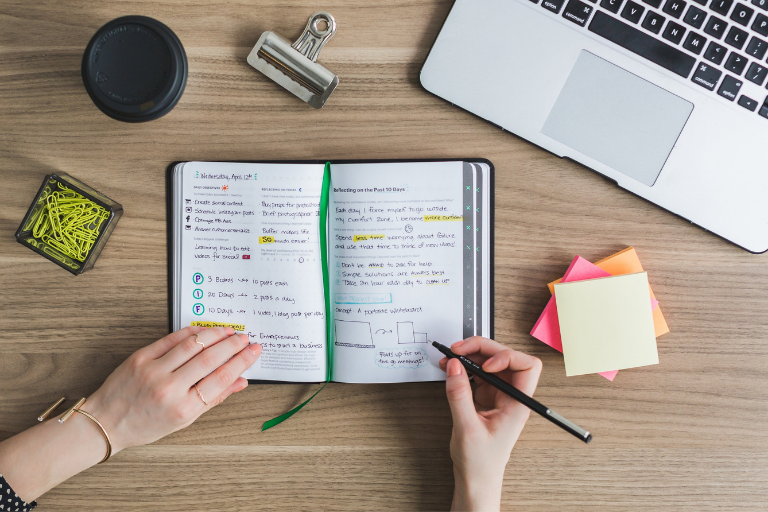 We all have a limited amount of time available for studying each day, so it's natural that when we do study, we want to make sure that we're soaking up the information as best as we can. 
How can you study for maximum impact? What skills will help you study less while learning more? 
Here are the best study skills courses online to make your study sessions count. These courses are taught by self-education enthusiasts and knowledgeable instructors from some of the world's top universities.
Throughout their careers, they've discovered tips that can give you a slight edge when it comes to studying, and they're eager to share them with you...
This post may contain affiliate links. Please read my disclosure for more information.
What are the Best Study Skills Courses?
Here are 5 of the best study skills courses to enroll in online this year:

Learning How to Learn by Barbara Oakely and Terrence Sejnowski is one of my personal favourite study skills courses online, and a favourite among over 3 million learners on Coursera. 
The course lays a strong foundation for students who want to better prepare for exams, as well as other learners who just want to reduce their frustration and increase their understanding. 
I enrolled in this course a while ago and thoroughly enjoyed it. The course contains exactly the kind of tips I wish I had received before going into college. 
Course Syllabus: 
Week 1: What is Learning?
Week 2: Chunking
Week 3: Procrastination and Memory
Week 4: Renaissance Learning and Unlocking Your Potential
I think most learners will especially benefit from learning about the two main modes of learning that the brain uses to process information, and how we can use these modes to our advantage to master tough subjects. 
The course also contains interviews by experts from a variety of different disciplines who share their best insights on how to learn more effectively.
If you're a language lover, keep an eye out for the interview in Week 1 with Benny the Irish Polyglot!
Key course features: 
Flexible deadlines
Reset deadlines in accordance with your schedule.
Shareable Certificate
Earn a Certificate upon completion
100% online
Start instantly and learn at your own schedule.
Beginner Level
Approx. 15 hours to complete.
=> Enroll in the Learning How to Learn course on Coursera here.

Being able to grapple with the huge (and often complex) loads of information that we're presented with daily is an important skill, so if you're looking for comprehensive study skills training, I'd recommend keeping this list of speed reading courses in mind too. 
Become a SuperLearner® 2 is a bestselling course on Udemy that teaches you to read roughly 3 times the speed of an average college graduate, with above-average comprehension and retention.
As you progress through the course, you'll learn how to hack your learning, reading, and memory skills; empowering you to learn anything and everything faster and more effectively.
The course places a special emphasis on teaching you the following 3 "Super Skills": 
Speed-reading with high (80%+) comprehension and understanding
Memory techniques for storing and recalling vast amounts of information quickly and accurately
Developing the cognitive infrastructure to support this flood of new information long-term
Course syllabus: 
Introduction and setting yourself up for success
Understanding your memory (so you can improve it)
The incredible power of visual memory 
Mental markers: visual memory meets learning
Systems for creating & maintaining long-term memories
Pre-reading and preparation 
Read with your eyes, not with your inner voice
Let's speed things up
Good learning habits
Applying your new skills to anything and everything
The good thing about this course is that it goes far beyond the kinds of "speed-reading" (or glorified skimming) you may have been exposed to, diving into the actual cognitive and neurological factors that make learning easier and more successful. 
If you're an avid student on Udemy, you've likely heard a lot of buzz around this course, and for good reason!
Key course features: 
5 hours on-demand video
12 downloadable resources
Full lifetime access
Access on mobile and TV
Certificate of completion

=> Enroll in the Become a SuperLearner® 2 course on Udemy here. 

Every IT professional knows how vital continuous learning is in order to keep up with constant changes in the industry. 
This study skills course on Udemy is designed to help you stay afloat by implementing efficient techniques that boost your learning capabilities.
In the course, you will discover how to learn IT in a systematic and methodological way that maximizes your productivity. You'll also learn how to efficiently use your time and mental resources to receive any IT certification in a short amount of time. 
Key course features: 
1.5 hours on-demand video
1 article
1 downloadable resource
Full lifetime access
Access on mobile and TV
Certificate of completion
=>
Enroll in the Accelerated Learning: Study Skills for IT course here
.
This course by the University of California, Irvine explores the key skills that every university student should possess, including time management, discovering your own learning styles, reading more effectively, and increasing your vocabulary. 
The course will remind you of the importance of taking good notes and will demonstrate several ways of organizing your notes to help you understand class material and review later. 
Interestingly, this course also places an emphasis on the people skills that contribute to academic success. You'll learn about expectations for class participation in North American universities and what you should and shouldn't do in class. 
Course Syllabus: 
Week 1: Learning to be a Successful Student
Week 2: Listening and Notetaking 
Week 3: More Skills for Successful Learning
Week 4: Participating in a University Class
Being a university student can be a rich, rewarding experience if you have a plan that allows you to fit in all the things you need to do for your classes and still have time for yourself. The strategies in this course will help put you on that path to success. 
Key course features: 
Flexible deadlines
Reset deadlines in accordance with your schedule.
Shareable Certificate
Earn a Certificate upon completion.
100% online
Start instantly and learn at your own schedule.
Beginner Level
Approx. 9 hours to complete.
=> Enroll in the Study Skills for University Success online course here.

Procrastination is one of the biggest enemies of effective study habits.
In Skillshare class, YouTuber and Study Coach Mike Elon shares his most effective strategies for beating procrastination in the long-term.
Whether you're in high school, pursuing postgraduate studies, or at the peak of your career, this class will give you the tools you need to decrease the number of hours you work while simultaneously improving your output - the very definition of working smart.
After explaining how exactly procrastination works, Mike teaches you how to: 
Use your understanding of procrastination to overcome it
Utilize advanced strategies to

master self-discipline

Make your studying or work more fun and engaging
Eliminate your bad habits
Live with intention and purpose
Class Syllabus: 
Welcome
Essentialism
The Perfect Day
The Power of Three Rule
Daily Habits
Accountability
The Performance Review
The Perils of Pseudo Studying
The Power Nap
The Stimulation Equation
Dynamic Studying
The Optimized Study Space
The Productivity Device
The Power of the Word 'No'
Procrastinate Productively
The White Flag
Final Thoughts
This class includes a hands-on project where you'll receive a worksheet to help you self-reflect on the impact of procrastination in your life.  
Mike's overall message in this class is this: Beating procrastination doesn't have to be an insurmountable uphill battle - if you know what you're doing.
=> Sign up and enroll for free in the "How to Beat Procrastination" class.
Frequently Asked Questions...
What are study skills?
Study skills are essential life skills that enable you to accumulate, digest, and retain information. 
Do you ever find yourself drifting away in daydreams when you are supposed to be studying? It happens to all of us. However, by developing study skills, you will be able to concentrate better when you study and even enjoy your study sessions more. 
However, study skills are not just for school. Although learning how to take exams is an example of a useful study skill, it's also important to learn how to study subjects for your own personal benefit, even if you will not be graded on your work. 
Study skills such as time management, active reading, and notetaking will help you get more out of everyday activities such as playing board games, reading your favourite books, and even planning vacations. 
What is a study skills class?
Study skills classes are classes that are designed to make you a better student. In these classes, you will usually hear from professors and instructors who offer tips on managing your workload throughout a school semester.
Study skills classes often focus on topics such as how to write essays, manage citations, study for exams, participate in group work, and so on. 
If you're in college, you can likely find study skills courses offered by your institution, perhaps through the school library.
However, there are many study skills courses online offered by people who just love learning for fun. While not academics, these study skills enthusiasts can help you discover tips that will positively transform the way you organize your life and work towards your goals. 
Final Thoughts
Thanks for checking out this post on the best online study skills courses. Hopefully you've found a course or two that appeals to your interests and educational goals. 
Even if you've left school, learning smart study skills can enhance your effectiveness in the workplace and transform the way you approach your personal passion projects. After all, we never stop being students of the school of life...
All the best!
Related: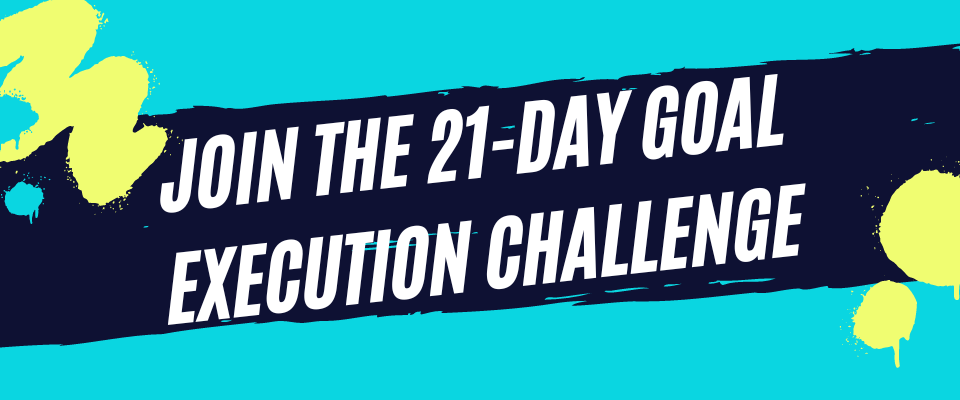 Thanks for reading! If you liked this content, share with a friend:
Dec 09, 23 08:34 PM

Below is a quote from Jhené Aiko's Poetry Book, 2Fish, that is both moving and beautiful. Here's a moment of reflection on the words in the excerpt and the meaning they convey.

Dec 08, 23 08:08 PM

It's an amazing thing to hear a person's life story, read aloud. Here are the best biography audiobooks to give you a peek into different iconic perspectives.

Nov 30, 23 09:41 PM

Would you like to improve your ability to read people? Here are the best body language books that will boost your social intelligence.