5 Best Accountability Coaches Online to Help You Reach Your Goals
Struggling to stay committed to your goals? Here are the best accountability coaches online to provide you with the support you need to reach success.
A popular African proverb says: "If you want to go fast, go alone. But if you want to go far, go together."
This simple quote highlights one of the main benefits of having an accountability coach - someone who works with you to help you stick to your short-term intentions so you can reach your long-term goals.
Below, I've compiled a list of the best accountability coaches online. 
Although remote, these coaches will provide a constant presence that will help you stay focused so you can achieve your target outcome.
This post may contain affiliate links. Please read my disclosure for more information.
Top Accountability Coaches Online
Here are the best accountability coaches online to help you stay on track with your goals:
Nenad is a highly-rated accountability coach who offers practical and goal-oriented coaching. 
He specializes in helping entrepreneurs be intentional with how they use their time and energy.
As an agent in the sports industry, Nenad has negotiated contracts valued $750,000 in 30 countries and 4 continents, so he's completely aware of all challenges that business owners and freelancers face.
Through his coaching services, he helps his clients set goals that are clear and doable, and he holds them accountable every day!
Nenad does not promote any shiny apps, expensive subscriptions, or programs to help you reach your goals. Instead, he guarantees results using basic, free apps or even just a paper and pen.
Packages:
All the packages include weekly & daily planning, unlimited calls, daily accountability, and tips, tools, workbooks.
Basic
1-month productivity coaching
Standard
2-month productivity coaching
Premium
3-month productivity coaching
Comments from previous coaching clients: 
"I highly recommend Nenad as a productivity, time management and accountability coach. In just 2 months of working with him, I've seen significant improvements in my habits and overall efficiency. Nenad teaches various productivity techniques and holds me accountable, ensuring that I follow through on my goals.
He is a fantastic communicator and a great person to work with. He provides personalized solutions, not just generic advice. He truly wants to see his clients succeed and offers guidance and support every step of the way. Thanks, Nenad, for being an outstanding coach and making a positive impact on my life. Highly recommended!"
=> Sign up for accountability coaching sessions with Nenad here. 

Maybe you're not looking for an accountability coach for yourself, but for your clients as part of a paid program?
If so, Sue W. is the coach for you.
Sue W. is a mindset and accountability coach who has an interesting niche: course creators and students.
If you're a course creator, your end goal is not just to provide information, your goal is to educate, enlighten, and make a real difference in the lives of others.
Sometimes this will involve providing support each step of the way to ensure that all your clients and students actually get the full benefit of what you have created for them.
That's where Sue's accountability coaching services come in. 
Sue will take the time consuming work of holding your students by the hand off of your plate so that you can leverage your time and focus on what you do best - creating amazing content and courses.
This can be done one on one with your student(s) or as a group.
On the flip side, if you're a student, Sue provides accountability coaching for you too. She'll be there to ensure that you succeed with any self- study training course you are enrolled in.
Packages: 
Rather than provide a one-size-fits-all approach, Sue will create a package that's specific to you and your needs and what you feel will best support you and your students.
However, the following basic packages can serve as a guide:
Weekly/Semi-weekly Coaching Sessions - 1 on 1 (1 hr)
Weekly/Semi-weekly Coaching Sessions - Group (1 hr)
Weekly/Semi-weekly Accountability Sessions - 1 on 1 (20 mins)
Weekly/Semi-weekly Accountability Sessions - Group (1 hr)
Weekly/Semi-weekly Masterminding Sessions - Group (1 hr)
Comments from previous coaching students: 
"I have had the privilege of being coached by Sue and then working under her guidance facilitating an amazing experience for other students. Sue has an impressive ability to take the 30,000 foot view, see all the pieces, then put them together in an efficient, coherent and relevant package.
I admire Sue and continue to be impressed and inspired by her drive for excellence in whatever she does. Sue really and truly cares that you get what you need and more, whether working alongside her as a fellow coach or being coached by her. It is magical watching her bring it all together." K. McDonald

=> Sign up for Accountability Coaching Sessions with Sue W. here.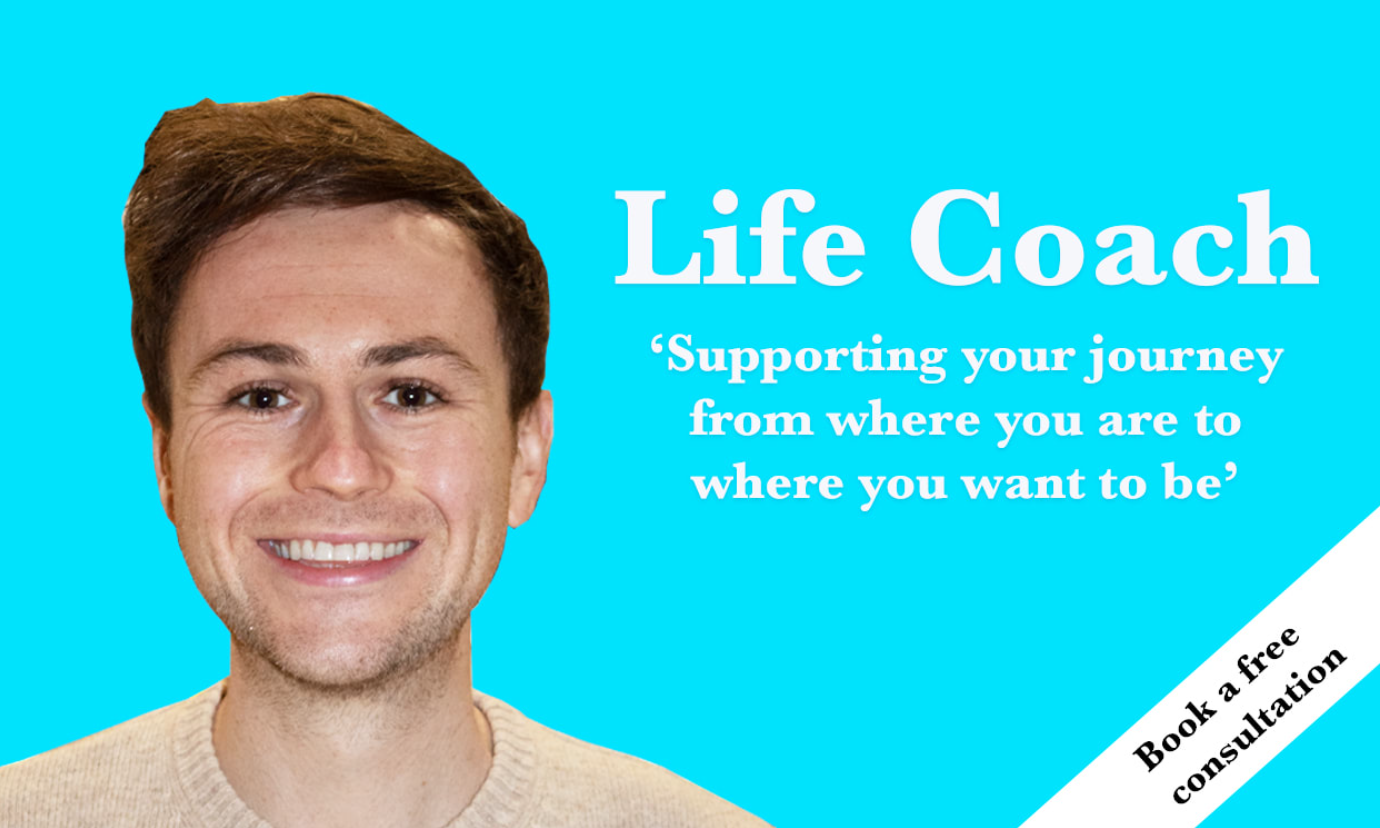 James is a qualified Life Coach & Health Coach from England. 
He's passionate about helping people to achieve their personal and professional goals.
Since completing his coaching certification in Australia, James has worked as a life coach, health & wellness coach, sports coach, mental health counselor and healthcare content writer.
As a qualified coach working to ICF standards; James will provide a safe space where you can explore your goals, behaviors, actions and values. He will partner with you to overcome obstacles and make measurable progress along your road to success.
More specifically, he will support you in: 
Discovering the barriers that are keeping you from success, fulfillment and happiness
Getting clarity around your goals and values
Creating healthy routines and habits
Consistent forward progress towards your career and lifestyle goals
Exploration of your feelings, emotions and dreams
Packages: 
Basic
2x 1 Hour Coaching Sessions

2x 60 minute coaching sessions + unlimited support via messenger app. Set goals and monitor results.
Standard
4x 1 Hour Coaching Sessions

4x 60 minute coaching sessions + unlimited support via messenger app. Goal setting and mindset work.
Premium
8x 1 Hour Coaching Sessions

8x 60 minute coaching sessions + unlimited support via messenger app. Goal setting & self discovery.
Comments from previous students:
"James was a joy to talk to! He helped me clarify my goals and values, and helped me devise a realistic plan to accomplish them. He followed up with me periodically and helped inspire me in my progression to reach my full potential. If you can, definitely invest in your future and in yourself by booking a session with James today!"



=> Sign up for Accountability Coaching Sessions with James here. 

Sudha S. is an International Coaching Federation Accredited Coach who collaborates with people & companies to achieve their personal and professional goals.
Sudha provides a comprehensive approach to help you overcome roadblocks and challenges, create habits, and build a strong foundation for success.
Areas she will help you with: 
Figuring out the biggest challenge you are currently facing and helping you to overcome 
Creating alignmenting with your personal and professional goals and plans 
Mindset framing on the subconscious level
Creating and integrating habits in your Lifestyle
Overcoming limiting beliefs, self doubts, self criticism, fear of judgment and procrastination
Understanding your core values, beliefs
Creating solid accountability 
Comments from previous students: 
"Sudha is truly one of the, if not the best coach I've ever worked with. Everything comes from a place of genuinely thinking of how to help the other person grow. I plan to continue working with her since I'm seeing dramatic changes that I'm more than happy with!"

=> Sign up for Accountability Coaching Sessions with Sudha S. here. 
Noor S. is an International Certified Mindset & Life Coach (CCA & ICF) and a professional engineer with over 9 years of experience. 
As an accountability coach, she works with highly ambitious individuals who are feeling overwhelmed with work and life challenges and need guidance, compassion, and support to accelerate their progress. 
Noor aims to work with you to co-create value and inspire you to explore your true potential. She focuses on concepts related to emotional intelligence, behavior science, positive psychology, and productivity.
Noor will help you: 
Acquire clarity of purpose and self-empowerment to reach your personal or professional goals successfully
Develop resilience and overcome mental & emotional roadblocks
Improve your conflict resolution and

communication skills

, to successfully navigate academic, social and professional spaces
Set up boundaries in personal or professional spaces and become more independent and in control of your decisions and life
Navigate fear of change/transition, be it behavior, relationships, career or location
You can book an introductory call with Noor here - the first 30 minutes are free.
Comments from previous students:
"Noor is an amazing coach with an excellent work ethic. Having worked with more than 5 coaches on Upwork and other platforms, I can confidently say that she is the best coach I have ever worked with. She is not doing it for money, but as a passion to help individuals to become a better version of themselves.
She has an excellent work ethic, empathy, and good knowledge of emotional intelligence. After every session, she gives a summary of the discussion and reminds the client about progress and performance areas to improve."
=> Sign up for Accountability Coaching Sessions with Noor S. here. 
Final Thoughts
Having a friend or family member as an accountability partner is great, but having a professional accountability coach takes it one step further. 
Accountability coaches are able to objectively analyze your situation, identify your blindspots, and provide continuous support to help you reach your goals. 
They won't get tired of hearing your talk about your feelings, emotions, and progress - it's their job!
The best part is that when you reach success, your accountability coach will be by your side to celebrate your wins with you! 
Hopefully you've decided on a coach and you're excited and ready for your first coaching session.
To your success, 
Roli Edema
Related: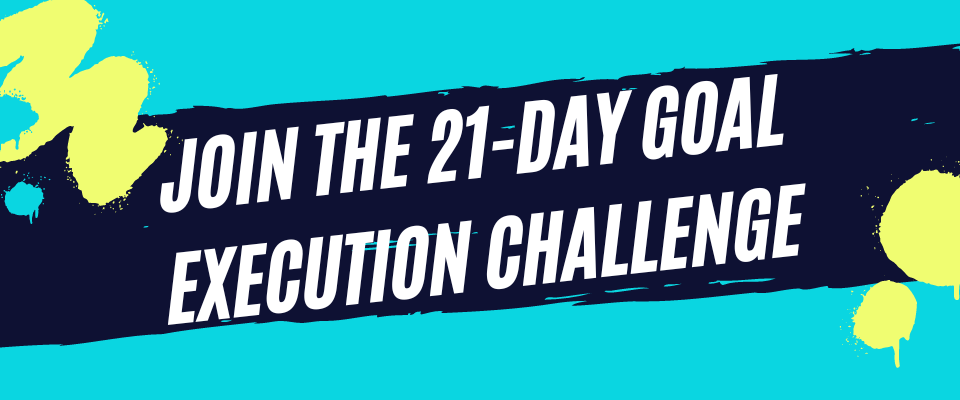 Thanks for reading! If you liked this content, share with a friend:
Dec 09, 23 08:34 PM

Below is a quote from Jhené Aiko's Poetry Book, 2Fish, that is both moving and beautiful. Here's a moment of reflection on the words in the excerpt and the meaning they convey.

Dec 08, 23 08:08 PM

It's an amazing thing to hear a person's life story, read aloud. Here are the best biography audiobooks to give you a peek into different iconic perspectives.

Nov 30, 23 09:41 PM

Would you like to improve your ability to read people? Here are the best body language books that will boost your social intelligence.