Anna Wintour MasterClass Review - Lessons from a Fashion Icon
Looking to enroll in the Anna Wintour MasterClass? Here is my review of this popular masterclass, to help you decide if it's for you.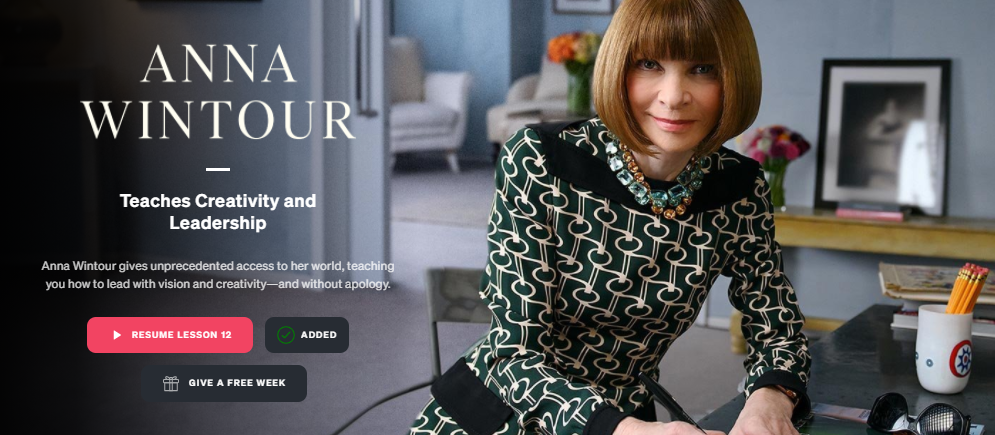 Editor-in-chief at vogue for over 30 years. 
The British-American woman with a bob haircut and heavy black sunglasses. 
Yes, you guessed it - we're talking about none other than the major fashion icon, Anna Wintour. 
In this review, I'll be sharing my thoughts on the Anna Wintour MasterClass I that recently enrolled in and completed, so you can know what to expect if you're planning to take it yourself. 
Who is Anna Wintour?
Anna Wintour (Dame Anna Wintour DBE, in full) is the global chief content officer of Condé Nast and the long-time editor-in-chief of Vogue magazine. 
Her journey in fashion journalism began in England when she worked with two British magazines. She then moved to the US and worked in publications like Harper's Bazaar, New York, and House & Garden.
She eventually became the editor-in-chief of Vogue in July 1988 and played an instrumental role in reviving the magazine, which many had begun to view as a stagnating publication.
Over the span of her extensive career, Wintour has become one of the most influential figures in the fashion industry, widely praised for her eye for bold trends and her support for younger designers.
This post may contain affiliate links. Please read my disclosure for more information.
What is the Anna Wintour MasterClass about?

The Anna Wintour MasterClass is designed to give you a peek into the life of one of the most recognizable women in fashion.
More specifically, you'll watch and learn as Anna discusses her creative inspiration and leadership style. 
The class is 2 hours 36 minutes long, and it includes the following 12 videos: 
Lesson 2: Getting the Work Done: Anna's Management Tips
Lesson 3: Starting Out: Finding Your Voice and Succeeding 
Lesson 4: Inside Vogue: Leading with a Vision 
Lesson 5: Editorial Decision-Making 
Lesson 6: Executing a Vision: Transforming the Met Gala 
Lesson 7: The Power of an Image: Photographers and Models
Lesson 8: Evolving a Brand: A Look Back at Iconic Vogue Covers 
Lesson 9: Designers: What it Takes to Succeed 
Lesson 10: Spotting Designer Talent: CFDA/Vogue Fashion Fund 
Lesson 11: Case Studies: Lessons from Creative Leaders
Lesson 12: Leading with Impact 
As with every masterclass, this class includes high-definition videos, a downloadable workbook (be sure to check this out, it's super useful),  and unlimited access to 100+ classes taught by other top instructors. 

=> Watch a preview of the Anna Wintour MasterClass here. 
Anna Wintour MasterClass Review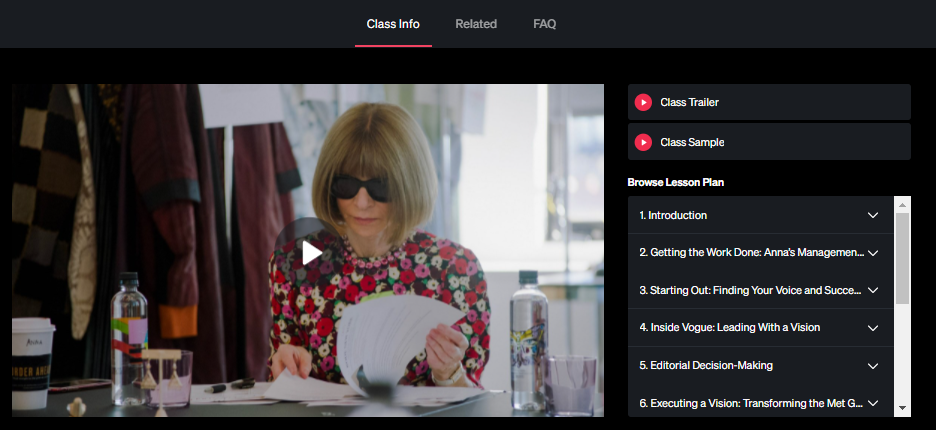 So, let's talk a bit about my experience of this class. 
First of all, let me say that this was the first class I've ever taken on MasterClass. 
The course caught my attention because although I've frequently heard about Anna Wintour and how influential she is, I don't know much about her, and frankly I wanted to see what all of the fuss is about. 
Moreover, if you've been reading my posts for a while, you'll know that I'm deeply interested in all things related to creative thinking, artistic expression, business, and personal development. 
Overall I thought it was an interesting and enjoyable class. There is a fine balance between Anna Wintour's perspective and personal story and practical tips that you can apply in your own career, so it's great for a variety of audiences. 
3 Key Highlights I Took Away from this MasterClass
Anna Wintour's Career Advice
The Anna Wintour MasterClass is perfect for anyone that's thinking of starting a career in fashion. When it comes to the fashion industry, Anna has seen it all, and in this class she openly shares her tips on how to be successful.

She touches on a wide range of topics, such as her thoughts on making a good impression during interviews, interacting with mentors, exploring multiple career paths instead of locking yourself into one, and finding a deeper meaning in what you do.
Her career tips are valuable for young people in various industries because they come from someone who has a lot of experience not only in fashion, but also in life (she's 71!). 

Deeper Insights into the Fashion Industry
If you'd like to know more about the particular processes and procedures that take place in the fashion industry, this masterclass is for you.
You'll be taken along as Anna tackles various projects - such as selecting a Vogue cover - allowing you to gain deeper insights on how she makes decisions and collaborates with her team members. 
One episode even brings you behind the scenes of the 2019 Met Gala, showing you how attention to every detail makes the gala one of the most influential and talked-about events of the year. 
In addition, you'll get to watch as Anna reveals and showcases the work of her favourite designers, models, and photographers, describing the traits that make them stand out to her, and sharing essential tips for surviving as a creative today.
Encouragement to Take Risks and Be Bold
For me, the greatest lesson I took away from this masterclass was the importance of taking risks, both in your personal and professional life.  
Anna stresses it again and again - you've got to be willing to do things that are daring and different from what everyone else is doing. 
Moreover, it's quite hard to miss her passion for self-improvement through continuous learning, meeting new people, travelling, etc. 
If you've been playing it safe and slacking recently, this masterclass will wake you up and invorage you with the creative inspiration you need to step up your game. 
Conclusion: Is the Anna Wintour MasterClass worth it? 

If you're into fashion, then the Anna Wintour MasterClass is definitely worth it. If you're not, then you might find it hard to sit through the whole class, since she walks you through various industry case-studies and major events in her career. 
For me, the masterclass was quite enlightening and opened my eyes to aspects of the fashion world that I was not familiar with before.
I also found Anna's tips on working with others very insightful, because even though she has a reputation for being an intimidating and demanding boss, she evidently knows how to unite people together to work towards a powerful vision.
Overall, this masterclass presented a softer, more sociable side to her that might surprise a lot of people.
But over to you, watch the class and let's see what you think!
=> See the newest classes on MasterClass.
Related: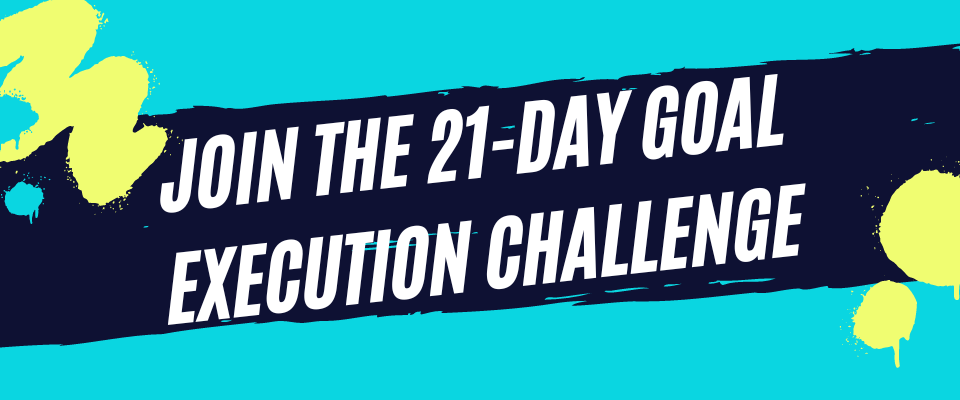 Thanks for reading! If you liked this content, share with a friend:
Dec 09, 23 08:34 PM

Below is a quote from Jhené Aiko's Poetry Book, 2Fish, that is both moving and beautiful. Here's a moment of reflection on the words in the excerpt and the meaning they convey.

Dec 08, 23 08:08 PM

It's an amazing thing to hear a person's life story, read aloud. Here are the best biography audiobooks to give you a peek into different iconic perspectives.

Nov 30, 23 09:41 PM

Would you like to improve your ability to read people? Here are the best body language books that will boost your social intelligence.