Best Biography Audiobooks
10 Best Biography Audiobooks of All Time - Memoirs and More (& Free)
It's an amazing thing to hear a person's life story, read aloud. Here are the best biography audiobooks to give you a peek into different iconic perspectives. 
There's something special about biographies.
Something that makes them so different from any other type of literature or narrative. 
In fact, Benjamin Disraeli, former Prime Minister of the UK once said: 
"Read no history; nothing but biography, for that is life without theory." 
How true.
Biographies often paint a rare, remarkable, and raw portrait of a person's life, with brushstrokes that are unique to the author. 
Below, I've put together a list of the best biography audiobooks to listen to in your spare time.
They're all crafted with an incredible amount of research and presented in an engaging way; some of them are even read by the authors themselves. 
These biography audiobooks will hopefully expand your world and give you a behind-the-scenes glimpse of the lives of various well-known figures - both past and present.
This post may contain affiliate links. Please read my disclosure for more information.
What are the Best Biography Audiobooks? 

Here are 10 of the best biography audiobooks, including autobiographies, memoirs, and intriguing third-party accounts: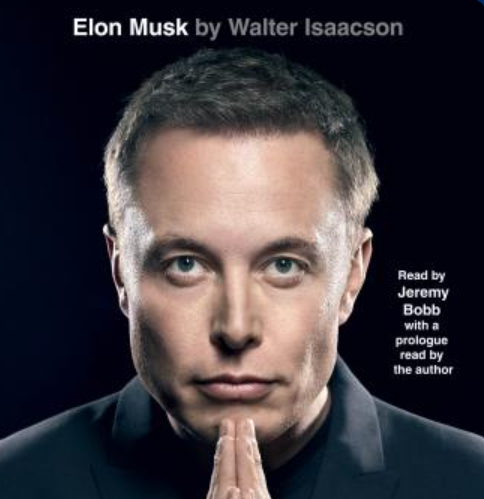 Written by Walter Issacson, this popular biography portrays an astonishingly intimate story of the most fascinating and controversial innovator of our era, Elon Musk. 
For two years, Isaacson shadowed Musk, attended his meetings, walked his factories with him, and spent hours interviewing him, his family, friends, coworkers, and adversaries.
At the beginning of 2022—after a year marked by SpaceX launching thirty-one rockets into orbit, Tesla selling a million cars, and him becoming the richest man on earth—Musk spoke ruefully about his compulsion to stir up dramas.
"I need to shift my mindset away from being in crisis mode, which it has been for about fourteen years now, or arguably most of my life," he said.
Even as he said it, he was secretly buying up shares of Twitter, the world's ultimate playground.
Revealing the tales of triumphs and turmoil of the man who helped lead the world into the era of electric vehicles, private space exploration, and artificial intelligence, this audiobook is worth a listen!
=> Listen to the "Elon Musk": get the free audiobook here. 
American Prometheus is the first full-scale biography of J. Robert Oppenheimer, "father of the atomic bomb". 
It uncovers the life of the brilliant physicist who led the effort to build the atomic bomb for his country in a time of war and who later found himself confronting the moral consequences of scientific progress.
Oppenheimer was the author of a radical proposal to place international controls over atomic materials, an idea that is still relevant today.
Exhaustively researched, this biography is based on thousands of records and letters gathered from archives in America and abroad, on massive FBI files, and on close to a hundred interviews with Oppenheimer's friends, relatives, and colleagues.
=> Listen to "American Prometheus": get the free audiobook here.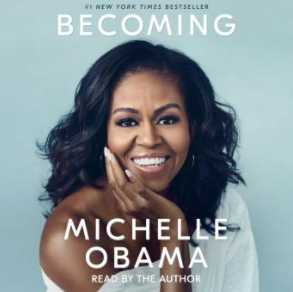 This #1 New York Times bestseller is an intimate and inspiring memoir by former First Lady of the United States, Michelle Obama. 
This autobiography audiobook is narrated by Mrs. Obama herself and invites readers into her world, chronicling the experiences that have shaped her.
We follow her journey, from her childhood on the South Side of Chicago, to her years as an executive balancing the demands of motherhood and work, to her time spent at the world's most famous address.
With honesty and lively wit, she describes the triumphs and disappointments, both public and private, that ultimately lead to her establishing herself as a powerful advocate for women and girls in the U.S. and around the world. 
=> Listen to "Becoming" : get the free audiobook here. 
Discovered in the attic in which she spent the last years of her life, Anne Frank's remarkable diary has since become an irreplaceable masterpiece and an eloquent testament to human bravery.
For two years during the Nazi occupation of Holland, a thirteen-year-old Jewish girl and her family fled their home and went into hiding in the "Secret Annex" of an old office building. 
Cut off from the outside world, Anne's family faced hunger, boredom, the constant cruelties of living in confined quarters, and the ever-present threat of discovery and death by the Gestapo.
This narration of Anne Frank's diary provides a powerful commentary on human courage and frailty, through the vivid experiences of a spirited young woman whose time in the world was tragically cut short.
=> Listen to "Anne Frank: The Diary of a Young Girl": get the free audiobook here.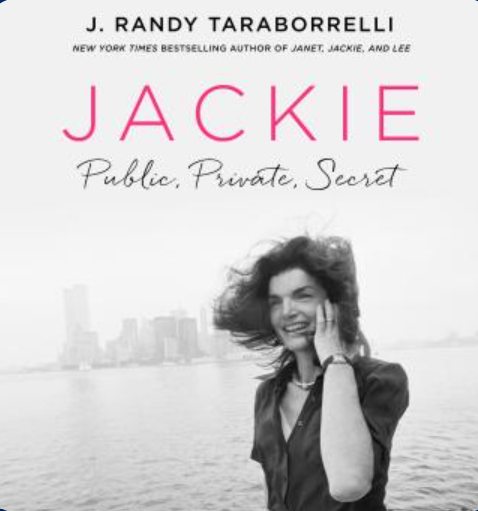 In this audiobook, New York Times bestselling author J. Randy Taraborrelli presents a fresh and often startling look at the life of the legendary former first lady, Jacqueline Kennedy Onassis.
Based on interviews with friends, family, and lovers over a thirty-year period - as well as previously unreleased material from the JFK Library -  Taraborrelli paints an unforgettable new portrait of a woman whose flaws and contradictions only serve to make her even more iconic.
"I have three lives," Jackie told a former lover, "public, private and secret."
In this revealing biography audiobook, listeners will become intimately familiar with all three.
=> Listen to "Jackie: Public, Private, Secret": get the free audiobook.
Wild Swans is a family autobiography of three generations in twentieth-century China that blends the intimacy of memoir and the breadth of eyewitness history.
In this engrossing record of Mao's impact on China, author Jung Chang opens up an unusual window on the female experience in the modern world. 
We gain insights into the life of her grandmother, a warlord's concubine; her mother's struggles as a young idealistic Communist; and her parents' experience as members of the Communist elite and their ordeal during the Cultural Revolution.
As the story of each generation unfolds, Chang exposes listeners to the cycles of struggle and drama experienced by her family and millions of others caught in the whirlwind of history.
=> Listen to "Wild Swans": get the free audiobook here.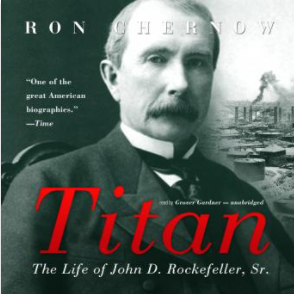 Titan uncovers the life of John D. Rockefeller, Sr., history's first billionaire and the patriarch of America's most famous dynasty.
In this biography audiobook, author Ron Chernow gives us a detailed and insightful history of a man whose true nature has eluded three generations of historians. 
Born the son of a flamboyant snake-oil salesman and a strict mother, Rockefeller became the world's richest man by creating America's most powerful and feared monopoly, Standard Oil - a company that refined and marketed nearly 90% of the oil produced in America.
Rockefeller is known as one of the most controversial businessmen in our history. Critics charged that his empire was built on unscrupulous tactics: grand-scale collusion with the railroads, predatory pricing, industrial espionage, and wholesale bribery of political officials. 
Yet, this account, which is based on unrestricted access to Rockefeller's exceptionally rich trove of papers - goes beyond the stereotype of Rockfeller as a cold-blooded monster.
Rather, it presents a nuanced portrait of a fascinating, complex man, disclosing numerous family scandals, tragedies, and misfortunes that have never before come to light.

=> Listen to "Titan": get the free audiobook here.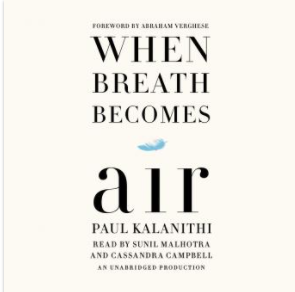 When Breath Becomes Air is the gripping story of an idealistic young neurosurgeon who attempts to answer the question: What makes a life worth living?
At age 36, on the verge of completing a decade's worth of training as a neurosurgeon, Paul Kalanithi was diagnosed with stage IV lung cancer.
One day he was a doctor treating the dying, and the next he was a patient struggling to live. And just like that, the future he and his wife had imagined evaporated.
This memoir audiobook chronicles Kalanithi's transformation from a naïve medical student on a quest for the meaning of life, into a neurosurgeon at Stanford, and finally into a patient and new father confronting his own mortality.
=> Listen to "When Breath Becomes Air": get the free audiobook here. 
The Snowball is a biography audiobook that recounts the life and times of one of the most respected men in the world, Warren Buffett.
The legendary Omaha investor has never written a memoir, yet he allowed one writer, Alice Schroeder, unprecedented access to explore his personal and business life.
In this biography, we find her observations - the result of countless hours spent asking him questions, talking with his family, friends and business associates, opening his files, and recalling his childhood. 
While much has been written on the subject of Warren Buffet's investing style, this book is unique in that it explores his larger philosophy, which is bound up in a complex personality and the details of his life.
=> Listen to "The Snowball": get the free audiobook here.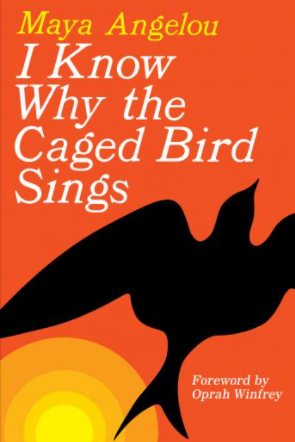 This autobiography audiobook is the debut memoir of American poet and civil rights activist, Maya Angelou.
Here we find a narrative that is all at once joyous and painful, mysterious and memorable - a story that has touched the hearts of listeners worldwide.
Abandoned by their parents, Maya and her older brother Bailey are sent to live with their grandmother and uncle in the small Southern town of Stamps in Arkansas.
There they endure the prejudice of the local community and suffer several racist incidents. Moreover, at eight years old, Maya is attacked by a man many times her age - and has to live with the consequences for a lifetime. 
After struggling with guilt and shame for many years, Maya meets a warmhearted mentor who helps her discover that love for herself, the kindness of others, and the ideas of great authors will allow her to set herself free, at last. 
=> Listen to "I Know Why the Caged Bird Sings": get the free audiobook.
Final Thoughts
I hope you enjoyed exploring this list of the best biography audiobooks as much as I enjoyed compiling it. 
As you can see, there is so much variety in regards to the kinds of experiences we can tune into and benefit from as part of our personal development journey.  
You can listen to the experiences of inventors, artists, businesspeople, and discover useful insights that you can apply in your own creative and entrepreneurial ventures. 
On the other hand, you can listen to memoir audiobooks that share the poignant experiences of individuals who have conquered major challenges in their life and charted out their own path to success.
There's always something to learn, even when it comes to avoiding the mistakes that others have made. 
Which life story will you tap into first? 
=> Get a free biography audiobook of your choice here. 
Happy listening! 
P.S. If you'd like to write a memoir of your own, check out the best memoir writing courses here.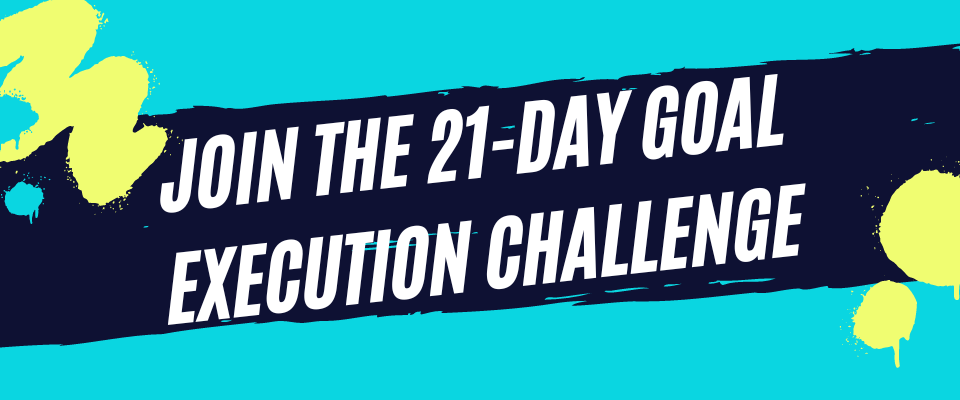 Thanks for reading! If you liked this content, share with a friend:
Dec 09, 23 08:34 PM

Below is a quote from Jhené Aiko's Poetry Book, 2Fish, that is both moving and beautiful. Here's a moment of reflection on the words in the excerpt and the meaning they convey.

Dec 08, 23 08:08 PM

It's an amazing thing to hear a person's life story, read aloud. Here are the best biography audiobooks to give you a peek into different iconic perspectives.

Nov 30, 23 09:41 PM

Would you like to improve your ability to read people? Here are the best body language books that will boost your social intelligence.