Best Digital Painting Courses
7 Best Digital Painting Courses Online to Transform Your Skills
With the sleek and intuitive tools available today, there's never been a better time to get into digital art. Here are the best digital painting courses online.
Looking to learn digital painting? 
Here is a breakdown of the best digital painting courses online. 
These courses are taught by experienced instructors from around the globe who will help you transfer your creative abilities onto this exciting, emerging art form. 
You'll dive deep into topics such as digital sketching and drawing, character design, landscape illustration, Photoshop and Procreate painting techniques, and many other relevant skills.
This post may contain affiliate links. Please read my disclosure for more information.

What are the Best Digital Painting Courses?

Here the best digital painting courses to enroll in online this year:
This best-selling course by Jaysen and Austin Bachelor is the most popular digital painting course on Udemy. 
Even if you have limited knowledge in digital painting and drawing, this course will show you how to create advanced art and build a professional portfolio. 
In fact, the course includes over 60 different projects that will take you from beginner to expert.
There are 18 lessons, during which you will learn: 
Drawing fundamentals
How to use digital brushes
Color & lighting
Still life painting
How to choose color pallets
How to paint textures
Environment and landscape painting
How to paint the human face and head
Photo realistic painting
Character Design
How to build a social media portfolio
You will start right at the basics, by learning how to use the most essential tool in digital painting - the brush.
Once you've mastered drawing fundamentals you will learn how perspective works and how to incorporate it into your art. 
Color choice can be a very difficult part of digital painting since you have millions of choices, but this course will teach you all about color theory and how to choose beautiful color pallets.
Look out for an interesting section at the end where you will learn how to paint from your imagination. There you will be immersed in several creative exercises that will help you think outside of the box. 
Austin and Jaysen are both successful freelance illustrators and they've also included a section with tips on building a portfolio and what art directors are looking for. 
Key course features: 
27 hours on-demand video
2 articles
68 downloadable resources
Full lifetime access
Access on mobile and TV
Certificate of completion
=> Enroll in the Ultimate Digital Painting Course online here.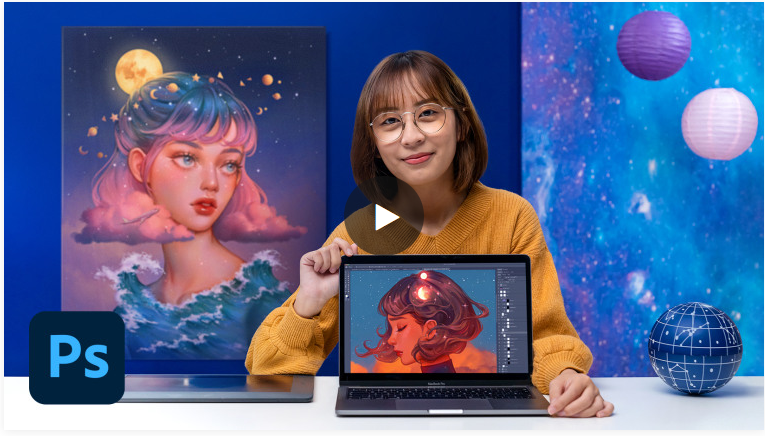 This engaging course on Domestika is designed for professional and aspiring artists who are interested in learning digital portrait techniques, as well as applying a fantasy tone to their work.
The class instructor is Karmen Loh (also known as Bearbrickjia). She is an established fantasy illustrator known for creating a world of delicate, whimsical fantasy portraits on social media.
In this course, Karmen will guide you through the process she uses to create digital fantasy portraits that narrate an ethereal atmosphere.
First, you'll find out how she started out as a concept character artist and pursued her dream to become an independent artist.
Then she'll show you how to use Photoshop and your graphics tablet with precision and skill - so you can confidently configure brushes and create shadows and light with tools such as the smudge tool.
You'll also discover the importance of creating a mood board, how to add fantasy elements to your composition, and how to blend and adjust colors in your portrait to give more life to your characters. 
Course Syllabus: 
Introduction 
Tools and Techniques in Photoshop
Let's Create!
Finishing Touch
Final Project
What you will need: 
Basic drawing skills, with some knowledge in face anatomy illustration
A computer with Adobe Photoshop and a graphics tablet


Key course features: 
19 Lessons (5h 46m)
11 Additional resources (6 files)
Online and at your own pace
Available from the app
Audio: English
Subtitles: English, Spanish, Portuguese, German, Italian, French
Level: Beginner
Certificate upon completion
=> Enroll in the Digital Fantasy Portraits with Photoshop course here. 

In this popular digital painting course on Skillshare, Owner & Illustrator Mimi Chao shows you her full setup, process, and a beginner-friendly version of her workflow using BOTH Procreate and Photoshop. 
You will learn: 
How and why it is worth the jump from traditional to digital painting
Mimi's recommended digital painting tools to get with a limited budget
How Mimi developed her own personal workflow and how you can develop yours
An understanding of the pros and cons between Procreate and Photoshop
Together, you'll make a digital painting and develop a workflow that you can integrate into your own!
Class Syllabus: 
Intro
What We're Doing in Class
Recommendations: Hardware Tools
Recommendations: Software Tools 
My Setup: Procreate
My Setup: Photoshop
My Process: Color and Details 
My Process: Export (+ Extra Photoshop Perks!)
Bonus Example: More Adjustments
Final Thoughts 
This is a short class, it's about 1.5 hours long!
=> Enroll in the Intro to Digital Painting class by Mimi Chao here.

The great landscapes in game design and concept art are precise, fantastic and surreal.
They are created by diligent, efficient digital painting techniques in Photoshop. . . and in this Skillshare class, you'll learn them!
You will discover a step-by-step approach to painting a concept fantasy landscape, covering every part of the process from sketching in Photoshop to the final piece.
You will also learn to see space like an artist, conceptualizing the translation from our real world to the two dimensional.
Key class topics: 
References

- 

Where do you find ideas and inspiration? What should you research? Why is it important to get different kinds of references?
Initial Sketch

-

 You'll learn how to sketch efficiently in Photoshop, considering composition.
Values - You'll explore communicating value in space within your digital painting.
Composition Editing - Recreate the final compositions and split volumes into layers. Learn why using solids is important and why we keep edge information.
Color - You'll add color and discuss basic hues & tones.
Brush Detailing - You'll start the polishing phase by hand-painting details using Photoshop brushes.
Texturing - You will learn how to apply photo texturing to your workflow and how it can help the detailing phase.
Lighting & Effects - You will add final touches by adding cinematic lighting and some small effects and polishes.
In this class, you will efficiently utilize techniques in Photoshop and apply them to create your own unique digital painting of an environment.
You will experiment with light sources and rendering, color choices and depth.
Rather than mimicking work, you will be empowered to create your own concept. You'll end up with a final piece of digitally painted artwork!
The class contains 11 lessons and is about 2 hours long. 
=> Enroll in "Digital Painting: Concept Landscapes" on Skillshare here.

Procreate is an iPad for sketching, drawing, finished illustrations, and painting that total beginners or seasoned professionals can use to make digital art.
Procreate is a bit like a piano. If you know the basics, you can play Twinkle, Twinkle Little Star or, with a little practice, you might play some Beethoven!
In this course, comic book colorist and art instructor Kurt teaches an easy-to-follow method of digital painting from grayscale to color using Procreate.
The aim of the course is to show beginners how to focus on the important parts of digital painting (i.e. value and contrast) without having to worry as much about color at first. 
What you'll learn: 
Uncommon tips, tricks, and shortcuts for navigating the Procreate app
Creative ways to use selections, layer masks, filters, adjustments, and more
How to properly paint colors over a black and white value painting or greyscale painting
Art techniques you'll be able to apply immediately to polish up the fine details in your work
Course requirements: 
iPad (the newer, the better)
Apple Pencil (or a stylus compatible with your tablet)
The Procreate app and basic knowledge of app functionality 
Basic drawing skills to get you started successfully 
Key course features: 
2.5 hours on-demand video
2 articles
6 downloadable resources
Full lifetime access
Access on mobile and TV
Certificate of completion
=> Enroll in the Digital Painting with Procreate online course here. 
Mastering light is a skill that has fascinated artists and illustrators throughout history. 
In this course, visual development artist Samuel Smith shows you how to stimulate light into your work using a simple, logical methodology. 
Samuel has worked as a visual development artist for animations on many commercials, TV shows, and two feature films. Through these projects, he has gained a considerable amount of experience applying Adobe Photoshop to various light settings. 
You'll begin the course by getting to know Samuel, his fascination with light, and the major artists that have influenced his work. 
Next you'll go through the main tools you'll be using on Photoshop and learn key concepts such as the theory behind reflections of light sources and light diffusion. 
As you experiment with different light directions and color ranges, you'll begin painting your first few scenes - a bright sunny day, a cloudy day, and a moonlit scene. 
By the end of the course, you'll have completed five illustrations, layering what you learn in each module to give your pieces more depth and realism. 
Course Syllabus: 
What you will need: 
Basic knowledge of how to work on Photoshop, as well as basic digital drawing skills
A drawing tablet and a computer with Adobe Photoshop installed
Key course features: 
15 Lessons (2h 22m)
18 Additional resources (7 files)
Online and at your own pace
Available from the app
Audio: English
Captions: English, Spanish, Portuguese, German, Italian, French
Level: Beginner
Certificate upon completion
=>
Enroll in the Lighting Principles for Digital Painting course here
.
If you are a student with plans to enter the field of conceptual art and illustration, or you already work in the business and want to improve the marketability of your work, this course is another great option.
In the course, professional concept artist and illustrator Hardy Fowler takes you through the process of creating an amazing digital landscape illustration step-by-step using Adobe Photoshop.
Hardy has designed and painted hundreds of characters, creatures, machines and scenes for numerous entertainment industry clients, and has featured in elite digital art annuals such as Exposé.
By applying what he teaches in this course, you will gain the skills required to work within various exciting industries, including film, video game, print and fine art to name a few.
Here are the topics that will be covered: 
Defining Success - Learn the key features that all successful environment paintings possess.
Sketching – Discover the basics of sketching, including the right way to get started.
Blocking in Color – Learn appropriate ways to use color to define mood, create the illusion of depth and add drama and intrigue to your landscape.
Painting and Polishing – As the final step of the course, your project will be given final touches and the painting completed.
Throughout the class, you'll master skills such as sketching, rough color, basics of perspective and painting skies, refined color, photo texturing, detailing and other techniques that will make your landscape shine. 

Requirements: 
Photoshop and a pen tablet (Wacom Intuos 3 recommended)
Fundamentals will be covered, but a general understanding of art fundamentals and a basic knowledge of Photoshop is recommended
Key course features: 
2 hours on-demand video
4 downloadable resources
Full lifetime access
Access on mobile and TV
Certificate of completion
=> Enroll in the Painting Digital Landscapes online course here. 
Final Thoughts
Thanks for checking out this post on the best digital painting courses online. Of course, the course(s) you decide to choose will depend on your particular learning goals. 
As you learn from these top instructors, you'll learn to optimize your existing digital painting skills or develop them completely from scratch. 
When you consolidate your knowledge and put pen to paper - or in this case, stylus to tablet - the opportunities are endless.
Happy learning!
Related: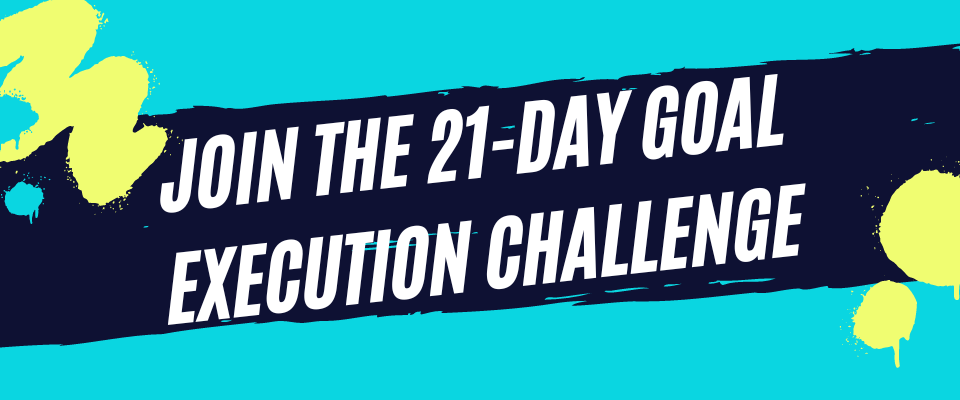 Thanks for reading! If you liked this content, share with a friend:
Dec 09, 23 08:34 PM

Below is a quote from Jhené Aiko's Poetry Book, 2Fish, that is both moving and beautiful. Here's a moment of reflection on the words in the excerpt and the meaning they convey.

Dec 08, 23 08:08 PM

It's an amazing thing to hear a person's life story, read aloud. Here are the best biography audiobooks to give you a peek into different iconic perspectives.

Nov 30, 23 09:41 PM

Would you like to improve your ability to read people? Here are the best body language books that will boost your social intelligence.