6 Best Fintech Courses - Learn about the Technology and Trends (2023)

The future of finance is rapidly changing. Here are the best fintech courses online to learn about emerging fintech technologies and trends.

What comes to mind when you think of the fintech industry? 
Perhaps you think of popular payment companies like PayPal, mobile banking apps like Chime, or even digital currency exchange platforms like Coinbase.
Companies like these are rapidly changing the future of finance, with many traditional banks actively investing in fintech initiatives in order to stay relevant and attuned to customer needs. 
With this is mind, here are the best fintech courses online to learn about and stay updated with this emerging industry.
These courses will increase your understanding of key fintech technologies and trends, helping you master the skill sets that run much of the financial services sector.
This post may contain affiliate links. Please read my disclosure for more information.
What are the Best Fintech Courses Online?
Here are the best fintech courses and certifications to consider enrolling in this year:

This popular specialization course by The Wharton School of business is designed to introduce you to the fundamental building blocks of financial technologies.
Through case studies and hands-on projects, you'll learn the essential components of technology-driven financial strategies, from complex regulations to cryptocurrency to portfolio optimization.
You'll also analyze the changing regulatory landscape and explore the disruptive force of changing payment methods, including topics such as robo-advising, crowdfunding, peer-to-peer lending, and blockchain.
Program Syllabus: 
Course 1: FinTech: Foundations, Payments, and Regulations
Course 2: Cryptocurrency and Blockchain: An Introduction to Digital Currencies
Course 3: Lending, Crowdfunding, and Modern Investing
Course 4: Application of AI, InsurTech, and Real Estate Technology
Key course features:
Shareable Certificate
Earn a Certificate upon completion.
100% online
Start instantly and learn at your own schedule.
Flexible Schedule
Set and maintain flexible deadlines.
Beginner Level
Basic understanding of financial services is recommended. 
Approx. 4 months to complete
English
Subtitles: English, French, Portuguese (European), Russian, Spanish.
By the end of this comprehensive fintech course, you'll be able to make informed decisions about deploying financial technologies, giving you a competitive advantage in business and your career.
=> Enroll in the Fintech Foundations and Applications course here.
In this professional certificate program on edX, you will learn about the world of FinTech and the opportunities and challenges it is bringing around the world.
This course is designed for those working in finance, technology, regulation or FinTech, those studying related subjects, as well as anyone just interested in expanding their knowledge in this exciting area. 
Based on input from leading academics across a range of disciplines, this program will deepen your understanding of the interaction of finance and technology across the financial system.
It will also provide you with insights into the major players, technologies, and emerging business models in the industry.
This program contains the following courses:
1) Introduction to FinTech

Learn from leading academics and practitioners from around the world about the innovations, technology and regulation driving the transformation of finance.
2) FinTech Ethics and Risks
Learn how individuals and organizations can utilize and regulate blockchain, AI, and other FinTech solutions to ensure their adoption does not come at the expense of societal growth.
3) Blockchain and FinTech: Basics, Applications, and Limitations
Understand the design rationale of blockchain technology, its emerging platforms and applications and uncover the limitations and the opportunities enabled by blockchain applications, particularly as it relates to finance.
Key course features:
Expert instruction
3 skill-building courses
Self-paced
5 months: 2 - 4 hours per week
=> Enroll in the edX FinTech Professional Certificate here.
This fintech course teaches you about the origin and use cases of a broad range of financial technologies, so you can effectively utilize them in your career.
The material is conveyed through a storytelling approach that's designed to help you relate to the information presented, increase your understanding of novel concepts, and give you and other learners a shared experience on which to reflect. 
You will learn to:
Explain the difference between legacy payment systems and new innovations in payments
Describe blockchain technology and critique its application in various contexts
Interpret a credit score and identify its determinants
Implement "smart" investing techniques
Program Syllabus:
Course 1: The Future of Payment Technologies
Course 2: Blockchain and Cryptocurrency Explained
Course 3: Raising Capital: Credit Tech, Coin Offerings, and Crowdfunding
Course 4: Innovations in Investment Technology: Artificial Intelligence
Key course features: 
Shareable Certificate
Earn a Certificate upon completion.
100% online courses
Start instantly and learn at your own schedule.
Flexible Schedule
Set and maintain flexible deadlines.
Beginner Level
No prior experience required.
Approx. 4 months to complete
English
Subtitles: English, Arabic, French, Portuguese (European), Chinese (Simplified), Italian, Vietnamese, and more. 
=>
Enroll in the Fintech Innovations Specialization course here
.
This course by Duke University is one of the best fintech courses available online to educate individuals and companies on the legal aspects of financial technology. 
You will learn about various topics including the critical legal, regulatory, and policy issues associated with cryptocurrencies, initial coin offerings, online lending, new payments and wealth management technologies, and financial account aggregators. 
In addition, you will learn the basics of how banks are regulated in the U.S, and how national regulatory agencies are continually adjusting to the emergence of new financial technologies. 
Course Syllabus:
Week 1: Welcome to FinTech Law and Policy, The Evolving Relationship Between FinTechs, Regulators, and Traditional Financial Institutions
Week 2: Cryptocurrency and Initial Coin Offerings
Week 4: Banking Regulation in the U.S.
Week 5: FinTech Payments, Wealth Management, and Account Aggregation
Key course features: 
Shareable Certificate
Earn a Certificate upon completion
100% online
Start instantly and learn at your own schedule.
Flexible deadlines
Reset deadlines in accordance to your schedule.
Beginner Level
Approx. 11 hours to complete
English
Subtitles: Arabic, French, Portuguese (European), Chinese (Simplified), Italian, Vietnamese, Korean, German, Russian, Turkish, English, Spanish
=> Enroll in the FinTech Law and Policy online course here.
This fintech course by the Massachusetts Institute of Technology takes a slightly different approach from the others on this list.

Interestingly, the course shines a spotlight on two major events: how financial regulation responded to the Global Financial Crisis of 2008, and how subsequent reforms have influenced the ongoing responses to the financial implications of the COVID-19 pandemic.
You will learn about:
Goals and limitations of financial regulation
Vulnerabilities prior to the 2008 Global Financial Crisis and subsequent reforms
Types of policy tools used to prevent weak institutions and financial instability
Applications to fintech and the recent COVID pandemic
By the end of the course, you will be able to identify the precursors and vulnerabilities that give rise to financial crises.
You'll also gain a deeper understanding of the conditions under which regulation would make the financial system safer and more efficient and when it could be counterproductive.
Key course features:
Effort: 6-10 hours per week
Course type: Instructor-led on a course schedule
Certificate available upon completion
=> Enroll in the MIT Fintech and Financial Regulation course here.

The University of Cape Town's specialization will give aspiring entrepreneurs the tools to understand the technological innovations and challenges the financial services industry faces in the emerging market context. 
Through real-world case studies, you will learn the specific emerging economies environment within which innovation can take place, and discover how fintech can unlock growth on a massive scale.
In this course, you will learn to:
Analyze the rise of fintechs in the context of the changing global regulatory framework
Review an existing fintech company and assess whether the technology application is an appropriate solution
Identify the key elements of creating a successful fintech startup through interviewing an entrepreneur
Develop your own business model canvas and pitch for your startup idea
Program Syllabus:
Course 1: Financial Regulation in Emerging Markets and the Rise of Fintech Companies
Course 2: How Entrepreneurs in Emerging Markets can master the Blockchain Technology
Course 3: Building Fintech Startups in Emerging Markets
Course 4: Capstone Course: Start Up Your Fintech Future
This fintech course is particularly suited for entrepreneurs or aspiring entrepreneurs who want to learn how they can harness the power of financial technology and innovative thinking in an emerging market.
=> Enroll in the University of Cape Town Fintech Startups course here.
Final Thoughts
Thanks for checking out this article on the best fintech courses that are currently available online. These courses will push you out of your comfort zone and increase your understanding of the various ways that financial technology is shaping our world today.
Additionally, all of the above courses come with fintech certifications, which can be a great asset to your resume and help you stand out to potential employers. 
So consider which of the above courses would be most suitable for your needs and schedule - and make a commitment to your learning! Within just a matter of weeks or months, you can become a fintech expert and start applying your knowledge in a meaningful way. 
Related: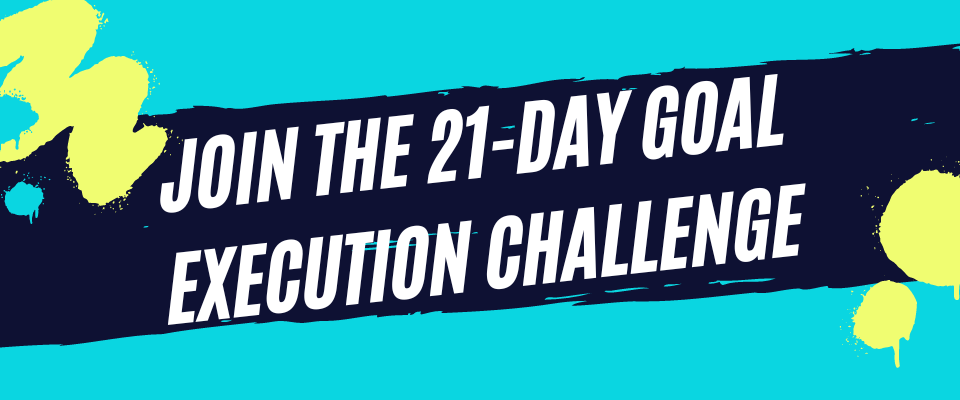 Jan 31, 23 09:08 AM

Looking to merge your interests in art and technology? Here are the best creative coding courses online to teach you this exciting, in-demand skill.

Jan 23, 23 04:40 PM

What can science teach us about promoting wellbeing? Here are the best positive psychology courses online with practical applications for everyday scenarios.

Jan 11, 23 09:27 AM

Here are the best proposal writing courses online to help you create a proposal that's compliant, complete and compelling.
If you can see this,  please share this post with the buttons below :)