Stress Management Courses
6 Best Stress Management Courses to Keep You Calm and Centered (2023)
Here are the best stress management courses online to provide you with strategies to help you find calm in this chaotic world. 
When you're stressed, what strategies do you use to cope?
If you're a coach, what frameworks do you recommend to help others?
Here is a list of the best stress management courses to support you in effectively handling the ups and downs of everyday life.
These courses are great because they are taught by expert instructors who provide a clear explanation of the causes of stress and how exactly these physiological reactions occur in the body.
Once this foundation has been laid, you'll be taught helpful techniques to guide you through the various types of stressful situations you're likely to encounter. 
This post may contain affiliate links. Please read my disclosure for more information.
What are the Best Stress Management Courses Online?

Here are the best stress management courses and classes to enroll in online:
When it comes to stress management skills, your current role - whether that be a CEO, a newly hired employee, a student, a parent, a health educator… makes no difference.
You are a human first. You are one of the millions of people around the world suffering from stress, anxiety, and burnout.
The Stress Detox is a course by public health consultant Ritu Riyat that shows you how to identify your own stressors and develop personalized stress management strategies.
As Ritu points out, eliminating stress is NOT the goal. You need a healthy dose of stress to drive you to look, feel, and perform better.
The million dollar question is: what's healthy and what's not?
This course will guide you through the 3D Framework (Develop, Discover, Do) to help you strategically manage stress and stay in the "zone". 
You will learn how to:
Define stress, distress, and eustress.
Identify the hormones involved in the stress response.
Describe the stress spectrum.
Determine why it's important to develop self-awareness of stress and how meditation can help.
List the physical, mental, emotional, and behavioral symptoms of stress.
Explain the gender-based differences observed in how we handle stress.
Describe strategies that help handle the physical, mental, and emotional sides of stress.
Recognize the role managers play in workplace stress.
This course is perfect for busy professionals looking to level up their human potential, access untapped energy, and discover strategies to manage stress. 
Additionally, the course is full of practical activities and worksheets that show you how to create an action plan for taking care of yourself before, during, and after stress occurs.
Key course features: 
1 hour on-demand video
1 article
9 downloadable resources
1 practice test
Full lifetime access
Access on mobile and TV
Certificate of completion
NASBA CPE credits: 1.8

=> Enroll in the Stress Detox online course here. 
Stress is Optional is an engaging stress management class that's offered on CreativeLive, the world's largest live streaming education platform.
The course is taught by Dr. Cynthia Ackrill, a nationally recognized stress expert and leadership coach. 
Based on insights from stress management research and positive psychology, this course will show you how to free yourself from the toxic thoughts and feelings that stand in the way of the life you want.
First, this course will increase your understanding of the physiological impact of stress. Then, you'll discover useful techniques for minimizing the disruption it can have on your body and life.
A few key lessons include:
Guided Visualization of Stress
Know Your Stress Dashboard
Create Habits of Mindfulness
The Human Operating System
Creating New Habits to Fight Stress
Why You Should Put Up Guardrails
Fine Tuning Habits of Resilience 
Key course features:
32 Video lessons in HD
15h 2m of class content
Exclusive bonus content
Lifetime access, anywhere, anytime
Streaming and offline access on desktop and mobile
Offline sync with iPhone & iPad apps
100% satisfaction guarantee
The overall goal of this class is to help you develop a framework for evaluating your stress levels and your behavioral responses, so you can identify cues that will enable you to get back on course.

=> Enroll in the Stress is Optional Online course here.

The modern work environment is characterized by rapid change, a greater sense of competition, and information overload.
How can you deal with such performance pressures while maintaining a sense of meaning and purpose in your life? 
This course by Macquarie University takes a detailed look at the nature of the stressors and demands you face at work, and how you can build personal resilience in a balanced, healthy way.
You will learn how to:
Critically evaluate the nature of work stress and approaches to manage stress
Reflect on personal sources of stress in the extent of personal resilience
Apply strategies and skills for enhancing resilience to a variety of situations when managing yourself and others
Course Syllabus:
Week 1: The nature of stress and resilience
Week 2: The sources of stress
Week 3: Approaches to deal with stress
Week 4: Building resilience
Week 5: Managing oneself effectively: Values and goals
Week 6: Managing oneself efficiently: Time and personal organization
Key course features: 
Shareable Certificate
Earn a Certificate upon completion
100% online
Start instantly and learn at your own schedule.
Flexible deadlines
Reset deadlines in accordance with your schedule.
Approx. 17 hours to complete

=> Enroll in the Build Personal Resilience online course here.
This comprehensive Udemy course teaches you how to deal with stress properly so you can relieve anxiety and improve your overall health.
In the course, you'll be introduced to a fresh perspective on relaxation and be provided with powerful, all-natural relaxation exercises to relieve stress and remove the barriers to your natural state of peace.
You will learn how to: 
Maintain composure in stressful situations
Trade in unhealthy stress management strategies for healthy ones
Decompress in less than 5 minutes
Use acupressure for stress relief from travelling, working at a computer, studying, physical work
Use breathing techniques to control stress levels & maintain peace of mind

The course will also answer vital questions such as:
What is the simplest way to be calmer, to relax, to reduce stress?
How do I develop stress management skills?
What are some healthy alternatives to drinking alcohol?
What are the benefits of stress management?
Key course features:
2 hours on-demand video
3 articles
13 downloadable resources
Full lifetime access
Access on mobile and TV
Certificate of completion
The relaxation techniques you'll learn in this course are all-natural and focused on addressing stress at its core - not just hiding the symptoms!
=> Enroll in the Stress Management Techniques online course here.
This free stress management class by Alison will show you how to apply stress management principles and coping strategies in real-life scenarios.
You will learn about: 
How to use exercise to reduce stress
The differences between problem-focused and emotion-focused coping strategies
What autogenic training is, and its role in stress management
Why images are used in relaxation techniques  

By the end of the course, you will be able to select and use the best possible tools for different stressful situations.
The knowledge you gain can be implemented right away, enabling you to see immediate positive impacts on your daily productivity and happiness. 
Key course features:
Duration: 1.5-3 hours
Certificate included
Publisher: National Programme on Technology Enhanced Learning
Accreditation: CPD
=> Enroll in the Techniques for Coping with Stress online course here.
This popular stress management course is offered on Coursera by the Yale Center for Emotional Intelligence. 
It's designed to provide participants with the knowledge, skills, and strategies to understand and manage their emotions and those of others.
Though the course is primarily aimed at teachers and school staff, the stress management techniques it contains are applicable across a wide range of scenarios.
Course Syllabus: 
Week 1: Introduction to SEL and Why Emotions Matter
Week 2: Identifying Our Emotions
Week 3: Managing Our Own Emotions with Action Strategies
Week 4: Managing Emotions by Shifting How We Think
Week 5: Becoming a Culturally Responsive Emotion Scientist
Week 6: Identifying Others' Emotions
Week 7: Helping Others Manage Emotions
Week 8: Making a Commitment to Lasting Change
Key course features: 
Shareable Certificate
Earn a Certificate upon completion
100% online
Start instantly and learn at your own schedule.
Flexible deadlines
Reset deadlines in accordance with your schedule.
Beginner Level
Approx. 10 hours to complete
This course is highly recommended for educators, businesspeople, and really anyone who interacts with many different personalities and perspectives on a daily basis.

=> Enroll in the Managing Emotions in Times of Uncertainty course.
Final Thoughts
Thanks for checking out this post on the best stress management courses online. Of course, the particular course(s) you choose will depend on your particular areas of interest and learning goals. 
These popular stress management classes are designed to engage you in various self-analysis exercises and activities, enabling you to bring the material to life in a meaningful way.
As you put what you learn into practice, you'll find yourself mentally and physically equipped to defuse the usual triggers of your stress before they even escalate. 
Happy learning!
Related: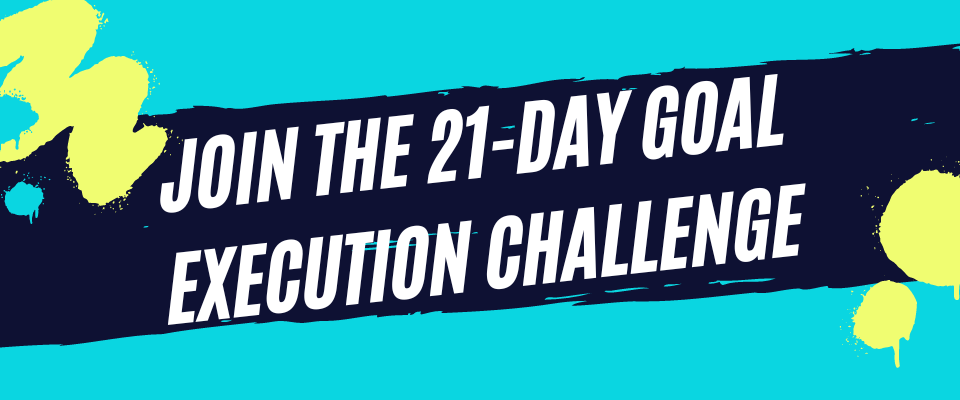 Thanks for reading! If you liked this content, share with a friend:
Dec 09, 23 08:34 PM

Below is a quote from Jhené Aiko's Poetry Book, 2Fish, that is both moving and beautiful. Here's a moment of reflection on the words in the excerpt and the meaning they convey.

Dec 08, 23 08:08 PM

It's an amazing thing to hear a person's life story, read aloud. Here are the best biography audiobooks to give you a peek into different iconic perspectives.

Nov 30, 23 09:41 PM

Would you like to improve your ability to read people? Here are the best body language books that will boost your social intelligence.