7 Books about Fearlessness That Will Change Your Life
Overcoming fear is often about flipping a mental switch. Here are the best books about fearlessness to help you in moments when you feel gripped by fear.
Fear is a powerful emotion. 
But like any other powerful emotion - it doesn't have to overwhelm you - you can actually use it to your advantage when you know how. 
With that in mind, here are the best books about fearlessness to help you get back on your feet when you feel overpowered by fear. 
These books will remind you of the things we all know but forget sometimes, as well as new perspectives and insights on fear that will completely change your outlook on that four letter word.
This post may contain affiliate links. Please read my disclosure for more information.
What are the Best Books about Fearlessness?
Here are the top books on fearlessness to read if you want to conquer your fears:
1. Fear Less: How to Win Your Way in Work and Life
Fear Less is an iconic book about fearlessness by  Dr Pippa Grange, a doctor of sports psychology and a culture coach working across elite sports and business internationally.
As Head of People and Team Development at the Football Association, she worked closely with the England team for the World Cup in 2018. 
In this book, Dr. Grange shows all of us how, by starting to live with less fear, we can find our real passions and deeper fulfillment.
She encourages us to replace stress with courage, by letting go of perfectionism and anxiety, and living with open hearts rather than clenched fists.
This type of success isn't about trophies or beating others, it's about winning at the very deepest level: winning from within.
Read this book: get hard copy on amazon | get the free audiobook 
The Confidence Gap is a book that outlines simple techniques for dealing with fear and self-doubt, drawn from Acceptance and Commitment Therapy (ACT), a cutting-edge form of cognitive-behavioral therapy. 
In the book, Russ Harris offers a surprising solution to low self-confidence, shyness, and insecurity: Rather than trying to "get over" our fears, he says, the secret is to redefine our relationship with them.
Paradoxically, it's only when we stop struggling against our fearfulness that we begin to find lasting freedom from it. 
In the book, you'll learn how to:
Free yourself from common misconceptions about what confidence is and how to build it
Transform your relationship with fear and anxiety 
Clarify your core values and use them as your inspiration and motivation 
Use mindfulness to effectively handle negative thoughts and feelings
This book is unique from others on the list in that it shares ideas related to Acceptance and Commitment Therapy, so if you're interested in learning more about that, definitely check it out!
Read this book: get hard copy on amazon
Are you afraid of making decisions, negotiating a raise, committing to a relationship, going on an interview, facing the future?
If so, you're not alone. Fear seems to be epidemic in our society.
We fear changing plans, we fear staying stuck. We fear failure, we even fear success!
In this popular book on fearlessness, American psychologist Dr. Susan Jeffers teaches dynamic techniques for turning fear, indecision, and anger into power, action, and love.
As you read, you'll learn how to:
Let go of negative programming
Raise your level of self-esteem
Become more assertive
Create more love, trust, and enjoyment
Through the process Susan has laid out, you'll discover that fear is simply a fact of life, not a barrier to success. You can feel the fear and do the thing anyway!
Read this book: get hard copy on amazon | get the free audiobook
On Becoming Fearless is a book by Greek American businesswoman Ariana Huffington, co-founder of The Huffington Post. 
Watching her daughters in their teenage years, Ariana observed how young women are losing themselves while trying to gain approval from peers, grown-ups, and the overheated pop culture that surrounds them.
In the book, she examines the ways in which fear affects the lives of women, and the steps anyone can take to conquer fear.
Through stories drawn from her own and others' experiences, Huffington points toward the moments of extraordinary strength, courage, and resilience that result from overcoming fear.
As Huffington explains, whatever it is that frightens you has frightened someone before you.
Fear is universal. It touches everyone - but it clearly doesn't stop everyone. So it doesn't have to stop you. 
Read this book: get hard copy on amazon
How have you ever thought of fear as a gift? 
According to American author and security specialist Gavin de Becker, that's exactly how we should view this powerful emotion.
De Becker has made a career of protecting people and predicting violent behavior.
His firm handles security for many of the leading figures in Hollywood and Silicon Valley, and his computerized risk-assessment system helps analyze threats to members of Congress and the Supreme Court.
In this interesting book, De Becker explains how you can protect yourself by learning how to trust - and act on - your instincts. 
A how-to book that reads like a thriller, this is the kind of book that could literally save your life. 
Read this book: get hard copy on amazon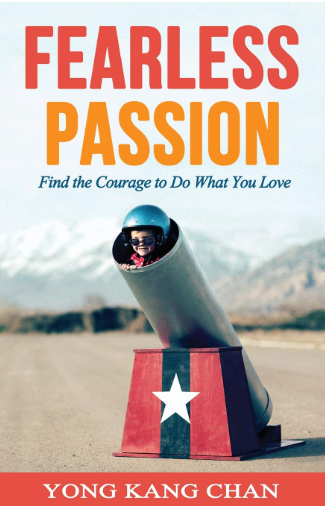 Feeling miserable with your job, but can't bring yourself to quit?

If so, this book on fearlessness is for you. 
Fearless Passion is a book by Yong Kang Chan, author of The Nerdy Creator, that has one key purpose: to inspire you to do what you love and not let fear hold you back.  
In the book, you will learn to: 
Uncover hidden fears that are holding you back
Change your perspective and overcome your fear
Break free from the job you hate
Make a smooth career or job change
Identify what you love to do
Build skills for your next job by using your passion
Life is too short to spend every night dreading the next day of work, and every morning feeling drained and unmotivated for the day ahead.
Whether your goal is to find a job that's more inline with your interests, change careers completely, or start your own business, this book will show you how to free yourself from self-doubt and fear so you can build your dream life.
Read this book: get hard copy on amazon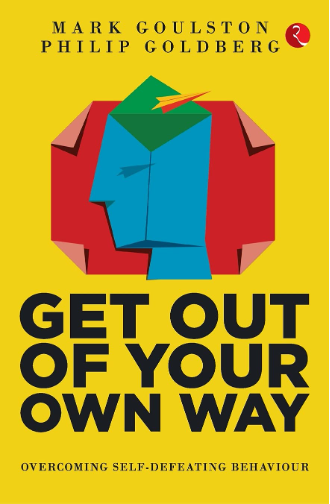 Fear-driven self-defeating behavior is one of the most common reasons why people seek psychotherapy.
One of the greatest tragedies you can experience is to come to the end of your life and realize that it has not been everything you'd hoped it would be.
In Get Out of Your Own Way, authors Dr Goulston and Goldberg unmask deep-seated self-defeating behaviors and share science-backed strategies for gaining victory over such behaviors.
Through anecdotes and usable insights drawn from twenty years of psychiatric clinical practice, you'll discover ideas that have helped thousands of patients overcome pain, fear, and confusion - to approach life's challenges with dignity, courage, and even humor.
The goal of this book is to show you the ways in which you might be acting as your own worst enemy - so you can ultimately become your own best friend.
Read this book: get hard copy on amazon | get the free audiobook
Final Thoughts
We all face the same choice in life: whether we will control our fears, or let our fears control us. 
While we can't eradicate fear completely, the above books on fearlessness show how you can develop a healthy amount of fear that helps, rather than hinders you on the path to reaching your goals. 
Since fear is an emotion that we all frequently experience, it's worth keeping your favorite books about fearlessness around, so you can access the reminders as often as you need. 
Happy reading!
Related: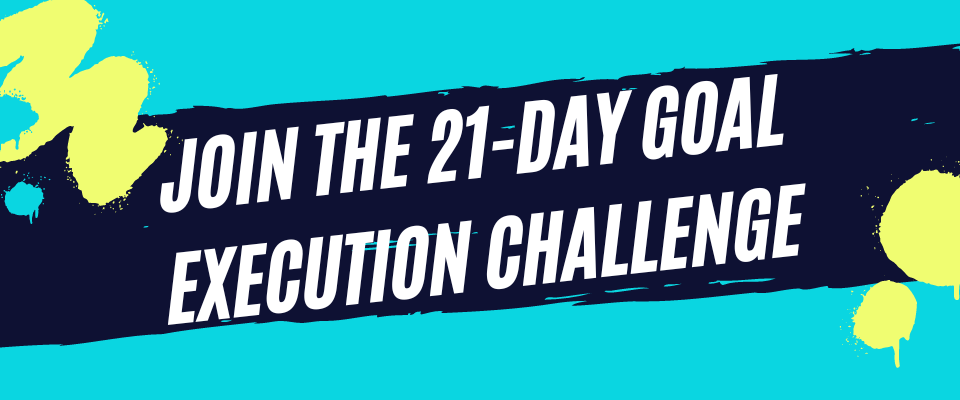 Thanks for reading! If you liked this content, please share below:
Sep 19, 23 07:31 PM

Would you like a stronger mind? Life can be confusing and intense, and that's why training your mind to be stronger than your feelings is crucial.

Sep 18, 23 06:05 PM

Looking for the perfect psychology-themed present for a college student? Here is a roundup of the best gifts for psychology majors.

Sep 16, 23 05:54 PM

Looking for the perfect period table of elements gift? Here are the best periodic table gifts that will spark a reaction from chemistry enthusiasts.