Crossiron Mills Mall

Cross Iron mills mall is a huge shopping  mall located in northern Calgary in Alberta Canada, towards the city of Airdrie. It has 100 outlets and 200 stores. Recently I spent a weekend in Airdrie with my family and we enjoyed a shopping trip at Crossiron mills mall. This is my review on the shopping center and my experience shopping there.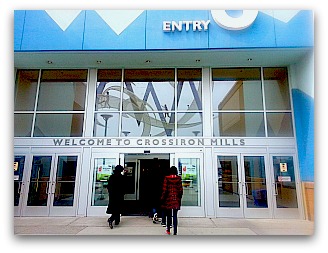 All About My Shopping Trip Near Airdrie

 One afternoon, myself and my family decided to do a bit of exploring and go on a shopping trip in the northern Calgary. We were looking for a good mall around near our community where we could find some nice deals and good quality clothing.
So  we drove from south-west Calgary to Cross Iron Mills Mall and the journey  took about 40 minutes. It was a rainy day but as all eager-shoppers know,  that doesn't really matter when you are inside a shopping mall! Some even say that it is better to go shopping  when its raining  and save the sunshine for when you've got outdoor plans. The shopping center was bigger than I had imagined and I was quite pleased with the selection of shops available.
This is what I enjoyed about the shopping mall:

My Review on Crossiron Mills Mall

Going to Crossiron Mills Mall was a brilliant shopping experience for me, one of the best I've had in Calgary. I don't think you could easily get bored shopping there as there as so many shops to visit.
I think there is a nice range of shops to suit every customer need, I mostly visited the women's fashion shops and there were a great range of products that appealed to me and there were also quite a few sales available.
At Crossiron Mills Mall you can find shops for casual everyday wear and also for more formal dress clothes. The store we did the most garment shopping in was Laura. I wanted to purchase some decent smart dresses, tops and skirts and there was plenty on offer. It was actually my first time shopping at Laura, and I very much enjoyed it. The nice thing too was that we were able to get the Laura privilege membership card and save 10% on everything, same day.
I instantly fell in love with the Arnold Churgin Outlet (again my first) time. There was a great selection of so many stylish shoes, that as soon as I walked in I felt contented and happy. The shoes were quite pricey, but for the quality- totally worth it. I purchased a beautiful pair of  Jessica Simpson black stilettos that were surprisingly comfortable  and my sister bought a nice pair of beige textured designer heels. As you can imagine we both left the shop with smiling faces!
We also went into Carlton Cards and It was amusing and quite pleasant to look through the wide selection of cards  for every occasion that they had. We were able to make use of a good deal that was on, we were able to purchased a number of cards (about 6) and got 3 for free which was good.
Of course we went in and out of many different shops, (although only a small fraction of the amount of stores at Crossiron Mills Mall) but those were the highlights for me.

Another thing I liked about the mall was the fact that although there were lots of people shopping, the stores never felt too crowded, especially considering that I was there on a Saturday afternoon, which is normally rush hour.
The food court at Crossiron Mills Mall was brilliant. There were so many places to choose to have our meal at. You can find the restaurants available in the mall, in my list of stores below.
Prior to visiting the stores, we started off our shopping adventure  by making our way to Jugo Juice and I got a delicious and fresh banana and chocolate smoothie that energized me for my afternoon of shopping ;)
For lunch we went Teriakyi Experience  and let me tell you, it was an amazing experience. I ate a marvelous hot spicy coconut kind of curry with fresh white rice.. and it was perfect. The dish also included bamboo, which was another first for me but actually quite tasty. Now I know what I must be like to be a panda, haha.
So that was how we ended our shopping trip at Crossiron Mills Mall. The weather had brightened up by the time we were done and we had a nice drive to the hotel in Airdrie where we were staying.
And that's what I love about shopping, you can have a really great time when your out and about in different stores, but the icing on the cake is when you get home and get to go through all the things that you purchase!
Coming up soon, I will be writing about my experience in the hotel in Airdrie, so look out for that.
So my friends, I would totally recommend visiting this great shopping center, Crossiron Mill Mall. I had a wonderful time there and I think its a great place for families and eager-shoppers alike, to go shopping.
So below is a list of the stores available at Crossiron Mills Mall, that you may like to look through.
Have a Great day,
Roli Edema.

What Stores Are There At Crossiron Mills Mall?

These are the shops you can go to when you visit Crossiron Mills Mall:
#Selfie+(Cart)

A&W

Access

Addition Elle

Adidas

Aeropostale

 

Aldo

 

Aldo Accessories

 

Alia 'N' Tanjay

 

All About Hair (Cart)

 

American Eagle Outfitters

 
Ann-Louise Jewelers

 

Arby's

 

Ardene

Arnold Churgin 

Outlet

 Bamboo Essentials (Cart)

 

  

Banana Republic Factory Store

 

Bass Pro Shops Outdoor World

 

Bath & Body Works

Bed Bath & Beyond

 

Bell World

 

Below the Belt

 

Ben Moss Jewelers

 
Bench


Bentley Outlet

 

Bluenotes

 

Boathouse

BODO Wellness Technology

Body Mods Cart

Bootlegger

Boston Pizza

Bourbon Street Grill

Brooks Brothers Factory Store

Browns Shoe Outlet

Build-a-Bear-Workshop

Calvin Klein

Capz

Carlton Cards

Carters | OshKosh Babies and Kids

Case Mogul (Cart)

Checkered Flag Auto Sales (Simulator)

Claire's
Cleo
COACH Factory
COACH Men's Factory
Crocs
Crepe Delicious
CST Consultants
Culture Craze (Cart)
Danier Factory Outlet
DelSol (Cart)
Denim & Smith Barbershop
Dippin' Dots/ Sputnik
Disney Store
Distribution G&G Cart
DKNY
DSW - Desginer Shoe Warehouse

Dynamite

EB Games
Ecco Shoes
Engraving by Tick Tock (Kiosk)
Essence
Famous Wok
FIDO
Fionn MacCool's
Foot Locker
Forever Toys
Fossil
Freshly Squeezed
Gap Factory Store
Garage
General Nutrition Center
GEOX
Glamour Secrets Beauty Superstore and Salon
Globo Shoes
Godiva Chocolatier
Guess Accessories
Guess Factories
Guitarworks
Gymboree
H & R Block (Kiosk)
H&M
Hallmark
HMV
HomeSense
Hugo Boss Factory Store
Indigo

International Clothiers Factory
International News
IZOD
Jack and Jones
Jersey City
Jimmy the Greek
Joe Fresh
Johnson and Murphy Factory Store
Jones New York
Journey's
Jugo Juice
Justice
Kernels
KFC
KIXS Sneaker Boutique
Koodo
Koryo BBQ
La Prep

La Senza
La Vie en Rose
Lacoste Outlet
Laura Superstore
La Chateau
LensCrafters/Calgary Vision Care
Levi's Outlet
Little Box (Cart)
Little Burgundy
Lucky Brand Jeans Outlet
LUSH Fresh Handmade Cosmetics
Marble Slab Creamery
Massage Stop
Melanie Lyne
Mica Beauty (Cart)
Michael Hill Jewelers
Michael Kors Outlet
Mobile Snap (Cart)
Motherhood Maternity
Mt. Everest Accessories (Cart)
Murdawg Apparel
Nathan's Famous
Naturalizer
New York Fries
Nine West Shoes Studio
No Excuses Perfume Outlet
Oakley Vault
Oksana's Special Event Fashion
Payless Shoesource
People's Jewelers
PINK by Victorias Secret
Power Ion Bracelets (Cart)
Premier Spa Boutique
Pro Hockey Life
Proactiv (Cart)
PUMA
Purdy's Chocolates
Quicksilver Factory Store
Quits ETC.
Reebok
Revolve Furnishings
Ricki's
Rocky Mountain Chocolate
Rogers Plus
Roots 73 Outlet
Royal Doulton
RW&CO
Saje Natural Wellness
Samsonite
Saneal Cameras
Sbarro
Second Cup
Second Specs (Kiosk)

Shoe Warehouse
Showcase
Silla Designs (Cart)
Silvercity Cinemas and Xscape Entertainment Center
Skechers
SML Entertainment
Soft Moc Shoe Rack
South St. Burger
Sport Check
Spring Outlet
Starbucks
Stitch It Clothing Operations
Stokes
Style In Shades (Cart)
Subway
Sully's
Sunglass Hut
Suzy Shier
Swarovksi
Sweetwater
Swimco
Taco Bell
TBooth Wireless
Teavana
Telus
Teriyaki Experience
Thai Express
The Body Shop
The Children's Place
The Running Room
The Shaving Kit (Cart)
The Shoe Company
The Source
THEFACESHOP
Tim Hortons
Tim Hortons Express
Tip Top Tailors
Tommy Bahama
Tommy Hilfiger Outlet
Town Shoes Outlet
Toys 'R' Us Babies 'R' Us
True Religion Brand Jeans Outlet
Umi Sushi Express
Underground Clothing Last Stop
Urban Planet
Van Heusen Outlet
Vans Outlet
Villa Madina
Vine Vera (Cart)
Virgin Mobile
Visionquest Eyewear
Watch It!
Watch Station
West 49 Outlet
Winners
WIRELESSWAVE
Wow! Mobile Boutique (Kiosk)
XXI Forever
Yogen Fruz
Zumiez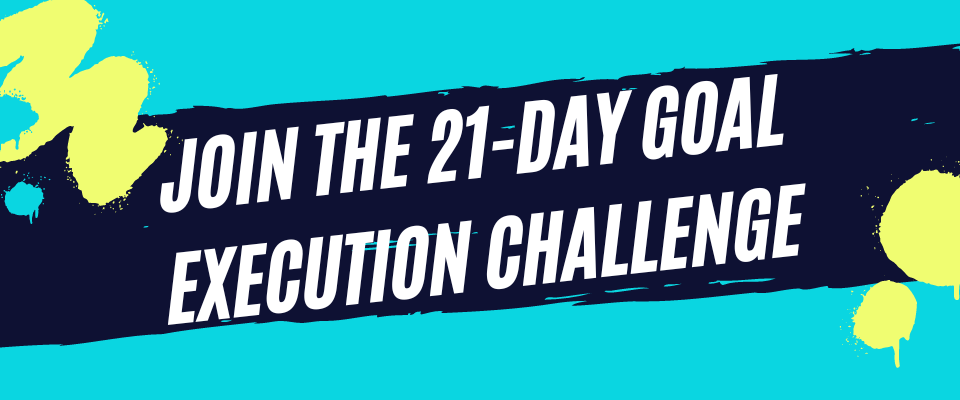 Thanks for reading! If you liked this content, please share below:
Sep 19, 23 07:31 PM

Would you like a stronger mind? Life can be confusing and intense, and that's why training your mind to be stronger than your feelings is crucial.

Sep 18, 23 06:05 PM

Looking for the perfect psychology-themed present for a college student? Here is a roundup of the best gifts for psychology majors.

Sep 16, 23 05:54 PM

Looking for the perfect period table of elements gift? Here are the best periodic table gifts that will spark a reaction from chemistry enthusiasts.