Gifts for Psychology Majors
11 Best Gifts for Psychology Majors That Will Delight and Amuse
Looking for the perfect psychology-themed present for a college student? Here is a roundup of the best gifts for psychology majors.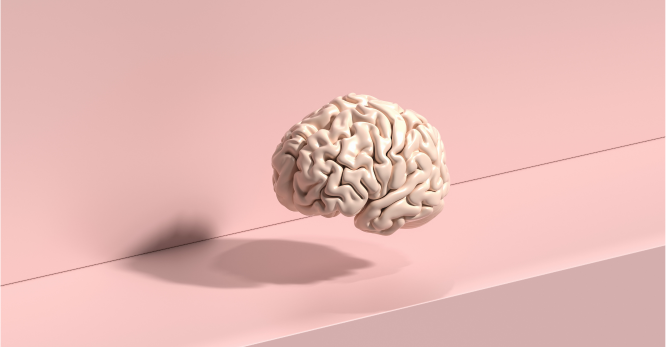 Despite being the butt of many jokes, a psychology degree exposes students to the diversity of human experience and unique way of looking at the world. 
Do you know of a psychology student who will be graduating soon? Are you on the lookout for the perfect gift?
Below I've compiled a list of the best gifts for psychology majors that are perfect for graduation season, or simply to show your loved one that you're thinking of them. 
These gift ideas are quirky, unique, and guaranteed to bring a smile to the face of the gift recipient. 
This post may contain affiliate links. Please read my disclosure for more information.
What are the Best Gifts for Psychology Majors?
Here are really cool gift ideas for psychology majors and recent grads: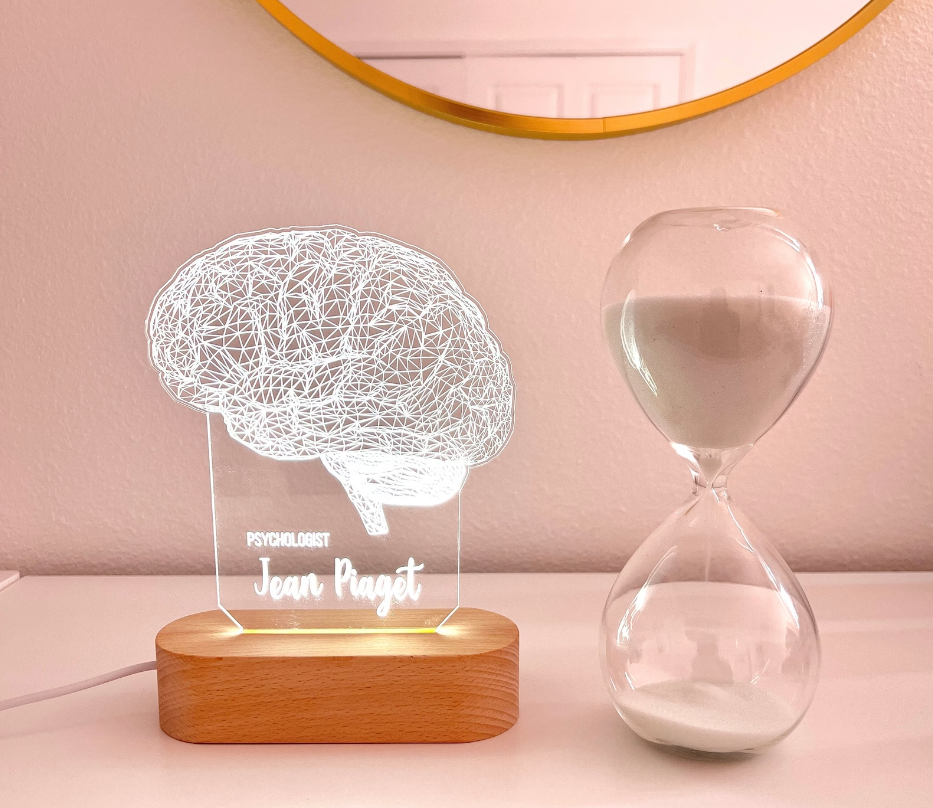 They are two types of gifts, the ones you ask, "who gave me this?" and the ones that make you remember that special person.
This Personalized Lamp on Etsy is a great graduation gift idea for psychology majors that will keep you close in their mind and heart. 
You can customize the writing on the lamp as desired with the title and name of your gift recipient, for example: 
Line One: Psychologist
Line two: Marie Smith
This wooden night lamp is 5.5" wide by 7.5" tall and made in the USA. 
=> Get this Personalized Psychology Student Lamp on Etsy here.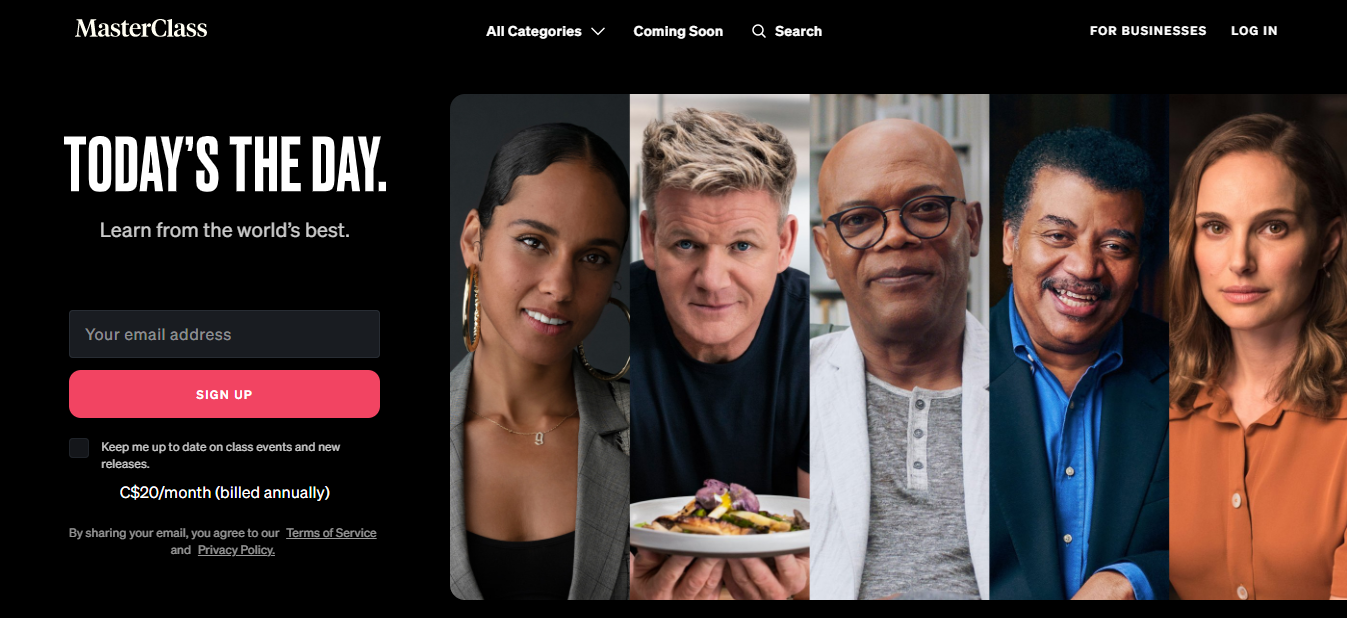 When it comes to unique gift ideas, MasterClass is an excellent gift, especially when the recipient is someone who loves learning and knowledge!
MasterClass is an online learning platform where you can learn from the world's best. 
A MasterClass membership provides access to an incredible catalog of 180+ classes taught by the world's best on cooking, leadership, photography, writing and more.
For example, Former FBI Hostage Negotiator Chris Voss Teaches Negotiation, Gordon Ramsay Teaches Cooking, Serena Williams Teaches Tennis, and so forth...
I love the platform and have a subscription myself.
I think psychology students would particularly enjoy the following classes: 
Esther Perel Teaches Relational Intelligence
Wayne Gretzky Teaches the Athlete's Mindset 
Note: If you're thinking about getting MasterClass soon, be sure to take advantage of their 2-for-deal that allows you to get a membership for both yourself and a friend, so you can be learning buddies!
Related: How to Give MasterClass as Gift
Of all the quotes and statements I've ever seen written on a mug, this has to be one of my favourites. 
The cute little "Keep Talking I'm Diagnosing You" mug is an excellent gift for a psychology major. 
It's handmade from high-quality ceramic, and comes with a spoon and a lid.
The best thing about this mug is that it comes in a well-decorated box so you can present it to your loved one as is without additional packaging. 
=> Get the "Keep Talking I'm Diagnosing You" mug on Amazon here.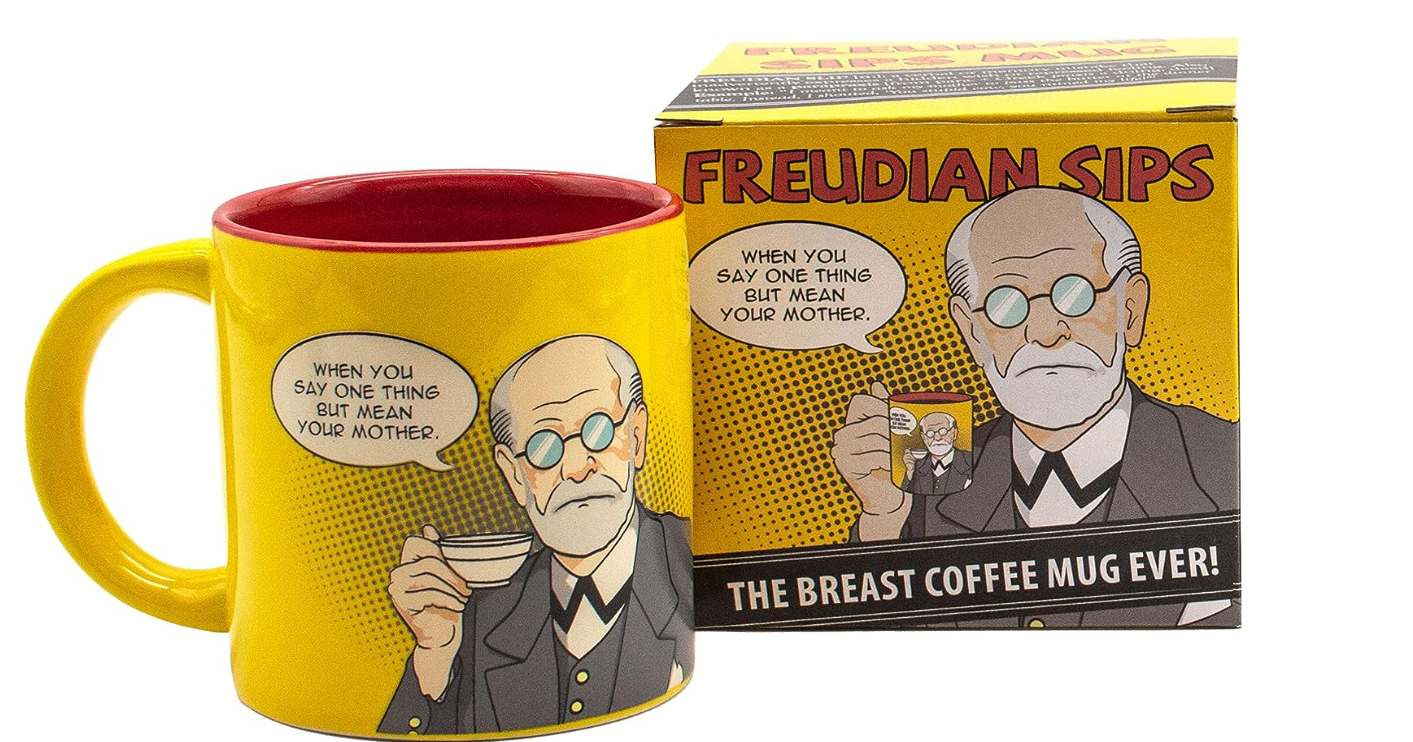 Just when you thought the last psychology-themed mug was great, it keeps getting better...
This Freudian Sips Coffee Mug by The Unemployed Philosophers Guild Store is an absolute bestseller on Amazon.
The Unemployed Philosophers Guild is a company that creates unique and whimsical products inspired by art, philosophy, and intellectual discourse.
This quirky, humorous mug is no exception.
What's a Freudian Sip? When you say one thing but mean your mother!
If you're a psychology enthusiast, this truly hits home.
Even the box is funny. 
=> Get the Freudian Sips Coffee Mug on Amazon here.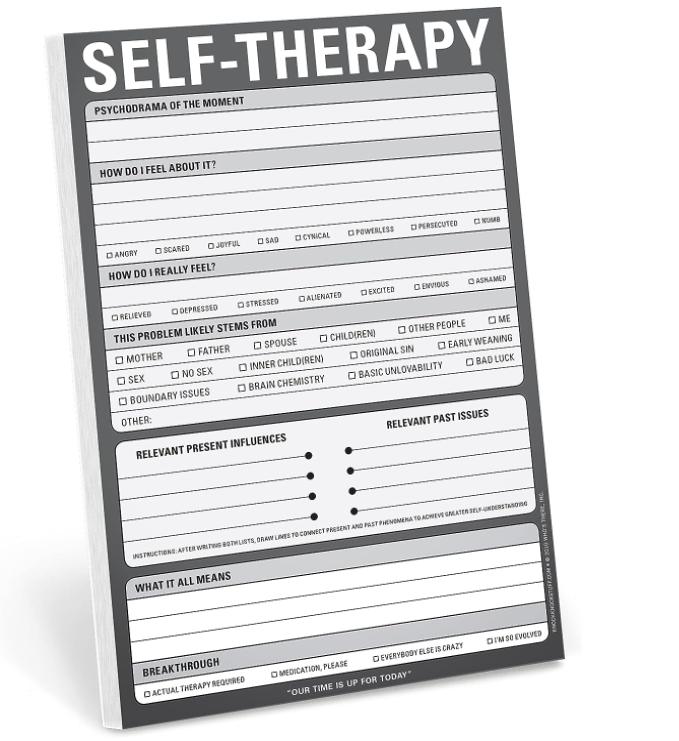 Psychologists need therapy too. 

With the aid of self-therapy, now you can finally help yourself. 
This Knock Knock Self-Therapy Pad is an awesome gift for the psychology student who could benefit from a little therapy themselves.
Whether you feel depressed, anxious, or even perfectly well-adjusted, this step-by-step pad will guide you toward a breakthrough—or at least determine who or what to blame.
The notepad is 6 x 9-inches and has 60 sheets.
It's the perfect gift for friends and family who aren't perfect!
=> Get the Knock Knock Self-Therapy Pad on Amazon here.
Now, for the perfect pen to go with the Self-Therapy pad...
This Carl Jung engraved inspirational quote pen is a durable heavyweight pen that's a worthy addition to any pen collection.
Carl Gustav Jung was a Swiss psychiatrist and psychoanalyst whose influence spans the fields of psychiatry, literature, anthropology, archaeology, and religious studies.
Among his most important works are the Psychology of the Unconscious, Psychological Types, Modern Man in Search of a Soul, and Analytical Psychology.
The pen is engraved with Jung's famous inspirational quote, "Who looks outside, dreams; Who looks inside, awakes."
This novelty makes an excellent professional gift for therapists, psychologists, and psychology majors. 
=> Carl Jung Engraved Inspirational Quote Pen on Amazon here.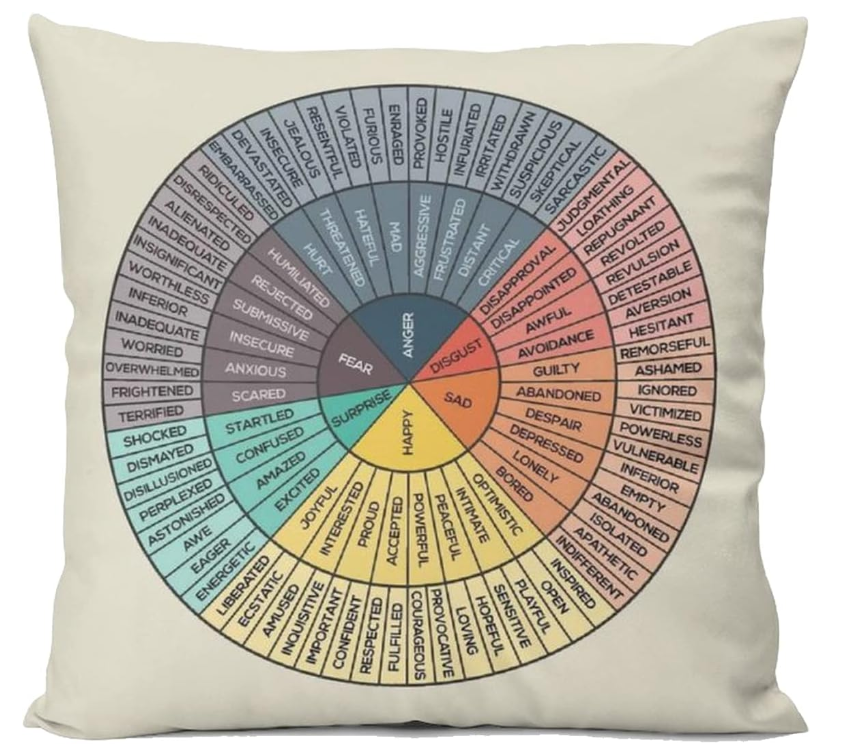 How many different emotions can you name right now, off the top of your head? 
Now ask a psychologist...
This Wheel of Emotions pillow is a great gift for anyone who wants to be more in touch with their feelings.
Imagine you're feeling an emotion but you can't quite put it into words. This pillow is something you can use to process your emotions and reflect on what's going in your mind and around you. 
Not surprisingly, the wheel of emotions pillow has found its way into many therapist offices!
=> Get the Wheel of Emotions Cushion on Amazon here.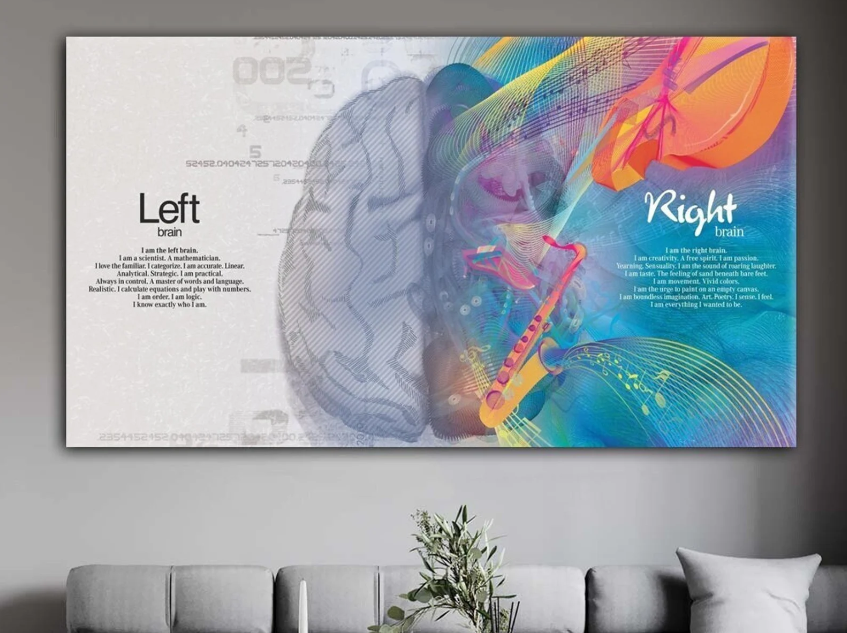 In psychology, the left brain is associated with logic, analytical thinking, and language processing, while the right brain is associated with creativity, musical and artistic ability, and intuition. 
This brain anatomy wall art on Etsy is a beautiful expression of this concept. It makes a stylish gift that a psychology student can hang up in their dorm or home. 
The wall art is scratch resistant, laminated, and available in a range of dimensions. 
=> Get the Left and Right Brain Wall Art on Etsy here.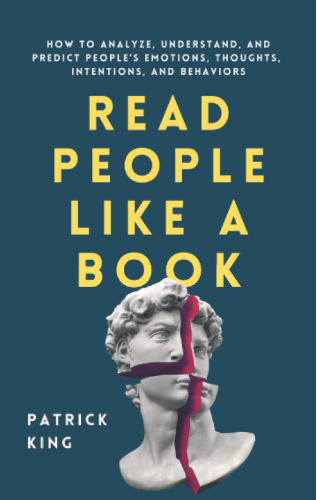 Read People Like a Book by Patrick King is all about how to analyze, understand, and predict people's emotions, thoughts, intentions, and behaviors. 
It's an awesome gift for psychology majors because it teaches you how to inside people's heads without them knowing.
You will learn: 
The keys to influencing and persuading others
What people's limbs can tell us about their emotions
Why lie detecting isn't so reliable when ignoring context
Diagnosing personality as a means to understanding motivation
How to deduce the most with the least amount of information
Exactly the kinds of eye contact to use and avoid
Shortcuts to connect quickly and deeply with strangers
I have this book and think it's a fantastic read that any psychology lover should add to their collection.
In addition, books are a great gift idea because they are awesome value for money and can last a lifetime.
So grab a copy to gift and grab a copy for yourself while you're at it.
=> Get "Read People Like a Book" on Amazon here.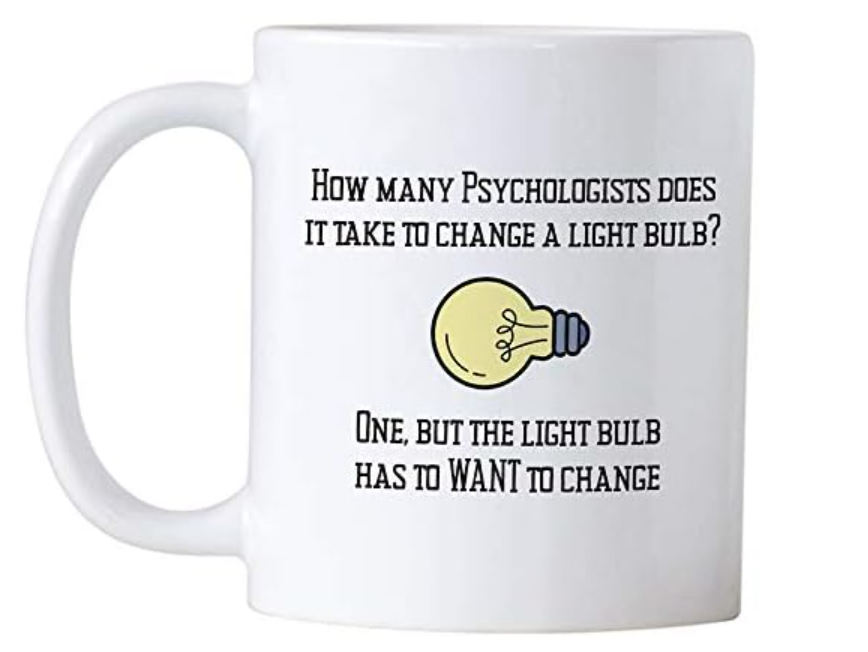 How many psychologists does it take to change a light bulb? 
One, but the light bulb has to WANT to change. 
Need we say more? 
Only that the mug is dishwasher and microwave safe, and the design is printed on both sides. 
=> Get the Casitika Psychologist Light Bulb Joke Mug on Amazon here.
This unique tote bag celebrates the various areas of psychology.
It features original artwork and includes: Social, Psychoanalytical, Cognitive, Biological, Humanistic, Developmental, Evolutionary and Behavioral Psychology.
The image is printed on both sides and it has a snap closure to keep it closed - which is a cool feature to have on a tote bag!
This is an awesome gift for any psychology majors you know, whether they're working on their undergrad or doctorate!
=> Get the Fields of Psychology Tote Bag on Amazon here. 
Final Thoughts
Hopefully this post has given you lots of inspiration when it comes to ideas for gifts for psychology majors. 
There are naturally so many psychology puns and references, which makes the gift giving process fun and entertaining. 
But if you're having fun picking out the gift, you can just imagine the delight your psych student will have when they receive it! 
Related: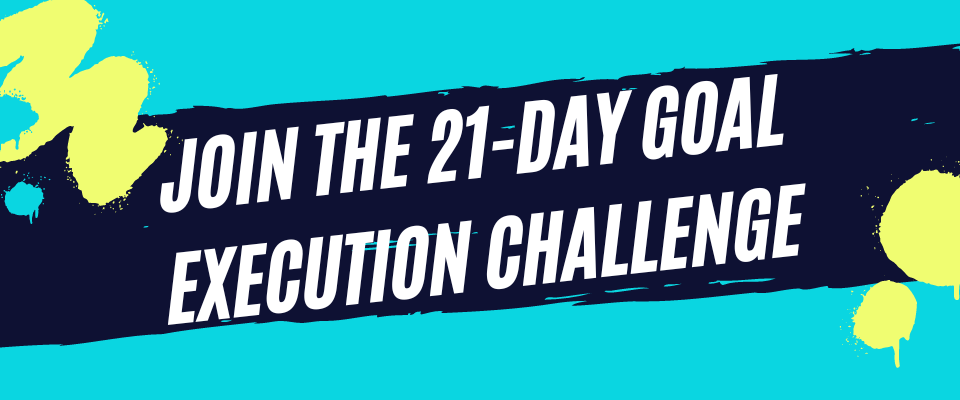 Thanks for reading! If you liked this content, share with a friend:
Dec 09, 23 08:34 PM

Below is a quote from Jhené Aiko's Poetry Book, 2Fish, that is both moving and beautiful. Here's a moment of reflection on the words in the excerpt and the meaning they convey.

Dec 08, 23 08:08 PM

It's an amazing thing to hear a person's life story, read aloud. Here are the best biography audiobooks to give you a peek into different iconic perspectives.

Nov 30, 23 09:41 PM

Would you like to improve your ability to read people? Here are the best body language books that will boost your social intelligence.