Lunch Wraps
for a delightful lunch

Today I'm sharing a simple and delicious lunch idea that I enjoyed a few days ago. Lunch wraps are a quick and tasty option and you can garnish them however you want. This is how I made my tortilla lunch wrap.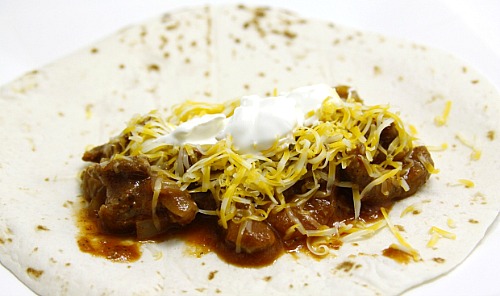 The day that I made this, I had been working all afternoon and I was extremely hungry. So I decided to go for a lunch wrap because I knew it would be easy and I would not  have to fuss around too much.  
Lunch wraps are generally prepared using very simple ingredients- this  them cost-effective lunch options. There are so many combinations you can put together; there are literally so many ingredients out there to try.
So it is all about figuring out what sort of taste you like and then creating your tortilla wrap. The wrap I made turned out to be vegetarian but if you are a meat- lover then you can easily throw some bacon or chicken in.
Ingredients for cheese and bean lunch wraps

Here are the ingredients you will need to make this simple tortilla lunch wrap:
It will make 1 portion :)

plain tortilla

salsa

pack of tortillas

cheese
A tortilla lunch wrap (preferably wholemeal for extra goodness)
 A small bowl of grated cheese
A can of refried beans
Salsa (I used Tostitos medium salsa)
  To make some tasty lunch wraps here are the steps to follow:
cheese and beans

Spread topping on tortilla

Bean + Cheese mixture

Cover tortilla with salsa

Roll from bottom up
Find a saucepan and spoon about 3 tablespoon of refried beans into the pan. Heat for about 6 minutes on a medium heat.
Next put the refried beans in a small bowl.
Add about 3 teaspoons of grated cheese.
Afterwards mix the grated cheese and the refried beans to create a thick cream-like consistency.
I like to put my bean and cheese mixture in the microwave for about 30 seconds to melt the cheese a bit more.
When the beans are out of the microwave mix again.
Place your wholemeal tortilla on a flat plate and warm in the microwave for about 30 seconds.
Using a table knife, spread some salsa all over the tortilla until the tortilla is evenly spread.  It is kind of like making a tortilla pizza! You can use any brand of salsa that you like, I choose to use Tostitos salsa, which you can also use as a side dip for tortilla chips. 

Now add your topping - the bean and cheese mixture. Spoon the mixture into the centre of the tortilla but don't overdo it.
If you would like, add a bit of extra cheese over the top to finish up your tortilla wrap.
Fold your tortilla carefully by rolling it from the bottom up and folding the sides in, and there you go, you have your tortilla lunch wrap.

If you do not quite get how to wrap the tortilla properly, do not fret. It takes some practice and you can just roll it up for ease.  I'm still learning the whole tortilla wrapping thing, but a well wrapped tortilla adds to the beauty.
              Pretty simple eh?
A bit about ingredients of tortilla lunch wraps: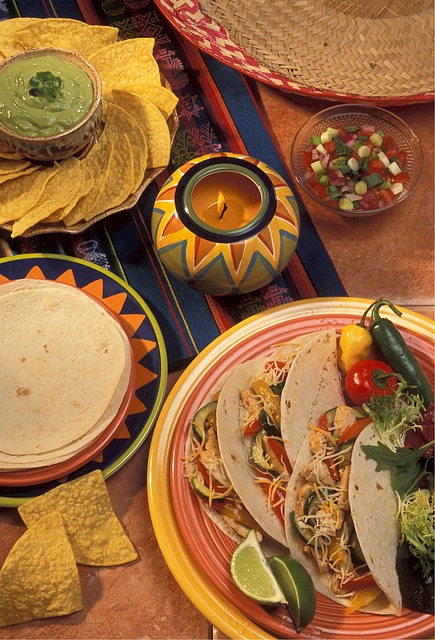 Refried Beans:

The recipe contains refried beans. If you are vegetarian that's fine - many grocery stores carry vegetarian refried beans. The non-vegetarian options you find will often contain lard. The best option really is to make your own. If you do, it also gives you a good chance to add spices and flavour as you like. Refried beans are an important part of tortilla lunch wraps, I like to say that they add a bit more substance. I mean, refried beans tend to be quite thick.
Refried beans are a traditional staple of Mexican and Tex-Mex cuisine and is a dish of cooked and mashed beans.
Tasty Tortillas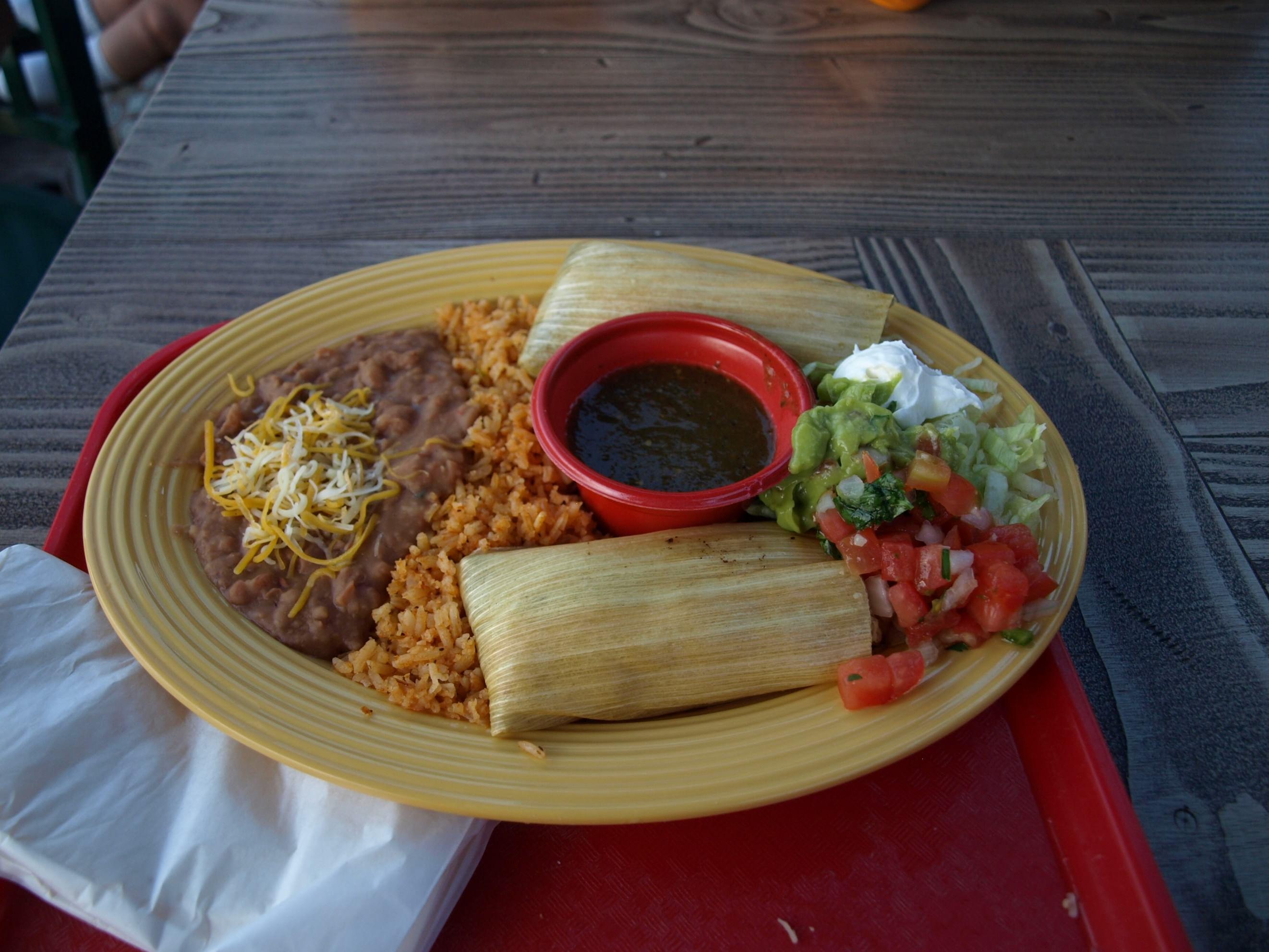 Tortillas are a more exciting lunch option than the everyday sandwich.  A flour tortilla is a type of soft, thin flat bread made from finely grounded wheat flour. They are usually eaten with a savoury filler that is placed in the centre.
 I like to warm my tortillas before adding the topping: a warm tortilla makes for a nicer tasting wrap. Warming the tortilla also makes the tortilla more pliable and easier to wrap. You don't need to warm it for long, about 30 seconds will generally do. Try not to let it get crispy.
Add some Salad

Add some salad to your tortilla lunch wraps to make them more appealing and healthy. Next time I make some lunch wraps I think I will add some lettuce and tomato slices.
Sweet corn also sounds brilliant; you could add some sweet corn to the bean mixture for even more flavour…delicious.
 Bell peppers are another nice idea to add to your tortilla. They would give them a great crunchy taste and add some more texture.
Soft slices of avocado are another healthy item to incorporate into your tortilla, and you could pair it with some cilantro. They will make your taste buds happy!
All you need to do is wash and dice up your vegetables of choice and add after the refried beans.
That's the great things with tortilla lunch wraps, you can make them as simple or as fancy as you want. It just depends on how much time you have and how hungry you are. But there is so much choice! If you really wanted to,  you could make a different sort of tortilla for each day of the week.  Tortilla wraps are fun and give you an opportunity to get creative with your lunch.
My sister also made a tortilla wrap but she added some grilled chicken slices, and that's an idea for meat eaters. You could also add strips of bacon or steak if you would like.
Bean and cheese vegetarian tortilla wraps are very versatile, they can be enjoyed at lunch as we have talked about, or you could even slice them into rounds and serve them as appetizers ( with a bit of salsa on the side for dipping).  A vegetarian wrap sandwich with lots of protein makes for a healthy, high-fibre vegetarian lunch.
I hope you gained some inspiration from my recipe for lunch wraps. They will certainly make lunchtime more interesting and they are super simple to make!
Bon appetite,
Roli Edema.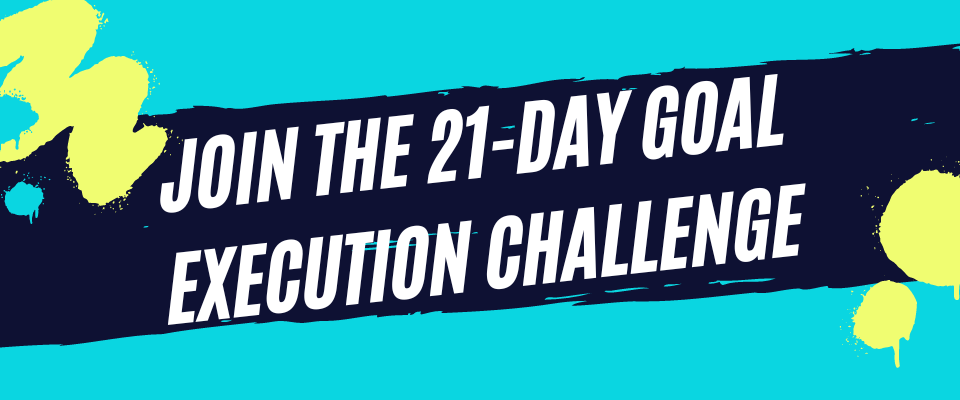 Thanks for reading! If you liked this content, share with a friend:
Dec 09, 23 08:34 PM

Below is a quote from Jhené Aiko's Poetry Book, 2Fish, that is both moving and beautiful. Here's a moment of reflection on the words in the excerpt and the meaning they convey.

Dec 08, 23 08:08 PM

It's an amazing thing to hear a person's life story, read aloud. Here are the best biography audiobooks to give you a peek into different iconic perspectives.

Nov 30, 23 09:41 PM

Would you like to improve your ability to read people? Here are the best body language books that will boost your social intelligence.