How to Make Someone's Day - 10 Awesome Ideas to Try Out Today
Today's the perfect day to make someone's day. And it doesn't have to be as hard as you think. Here are 10 awesome ideas to help you do so.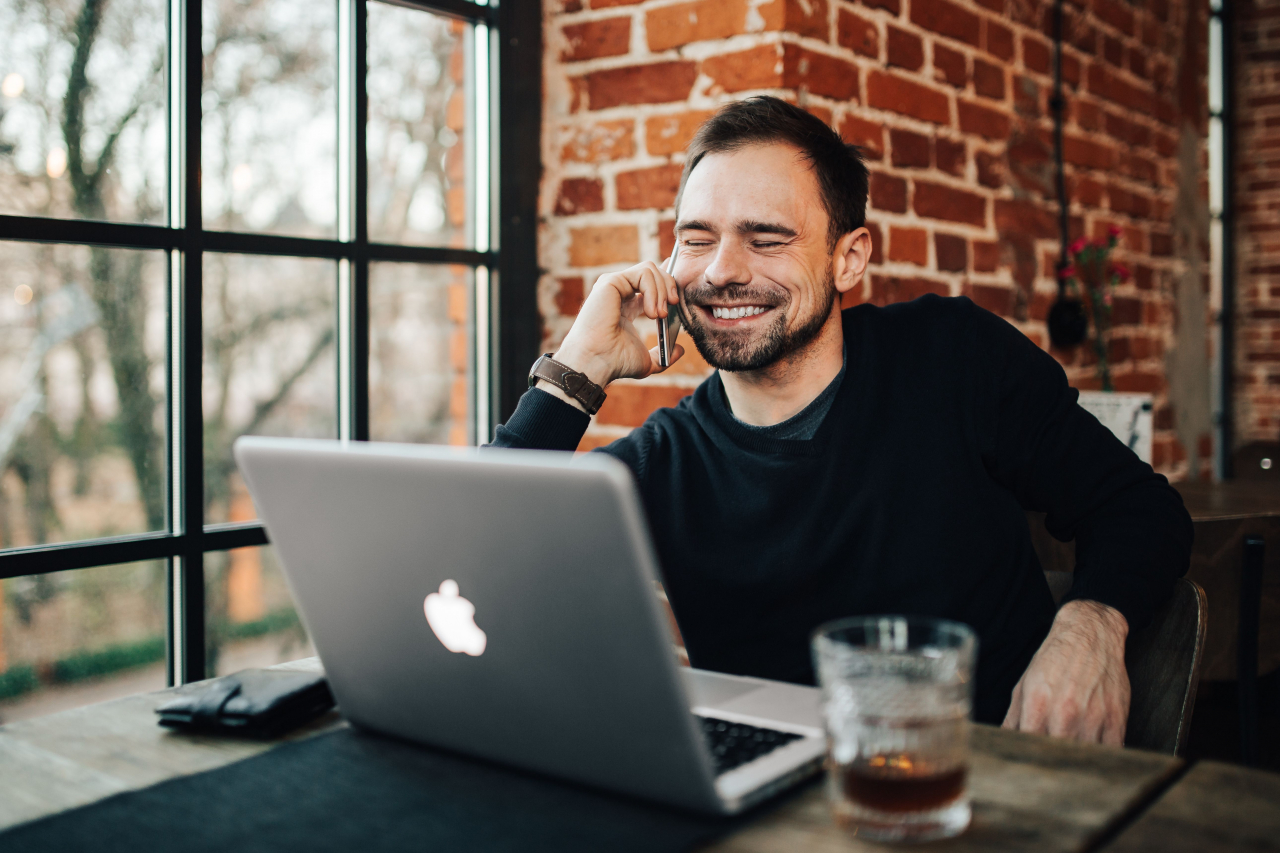 It's a beautiful thing to know that you've made someone's day. 

Sometimes they'll tell you directly, other times you'll just know by the warm, affectionate look on their face, or the upbeat change in their tone of voice. 
Personally, when I think of what it means to make someone's day, I think of making an impression on someone that is so positive, unique, and precious that it totally eclipses all the other experiences they've had within the last 24 hours - both good and bad. 
With this in mind, I thought I'd dedicate this post to exploring fun and practical ways to make someone's day. 
Because the truth is that when you make someone else's day, your day suddenly becomes a whole lot brighter, too. 
10 Awesome Ways to Make Someone's Day
1. Believe in Them
In a world full of doubt and criticism, one of the most powerful ways to make someone's day is to believe in them. 
It sounds simple, but it's quite profound. 
Personally, I would get teary-eyed if I was to think of all the times that people believed in me, especially those times when I didn't even believe in myself. 
Letting someone know that you believe in their dreams and that you're there to support them can leave a lasting impression. 
At the very least, it's a heartwarming reminder that they're neither crazy nor alone in this big (and sometimes scary) world. 
2. Ask the Right Questions
This may sound cryptic and mysterious, but it's really not. 
You see, everyday we all get flooded with the same boring questions by strangers, acquaintances, and even friends. 
So if you want to be memorable and make someone's day, try to be a little different. 
One of the best ways to do this is to ask questions that break people out of their usual thought patterns and responses. 
Ask the sort of questions that people really want to be asked, but no one is asking.
Now, of course, this will differ for each and every person you encounter - but that's the whole point. 
It takes a measure of time, effort and knowledge of that particular person to ask a question that will bring them out of their shell.
Therefore, when you do ask an interesting question, it can really light people up and make their day.
3. Go above and Beyond
Nothing makes a person's day like getting more than they expected.
There are so many ways that you can go above and beyond, such as: 
Calling someone to see how they are rather than just texting 


Making an extra portion of baked goods so you can have some to share friends - not for a special occasion - but just for the sake of it
Looking out for someone's family members, not just them as an individual
Walking with someone back to their car, even if it's more comfortable for you to wave goodbye at your door 
These are just a few examples. In fact, all of the ideas in this article represent a way to go above and beyond, in one way or the other. 
4. Do Something Nice for Someone You Don't Know That Well
When I think of going above and beyond, I think back to something that happened to me in my last year of high school. 
We were on a field trip and everyone was sitting down in the museum cafeteria.
I just remember being so impressed when a girl in my class went and bought three packs of fries for herself, myself, and another girl in the class. 
It was a small gesture, but it made my day - so much so that I remember it many years later. 
I didn't know this girl that well, and I certainly didn't ask for it. 
Nevertheless, she didn't just share her fries with us, she went out of her way to buy each of us our own. 
Her kindness and generosity truly blew me away. 
Till this day, this experience makes me eager to look for ways to make new acquaintances feel like my close friends whenever I can.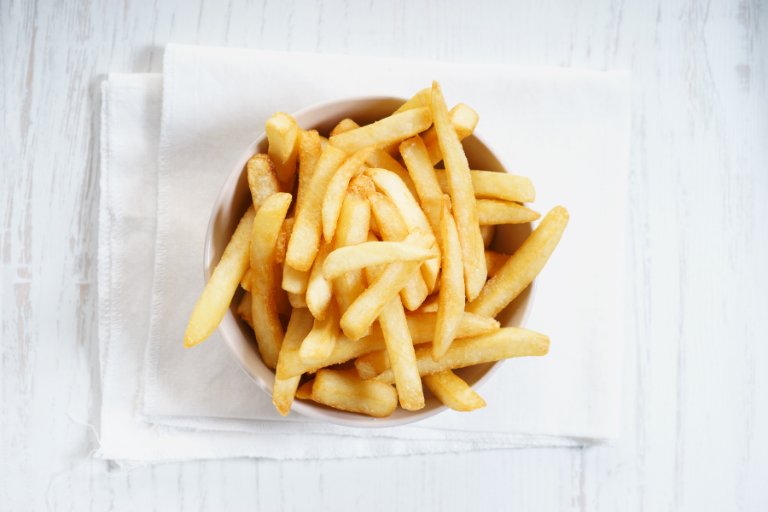 I'll never forget the day someone made my day with fries.
5. Give a Meaningful Compliment
Another way to make someone's day is by giving them a meaningful, unexpected compliment. 
How can you give a compliment that's truly meaningful?
Take a few moments to think of what you appreciate about that person, and let them know. either verbally or in writing. 
While you can compliment someone on something obvious, like their looks, it's often more powerful to complement them on a personality trait you admire - especially when you pair it with an example. 
A carefully-picked compliment can have a positive impact on someone for days, weeks, months, and even years.
6. Pay for the Person Behind You in Line
You can make someone's day by paying for the person behind you in line the next time you grab a coffee, especially if you're at a drive-thru. 
Not only will this brighten up that person's day, it can also start a streak that other customers continue after you.
Imagine how many people could potentially be reached by your random act of kindness!
A simple act of kindness can go a long way.
7. Give Someone Your Undivided Attention
When was the last time someone listened to you, and I mean really listened?
Your undivided attention is a rare gift that can make someone's day. 
For example, you could set aside one whole day to spend with a loved one, exploring their interests and participating in the activities they love. 
But it doesn't even have to be as big as that. You can make someone's day simply by actively listening as they share their problems and concerns with you.
Most of the time people aren't even looking for you to find a solution, they are simply grateful for your comforting presence in those moments when they need it the most. 
8. Smile At a Stranger on the Street 
When I was in elementary school, there was a young girl who would give me a warm friendly smile every time we walked past each other on the way to school. 

We didn't even go to the same school -  she went to the neighbouring one. 
By time we were older and went to the same high school, and I already had a great impression of her. 
You never know what people are going through. You don't know if someone has just lost their job, or if they've recently been alienated by their family. 
Moreover, with so much negativity on the news, many people genuinely wonder if there are still kindhearted, caring humans out there.
As a result, when you smile at a stranger on the street, you can literally make their day. 
9. Push Someone Out of Their Comfort Zone
This idea might not necessarily come to mind when you think of doing something to make someone's day, but it may be exactly what that person needs to experience a deeper sense of satisfaction in life.
Think of practical ways to support a friend who is struggling with motivation in a certain area. For instance, you could decide to work alongside them by challenging yourself to reach a target of your own.
Alternatively, you could remind them of the rewards they will experience when they eventually meet their goal - and plan ahead to celebrate with them! 

I personally love being around people who push me to new heights and who help me see the world in ways I've ever seen it before.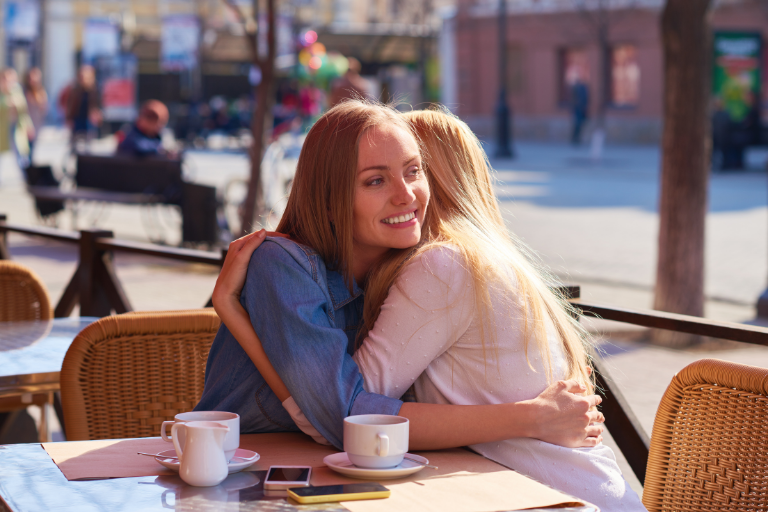 Reassure someone, and help them conquer their fears.
10. Let Someone Know That They Inspired You
That brings us nicely to the last idea on this list: If you have a friend that has motivated you to reach a goal or overcome a major challenge in your life, let them know about it. 
As humans, we thrive on positive feedback and reassurance. 
Someone may have played a pivotal role in helping you become the person you are today, but they might not even know it. 
It could be a parent, childhood teacher, mentor, friend - whoever it is - reach out to them and tell them about the value they added to your life. Again, remember to be specific.

I've done this a few times before, and it's always amazing to see people's reactions, especially when they weren't expecting it at all.
Once, I happened to express my appreciation to someone at a time when they had been feeling low and unproductive due to a change of circumstances. 
As you can imagine, it truly made their day. 
Final Thoughts
Thanks for checking out these suggestions on ways to make someone's day. What will you pick today?
As you probably noticed, even the smallest gesture can go a long way. With just a little bit of effort, you can be the beam of light that brightens up someone's day.
It sounds cheesy, but as you've likely experienced, it's absolutely true!
Related: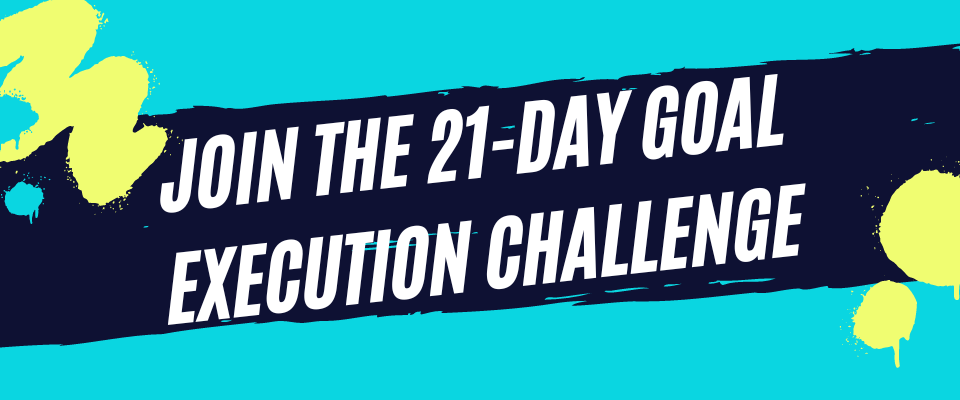 Thanks for reading! If you liked this content, please share below:
Sep 19, 23 07:31 PM

Would you like a stronger mind? Life can be confusing and intense, and that's why training your mind to be stronger than your feelings is crucial.

Sep 18, 23 06:05 PM

Looking for the perfect psychology-themed present for a college student? Here is a roundup of the best gifts for psychology majors.

Sep 16, 23 05:54 PM

Looking for the perfect period table of elements gift? Here are the best periodic table gifts that will spark a reaction from chemistry enthusiasts.