15 Best Gifts for Entrepreneurs That Will Absolutely Make Their Day
Looking for a gift for a businessperson in your life? Here are the best gifts for entrepreneurs (both male and female) to help you present a pleasant surprise.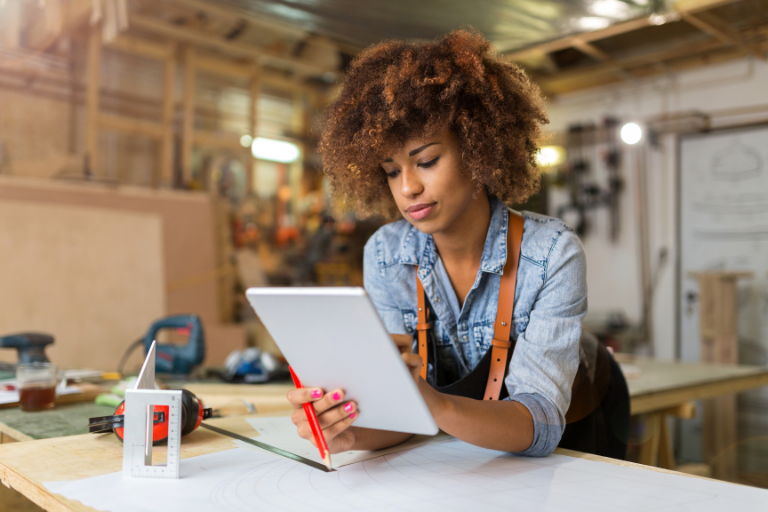 What's the perfect gift to give an entrepreneur? 
Good question. 

As an entrepreneur myself, I've often thought about what sort of gifts would be most helpful to both fellow entrepreneurs and friends who are thinking about starting their own business.
Below, I've even compiled a fun little list of the best gifts for entrepreneurs for anyone who is looking for ideas.
In this list, you'll find some unique and perhaps unusual gifts in addition to the ones you might normally expect.
But really that's no surprise, since the path of entrepreneurship itself inevitably comes with a lot of unpredictable twists and turns!
This post may contain affiliate links. Please read my disclosure for more information.
What are the Best Gifts for Entrepreneurs?
Here are some of the best gifts for entrepreneurs at all stages of business: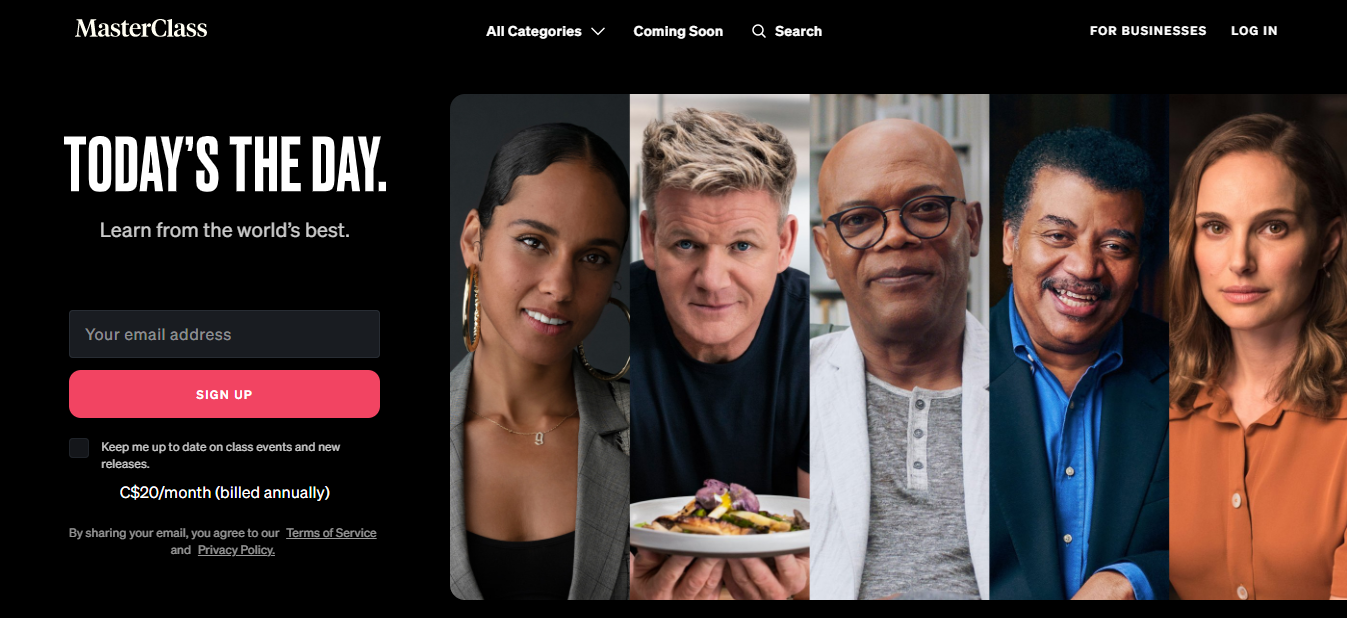 Most entrepreneurs highly treasure the gift of learning. 
This is because, regardless of the industry they're in, most entrepreneurs have to work very hard to overcome an initial learning curve. 
After some years in the game, most of us discover that the fastest way to make progress is by learning from those who have already done what we want to achieve. 
That's why MasterClass, the popular educational streaming platform, is my top recommended gift for entrepreneurs.
I personally love MasterClass because it contains 100+ classes that allow you to learn from the world's best across various categories such as business, leadership, photography, writing, acting and much more. 
There are so many options to suit entrepreneurs of varying skills and talents, and the classes are top-notch in terms of quality too.
Moreover, MasterClass usually has a 2-for-deal that allows you to get a membership for both yourself and a friend, so that you can take classes together, compare notes, and help each other grow.
Related: How to Give MasterClass as a Gift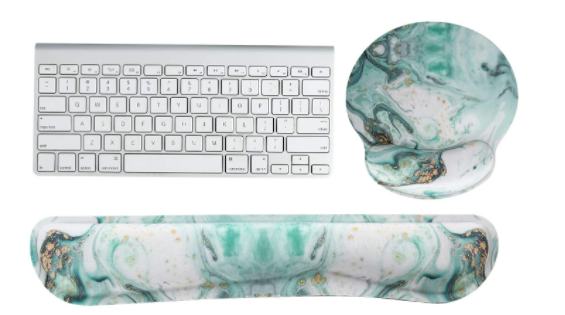 When you enter the world of entrepreneurship, you sometimes end up replacing your 9-5 with a 9-9, or as someone once said "a when I open my eyes to when I shut my eyes."
But working away on your computer all day can often lead to wrist pressure and fatigue. 
Therefore, this ergonomic keyboard and mouse wrist rest pad by MoKo makes a great gift for anyone who works from home. 
It's designed to keep your wrists in a natural position as you type and support your palm during periods of inactivity. 
In addition, it's made from high-quality memory foam to reduce strain and provide extra comfort during those long work days.
=> Find the MoKo Keyboard Wrist Rest Pad on Amazon here.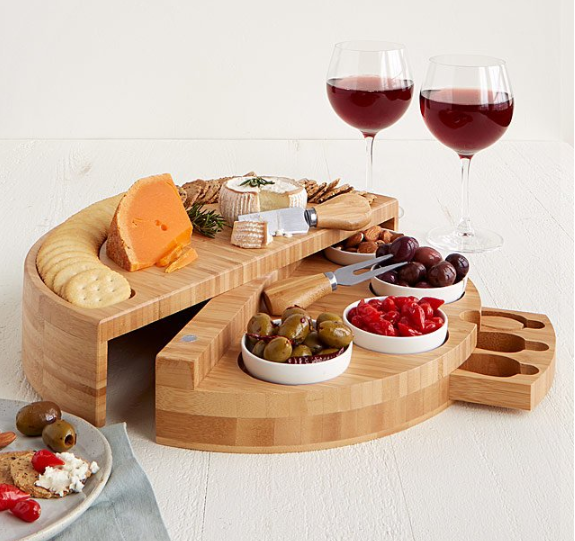 All work and no play makes Jack a dull boy. This is no exception for entrepreneurs.
And when it comes time to play, tapas night is one of the first things that comes to mind. 
This compact swivel cheese board from Uncommon Goods is designed to take your tapas game to another level, by delivering maximum spread with minimal footprint. 
It's made of bamboo and contains special sockets for storing bowls, a groove for holding crackers, and a secret drawer stocked with three cheese knives. 


Best of all, it folds down to half its size, so it's easy to stow in your cupboard, too. 
Maybe it's a thoughtful gift, or maybe it's a subtle hint to your friend to throw a tapas night and send you an invitation.
Whatever it is, it's truly a gift that keeps on giving ;)
=> Check out the Compact Swivel Cheese & Tapas Board here.
What's better than delicious fresh food?
Delicious fresh food that's delivered to your door, with very minimal effort on your part. 
With a Daily Harvest Custom Gift Box, you can gift a friend a box of ready-to-eat superfood snacks and meals, including items such as chia bowls, smoothies, soups, flatbreads, harvest bowls and much more. 
Your recipient can then redeem the gift online and pick any 9 items of their choice. Pretty convenient, especially for busy people! 
=> Check out Daily Harvest here.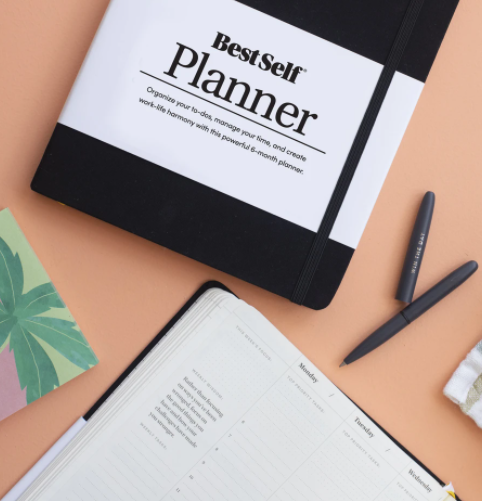 Every entrepreneur needs a planner to stay organized. 
The BestSelf Planner is a six-month undated planner that's designed to help you take control of your time.
It's one of my favourite planners because it facilitates both day-to-day planning and long-term goal setting. 
It's a sleek and simple black book that contains:
Project planning pages with outlines for milestones, time frames, and needed resources 
A habit tracker to encourage daily progress on specific goals
Weekly time-blocking sections for priority tasks 
Monthly and quarterly reflection pages to celebrate wins and identify areas for improvements 
Blank pages for spontaneous notes and doodling 
It even includes a mini bucket list section that allows you to creatively explore untapped opportunities in your life...
=> Get 15% off the BestSelf Planner with the code "ROLIEDEMA".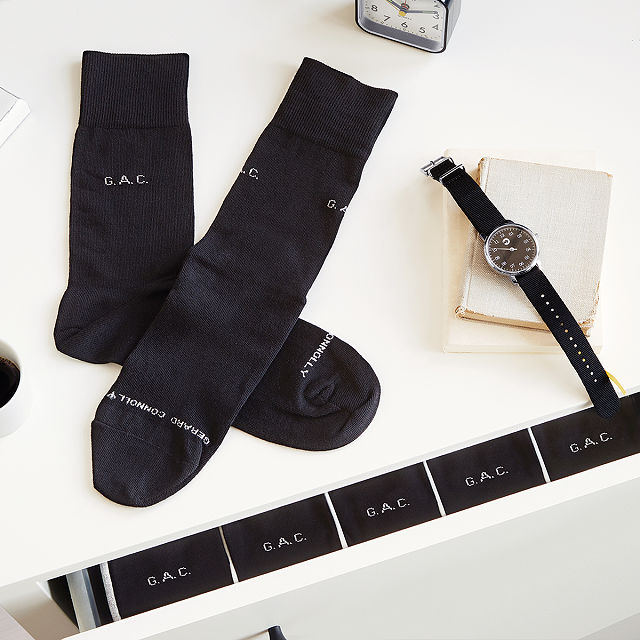 Good branding is everything to entrepreneurs.
And things don't have to change when it comes to their socks. 
This snazzy set of 5 pairs by Uncommon Goods is one of the best personalized gifts for entrepreneurs. 
These pima cotton socks are custom-knit with any phrase of your choice, such as your initials, company name, favourite quote, etc.
They're available in both black and grey and you can customize them at the ankle and across the toes. 
=> Check out these personalized socks here.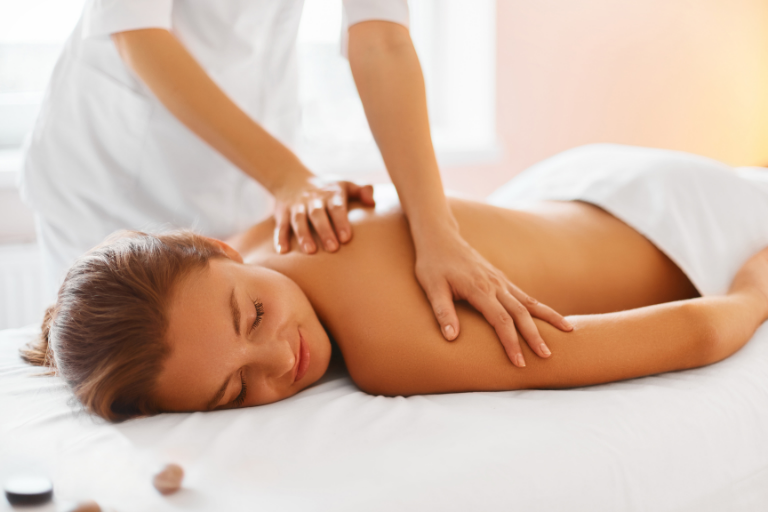 Gifts that help you wind down and relax are the absolute best. 

Why not book your entrepreneur friend a massage to help them get their mind off work? 
Groupon is a great place to find spa deals in your city. In the past I've been able to redeem major discounts on luxury massages and treatments in my area, simply by browsing what's available there.   
No doubt you'll be top of mind when your friend experiences the wave of clarity and calmness that often results from a good spa visit.
In fact, you could even go together!
Many entrepreneurs enjoy listening to audiobooks as a way to maximize their productivity and learn on the go. 

With Audible, you can either gift a membership or you can use one of your credits to purchase a title for someone else.
You can even gift a membership to someone who already has Audible - they'll just receive all of their gift membership credits at once. 
Depending on your budget, you can choose from 1, 3, 6 and 12-month gift membership options. 
All Audible gift memberships include: 
1 credit per month, good for any audiobook regardless of price
30% off additional audiobooks in exclusive member-only savings
Unlimited listening to Audible Original Podcasts
Your own audio library — you keep your books even after membership
For an Audible alternative, you can also check out Audiobooks.com, which is another service that I enjoy using.
Overall, audiobook memberships are a practical gift for entrepreneurs because they're so versatile and in my opinion, you can never have too many audiobooks!
=> Check out audiobook gift options: Audible | Audiobooks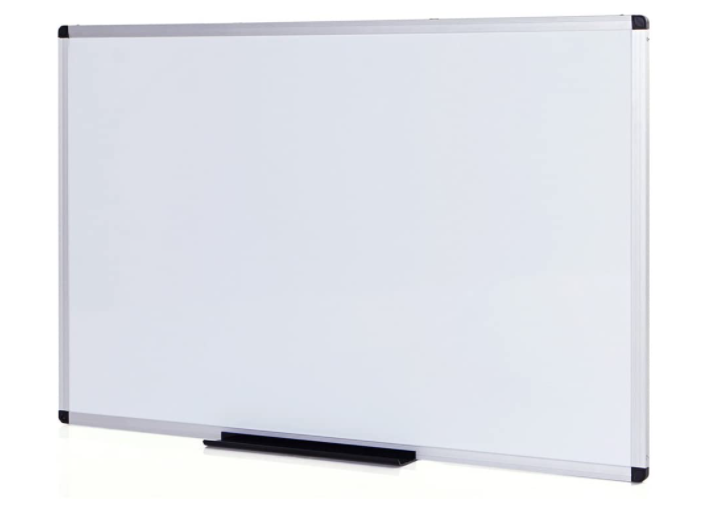 Whether it's solving problems or generating new partnership ideas, brainstorming sessions are a regular part of an entrepreneur's daily routine.
Therefore a spacious whiteboard is a gift that always comes in handy. 
This magnetic dry erase whiteboard is available on amazon in a range of different sizes and features a smooth, durable surface.
It's easy to mount vertically or horizontally on your wall and includes an attachable pen tray. 
You can use it to:
Present your ideas during meetings
Explain concepts when you're filming educational videos
It's the kind of gift that's likely to be used from day one.
Oh, and don't forget to add a pack of markers, too. 
Looking for a fun and unusual gift for a female entrepreneur? Check out the Nevertheless She Persisted Puzzle from Uncommon Goods.
When you put together this beautifully illustrated 1,000-piece design, you'll uncover a collage featuring 24 of history's most empowering, game-changing women.
Not only is it a reminder of the power of persistence, it's an educational activity that can be enjoyed by anyone who loves a good puzzle. 
=> Check out the Nevertheless She Persisted Puzzle here.
11. Book + SmartMarks
A book is a common gift to give an entrepreneur. But let's step it up a little. 
First of all, if you're looking for ideas, I'd highly recommend gifting The Power of Habit by Charles Duhigg.
It's a book that distills interesting scientific discoveries that explain how habits work and how they can be harnessed.
Readers will discover engaging narratives that present a whole new understanding of human nature and how to be productive - topics that are both highly relevant to business owners!
Secondly, if you want to give a really helpful gift, I'd recommend throwing in a set of SmartMarks, too. 
By combining the functionality of a bookmark with the thinking space of a notebook, SmartMarks save your place while keeping track of any quotes or key concepts that come up as you read.
This book + smarkmarks gift combo allows your recipient to extract the maximum value from a book and shows that you really thought multiple steps ahead!
This mesh desk organizer is the kind of useful gift that I would personally love to receive. 
With two side load letter trays and a three compartment drawer, it nicely doubles up as both a file folder and a letter organizer. 
It's such a relief to have physical storage space where you can manage all your documents. As they say, a clean desk equals a clear mind! 
=> Find the SimpleHouseware Mesh Desk Organizer on Amazon. 
13. Manta Sleep Mask
When you juggle a lot of daily responsibilities, it can be difficult to get to bed on time.

Thus, when you do get a chance to sleep, it's important that you get high-quality sleep. 
By gifting a blackout eye mask like this one from Manta Sleep, you can truly make a difference to someone's sleep satisfaction and energy levels.
The Manta Sleep mask is designed and optimized for deepest-possible sleep in any environment. It has fully adjustable, extra-deep eye cups that allow you to blink like you're not even wearing a sleeping mask. 
It's the perfect gift for travelling entrepreneurs who may often need to nap on the go!
=>
Find the Manta Blackout Sleep Mask on Amazon here
.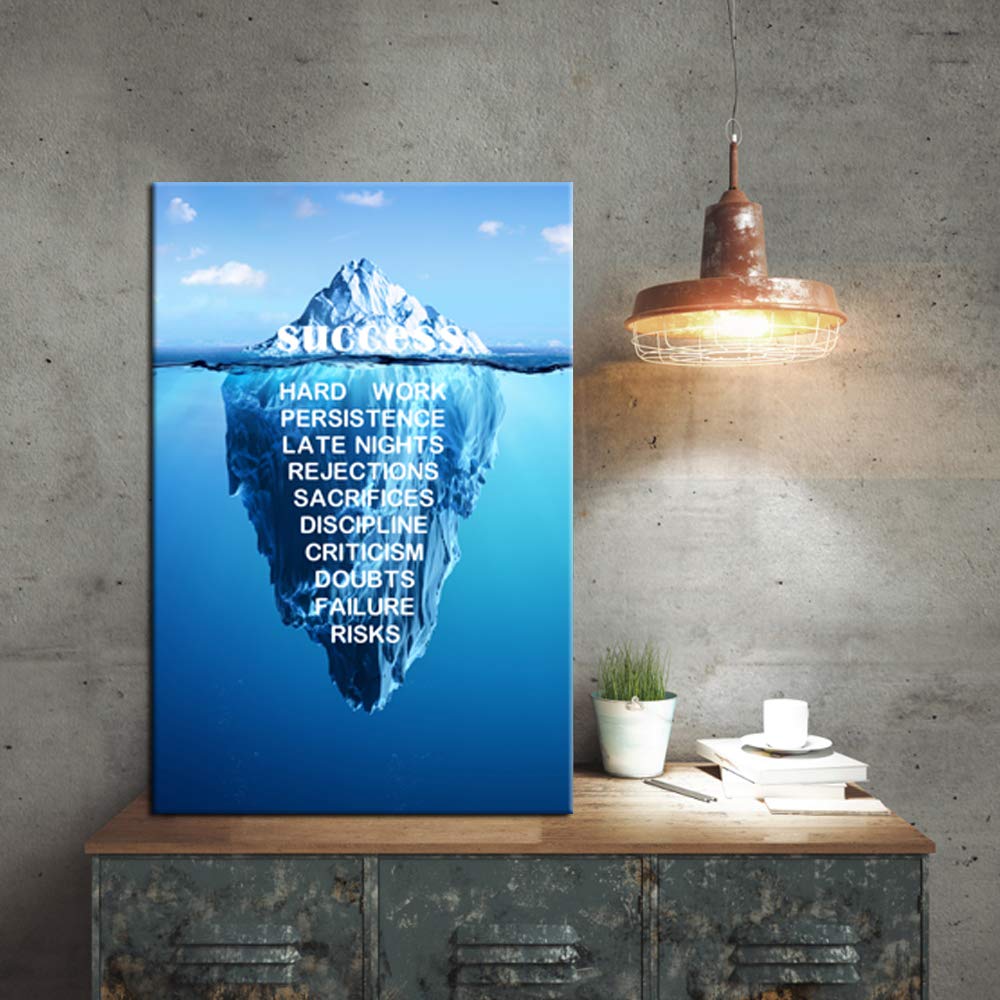 Hardly do I talk about entrepreneurship without bringing up the concept of the success iceberg.
You see, when you "make it" as an entrepreneur, people see and admire your success, but they may know very little about the work that went on behind the scenes. 
They don't see the tears, sweat, and blood that went into your business - the sleepless nights that you were able to push through due to something greater than coffee. 
Ultimately, a success iceberg canvas is a humble reminder of both how far you've come and what you must continue doing in order to reach the next level of success.
When your entrepreneur friend wakes up in the morning and sees the canvas on their wall, it's like you're giving them a pep talk without even being there. 

=> Find the "Success Iceberg" Canvas on Amazon here.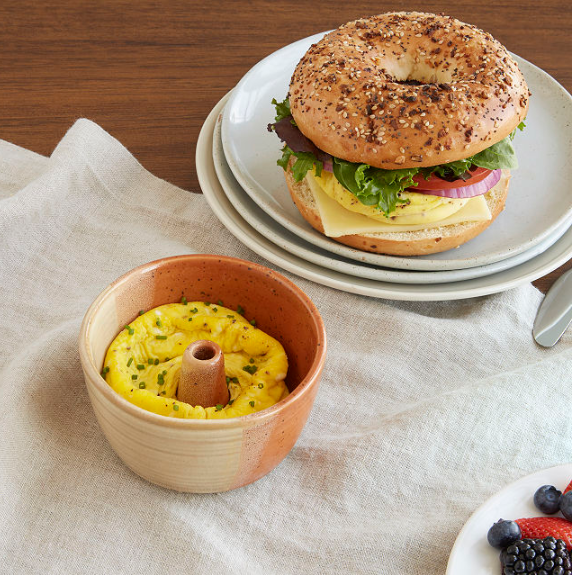 Last but not least, another fun (yet practical) gift idea. 
Egg bagels are a nutritious breakfast that are quick and easy to make before you get to work - but what if you could make them even quicker? 
Tah-dah: The Egg on a Bagel Maker from Uncommon Goods. 
This clever contraption lets you cook up a fresh bagel sandwich in no time. Simply whisk some eggs (and any desired toppings) into the dish and pop it into the microwave for 60 seconds. Now your eggs are cooked into the perfect shape and size to layer onto a sliced bagel.


If you're looking to give an entrepreneur a gift that is likely to be used frequently, this is literally it.
=> Check out the Egg on a Bagel Maker here. 
Final Thoughts
Thanks for checking out this guide on the best gifts for entrepreneurs. Hopefully you've gathered some ideas that will help you get together a truly special gift. 
Many of the above gifts are items that I personally use and love. Of course, your knowledge of the entrepreneur in question and their typical habits will really be key when selecting a gift that makes a difference.
The fact that you're even reading this article shows that you've put a lot of thought into the upcoming gift, and I'm sure that this certainly won't go unnoticed! 
All the best, 
Roli 
Related: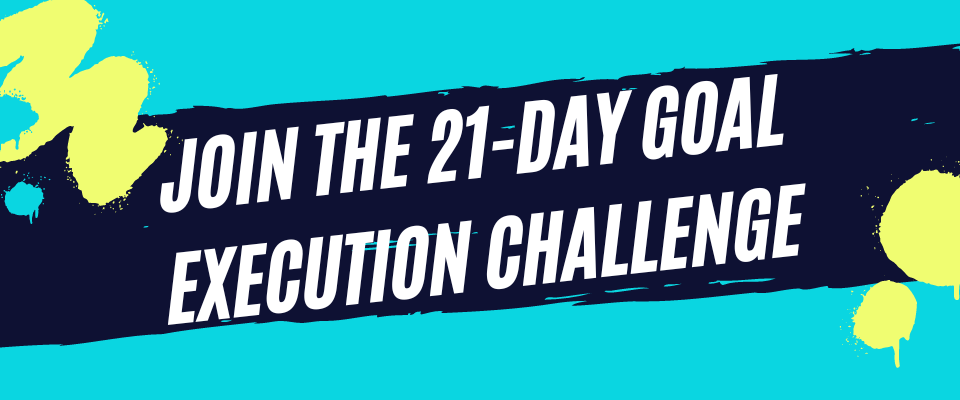 Thanks for reading! If you liked this content, share with a friend:
Dec 09, 23 08:34 PM

Below is a quote from Jhené Aiko's Poetry Book, 2Fish, that is both moving and beautiful. Here's a moment of reflection on the words in the excerpt and the meaning they convey.

Dec 08, 23 08:08 PM

It's an amazing thing to hear a person's life story, read aloud. Here are the best biography audiobooks to give you a peek into different iconic perspectives.

Nov 30, 23 09:41 PM

Would you like to improve your ability to read people? Here are the best body language books that will boost your social intelligence.