Rev Transcription Review | Should I Transcribe for Rev?
Is working for Rev worth it? Is Rev a scam? In this Rev Transcription review, I'm going to discuss key things to know before deciding to transcribe for Rev.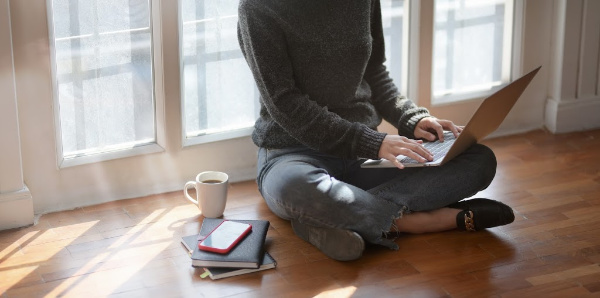 Dear potential future Revver, 
I understand your questions and doubts about Rev - I too scoured the internet for Rev Transcription reviews while I was applying a few months ago. So I'd like to answer some questions so you can decide if working with Rev is right for you. 
What is Rev?
Rev is a website where you can earn money transcribing or captioning from home. The first thing that attracted me to checking out Rev is the flexibility of being able to work from home. With Rev, you can work as much or as little as you want. You don't have to feel pressured because you can pick up jobs as you please. 

As a transcriptionist, you listen to audio or video (I've mostly done video projects), and type out what you hear. Your projects could range from anything from a celebrity interview to a set of powerpoint slides and audio from a university lecturer. Rev provides a great online editor that you use to listen to files and transcribe at the same time. 
How Long Does it Take For Rev to Hire You?
Let's speak about the application process. 
The application for working with Rev consists of two parts. The first part of the application is a grammar quiz made up of 20 basic questions covering word choice, sentence structure and punctuation. This takes about 15 minutes to complete. 
For the second part of the application, you are given a three-minute transcription sample. You listen to the short audio file and transcribe the sample in their online editor. According to Rev, most are able to complete this portion of the application in under half an hour. 
It usually takes about 48 hours for Rev to hire you. After your application is submitted, it is reviewed to ensure your transcription skills are up to par. If you pass the quality check, you'll receive an email allowing you to register your account with rev and start claiming transcription jobs immediately. Since this usually happens within 48 hours, you could potentially apply and start getting paid for your first transcription jobs within less than a week of applying. 
How Much Money Do You Make on Rev?
A common question regarding Rev is how much do rev transcriptionists make? And from what I've seen, it can vary greatly depending on how much time you invest into it and how many jobs you pick up, etc. 
But here are some figures, because we all love that. 
First off all, with Rev you get paid weekly through PayPal. According to Rev, Rev transcriptionists averagely make about $156 per month through completing about 15 jobs. But that's an average of course. At the top end of the spectrum, experienced transcriptionists make about $1,495 per month, and the top 5 per cent of Revvers have monthly earnings of around $900. Your earnings are in USD. 
It's also good to know that there are three levels of Revver: Rookie, Revver and Reverr+. 
Rookies can work on shorter transcription projects and their average monthly earnings are $30. As a Rookie, your first 60 minutes of work will be reviewed and graded by Rev's review team. Once a Rookie has completed 60 minutes of work that meets Rev's grading standards, they will be promoted to official Revver status. 

As a Revver, you get access to caption jobs of any length. You can also access jobs with higher pay per per audio minute. And you only get detailed feedback on a subset of your work. The average monthly earnings for Revvers is $120. 

After completing the Revver+ requirements, including 1,200+ minutes captioned with accuracy and on-time submission, a Revver is promoted to Revver+ level. Revver+ has all of the benefits of Revver, plus they gain early access to new transcription projects. Also, Revver+ status allows you to claim new caption jobs 90 minutes before Revvers. The average monthly earnings for Revver+ is $750. 
Rev Transcription Review - My Thoughts on Working For Rev
It's commendable to do research about a platform like Rev before sigining up.
I think most concerns about Rev being a legit way to make money come up around the time when you complete your first sample file. I found that the files you are given and have to pick from when you start Rev can be quite difficult. 
And it's likely that you're going to be super slow at transcribing when you start out. There are many reasons for that: it takes a while to get used to the transcriptioning software, it takes practice to be able to pick up on what people are saying, and typing is just generally slow at first. 
With the combination of the hard-to-understand beginner files and the slow learning curve, it's easy to give up at first. With the changes introduced from March 2, 2020, the lowest paying Rookie jobs sit at $0.54 per minute, from $0.45 per minute. 
It might take you a while (and be painful) to earn your first pay of $0.45 per minute. But I found that it definitely gets easier and more enjoyable after your first few jobs. Getting to Revver status is nice as you can do longer jobs which make more sense monetarily. 
I think the feedback on Rev is very good. They give you detailed feedback so you can improve and move up from Rookie to Revver status. Once you officially become a Revver you'll have had lots of practice and feel confident with the guidelines. The transcriptioning rules become engrained in you. 
Also, when you get to Revver status, you feel greater freedom because you don't get feedback on every single project. However you should continue to put in a high standard or else your metrics will drop. 
Is Working For Rev Worth It?
Working on Rev may be worth it for some people. Read on to hear me expand on this.  
Dare I say it can be a fun way to earn money on the side. For me, joining Rev helped me develop a cool skill and earn some extra cash.
Transcribing can actually be enjoyable because you can work with different clients and even learn while you're typing. I've transcribed for television shows and documentaries before, even the type of shows that I would actually watch. 
I think that the greatest benefit from Rev is being able to work from home. It provides great flexibility. You just need strong English skills, a computer, and a dependable internet connection. 
As far as: "is Rev a scam?" - No, they're legit. You get paid consistently every week for the work you do. And their screening process is pretty good. It can take some effort to get approved to work for them, and this rightly ensures that their captioning projects are completed to a high quality. If you've got strong English skills, it shouldn't be too hard to be approved, though if English is not your first language you may find it more diffcult. 
If you have a lot of spare time, Rev might be good for you. This being said, I think the pay is quite low. I definitely think that if you can transcribe well, chances are you can find a way to earn extra money that gives you greater reward for your time invested. 
If you want to try out Rev, I'd say go ahead and do it! It's good experience. I'm able to make more money now in much less time than it took at the beginning. The key is persevering. 
For an example, last month I made about $120 USD in about two weeks from doing 10 transcription jobs. And that was totally on the side, I don't usually do Rev every week and I only devote a small fraction of time to it. I definitely see how one can make in the $750-$1000 per month range by putting more time in. 
So that's my rev transcription review. Overall, I think that Rev could be a nice stepping stone to discovering more productive ways to generate an income online and work from home. 
Thanks for reading!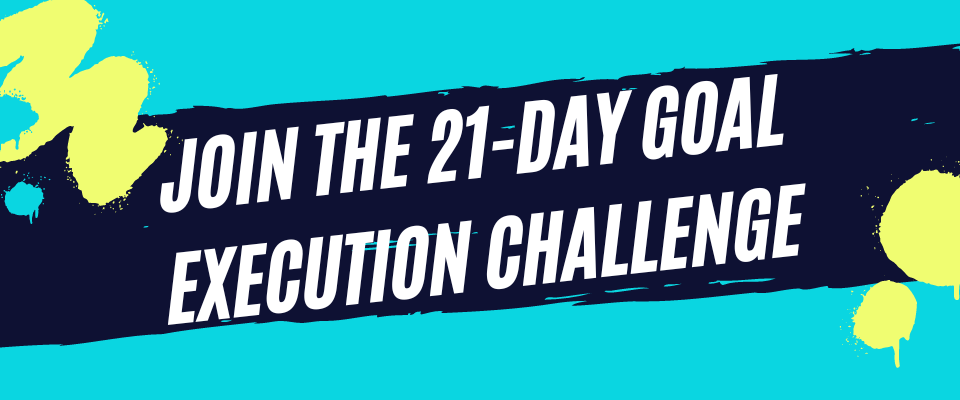 Thanks for reading! If you liked this content, please share below:
Sep 19, 23 07:31 PM

Would you like a stronger mind? Life can be confusing and intense, and that's why training your mind to be stronger than your feelings is crucial.

Sep 18, 23 06:05 PM

Looking for the perfect psychology-themed present for a college student? Here is a roundup of the best gifts for psychology majors.

Sep 16, 23 05:54 PM

Looking for the perfect period table of elements gift? Here are the best periodic table gifts that will spark a reaction from chemistry enthusiasts.