The Coolest Ways to Make Money Online From Home

Being able to make money online from home is an awesome thing that allows you greater flexibility and often, more chances to be your own boss...
1. Sell Things On Ebay

Of course, you can't read an article on making money online from home that does not mention Ebay.
Ebay is a good place to earn some money online, whether you are serious about it, or simply want a place to declutter and make money from things you no longer need.
I think Ebay is a good place to make cash online especially if you like shopping there. If you like the idea of selling items on this huge e-commerce website, then give it a try!
Once you have signed up for your free account, you'll want to get used to how it works by auctioning off items you already own and do not need anymore. This is a good thing to do, because it helps you get some basic selling experience before you start buying stock to resell.
2. Be a Virtual Assistant

If you are an organized person who loves helping others, being a virtual assistant could be a great job for you.
As a virtual assistant you could send emails, draft documents, and help out with paperwork for companies - these are tasks that they would normally assign to a secretary.
The benefits of being a virtual assistant include the fact that you can do your job happily without ever having to set foot out of the house.
Opportunities abound, and it is a good way to make money online from home, while in your pajamas.

Visit www.virtualassistants.com for more information on this type of employment.
3. Teach an Online Course

Have quite a bit of knowledge about a certain subject? Websites like udemy.com are a great place to monetize that knowledge. Udemy is a place where you can inspire millions by teaching an online course.
If you enjoy teaching others and have the kind of specialized skills that people are wiling to pay for, you could set up a thriving online business.
Udemy is easy to use and get started with. Simply go to the website, sign up as an instructor, and then you can start creating an outline before you upload videos.
The key to success is to make the kind of helpful, clear videos that you would want to watch. Find a subject that you have a personal interest in and do your research fully before you present it.
4. Sell Your Crafts on Etsy


Etsy is a brilliant option to make money online if you are a creative person. People love Etsy because it is a unique online marketplace to buy things that you would not find anywhere else.
For example, if you love to knit, you could sell some of your knitting work there.
Before you sell on Etsy, do your research: find a few shops that are selling the sort of product that you would like to sell and learn from them. Don't copy them though!
Choose a good name that represents the kind of products that you will provide, and remember that you are setting yourself up as a brand!
Stay original and use beautiful photography to display the items you sell. All this adds up to making an appealing Etsy shop, where the customers know what you are about.
Create a Blog:

Blogging is yet another way to make money online as you grow your platform. It is a legitimate way to earn money online, but you will need to see your traffic grow before you can really monetize your blog. 
Blogging is a really fun and creative way to make money online because you are in charge of the kind of content you produce. Once you find your niche or the main subject you want to blog about then you should work hard on creating appealing blog posts that you yourself would enjoy reading or find useful.
It takes determination, perseverance and hard work to get to be able to blog for your full time job, but you can do it if you are committed. Many people have reached the point where their blogging has replaced their 9 to 5.
Affiliate links and Google Adsense are a couple of main ways that bloggers tend to earn money online but you can also venture into things like selling your own product on your  blog once it is established.
5. Use Affiliate Links

Affliate links are a way to make money online from home by promoting other people's products and services. There are many affiliate networks such as CJ Affliate. You simply put a link or banner on your page then if someone purchases their product, the company pays you a percentage. 
By blogging about something you know a lot about, you build credibility and then your visitors are more likely to buy the product when you recommend it through a subtle link.
6. Use Google Ads

Adveristing is one of the more 'old school' ways to make money on your blog, and it is basically one of the easiest. The thing is, you are not likely to make that much money this way until your views increase into the thousands each day.
Google Adsense is a way to make money through advertising. When you sign up, you can paste a small code onto your website, which enables Ads to show up on website.
This is a way to make earn money through your website, but it leaves you with less control and power than some of the other options to make money from your blog.

7. Create a YouTube Channel

YouTube is another way to make money online from home. You can create a YouTube channel, and basically make vlogs or tutorials about your hobby. For instance there are many successful YouTube channels- from beauty and makeup to gaming- that have become people's full time job.
To make a profitable YouTube channel, you need to get visitors by producing attractive, high-quality content. A loyal base of subscribers to your channel can be gathered by a steady stream of great videos.
Once you have grown your audience, YouTube's platform lets you make money through an attached Adsense account. You can monetize your videos with Ads and get paid for your monetized videos.
A Successful YouTube Channel also opens up numerous ways to earn money, such as Working With Brands, and Events for your YouTube Community.
I really think it is a fantastic way to make money, while showing the world what you like doing!

8. Freelance Writing

Freelance writing is another popular option for earning an income online. Companies often look for good writers and editors to create online content for them. You may need to build your portfolio and writing skills to start making good money, but with effort on your part you can reap great rewards.
There are many websites to choose from if you want to start out as a Freelance writer such as:
International Living: They Pay $75 for each accepted post. International Living looks for articles about places you have traveled and your experiences abroad. This is a great way to make money if you love traveling and sharing your experiences on the new places you discover.
Listverse: Listverse pays $100 for each accepted post. You have to write a list with a minimum of 10 things per list and your article should be at least 1,500 words long. Your content will be read and reviewed, and if it is what they are looking for, they will publish the article and send $100 straight to your PayPal account.
I hope you found this list of Cool and Legitimate Ways to Make Money Online (from home) useful and perhaps interesting. Thanks for reading!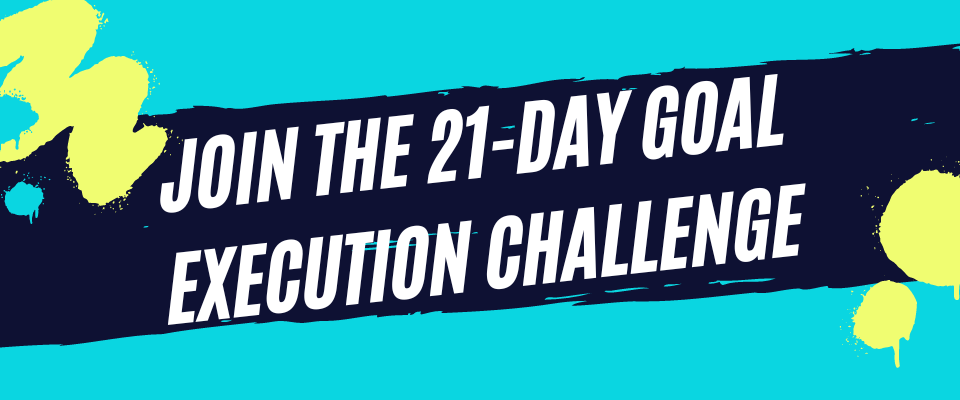 Thanks for reading! If you liked this content, share with a friend:
Dec 09, 23 08:34 PM

Below is a quote from Jhené Aiko's Poetry Book, 2Fish, that is both moving and beautiful. Here's a moment of reflection on the words in the excerpt and the meaning they convey.

Dec 08, 23 08:08 PM

It's an amazing thing to hear a person's life story, read aloud. Here are the best biography audiobooks to give you a peek into different iconic perspectives.

Nov 30, 23 09:41 PM

Would you like to improve your ability to read people? Here are the best body language books that will boost your social intelligence.