6 Roald Dahl Audiobooks to Entertain and Inspire You (& Free)
What's your favourite Road Dahl story? Here are six engaging Roald Dahl audiobooks to spark imagination and creativity in both adults and children alike.
Roald Dahl audiobooks provide a great escape from the pressures of daily life, allowing you to be a kid again - even for just a few minutes.
In this post, I'll be sharing some top audiobooks by Roald Dahl that you can listen to in your spare time, for free.
We'll also talk a bit about the man himself, and why his books were so popular - so stay right till the end.
This post may contain affiliate links. Please read my disclosure for more information.
Who was Roald Dahl?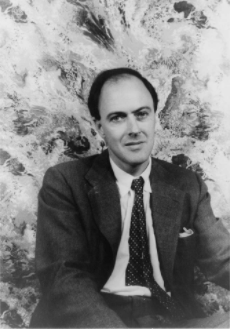 Roald Dahl was a famous British author who penned 19 children's books during his writing career. Dahl was born in Llandaff, Wales on September 13th 1916, to Norwegian parents. 
As a young man, Dahl longed for a career that would bring him adventure and exploration. After graduation, his desire for travel took him first to Canada, then to East Africa, where he worked for an oil company until the outbreak of World War Two. 
Dahl became a fighter pilot and, subsequently, an intelligence officer for MI6. He rose to fame as a writer in the 1940s with works for both children and adults, becoming one of the world's best-selling authors.
6 Fascinating Roald Dahl Audiobooks, for Adults and Kids Alike (& Free)

Here are some Roald Dahl audiobooks to listen to and enjoy, by yourself, or with your loved ones: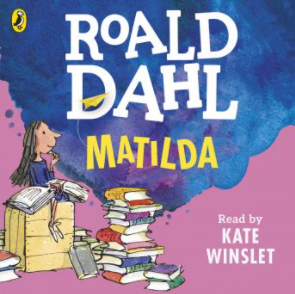 This audiobook is a timeless classic that has warmed the hearts of millions of listeners around the world. 
Matilda Wormwood is an intelligent and high-spirited six-year-old girl who gives her name to one of Roald Dahl's last published stories. 
This young girl is so clever that by the age of four, she has read all the children's books in her local library. By the time she begins school, she has graduated to Charles Dickens and Rudyard Kipling.
Despite her excellence, Matilda is pushed down by the grown-ups in her life: 
Her father thinks she's a little scab.
Her mother spends all afternoon playing bingo.
Worst still, her headmistress despises children and locks them in the Chokey - a small, narrow cupboard filled with nails and broken glass. 
These terrible adults fail to appreciate her incredible abilities - but luckily for Matilda, this also means they never fail to fall for her tricks.
Nor do they notice the distinctive talent that will allow Matilda to turn the tables on them all...
Discover the interesting story that unfolds, as narrated by Kate Winslet. 
=> Listen to Matilda: get the free audiobook here.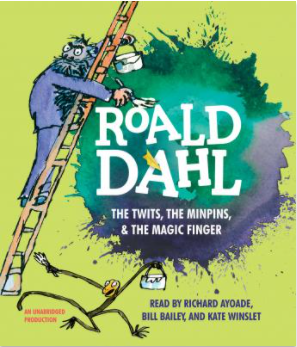 This audiobook is a collection of three popular stories by Roald Dahl - The Twits, The Minpins & The Magic Finger. 
The Twits
Dahl's thrillingly grotesque book for young readers features Mr. and Mrs. Twit, the smelliest, ugliest people in the world.
They hate everything - except playing mean jokes on each other, catching innocent birds to put in their Bird Pies, and making their caged monkeys, the Muggle-Wumps, stand on their heads all day.
But the animals are plotting revenge on this terrible twosome...
This audiobook features an iconic quote that offers an object lesson on morality for all listeners: 
"If a person has ugly thoughts, it begins to show on the face. And when that person has ugly thoughts every day, every week, every year, the face gets uglier and uglier until it looks so ugly you can hardly bear to look at it."
The Minpins 

When Little Billy strays into the forest, he discovers a world of thousands of tiny people: the Minpins.
His new friends live in miniature houses inside hollow trees. But everyone is terrified of a Fearsome Beast - and if Billy wants to go home he must defeat it once and for all!
The Magic Finger
This is the story of an eight-year-old girl who grows up on a farm in the English countryside. She lives next door to the Gregg family who like to hunt for fun and this makes her very angry.
When she gets angry, her finger takes control, and this leads to all kinds of unpredictable consequences...
Listen to The Twits, The Minpins & The Magic Finger: get the free audiobook here. 
Charlie and the Chocolate Factory is the beloved story of a poor boy who wins a golden ticket and gets the opportunity of a lifetime. 
One day, famous chocolatier Willy Wonka announces the distribution of golden tickets in five chocolate bars, and that each child who finds a ticket will win a special prize that includes an exclusive tour of the factory. 
Thus, we meet the following five characters:
Augustus Gloop - an enormously large boy whose hobby is eating
Veruca Salt - an overindulged and manipulative young girl
Violet Beauregarde - a girl who is a notoriously relentless and competitive gum-chewer
Mike Teavee - a boy that dislikes chocolate but is obsessed with television
and Charlie Bucket - the main character - a boy who is honest, kind, and brave
The character development of these five children is what makes this Roald Dahl audiobook so engaging.
As the tour progresses, four of the children, who are too self-centred to follow the rules - suffer bizarre - and often painful consequences.
Yet, the fifth child, who demonstrates a truly outstanding character - finishes with an unbelievable surprise. 
=> Listen to Charlie and the Chocolate Factory: get the free audiobook here. 
Next on this list of the best Roald Dahl audiobooks is the iconic tale of James and the Giant Peach.
James and the Giant Peach was actually Roald Dahl's first classic novel for children.
After James Henry Trotter's parents are tragically eaten by a rhinoceros, he is forced to live with his cruel aunts, Spiker and Sponge. 
James finds a way out of his bleak existence when he discovers an enormous enchanted peach. Inside, James meets a bunch of oversized friends - Grasshopper, Centipede, Ladybug, and more.
In no time at all, these insects become James' closest friends, and they embark on an exciting adventure.
=> Listen to James and the Giant Peach: get the free audiobook here.
Ten-year-old Sophie is in for the adventure of a lifetime when she meets the Big Friendly Giant (BFG).
Naturally scared at first, the young girl soon realizes that the 24-foot behemoth is actually quite gentle and charming. 
In fact, this unusual creature catches dreams, stores them in his cave, and then gives the good ones to children all around the world. 
It's lucky for Sophie that the BFG is so kindhearted...and a vegetarian.
Had she been carried off in the middle of the night by the Bloodbottler, or any of the other giants - rather than the BFG - she would have soon become breakfast.
After hearing that these big bullies are going to England to hunt for school children, Sophie and the BFG set out to convince Queen Victoria to help them get rid of all the bad giants once and for all. 
=> Listen to the BFG: get the free audiobook here.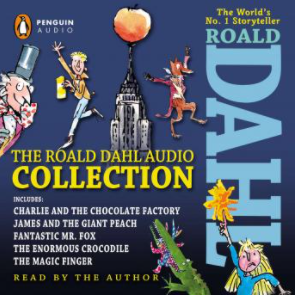 The Roald Dahl Audio Collection is an awesome set of stories that are actually narrated by Roald Dahl himself. 
It's the perfect soundtrack for Roald Dahl book lovers who want to listen to a little bit of everything.
Contents:
James and the Giant Peach (Abridged)
Fantastic Mr. Fox (Unabridged)
The Enormous Crocodile (Unabridged)
The Magic Finger (Unabridged)
This collection features a range of Roald Dahl audiobooks to suit every taste, making it quite ideal for family road trips.
=> Listen to the Roald Dahl Audio Collection: get it for free here. 
Why are Roald Dahl Books so Popular?

Roald Dahl was a writer who thought deeply about his audience and made an effort to appeal to them in creative ways, especially when writing books for children.
Dahl's children's books are known for their whimsical fantastical nature and darkly comic mood, often featuring villainous adult enemies of child characters. 
While his stories feature unexpected twists and devious plotting, they tend to conclude with an underlying warm sentiment, where characters innovatively overcome their challenges, and good ultimately triumphs over evil. 
Roald Dahl's ability to unlock children's imaginations and curiosity through stories that excite ultimately lead to his fame as "one of the greatest storytellers for children of the 20th century". 
=> Get a free Roald Dahl audiobook of your choice here. 
Enjoy!
Related: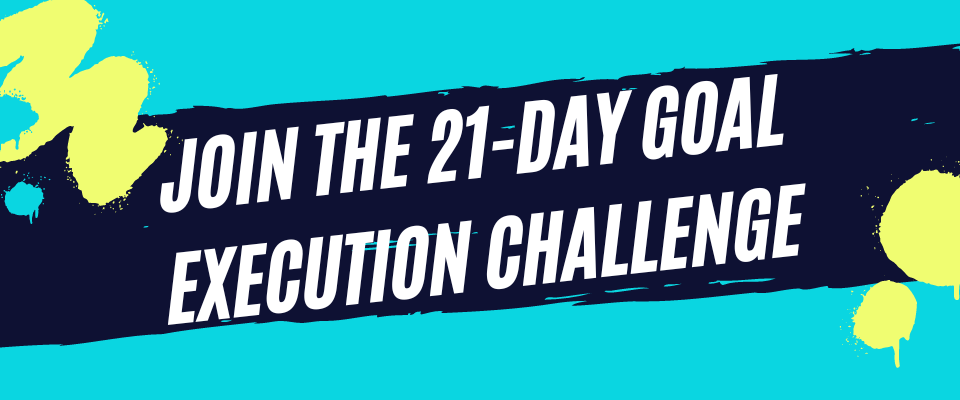 Thanks for reading! If you liked this content, share with a friend:
Dec 09, 23 08:34 PM

Below is a quote from Jhené Aiko's Poetry Book, 2Fish, that is both moving and beautiful. Here's a moment of reflection on the words in the excerpt and the meaning they convey.

Dec 08, 23 08:08 PM

It's an amazing thing to hear a person's life story, read aloud. Here are the best biography audiobooks to give you a peek into different iconic perspectives.

Nov 30, 23 09:41 PM

Would you like to improve your ability to read people? Here are the best body language books that will boost your social intelligence.