5 Best Sketchbook Courses Online to Unlock Your Imagination
Behind every masterpiece, there is a sketch. Here are the best sketchbook courses online to help you unleash your creativity and capture your ideas on paper.
A sketchbook is a tool that every creative needs to give their ideas a physical form. 
It's the perfect place to capture flashes of inspiration that you stumble across as you go about your daily activities. 
A sketchbook can also be a place where you curate your thoughts, ideas, and experiences - a place where you let your imagination run wild. 
Here is a list of the best sketchbook courses online to give you ideas when it comes to creating a sketchbook that is a true reflection of your intellectual, creative, and professional identity.
Whether you've been sketchbooking for a while, or you're completely new to the process, these courses will guide you through various sketchbook themes, techniques, and formats, to widen your perspective of what is possible when you put pen to paper. 
This post may contain affiliate links. Please read my disclosure for more information.
What are the Best Sketchbook Courses?
Here are 5 of the best sketchbook courses to enroll in online this year:
New, exciting ideas can come in many shapes and colors—sometimes when we least expect them and often when we're drawing without restraint. 
Illustrator Sarah van Dongen believes having fun is one of the most important components of the creative process and finds it's key to being able to create daily.
In this popular course on Domestika, Sarah takes you on an inspiring journey through her illustration universe.
Sarah describes her illustrations as something between reality and imagination, using her life's everyday moments as prompts to fill her sketchbooks and create illustrations for clients like Tiny Owl Publishing, Adobe, and AWW magazine.
In this course, you will learn how to create unique illustrations and find your drawing style.
You will also learn how to use color, composition, texture, and anatomy to draw from observation and tell the stories you want to tell.
The materials required for this course are 
A sketchbook (or loose pages)
Gouache
Graphites
Colored pencils, and any other drawing material you wish to use such as markers, crayons, chalk, watercolors, etc.
This sketchbook course is for illustrators of all levels who would like to improve their observational drawing techniques and discover their unique drawing style.
Course Syllabus: 
Introduction 
Materials Matter
Preparation Exercises
Complete Illustration 
Fill that Sketchbook
Final Project
Key course features: 
16 lessons (2h 34m)
27 additional resources (12 files)
Online and at your own pace
Available on the app
Audio: English
Subtitles: English, Spanish, Portuguese, German, French, Italian, Polish, Dutch
Level: Beginner
=> Enroll "Exploratory Sketchbook: Find Your Drawing Style" here.
Portrait drawing can seem like a challenging skill to learn, since every face is unique and filled with detail.
However, practicing portrait drawing on a sketchbook is one of the best ways to improve, since you can track your artistic progress. 
Artist Gabriela Niko believes that portraiture is a fascinating form of self-expression and has a natural power to attract the viewer's attention.
In this portrait sketchbook course, Gabriela walks you through the basics of drawing portraits down to the finer details.
You will learn about proportion, structure, and how to draw facial features by drawing three different types of portraits.
You will also learn to express your artistic vision by capturing the essence of each unique face you draw.
To take this course, all you need is a pencil, a sketchbook and access to the Snapseed App (or a similar editing app) if you want to edit your illustrations digitally.
Course Syllabus: 
Introduction
The Basics of Drawing a Face
Main Project
Documenting Your Work
Final Project 
This course is for anyone interested in learning how to draw portraits or who wants to improve their drawing abilities.
Key course features: 
14 lessons (2h 23m)
44 additional resources (15 files)
Online and at your own pace
Available on the app
Audio: English
Subtitles: English, Spanish, Portuguese, German, French, Italian, Polish, Dutch
Level: Beginner
=> Enroll in "Portrait Sketchbooking: Explore the Human Face" here.
A sketchbook can become your best friend when you use it to record the world around you and capture precious moments. 
In this highly-rated sketchbooking course on Udemy, artist and teacher Andy Walker shows you how to transform your art by using a sketchbook. 
The course is in three Sections and has 26 videos:

1. Introduction to using a sketchbook
Here Andy gives you some ideas about the different ways in which you can use a sketchbook. He covers everything from sketching on holiday to planning paintings, to finding freedom and your style, to beating painter's block, and more. In this section, he hopes to inspire you to become more creative in your art.

2. Materials and equipment
Next, Andy shows you a selection of the most useful materials and demonstrates how to get the best from them. You'll explore everything from pencils, pens, watercolors and gouache, to handmade easels and mini painting kits.

3. Sketching in the great outdoors
Andy shows you several ways to simplify and get the best from plein air sketching, including what to sketch, how to capture the essence of the scene, painting shadows and not chasing the sun, and how to paint buildings and people quickly and easily. He also explains the importance of making value plans.
Note: All the materials and equipment you need is described in the course, so don't go shopping until you see what Andy recommends and what may be the best choice for you!
By the end of this sketchbook class, you will: 
Find out why a sketchbook is such a valuable tool for an artist
Learn what materials and sketchbooks are best for you
See how to use a sketchbook in a wide variety of ways to improve your painting skills
Use a sketchbook to record the world around you
Key course features: 
2.5 hours on-demand video
17 downloadable resources
Access on mobile and TV
Full lifetime access
Certificate of completion
=> Enroll in "Sketchbook Secrets - The Art of Sketching" on Udemy here.
In the first of a four part series of classes, Part One: Beginner's Guide to Sketching, artist and teacher Marilee Nielsen covers the two foundational skills of a good sketch: Contour Line Drawing and Proportional Drawing.
As Marilee explains, these two techniques are enough to get you started on your way to becoming a proficient and happy sketcher! 
In this class, you'll join Marilee as she guides you through drawing four different objects that appear indoors and outdoors, and grow in complexity, using each of the two techniques.
Next, you'll complete class assignments that involve drawing your own objects in your house or backyard, finding how easy it is to create interesting and successful sketches. Some shading is also covered in this course. 
Marilee will also share with you her favorite sketchbooks, pens and tools that she carries in her pack when she travels and sketches. 
Key course features: 
3 hours on-demand video
4 downloadable resources
Access on mobile and TV
Full lifetime access
Certificate of completion
This sketchbook class is for beginners who have always wanted to learn to sketch or sketchers who just want to get better!
=> Enroll in "Traveler's Urban Sketchbook: Beginners Guide to Sketching" here.
Sketchbook Exercises for Artistic Growth is another popular sketchbook course by Sarah Van Dongen. 
In this class, Sarah demonstrates how a sketchbook is a safe space where you can enhance your skills, develop your style, try new materials, and explore different techniques. 
In addition, she teaches you different exercises for developing the most important artistic skills, overcoming creative blocks, and unlocking your imagination.
You'll learn how to fill a sketchbook with experimental drawings using different materials and reference images, designed to help you improve as a creative.
Ultimately, you'll discover how to learn, play, and explore through sketchbooking!
Course Syllabus: 
Introduction 
The Sketchbook, Materials, and Style
Let's Fill That Sketchbook 
Continuing Drawing 
Final Project 
For this course, you will need: 
Gouache, graphite pencils, oil pastels, acrylic markers, and other materials specified by the teacher. 
Key course features: 
16 lessons (3h 1m)
17 additional resources (5 files)
Online and at your own pace
Available on the app
Audio: English
Subtitles: English, Spanish, Portuguese, German, French, Italian, Polish, Dutch
Level: Beginner
=> Enroll in "Sketchbook Exercises for Artistic Growth" here. 
Final Thoughts
The history of art is full of references that prove that sketchbooks are an indispensable tool across artistic disciplines.
The sketchbook courses above are great because they allow you to play with your ideas without the pressure of trying to achieve a perfect result. 
While learning, you also have the freedom to build something at a different pace, applying new ideas, decisions, and considerations little by little.
Hopefully you've found a sketchbook class that you're excited to sign up for, so you can start expanding your skills.
Happy learning! 
Related: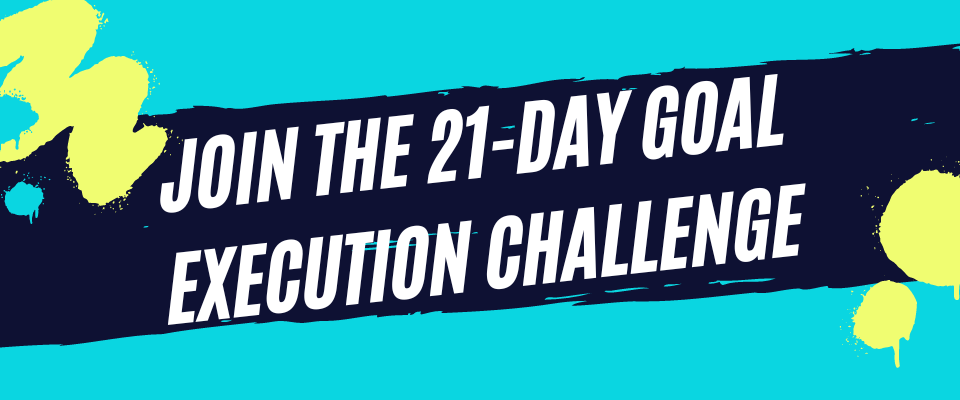 Thanks for reading! If you liked this content, please share below:
Sep 19, 23 07:31 PM

Would you like a stronger mind? Life can be confusing and intense, and that's why training your mind to be stronger than your feelings is crucial.

Sep 18, 23 06:05 PM

Looking for the perfect psychology-themed present for a college student? Here is a roundup of the best gifts for psychology majors.

Sep 16, 23 05:54 PM

Looking for the perfect period table of elements gift? Here are the best periodic table gifts that will spark a reaction from chemistry enthusiasts.