My Trip to Las Vegas

This is a recount of my recent trip to Las Vegas, Nevada USA. Yes. Truly fabulous Las Vegas, the Sin City!
Two weeks holiday… Exactly 16 days away from our marvellous British weather to explore the far-away land of America. That's what I did a few days ago. Precisely from 27th of July to 10th of August 2013.  It was great.
Those of you who have had the privilege of visiting the USA you might be able to appreciate the things I go on to talk about. However, if you have the opportunity and you have not already been I would definitely recommend that you go!
A Few Facts About Las vegas

Located in the Eastern part of the United states, Las Vegas is one of teh top tourist and business destinations in the world.
It is located in the Clark County of the state of Nevada, USA
It has a population of about 1.9 million people

It receives about 3.7 million visitors yearly
Las Vegas is the home to the largest casinos on earth
It is a dry warm city, with over 300 days of sunshine a year
It is also called the entertainment capital of the world
Bordered by the states of Arizona, California and Utah, it is within the stretch of one of the deepest canyon on earth - the Grand Canyon

My Vacation Experience

So, here my experience:
The Friday I left, I woke up at 5am. I did the final set of packaging things away. (I had done the main part over the last week.) In fact, we were all so busy - running around like headless chickens- just to make sure everything was perfect. Especially my bedroom- there is nothing like returning home after a 9-hour flight to a warm, ready-made bed!
The Flight

When this was all done, we left for Heathrow Airport. We went through the process of checking in, taking shuttles to different terminals, being searched and of course, boarding the plane.
We flew with United Airlines. The flight was about 13 hours in total as we went from London to Houston, (10 hrs) then from Houston to Las Vegas for another 3 hours. We were served complimentary drinks and a dish of Beef Brisket with cranberry sauce. It came with crackers and cheese, bread and butter, and a small chocolate cake. Of course, you must not forget the huge plate of salad that accompanied the meal. Quite a big meal! Then as we were close to landing, we received a 'light snack', a turkey and cheese baguette. Yep. It was all good fun.
We finally arrived at Vegas at 2 am. I could see the bright city lights from the plane. The view was gorgeous! Everything looked so amazing at night. We drove to our self-catering resort in our rented car after a very tiring day and being jetlagged. Then I went straight to bed. Vacation had just begun.
Activities
On Saturday, I woke really late and the first thing I did was have a long, relaxing, bubble bath in the whirlpool in my ensuite. What a way to start the morning!
Then I went to a café downstairs for brunch and had a Mexican dish of nachos, rice, refried beans and cheese. Afterwards I enjoyed a great afternoon of swimming in all of the massive pools outside and a soak in the Jacuzzi.
If you read my 'perfect day', which is also on this website, then you'll know that I am crazy about things like these. Then, after lazing about, we ventured into the city and went to a party.  Later on, we popped to a supermarket called 'Food for Less' for some groceries.
The next day I just went swimming for practically the whole day and tried out the water park. In the evening there was a movie going on by the pool, which was quite exciting.
On Monday, we had a huge breakfast buffet at 9 am. Right afterwards, we went swimming again. On Tuesday, I woke up at about 4:30 am to go sightseeing.
We visited the amazing Hoover Dam. Hoover Dam is a great concrete dam- the largest in the western hemisphere. It is located on the Colorado River between Arizona and Nevada. Hoover Dam is a National Historic Landmark and generates billions of kilowatts of electricity each year. The view was breathtaking.
 Then we drove to the Grand Canyon, on of the seven natural wonders of the world. It was really interesting to see up close. We bought some souvenirs after travelling around. The weather was so hot. However, we had a super-sized bottle of water and pack of nachos for the long journey. At lunch, we stopped at a deli café and had hot dogs and smoothies. I was really enjoying my trip to Las Vegas so far!

Then we drove back home after a long day in the desert. It was totally worth it. It was a great experience. On the way, we saw mirages, which are optical phenomenon, which make it seem like there is a body of water ahead of you. When of course there is not. That is just an illusion of the desert.
We had McDonalds for dinner when we arrived in Las Vegas. (The attractions we saw were in Arizona.) I thought it was just like the McDonalds in Britain. Then we went to Wal-Mart  supermarket, which was like an American version of Asda. I was so tired that after a warm bath- I again went to the land of dreams!
The next day, I was up again at 6 am the next day and as a family, we went to Ethel M Chocolate Factory and M & M World. We were able to try some free samples that were nice and we discovered how they make their chocolate. That was cool. Later on, I watched some American TV in my cosy hotel bed, and had a little nap- I guess the weather was so hot that it made me feel a bit drowsy!
On Thursday, we enjoyed our last day of swimming in the resort, and then we got some pizzas and 'sodas' onsite. I went to sleep so early because the next day I would have to wake up at 2am to catch our plane to Maryland.
 Overall, I can say that our trip to Las Vegas was very memorable and perhaps one of the most exciting places I have been so far. It was our first taste of American culture and I can say that I personally enjoyed it so much. If I could have the privilege to go again, maybe with friends when I'm a bit older, I definitely would.
Have You Been To Las Vegas Or Planning To? Share Your Thoughts Here!
Have you ever been to Las Vegas? Or are you planning to travel there soon? I would really love to hear from you. Please share your experience or plans here! Post pictures too, if you have.
Did You Enjoy Reading About My Trip To Las Vegas? Why not check out my other pages?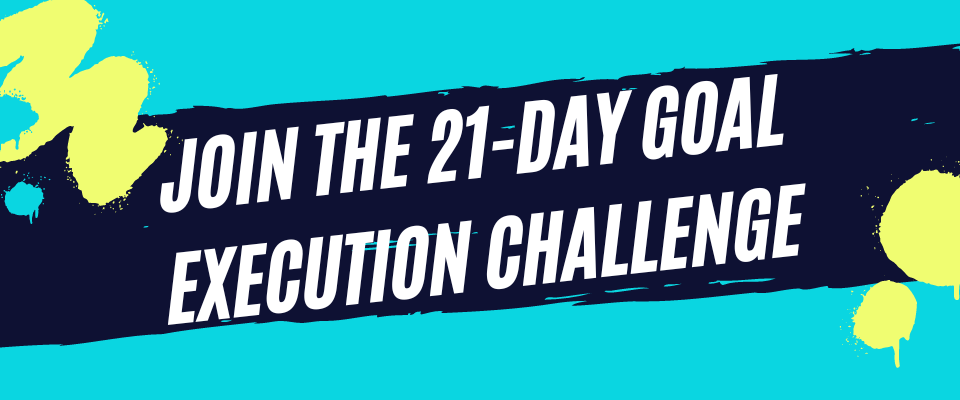 Thanks for reading! If you liked this content, share with a friend:
Dec 09, 23 08:34 PM

Below is a quote from Jhené Aiko's Poetry Book, 2Fish, that is both moving and beautiful. Here's a moment of reflection on the words in the excerpt and the meaning they convey.

Dec 08, 23 08:08 PM

It's an amazing thing to hear a person's life story, read aloud. Here are the best biography audiobooks to give you a peek into different iconic perspectives.

Nov 30, 23 09:41 PM

Would you like to improve your ability to read people? Here are the best body language books that will boost your social intelligence.