What to Do on a Rainy Day At Home
What to Do on a Rainy Day at Home
It's a rainy day, you are stuck inside. Wondering how to spend your time? Well look no further, as I am going to share some ideas for What To Do on A Rainy Day at home. Staying at home when it is raining outside, doesn't not have to be boring.
We tend to think that rainy days mean lower activity and fun levels, but that is not necessarily true. You can do many interesting and engaging activities on a rainy day, alone or with your group of friends.
In fact, a rainy day can be perfect for getting some much needed tasks done. Below I am going to talk about some great things to do when its raining and you are at home. Let's go!
Deep condition your hair
Rainy days are a perfect time to get into the shower and get your hair soft and clean. Deep conditioning is good for your hair, and can be fun and relaxing.
Maybe you have been wanting to give your hair a nice and luxurious treatment but haven't been able to get to a salon. A rainy day is a perfect opportunity!
You can use your favourite hair products or make your own natural hair treatments with ingredients like mayonnaise and essential oils. You can take your time and get it done properly, and it will feel so refreshing afterwards!
Indoor treasure hunt
This a great idea if you have kids. A rainy day can seem boring if they are not able to get out and play but a treasure hunt will keep them happy and busy.
Hide a few exciting 'treasures'  (like a small toy or chocolate coins) around the house. Give them some fun and amusing clues to help them find the objects. Most kids love challenges and games where they have to find hidden things.
This is a good way to get them active and thinking. An indoor treasure hunt will also encourage teamwork with your kids and kill boredom. They may even be excited when a rainy day comes up.
Movie Marathon
Watching TV is quite an obvious thing on the list, and true we sometimes need time to chill and unwind with our favourite TV programs. I personally like picking out some cool movies to watch and having a movie marathon.
A movie or TV series marathon can keep you up-to-date with your favourite shows. It is always entertaining to watch them one after the other and it can even help you get the most out of them.
When a rainy day comes up I instantly think Sherlock. You can have some friends round for double the fun and have a laugh for a couple of hours.  When its raining outside, sitting in watching a movie marathon is totally justifiable ;). 
Cards and board games
In you don't quite feel like using technology on a rainy day, you can go old school and get some fun board games out. Board games and friends can be an absolute blast and will get your brain in gear- even on a rainy day.
Scrabble is a particularly nice one to play on a rainy day and you can relax and take your time.  Get some drinks and a snack and sit down with some pals. You can even play some of your favourite board games with a twist to amp up the entertainment.
You can even invent your own new and original games…and add some forfeits if you really want to have a laugh, and if you are brave. A rainy day is perfect to get creative inside. Playing cards with your family members or friends might turn out to be quite entertaining- and you may learn some new games or skills.
Long deep nap
A rainy day can be so relaxing. So relaxing that you start to feel sleepy. And sometimes it is just good to embrace it. Especially if you have been getting up early and have sleep dept, a rainy day sleep can be just what you need.
Even if it is the middle of the afternoon, it can be great to have a little snooze for a couple of hours and be refreshed. The sound of rain can be very soothing and can help you get to sleep. I feel that the rain just makes everything a bit more cosy.  Get some soft pillows and just fall asleep, ah so comforting.
Sit and Watch it

Rainy days are brilliant for peace and reflection, and simply just watching the rain. Have you ever done this before? Why not try it the next time it rains.
Sit by the window and take it all in, it can be quite therapeutic and beautiful. I like to sit by the window sill with a hot beverage, a nice book or magazine, and watch the rain fall hard against the glass. It feels like you are in your own dream world and calms me down every time.
Draw
It may be raining outside, but you may still find inspiration to draw and feel creative.  Drawing can be a fun pastime to do when the weather is not so great outside. Just get comfortable and draw what you feel like.
You can draw what it looks like outside or you can think out of the box. It can be a good time for you to experiment with new art styles and try drawing something you have never done before. You may choose to look on the internet for some quick training or cool ideas.  
A rainy day inside can be great for sitting down, focusing and letting your thoughts and feelings spill out on paper. And yes, blogging is also a fabulous thing to do on a rainy day.
Pamper session + paint nails
Rainy days at home and having a pamper sessions are almost synonymous. It is a great time to take a scented bath in your bathtub and maybe with some scented candles around.  Why not create your own bubble bath?
There's nothing like slipping into a soothing bath laced with your own moisturizing soap blend.  You might like to make an organic scrub and use it in the bath.
In addition, you could get someone to give you a massage, relax with your eyes closed, and feel all the tension leave your body.  This can also be a nice opportunity to paint your nails and try different and creative patterns.
Create photo album or scrapbook
What a good time to collect all your photos together and make a photo album. This can be a fun and entertaining use of your time. You may want to look through old photos ,organize and even edit them with some cool apps.
If you are feeling extra creative you could even create a quirky scrapbook to store some of those good memories. Looking through photos in itself is quite a pleasant thing to do when you are stuck inside.
Cook a new recipe
Why not get cooking?! You could try out that new recipe that you have been wanted to make for ages. If you love to cook then baking some tasty delicacies for your kids and family might be fun and even help you brush up some cooking skills.
Nothing cures rainy day blues like a fresh batch of chocolate chip cookies, for example.
Catch up with long lost friends
Rainy days are a good time to catch up with old friends. Many times we are busy or out and about so we may forget to check up on some friends and family.
But on a rainy day you can sit down and have a nice chat with them over the phone or even Skype them. It is a good chance is have a seat and see what is new with them.
Dress up and Organize your Wardrobe

During a rainy afternoon, you may want to check out and arrange your clothing. You can dress up with different clothes from your wardrobe but also organize them in the process.
You will be able to see which outfits work for future use and if there is anything you need to give away or sell. This may be an appealing idea for fashion savvy people out there, but also if you need a good clear-up. Sorting through everything can be fun and useful for next time you need to put together a look.
Thanks for reading my page about What To Do on A rainy Day At Home.
What do you like to do on a rainy day at home? Comment below!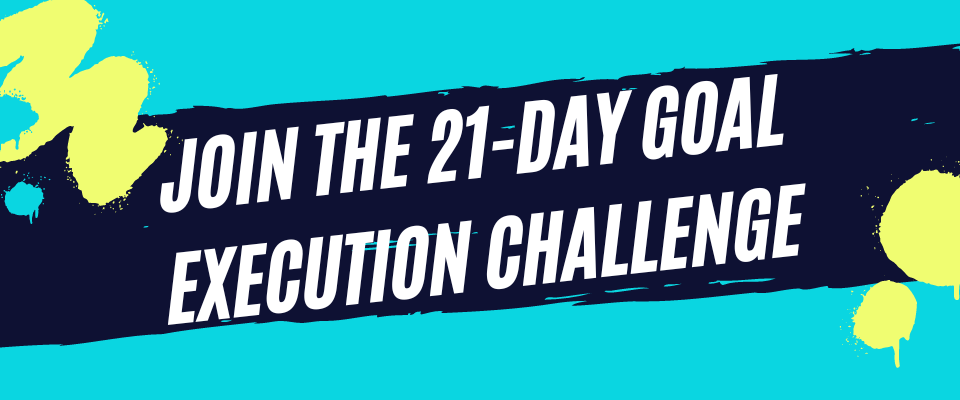 Thanks for reading! If you liked this content, share with a friend:
Dec 09, 23 08:34 PM

Below is a quote from Jhené Aiko's Poetry Book, 2Fish, that is both moving and beautiful. Here's a moment of reflection on the words in the excerpt and the meaning they convey.

Dec 08, 23 08:08 PM

It's an amazing thing to hear a person's life story, read aloud. Here are the best biography audiobooks to give you a peek into different iconic perspectives.

Nov 30, 23 09:41 PM

Would you like to improve your ability to read people? Here are the best body language books that will boost your social intelligence.